Communications
Game Design Programs Ranked #15 by Princeton Review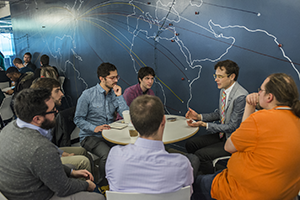 American University's MA in Game Design and MFA in Games and Interactive Media surged to #15 in the world according to the just-released 2020 International Rankings by Princeton Review. The program, which has been in the top 25 since its inception, rose nine spots from the previous ranking. It's not hard to see why – students and faculty have a lot to brag about.
As a small, focused, graduate-only program, the AU Game Lab enjoys the benefits of a world-class faculty that is deeply engaged with select students. Together, they create games, scholarship, and media experiences that change the world. These programs are offered through a partnership between AU's School of Communication and the College of Arts and Sciences.
AU's game programs are a bit different than the typical focus of game programs - they are specifically engaged in games for change, using games for persuasive play, deeply understanding players and their communities, and producing media experiences that are not just for entertainment. Situated in the heart of Washington, DC, the programs explore the use of games in policy and governance, politics and communication. Graduates not only work for game studios, but also for think tanks, government agencies, and educational and cultural institutions.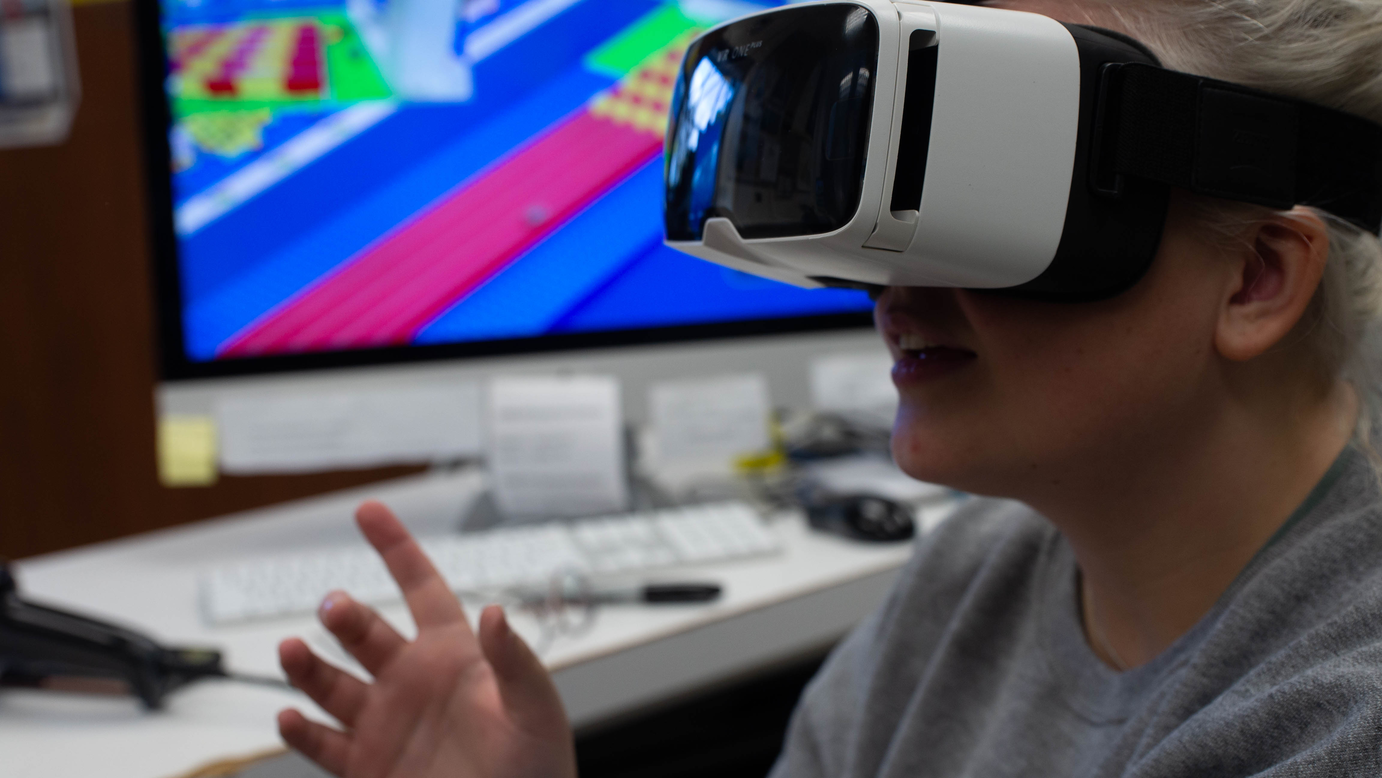 Students leave with the skills and experience they need to succeed in applying game design to non-game contexts.  They will have created a portfolio through their work in several project-based courses, and will have also completed a game as a part of their capstone thesis project.

Additionally, the Game Lab Studio allows students to create, alongside faculty, a variety of interactive experiences on multiple platforms. A few examples: 
Random Chess is a digital game of chess where the pieces' roles are randomized. Players must discover the abilities of their opponent's pieces while also mastering their own. Random Chess aims to push players to not just judge the pieces by their appearance.
Neighborhood Storytelling System. This project investigates how physical objects — including our custom humanities truck — can connect as a "storytelling system" for neighborhoods, including to bring museum content to the streets. We feature stories from the Smithsonian Anacostia Community Museum (ACM), and its anniversary exhibit "A Right to The City." We connect the truck to residents' cell phones, playful paper maps, and even custom phone booths to record new stories. In partnership with the DC Public Library and with funding from the ACM, the truck will anchor a series of activities and events around DC.
ForestVR is a simulation offering players an opportunity to adopt an animals' perspective in a forest environment. Players will be able to explore the environment as themselves; alternatively they can select one of the wandering animals and adopt their visual and auditory senses, experiencing the world from their perspective. 
Students take advantage of institutional relationships with government agencies, locally based companies, and not-for-profits alike. Our Game Studio gives Game Lab students invaluable experience working on real-world game projects.  Sample internships include students engaged at the Wilson Center on the use of games in federal agencies, and at the Entertainment Software Association locally in DC. Game Lab drives students to stretch their capacities as designers, developers, consumers, and game administrators and apply that to their unique field of interest, such as politics, science, art, health, to develop games that transform players' interests, activities, or opinions into meaningful action. 

Meanwhile, faculty are incredibly active. Over the past year, professors have published more than 40 articles, papers and chapters. Director Andrew Phelps collaborated with students on an article to be published in the Journal of Games, Self and Society in April. Professor Ben Stokes' new book from MIT Press, Locally Played: Real-World Games for Stronger Places and Communities, will also be coming in April of 2020.  Professors Treanor and Nelson presented work from their analysis of games depicting customer service this year at the Foundations of Digital Games 2019 conference.

Crisscrossing the globe, faculty participated in more than 30 public presentations, including talks, art exhibits, keynotes and panels. Professor Krzysztof Pietroszek's volumetric film project, Vera, has been selected to be a curated exhibit this April at CHI 2020, which has an extremely exclusive acceptance rate. Vera will also be screened at Cannes XR in May.  Professor Phelps is partnering with the University of Canterbury, exploring the intersection of applied gaming and virtual reality in New Zealand.  He also serves as president of the Higher Education Video Game Alliance. AU's location in the nation's capital allows for unique partnerships and collaborations with cultural institutions and governmental agencies that have national and international impact.