Education
New Partnership Gives School Counselors Affordable Continuing Education Option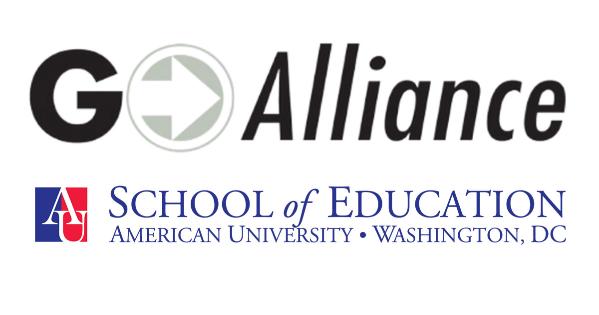 The Go Alliance Academy and the American University School of Education have partnered to offer affordable Continuing Education Units (CEU) to school counselors across the U.S. to maintain their professional credentials. 
The Go Alliance Academy is an online-based training program for school counselors, teachers, administrators, and other college access professionals. It specializes in professional development to help education professionals get more students on the path to postsecondary education—especially low-income students and students who would be the first in their families to go to college. 
With this new partnership, anyone who completes a Go Alliance course will receive CEUs through the American University School of Education.  
"While many school counselors are required to earn CEUs, many districts aren't able to offer counselors funding for training opportunities or courses specifically designed for school counselors. We're excited to offer courses at an affordable price to help train counselors and others on the topics and issues relevant to their work," said Go Alliance Program Director and Instructor Dr. Alice Anne Bailey.  
Each course is available at a special discounted rate of $99 now through the end of the year, a 50% discount off the regular course rate of $199.  
Go Alliance courses are designed to fit the busy working schedules of school counselors, educators, administrators, and other college access professionals. Each course can typically be completed in just four hours per week over 4-5 weeks.  
Using a community learning approach, Go Alliance courses allow participants to join their peers for online discussions, see best practices in action, gain knowledge and learn about resources they can incorporate into their work immediately. 
Since 2009, Go Alliance Academy has provided professional development to more than 8,000 college access professionals, specializing in postsecondary and career advising, financial aid and more. This fall, counselors can take Creating Postsecondary Opportunities for All Students, Career Development for the 21st Century, Supporting Students Through the Applications Process, Postsecondary Exploration, Match and Fit, and Postsecondary Advising for Middle Grades Counselors I. 
About Go Alliance Academy 
Go Alliance is an alliance of state education agencies, higher education institutions, non-profit organizations, and school districts who are working together to help more students "go" on to further their education beyond high school. The Go Alliance Academy has offered professional development courses, designed by experts in the field, on the topics counselors and access advisors want and need most. Go Alliance is owned and operated by Education Forward Arizona, a nonprofit organization dedicated to increasing access to education beyond high school and postsecondary degree completion—particularly for those who would be the first in their families to enroll.