The AU Teacher Pipeline Project
American University's School of Education is invested in cultivating a teacher workforce that is diverse and well-prepared to meet the needs of students in the District of Columbia. 
The AU/DCPS Teacher Pipeline Project is a partnership between American University and DCPS and OSSE to provide scholarships to DCPS graduates who wish to become teachers and come back to teach in DCPS. The Project has three components: 1) A Dual Enrollment Program, 2) Undergraduate AU Teaching Fellows, and 3) Coaching for Newly Inducted AU Teaching Fellows. 
Dual Enrollment
The first phase of the Teacher Pipeline Project includes the opportunity for DC high school seniors to enroll in six college credits (e.g., two courses), free of charge. Students will attend on-campus courses alongside current AU students. Between 10-20 high school students are selected each year to participate in the dual enrollment experience. The courses include the following:
Current Student Spotlight: Daniela Ladino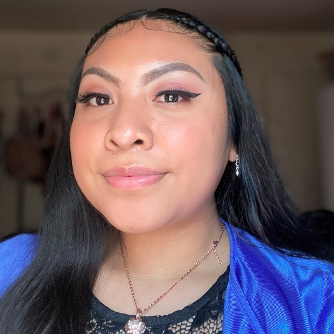 Daniela Ladino hails from E. L. Haynes Public Charter School, which is located in the Petworth neighborhood of Washington, D.C. She notes that life as an undergrad is not as taxing if you plan and prepare. Daniela takes pride in her thorough organizational skills, which began in high school.
Daniela's favorite class is a Habits of Mind course called Are We All Zombies? While Zoom classes aren't the ideal format, Daniela remains engaged by asking questions throughout the lesson. "I don't like feeling lost," says Daniela. "I am also not afraid to raise my hand, and I feel like that's one of my strong suits."
Daniela is the eldest of six siblings; her extracurricular passions include soccer, singing, and gardening—she is currently growing cilantro in her apartment.
AU Teaching Fellows
The second phase of the Teacher Pipeline Project consists of DC high school graduates being admitted to AU SOE's Teacher Preparation Program. Full scholarships will be offered to Fellows with an understanding that they will teach in DCPS. Scholarships for high school students who wish to become AU Teaching Fellows include:
Teaching Fellows can aspire to be general elementary or secondary teachers and/or special education teachers via the following majors/minors:
Coaching New Teachers
The third phase of the project includes the 5 year commitment to coaching of AU Teaching Fellows during their first years of teaching in DCPS. Research indicates that strong coaching protocols for new teachers improves retention.  
Contact Information
For more information on the Teacher Pipeline Project contact: