CAPSTONES
CBR certificate students complete an independent community-based research project with a local non-profit, school or community organization under the guidance of a faculty mentor. Past projects have typically, but not exclusively, included surveys, focus groups, or interviews with program participants based on the research needs expressed by the organization or school.
COMMUNITY-BASED LEARNING (CBL)
CBRS students commit to volunteer for a community-based organization or school for an academic year (September - April). Students are involved in direct service, and not research, with the organization during their volunteer placement.
Spring Community-Based Research Projects
Each spring, CBRS students and CBR certificate students enrolled in SPA-340 Community-Based Research complete a substantive community-based research project with a local non-profit, school or community organization. In Spring of 2020, we partnered with E.L. Haynes Public Charter School, the Latin American Youth Center program at Roosevelt High School, and DC Ethics Bowl.
2020 DPAP Capstone Projects
Maternal Health Outcomes in DC
Authors: Nancy Erickson, Matthew Hufford, and Isabel Taylor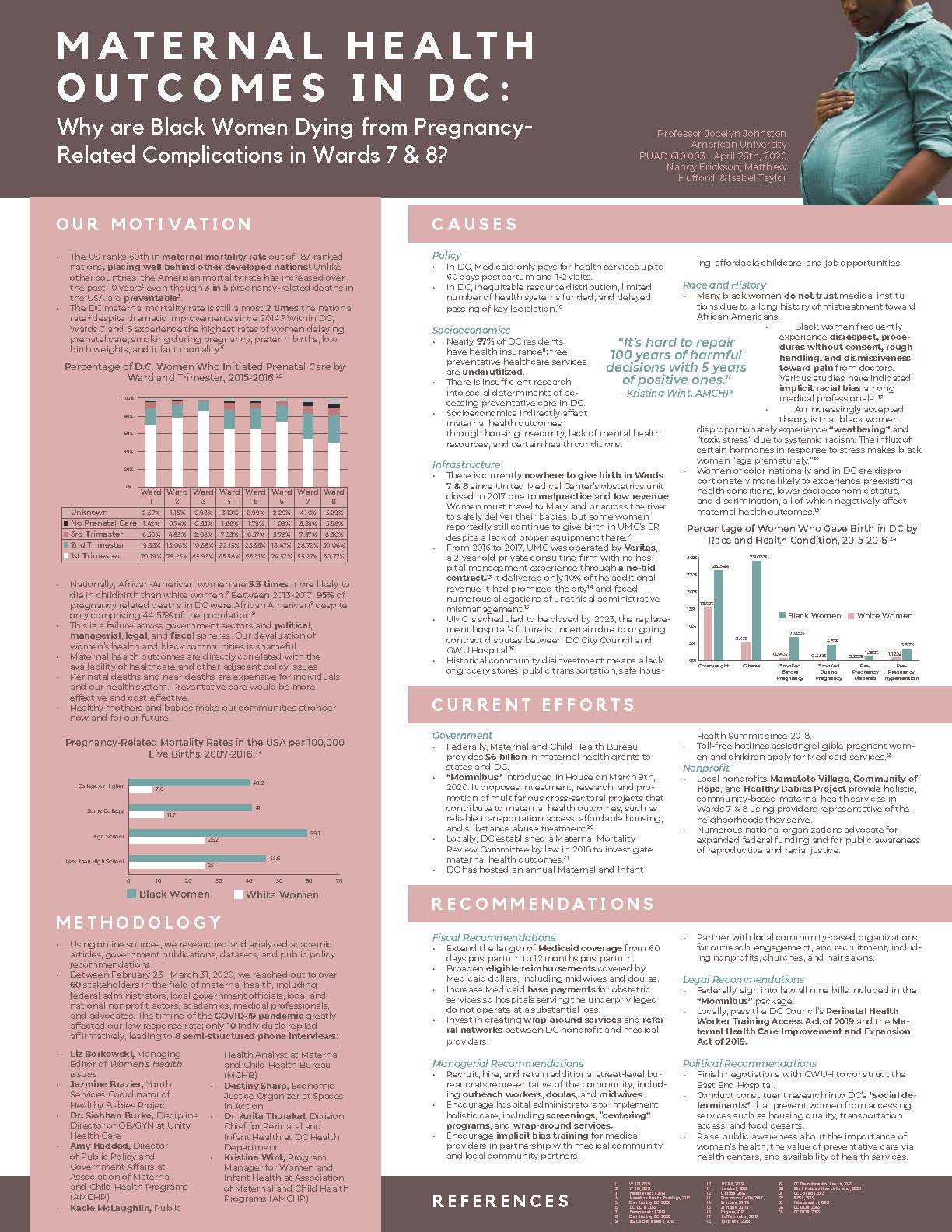 Best MPA Capstone Poster Award goes to "Maternal Health Outcomes in DC" by Nancy Erickson, Matthew Hufford, Isabel Taylor.
The US ranks 60th in maternal mortality rate out of 187 ranked nations, placing well behind other developed nations. Unlike other countries, the American mortality rate has increased over the past 10 years even though 3 in 5 pregnancy-related deaths in the USA are preventable. The DC maternal mortality rate is still almost 2 times the national rate despite dramatic improvements since 2014. Within DC, Wards 7 and 8 experience the highest rates of women delaying prenatal care, smoking during pregnancy, preterm births, low birth weights, and infant mortality.
11th Street Bridge Project
Authors: Prateek Patel, José Sáenz Crespo, Katharine Silva, Kaitlin Wojak In 2012, construction of the new 11th Street Bridge was completed, leaving the old piers of the original bridge unused. These piers will be the site of the 11th Street Bridge Park, an elevated park spanning the length of the bridge, connecting DC's Navy Yard to Anacostia. Concerns remain about the impact the Park will have on Anacostia, one of DC's most disenfranchised neighborhoods. Our project explores the equity implications that the Park will have on a vulnerable and changing Anacostia.
ANC 3D Smart Energy Solutions
Authors: Sabina Blanco Vecchi, Ben Knuth, Caroline Nickerson, and Adefunke Sonaike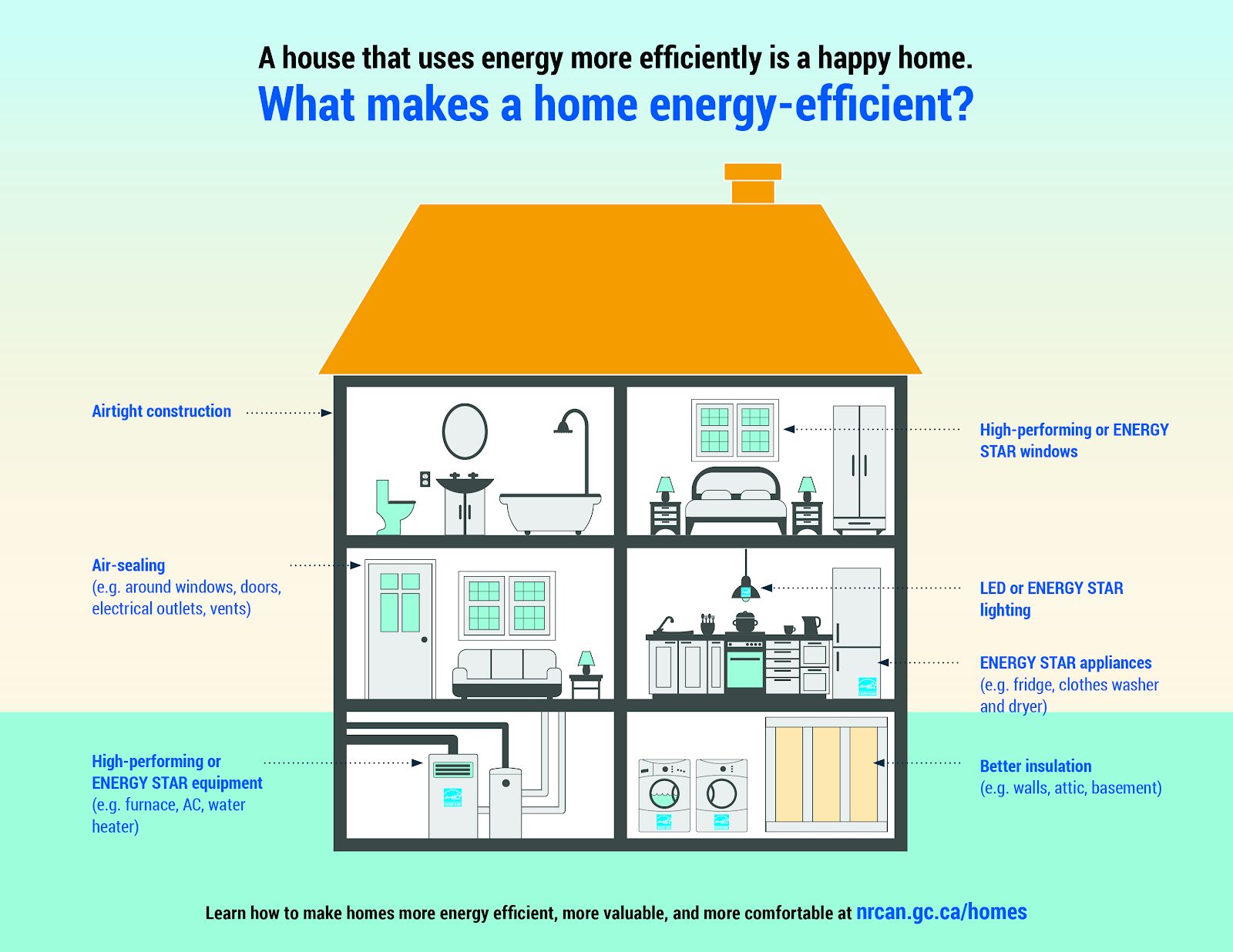 As part of American University's Master of Public Policy Policy Practicum course and in partnership with Commissioner Elkins from ANC 3D, the authors of this report describe energy efficiency options related to buildings and provide analysis localized to Washington DC — and to the extent possible ANC 3D — regarding global climate change.
Roosevelt High School & E.L. Haynes Public Charter School
Teaching students at RHS reinforced what we learned in class.
— John Boyle, '23
Project: AU undergraduate students developed and facilitated an Action Research 101 curriculum for high school students. The students were in the process of designing and implementing a survey on an issue of concern to the HS students' community.
DC Ethics Bowl
I loved seeing the ethics bowl students think about new ideas and perspectives!
— Rachel Boose, '23
Project: CBRS partnered with Washington, DC Area Ethics Bowl on a research plan to prioritize equity and inclusion in ethics education outreach programs, and identify and address barriers to participation — communication, logistics, transportation, and other resource needs — for area schools, particularly the most under-resourced.