Metropolitan Policy Center
4400 Massachusetts Avenue NW
Washington
,
DC
20016
United States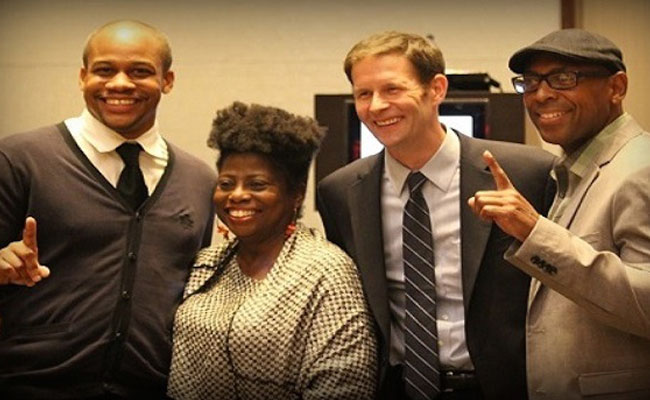 DCAS
The DC Area Survey, led by Faculty Fellow Michael Bader, centered on understanding racially and ethnically diverse communities in DC and its surrounding counties. The 2016 survey of 1,200 households concentrated on attachment to place, health, safety, trust in local organizations, and governance, with a focus on two relatively new types of neighborhoods: Latino neighborhoods and "quadrivial neighborhoods." Latino neighborhoods exist all over the DC metropolitan area, but mostly in the immediate Maryland and Northern Virginia suburbs. "Quadrivial neighborhoods," with populations of at least 10 percent White, Asian, African-American, and Latino, appeared in the past 20 years, reflecting the increased racial integration of the DC area. This survey is the first of its kind and it provides a detailed snapshot of the social realities and inequalities that exist within the DC region's most diverse communities. The study was a collaborative effort among several centers and units at American University including the Metropolitan Policy Center, the Center for Latin American and Latino Studies, the Center for Health, Risk and Society, the Office of the Provost, the School of Public Affairs, and the Kogod School of Business.
Making the Just City
The Robert Wood Johnson Foundation, under its Interdisciplinary Research Leaders program, supports MPC's gentrification research. MPC director Derek Hyra leads a three-person project team with Mindy Fullilove, a professor at The New School, and Dominic Moulden, the resource organizer for Organizing Neighborhood Equity - ONE DC. Their project entitled, " Making the Just City: An Examination of Organizing for Equity and Health," investigates, over a three-year period, different processes designed to reduce health disparities in two communities currently experiencing gentrification: Orange, NJ and Shaw, DC. The research team's objective is to discover, document, and assess community-level mechanisms in different contexts that help make mixed-income communities more vibrant engines of healthy living, particularly for low-income people. See an overview of this project.
Political Displacement
In many neighborhoods, gentrification - defined as neighborhood change caused by the influx of middle-class residents - does not result in residential displacement, but rather political displacement. A sizable proportion of long-term, low-income residents are able to stay in place because of policies that promote greater affordable housing. These new mixed-income neighborhoods, however, often lead to a loss of political voice for long-time residents. Minority groups who were well-represented at the local levels might find themselves losing seats on city councils, county commissions, and community boards as new constituencies and coalitions form among the newcomers. This study analyzes the relationship between newcomer influx and political loss in 100 US cities that contain some of the country's fastest gentrifying neighborhoods. Using 20 years of local election data, we identify and measure the extent to which political displacement has occurred alongside inner-city neighborhood redevelopment. This study will help determine how the contemporary wave of gentrification relates to changing urban political shifts.
Roots of the Riots
In the 1960s many American cities burned as social unrest was ignited by urban renewal, police brutality, and an economy that expanded but did not sufficiently reach certain vulnerable and disadvantaged populations. While we have experienced much stability in urban America since the riots of the 1960s, in 2014, 2015, and 2016, three major riots occurred in Ferguson, Missouri, Baltimore, Maryland, and Charlotte, North Carolina, all triggered by police action. Since these more recent riots, we have witnessed urban protests around the country and calls for an end to police brutality targeting African Americans. This research seeks to understand how other 21st century dynamics, beyond police action, undergird today's riots, protests, and political instability. This research will contribute to our understanding of the linkages among urban policy, race, and democracy in the United States.
Earned Income Tax Credit's Effects in Washington, DC
Faculty Fellow Bradley Hardy's research uses administrative tax data to assess the effects of the federal Earned Income Tax Credit (EITC) program and its DC supplemental program on poverty, employment, and income dynamics within Washington, DC. The supplemental DC EITC program, first implemented in 2001, has expanded from 10 percent of the federal credit to 40 percent as of 2009. At the federal level, the EITC is the nation's largest cash transfer program for low-income families. In preliminary work with coauthors, Hardy finds that the combined EITC raises employment, lowers longer-term poverty, and reduces instability from income declines.
Grant Seeking and the Grant Making Study
Faculty Fellow Lewis Faulk is working on the Grant Seeking and the Grant Making Study, which involves two parallel surveys of nonprofit organizations and foundations. Together these surveys will collect data on over 450 nonprofit organizations and 300 foundations. This project examines both the effectiveness of nonprofits' grant-seeking behaviors and the recent challenges foundations face when distributing their grants. The research provides key insights into the state of civil society in metropolitan America.