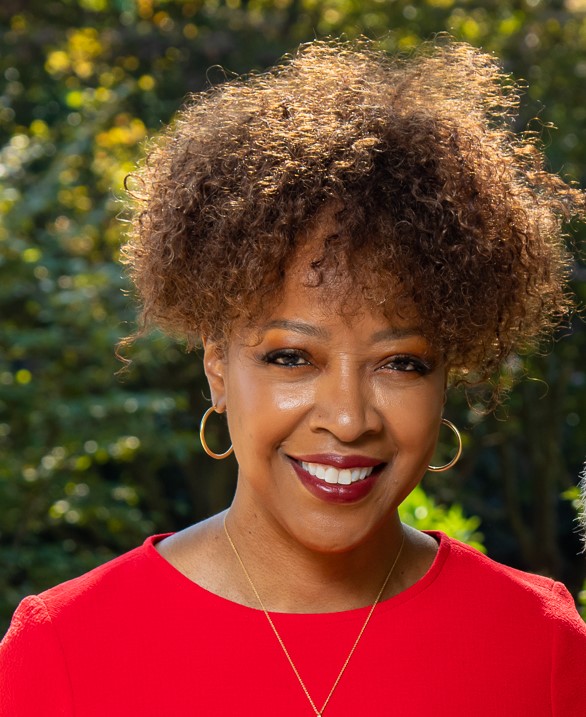 Gina F. Adams
Senior Vice President, Government and Regulatory Affairs, FedEx
Vice Chair, AU Board of Trustees
Gina F. Adams is the Senior Vice President for Government and Regulatory Affairs at FedEx Corporation. She shapes and promotes the interests of all FedEx Corporation operating companies, including FedEx Express, FedEx Ground and FedEx Freight, in the political and policy arenas.
As a lawyer and the company's top lobbyist, she works with Administration officials, members of Congress, the diplomatic community and industry associations on domestic and international commerce, infrastructure, and transportation issues.
Ms. Adams also oversees one of the largest corporate PACs in the United States for FedEx, which serves more than 220 countries and territories and has over 600,000 employees.
After receiving a BS (School of Public Affairs) from American University, a JD from Howard University School of Law and an LL.M. in International and Comparative Law from Georgetown University Law Center, Ms. Adams began her professional career in the Attorney Honors Program at the U.S. Department of Transportation.
Ms. Adams joined FedEx in 1992, she is a four-time recipient of the FedEx Five Star Award, the company's highest employee achievement award.
Ms. Adams also participates in a variety of activities in the non-profit and business arenas: she is Vice Chair of the American University Board of Governors, serves on the Howard University School of Law Board of Visitors, as well as the boards of the Town Hall Education Arts & Recreational Campus and the National Museum of Women in the Arts. She is also a board member of the Economic Club of Washington, the French-American Foundation and the Marine Corps Heritage Foundation. Ms. Adams has an Honorary Doctorate of Laws from Trinity University, Washington D.C., and is a past chair of the DC Chamber of Commerce, a participant at the Aspen Institute's Family Prosperity Innovation Community and a member of the American Funds Board.
She is a 2018 inductee into the DC Hall of Fame and, in the same year was honored by the American Association of Airport Executives Foundation with a permanently endowed scholarship for female students enrolled in accredited aviation programs. In 2021, Washingtonian Magazine named her one of the most influential people in Washington.
Ms. Adams joined American University's Board of Trustees in 2007 and has served as vice chair of AU Board of Trustees since May 2019. She also chairs the Board's Trusteeship Committee.