Effective August 1, 2020, the Department of Veterans Affairs (VA) is changing their policies and procedures relating to paying for Post 9/11 GI benefit recipients' study abroad tuition and fees. The VA will only pay for courses abroad for benefit recipients if these courses are required for graduation. No longer will students be able to fill electives or other requirements for their degree by going abroad if they can fulfill the requirement at their home campuses. 
Effective August 1, 2018 students attending courses at a location outside of AU's main campus, but not part of the AU Abroad program, must immediately contact their VA certifying official at the AU Veterans Services Office to verify if the location they are taking courses is approved by the VA. Courses that meet outside of the District of Columbia may not be eligible for VA Education Benefits. Please note: Immersion courses and courses that contain both a residential and online component may be certified as online if the location the course meets is outside the District of Columbia.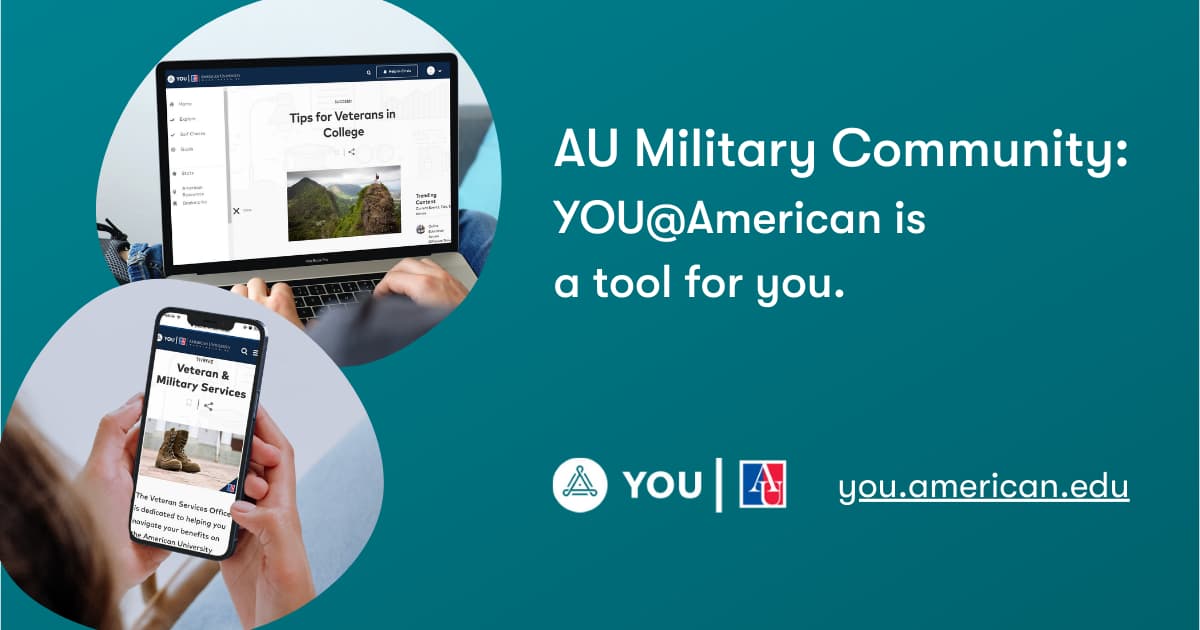 AU Military community you@american is a tool for you.