American University Veteran Services News You Can Use December 2022, Volume 16
Announcements
Make sure to read News You Can Use Volumes 1 through 15 for other important announcements!
AU Veteran Services, the Post 9/11 GI Bill® and Yellow Ribbon
American University is a proud participant in the Yellow Ribbon program. The Yellow Ribbon program was created to help bridge the gap between the VA GI Bill® Cap (average state tuition) and the tuition costs at American University. The agreement allows for additional funding to be processed, half by the VA and half by American University, to help with these costs within a GI Bill® Year (August 1st -July 31st).
American University does not have a cap on the number of eligible students who can participate in the Yellow Ribbon Program.
Determining Eligibility to Participate in the Yellow Ribbon Program:
Generally speaking, students are eligible to participate in the Yellow Ribbon program if they meet the following criteria:
Eligible to receive the Post-9/11 GI Bill® at the 100% rate with remaining months of eligibility. Once a student runs out of months of eligibility for Post-9/11 GI Bill® benefits, they will no longer be eligible for Yellow Ribbon funding.
In a degree seeking program at AU. Students pursuing a Graduate Certificate Program are ineligible to participate in the Yellow Ribbon Program.
Would you like to see if you meet the eligibility requirements to participate in AU's Yellow Ribbon Program? Take our Yellow Ribbon Eligibility Quiz!
Applying for Yellow Ribbon as a Newly Admitted Student
Newly admitted American University students who meet the basic eligibility requirements must apply to be a Yellow Ribbon Program participant. Yellow Ribbon funding cannot be applied retroactively to a previous GI Bill ® year. Students must submit a Yellow Ribbon application as soon as possible, but no later than within the GI Bill ® year they plan on using Yellow Ribbon. Current Yellow Ribbon Program recipients do not need to reapply unless you are changing your degree program, i.e., bachelors degree to masters degree. Changing your major does not require a new Yellow Ribbon application.
Understanding how Yellow Ribbon works:
Your School Certifying Official at AU will send your tuition and fees each semester to the VA. The VA will then send funding up to the GI Bill® Cap to AU. Once that cap is exhausted, your School Certifying Official will ask the VA for Yellow Ribbon Funding. Once received, Yellow Ribbon funds will be matched by AU. The current GI Bill® Cap and Yellow Ribbon Funding Caps are available here!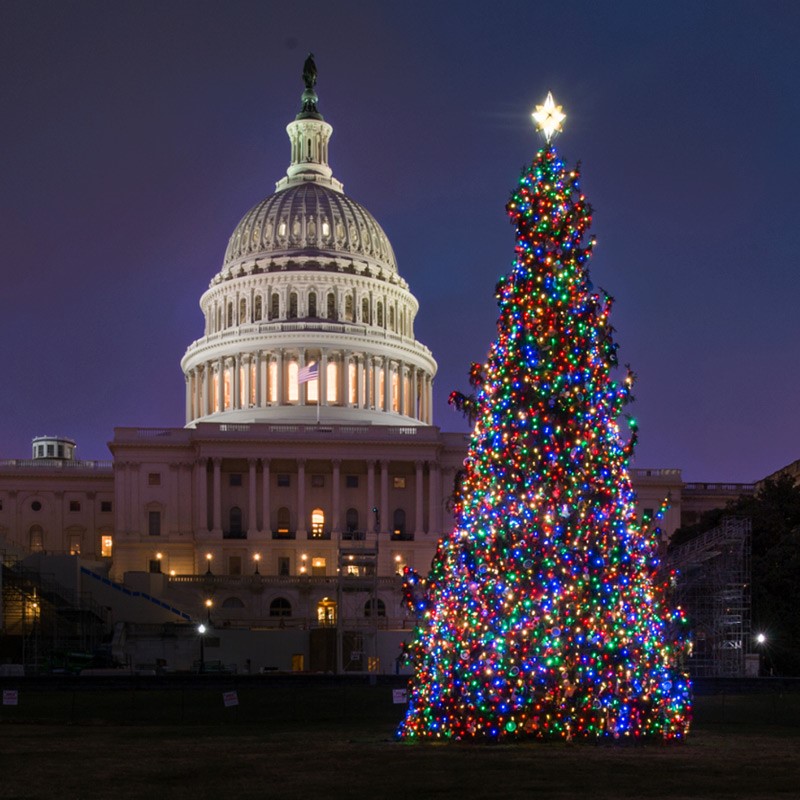 December 2022 Calendar
Don't miss these important deadlines and upcoming events!
December 10, 2022: Fall classes end.
December 11-12, 2022: University Fall Study Days
December 13-18, 2022: Final examinations week!
December 19, 2022: Fall Commencement Ceremony for August and December graduates
December 24, 2022 – January 2, 2023: Winter break! No classes will be held, and University offices will be closed. The Veterans Services office will resume regular office hours on January 3, 2022. Happy New Year!
Congratulations to our Fall 2022 Graduates!
Congratulations to our Fall 2022 graduating class! It has been an honor and a privilege to serve you during your time at American University. We commend your hard work and diligence to reach your educational goals. We wish you the greatest of luck in your post-graduation endeavors. Congratulations!
-The Veterans Services Team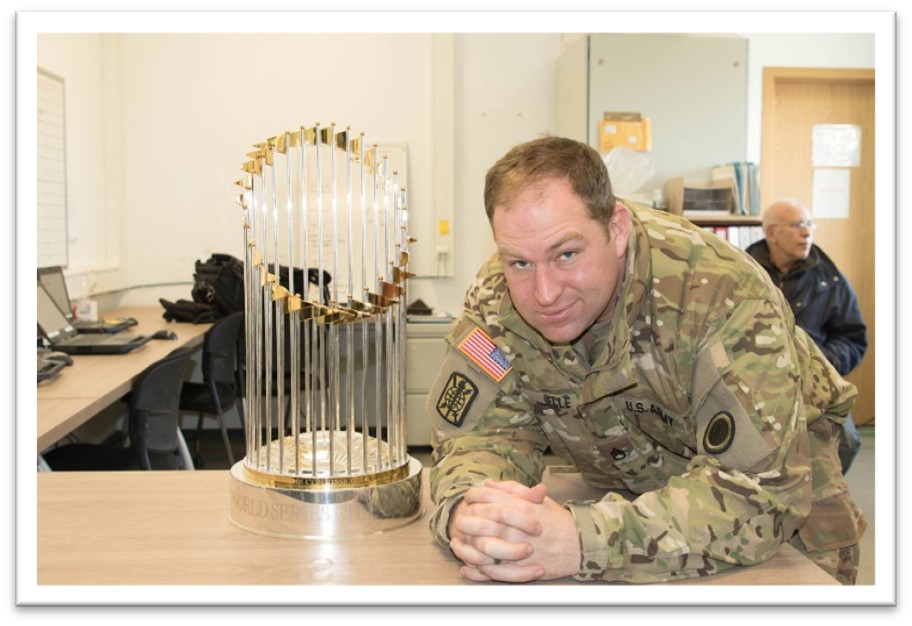 AU Veteran Spotlight
Christopher Jelle
Christopher Jelle is currently an undergraduate student who will be graduating from the School of Communications in April 2026. He has been a VA work study student since Fall 2022. Before pursuing a degree in film & media arts at American University, Chris served 22 years in the Army starting as an electronics technician for nine years and then transitioning to public affairs and broadcast journalism. Before retiring from the Army, Chris stationed in South Korea as part of the Department of Defense's Media Bureau and American Forces Network. He is looking forward to taking advantage of the many opportunities at American University and the D.C. area.
"We are so glad to have Chris as a member of the VA Work Study team! He takes ownership of tasks assigned to him and has worked really hard to make sure the Veterans Lounge space is a great place for our military-connected students. His knowledge of IT and communication has been a great help this semester as well. Thanks for all of your hard work this semester Chris and congratulations on your recent retirement!" -Alicia Marsh Associate Director-Veterans Services