Health Promotion
4400 Massachusetts Avenue NW
Washington
,
DC
20016
United States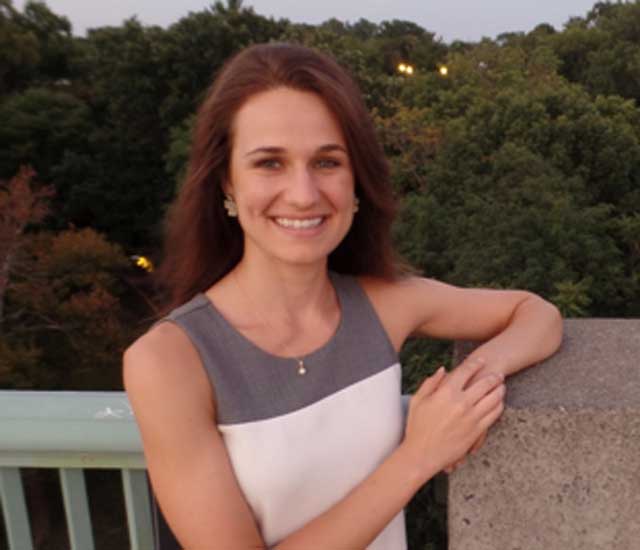 Mara Metroka CAS/MS '16
We were always up to speed on the most current health trends and news.
While studying at AU, Metroka worked as a graduate assistant on AU's wellness program, AhealthyU. She appreciated the network of students, alumni, and faculty as a community committed academic inquiry and to personal and intellectual growth. As part of her HPM program, she interned at Wellness Corporate Solutions, a worksite wellness company, where she is now a full circle wellness manager.
Frequently Asked Questions