Health Studies
4400 Massachusetts Avenue NW
Washington
,
DC
20016
United States
Healthy Schoolhouse 2.0 (2020, 2019, 2018, 2017)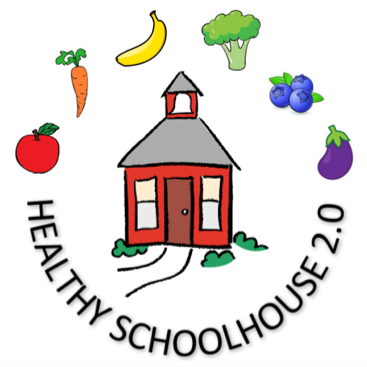 The Healthy Schoolhouse 2.0 program's long-term goal is to improve health literacy and prevent obesity in elementary school students in Washington, DC. To achieve this goal, the program team designs, implements, and evaluates a set of research, education, and extension activities in elementary schools in Washington, DC.
The primary activity is the development, implementation, and evaluation of a professional development (PD) series for teachers that will educate them on integrating nutrition concepts into the classroom. This learning will extend beyond the school walls through school-wide events that include families, such as after-school events including Martha's Table Joyful Food Markets. Healthy Schoolhouse 2.0 will engage teachers as agents of change by creating a culture of health within their classrooms and schoolhouses.
Healthy Schoolhouse School Years
In response to increased interest in plant-based meal offerings, DC Public Schools is seeking to measure consumption of current vegetarian menu offerings and taste test additional vegetarian and plant-based meal offerings in five elementary schools. Based on taste test feedback, the winning menu items will be incorporated into the standard menu offerings and consumption data will be collected again as a comparison.  Analysis, evaluation and recommendations will be provided for continuing expansion of menu offerings that achieve the triple aim of responding to consumer interests, increasing student participation in the National School Lunch Program, and improving child nutrition through exposure to foods that are proven to reduce the risk of heart disease, diabetes, obesity, and some cancers.
Common Threads (2018-2020)

The goal of this work is to gather extensive feedback and insight from Washington, DC community members that will inform future nutrition education programming. Working with Dr. Elizabeth Cotter, PI of Common Threads' Community Insight Grant, we are completing this project in three phases. Phase 1 is focused on interview protocol development and staff training. Phase 2 is focused on completion of the focus groups and interviews. Phase 3 is focused on analyzing the data and disseminating the results. Results indicate that DC residents see the value in developing hands-on cooking skills. Nutrition education programs might consider: 1) more holistic approaches to health that consider experiences of stress and emotional well-being; 2) partnerships with likeminded, longstanding DC institutions; and 3) the use of technology to disseminate cooking information, to further engage residents in this type of programming.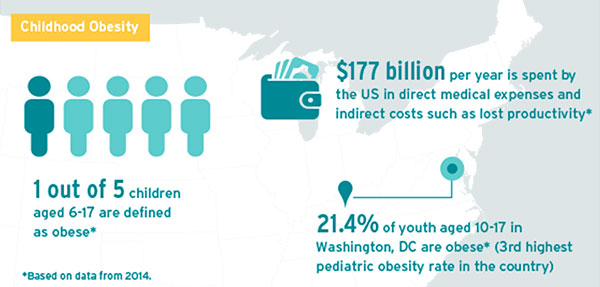 Behind the basic facts of US childhood obesity lurk numerous factors, of which teacher preparedness and empowerment is but one. A 2012 survey of DC middle school teachers revealed that
94% believe teaching health education in schools is important
94% believe a student's health status can impact academic achievement
35% reported feeling prepared, empowered, or able to integrate health education into their current curricula
What We've Found
Through a five-year study of school-based wellness legislation, we found The Healthy Schools Act (HSA) of 2010 has had a positive impact on the school environment — see more about our Healthy Schools projects.