Research
Academic Diversity Postdocs Enriching AU Scholarship
This fall, American University's College of Arts and Sciences welcomes two Postdoctoral Fellows for Academic Diversity. Ashely Tisdale is working in the Department of Critical Race, Gender & Culture Studies (CRGC), focusing on critical disability and race studies. Steven Dashiell has joined the Department of Sociology and the AU Game Center. His research examines the nature of discourses in male-dominated subcultures.
Tisdale and Dashiell were chosen for their potential to make long-lasting contributions to their academic disciplines, says Núria Vilanova, associate dean of undergraduate studies, CAS diversity officer, and associate professor of World Languages and Cultures. The postdoc positions are designed to support the development of early-career scholars who show promising research careers and who come from sectors of the population historically underrepresented in academia.
"The postdoc program at AU is an intellectual incubator that provides a combination of material and intellectual resources that will support our postdocs' successes," says Celine-Marie Pascale, professor of sociology and faculty mentor to Dashiell. "Nothing is more important to a newly minted PhD than the time and space to work. But our best work is not accomplished in a vacuum. AU offers the community, camaraderie, and the support of faculty. That is a precious combination of resources."
Ashely Tisdale: Insights into Power and Value
Tisdale first became interested in an AU postdoc fellowship because of the diverse research interests of American University's CRGC faculty. "The idea of working closely with scholars who have such wide-ranging and interesting research areas of expertise appealed to me as a burgeoning academic," she says. "I was informed that many of the faculty members in CRGC were not only brilliant, but also generous and kind. In the short time that I have been at AU, I have found that everything I had heard about the faculty and staff here was absolutely correct."
At AU, Tisdale will teach a spring semester comparative US multiethnic literature course that explores the relationship between capitalism and environmental destruction. She is working on revising her dissertation, "Reframing the Gothic: Race, Gender, and Disability in Multiethnic American Literature," into a full-length manuscript. And she plans on presenting her research findings on critical disability and critical race studies at academic conferences.
"Dr. Tisdale's work on twentieth- and twenty-first century multiethnic US literature generatively combines critical disability, environmental, and critical race and ethnic studies," says Lily Wong, associate professor in AU's Department of Literature and faculty mentor to Tisdale. "Deftly putting into dialogue critical fields of knowledge, Dr. Tisdale's work offers unique insight on the histories and operations of power, value, and subject-formation through an impressively expansive archive of cultural forms. We are thrilled to have her join and enrich our intellectual community."
Tisdale holds a BA in English and a minor in African American Studies from Florida Agricultural and Mechanical University, as well as an MA in English from Florida Atlantic University, and a PhD in English from the University of South Florida. Her research interests include American Gothicism, Black feminist studies, biopolitics, and archival exploration.
Steven Dashiell: Black Masculinity, Gaming, and Military Cultures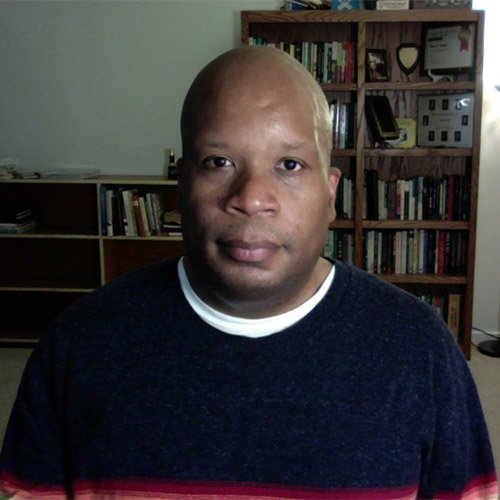 Dashiell's research examines the nature of discourses in male-dominated subcultures. He has been published in the Geek Anthropologist and Analog Game Studies for his work in gaming subculture. He has most recently written on the topics of bronies (adult fans of My Little Pony) and the behaviors of men during military deployments, which will be published in Studies in Popular Culture and the Journal of Bodies Sexualities and Masculinities.
Dashiell has ambitious plans for his time at AU. He is working on seven articles for publication in sociological and popular culture journals. He is collaborating with graduate students at the Game Center to augment their projects with sociological and methodological support. He also is spearheading two research projects — one looking at the nature of gender socialization at Black barbershops in DC — and the other examining how minority gamers adapt to and learn gamer culture. This spring, he teaches in the sociology department.
Dashiell brings two important and unique aspects of scholarship that are of interest to our students, says Pascale. "First, he provides a much needed social/sociological analysis of gaming. Students tend to really enjoy gaming, and scholars have been slow to analyze the politics and power relations of gaming culture. We know gaming tends to be male dominated and largely white. Steven's work will open that broad brush analysis to connect local practices and social structures. Secondly, Steven brings much needed insight to Black masculinity — both in the military and in the community of Black barbershops."
Dashiell is a 2020 graduate of the University of Maryland Baltimore County (UMBC) where he received a PhD in Language, Literacy, and Culture. He received his master's in Applied Sociology from UMBC, in addition to a graduate certificate in Gender and Women's Studies. His dissertation work looked at experiences of male student veterans at universities, and how they construct their notions of gender. He is an Army veteran who served 15 years with the Maryland Army National Guard as a medic/healthcare specialist. He comes to AU with significant experience in public health, working with community-based organizations, local and state governments, and most recently Johns Hopkins Bloomberg School of Public Health. 
Fostering Career Paths in Higher Ed
The postdoc program was established in 2017 by Acting Provost and Chief Academic Officer Peter Starr, who served as CAS dean at the time. The first fellows began their terms in 2018. Deputy Provost and Dean of Faculty Monica Jackson (former CAS associate dean) chaired the search for the 2019 and 2020 fellows. The program is currently managed by Vilanova and Kim Blankenship, professor of sociology, associate dean of research, and acting director of AU's Center on Health, Risk and Society.
The program has sponsored a series of postdoc fellows, with impressive outcomes. Former academic diversity postdoc Elizabeth Rule has joined AU's faculty full-time this year as an assistant professor in American University's Department of Critical Race, Gender, and Culture Studies. She is an enrolled citizen of the Chickasaw Nation, and this fall she is teaching American Cultural History: American Indian Law & Legacies (AMST-320).
Rule's work has been published in American Quarterly and the American Indian Culture and Research Journal, and her research has been featured in the Washington Post, Matter of Fact with Soledad O'Brien, The Atlantic, and NPR. Her book manuscript, Reproducing Resistance: Gendered Violence and Indigenous Nationhood, received the Julien Mezey Award from the Association for the Study of Law, Culture, and the Humanities in 2020.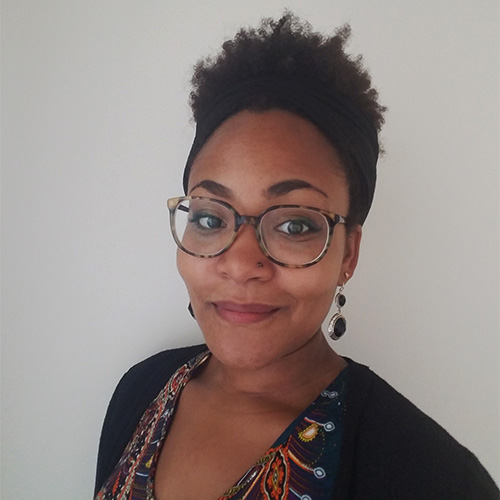 Wambura Fobbs, in her second year as a current academic diversity postdoc fellow, is trained as a neuroscientist, with a broad background in biology, neuroscience, and psychology. Last spring, she taught NEUR 220: The Neuron, a neuroscience course that helps students understand the structure and function of neurons and synapses. "I thoroughly enjoyed working with my students," she says. "I was particularly impressed with how open they were to discussions of identity, bias, and systemic racism in neuroscience — all topics that I incorporated to align course content with important national conversations that were re-invigorated last year."
Fobbs is interested in the neural basis of motivated behaviors like feeding and decision making. She is currently affiliated with the laboratory of Terry Davidson, Distinguished Professor of Neuroscience and director of the Center for Behavioral Neuroscience. She is working on a Faculty Mellon Fund-supported project titled "Impact of dietary experience on appetitive learning" while she applies for faculty positions. She says the academic diversity postdoc fellowship has helped prepare her for the next steps in her academic career. "While postdoc positions are not rare in the sciences, it is rare to have an opportunity to teach a course as a postdoc," she explains. "I was attracted to this program for this reason, and it has made me a much more attractive candidate for teaching-intensive faculty positions."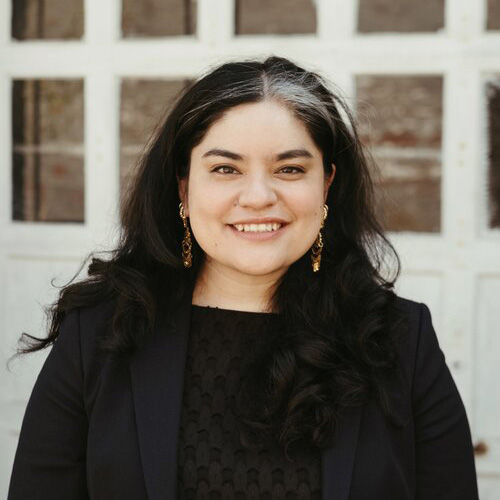 Another former AU academic diversity postdoc, Janett Barragán Miranda, is currently an assistant professor of Latina/Latino Studies at the University of Illinois at Urbana-Champaign. Her AU faculty mentor, Alan Kraut, Distinguished Professor of History, says that mentoring a postdoc is uniquely rewarding. He is still in touch with Barragán Miranda, recently discussing her dissertation, "Hungering for Equality: Mexicans and Mexican Americans from Post-World War II to Civil Rights."
"I read revisions of the introduction and a chapter and made suggestions. However, some of most our interesting conversations were about teaching and navigating the politics of academia. She sat in on one of my classes as she planned her own class. We talked about how to balance teaching and scholarship. We discussed the letters she was drafting for jobs and the interview process," Kraut explains. "These are all issues not normally treated in graduate programs, but very important to a successful academic career and a rewarding professional and personal life."
After all, Kraut says, "The subject of a valuable post doc is what comes next after you frame your degree and hang it on the wall over your desk."
For More Information
For more information about American University's Academic Diversity Postdoctoral Fellowship program, contact hjardas@american.edu.
For more information about graduate studies at American University's College of Arts and Sciences, visit the Office of Graduate Admissions.