The Annual Durfee Lecture was initiated by a generous gift from Harold A. Durfee and Doris G. Durfee. Held every spring, the series provides our students and colleagues with the opportunity to meet distinguished thinkers.
1:27:00
"The Pre-Monastic Ascetic Landscape of Mesopotamia: Marcionites, Manichaeans, and Other Conversation Partners"
Father Columba Stewart, OSB
Friday, February 19, 2021
Co-sponsored by Phi Beta Kappa and AU Honors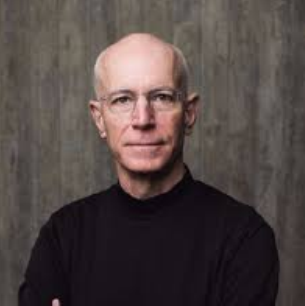 Father Columba Stewart, OSB
2020 Phi Beta Kappa Fellow, Benedictine Monk, Executive Director of the Hill Museum & Manuscript Library (HMML) at Saint John's University
Past Lectures
2019 "Prophets, Profits, and Pain: The Politics of Prosperity Gospel in Nigeria"
Anthea Butler 
Associate Professor of Religious Studies and Africana Studies at the University of Pennsylvania, and the graduate chair of Religious Studies
2018: "Reading The Qur'an In America"
Jane McAuliffe
Inaugural Director of National and International Outreach
Library of Congress
2017: "Rest, Bullet: Ritual Homecoming Practices among Combat Veterans"
Kathryn McClymond
Professor and Chair, Department of Religious Studies
Georgia State University
2016: "Locating Contemporary Spirituality: New Thoughts on the Changing American Religious Landscape"
Courtney Bender
Professor of Religion
Columbia University
2015: "Religious Difference Without Religious Conflict"
Stephen Prothero
Professor of Religion
Boston University
2014: "The Religious-Secular Binary as a Space of Pluralism"
Slavica Jakelic
Assistant Professor of Humanities and Social Thought
Valparaiso University
Fellow, Institute for Advanced Studies in Culture
University of Virginia
2013: "God's Fifth Abode: Entrepreneurial Faith in the Hindu Himalayas"
Brian K. Pennington
Chair, Division of Humanities; Professor of Religion
Maryville College
2012: "Islam and Human Rights: Religious and Secular in Conversation"
Abdulaziz Sachedina
Frances Myers Ball Professor of Religious Studies
University of Virginia, Charlottesville
2011: "A for Antigone: Reading Derrida's Difference Again"
Amy Hollywood
Elizabeth H. Monrad Professor of Christian Studies
Harvard Divinity School
2009: "Sheep Gone Astray: The Tragic History of the Religious Right"
Randall Balmer
Professor of American Religious History
Bernard College, Columbia University
2008: "Religion and National Conflict: Reflections on Myanmar, Iraq, and Other Current Examples"
David Little
Professor of the Practice in Religion, Ethnicity, and
International Conflict, Harvard Divinity School;
Fellow of the Weatherhead Center for International Affairs
Harvard University
2007: "Parmenides in the 21st Century"
Harold A. Durfee
Professor Emeritus
Department of Philosophy and Religion
American University