McDowell Conferences & Fellows Philosophy & Social Policy
The William Fraser McDowell Professorship was established in 1937 on the basis of a gift to the Department of Philosophy and Religion from the estate of Bishop William Fraser McDowell. The three previous incumbents were Professor Aubert Bain Potorf, Professor Harold A. Durfee, and Professor Jeffrey Reiman. The present incumbent, Professor Ellen Feder, has among her responsibilities the organization of the McDowell Conference and the appointment of McDowell Fellows.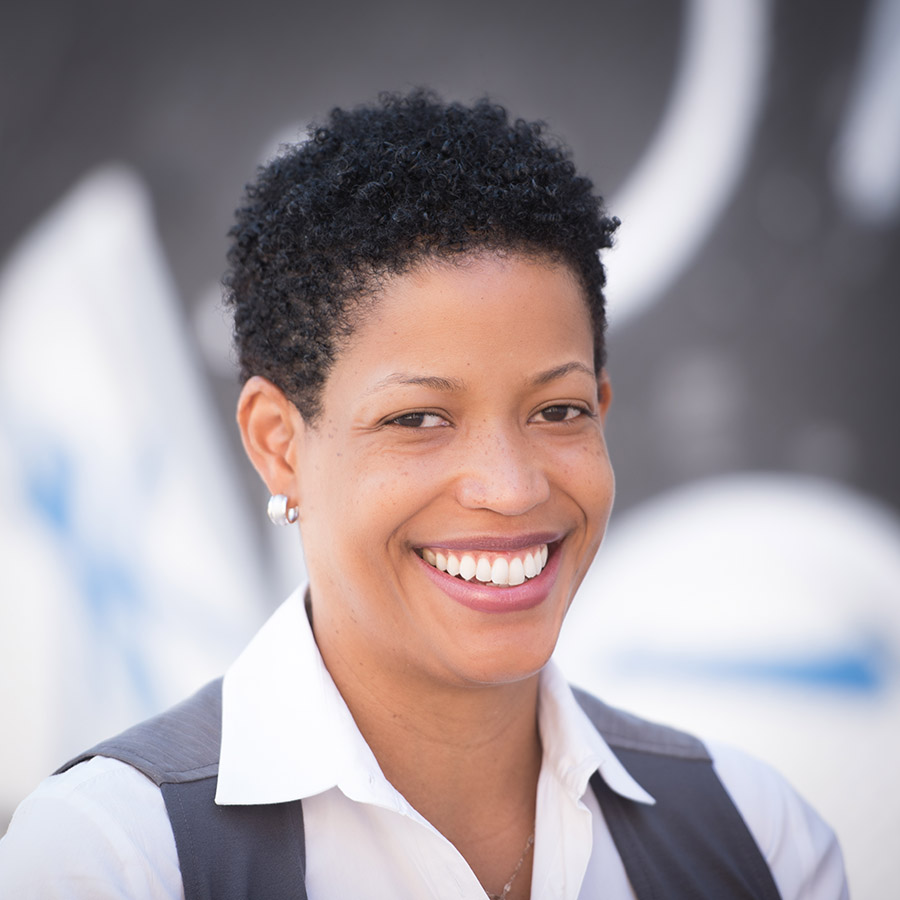 Inaugural McDowell Fellow (Spring 2019)
Dr. Ellen Feder and the entire department welcome Dr. Anika Simpson. 
Anika Simpson, PhD, is a Visiting Associate Professor in the Department of Philosophy and Religion at American University. She also serves as the Director of the Women's, Gender, and Sexuality Studies Program. Prior to her visiting appointment, Dr. Simpson was Associate Professor in the Department of Philosophy and Religious Studies at Morgan State University. She also served as the coordinator MSU's Women's and Gender Studies program and was co-chair of the LGBTQA Advisory Council. She currently sits on the Board of Directors for the National LGBTQ Task Force and serves as a Commissioner for Washington, DC's Office of Human Rights.  
24th Annual McDowell Conference Black Feminism and Marriage Abolition
The patriarchal facets of the marital institution have been well established within the philosophical canon. One can sympathize with longstanding calls to reform, if not abolish, the institution in the hopes of ameliorating gender harm. In this paper, I will establish that marriage is not simply an institution that is oppressive to women, writ large. I will argue that marriage is an enduring project of settler colonialism that serves to advance anti-black racism. I also aim to illustrate how the marital institution provides a critical organizing lens to further African-American philosophical inquiry that centers queer black feminism.
Past Conferences
2017 Philosophy of Children
2016 We Have To Do Something About Mental Illness…but it won't stop mass shootings
2013 Philosophy and Climate Change
2012 Philosophy and the Family
2011 Philosophy and Criminal Justice
2010 The Place of Religion in Public Life
2009 Philosophy, Politics and Film
2008 Philosophy and the Emotions
2006 Rights of and Duties to Children
2005 Ethics and Genetics
2004 Philosophy and Tolerance
2003 Philosophy for the 21st Century
2002 The Philosophical Implications of September 11th
2001 Philosophy and Democracy
1999 Philosophy and Race
1998 Philosophy and Human Rights
1997 Philosophy and Feminism
1996 The Morality of Welfare for the Poor
1995 Philosophy, Ethics and the Environment
1994 Philosophy and Moral Education
1992 Philosophy, Health Care and Euthanasia
1991 Philosophy, Morality and War
1990 Philosophy, Drugs and the Law
1989 Abortion, Morality, and the Law