TESOL Newsletter, 2020 Fall
Student Spotlight: Jiayu Hou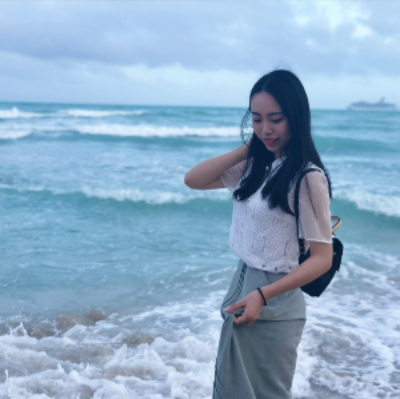 "For both language learner and teacher, I think it is important to keep your mind open to every possibility and to keep a modest and motivated attitude."
Alumni Spotlight: Mariana Grassi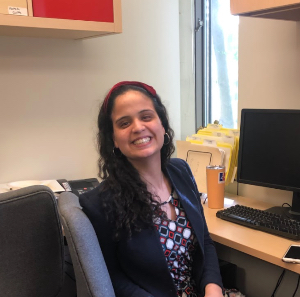 "As a graduate student, I found myself extremely inspired by the fact we had the opportunity to apply what we have learned from class discussions into practical assignments in all of the courses from the program!"
Congratulations to our Recent TESOL Graduates!

MA TESOL
Debora Amidani
Tracey Derouen
Ching-Yin Hsieh
Zhiyu Wang
Puming Xie
Tianhan Yang
Shuying Yu
Hui Zhang
TESOL Certificate
Débora Amidani

After graduating this spring, Débora Amidani moved to Maryland with her fiancé. She knows she is privileged to have gotten a full-time job for a year despite the pandemic. Débora started working at The Family Place Public Charter School in DC this past August as an ESL teacher for adult beginners, the student population she is most fond of. Although she misses the in person contact with them, she enjoys teaching online and says she feels prepared for it because of the technology course she took in the last semester. Débora is very excited for her wedding this December and expects to continue working as an ESL teacher in the future here in the US. She also adds that a PhD is not out of question!
Megan Fullarton

Immediately after graduation, Megan Fullarton began working as a Student Services Advisor in the International Accelerator Program at AU. She taught academic English skills and advised Master's level students. Over the summer, Megan changed teaching contexts and began teaching in Montgomery County Public Schools. She currently teaches 6th grade ESOL in Montgomery Village, M.D. and loves her school. In her free time, Megan has continued to serve as WATESOL Vice President and has started a small sewing business. 
Xiao Liang

After graduation, Xiao Liang joined Columbia College and worked there as an academic coordinator. He was in charge of the ESL and TBE programs there, and his main job responsibilities included class observations, instructors' conference management, and students' & instructors' evaluation. Then, he returned back to China and now works as an academic advisor at NYU Shanghai. 
Tianhan Yang

After graduating in May 2020, Tianhan Yang moved from D.C. to Los Angeles . She serves as a full-time Academic Consultant at Indeed Consulting Corporation in L.A., providing complete end to end consulting services to Chinese students attending U.S. Universities. In addition to providing consulting support, Tianhan also needs to help students analyze course data, monitor students' degree progress, and communicate, and explain school policies. As a former international student who majored in TESOL, she can better help students solve problems and ensure that students comprehend reading concepts. 
Welcome the new TESOL Students!
Mason Feagan MA TESOL Student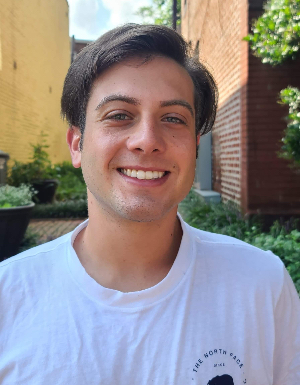 Mason Feagan is from Cleveland, Ohio and recently moved to DC to join the MA TESOL program. In his free time, he loces exploring the nation's capital, and visiting the sites. He also enjoys reading fiction and sci-fi novels. Before the weather gets chilly, he would like to have a picnic at the national mall while reading a book.
Stacey Fersko Grant MA TESOL Student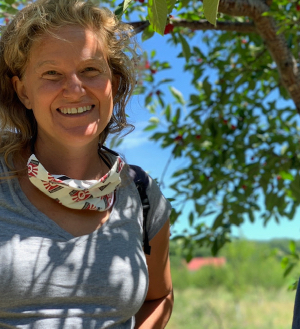 Stacey Fersko Grant lives in Washington, DC with her husband and two children and is currently in the midst of changing careers. She is enrolled in the MAT (ESOL) program. Over the next two years she will be taking classes in both the Education and TESOL de- partments. When she finishes her studies, she hopes to teach ESL in the local public school system. She re- ceived her B.A. in History from the University of Wis- consin-Madison, and her J.D. from Indiana University- Indianapolis. She has taught English in Japan and volun- teered with the Literacy Council of Montgomery County, and found both to be extremely rewarding experiences. 
Ruijuan Hu MA TESOL Student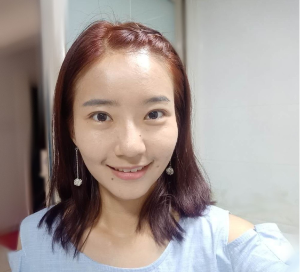 Ruijuan Hu is from Inner Mongolia and just finished the one-year MAP program. She is never bored with trying new things ranging from cooking to drawing and hand- writing because she would like to prepare herself as an "interesting" and well-rounded English teacher. She used to teach primary students English in different provinces. They were featured with different personal and local characteristics, which enriched her ideas of education. Thus, teaching in different countries from a broader perspective is one of the attractive things for her to pursue in the future. 
Emmanuel Osei MA TESOL Student
Emmanuel Osei is from Ghana, West Africa and lives in Richmond, Virginia. He is pursuing his MA in TESOL and would like to teach either in the US or anywhere abroad after the program. He is married with two kids; a boy and a girl. He is a Christian and very passionate about kids and helping people. He loves singing and politics.
Linmengyu Zhao MA TESOL Student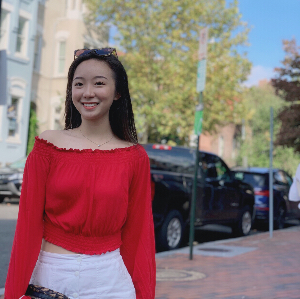 Linmengyu Zhao is from Tianjin, China. During her undergraduate years, she didn't study a major related to language or education, but then she realized that what she was really interested in was English language teaching, so it led her to the MA TESOL program. She felt very lucky to find what she really wanted to do. She is currently working as a conversation tutor at Washington English Center and she hopes she will have the opportunity to get an English teaching-related job at the AU IAP program in the future. She likes sitting in a coffee shop or dessert shop to chat with friends, and she also likes running and hiking.
Cheng (Mason) Zhou MA TESOL Student
Cheng (Mason) Zhou is an international student from Zhejiang Province, China. He studied English in China and holds a BA in English Language Literature. After several experiences of part-time tutoring in undergraduate years and as a full-time English teacher in primary school and institution after he graduated from college, he found the interest of being an ESL/EFL teacher. So, he chose to study in the AU MA TESOL program since it's convenient to know more information about English language itself while living in an English-speaking environment and helpful for future teaching. 
Milica Bojovic TESOL Certificate Student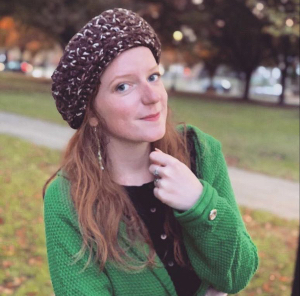 Milica Bojovic comes from Zajecar, Serbia and is currently studying international studies. She is fluent in Serbo-Croatian, English, Spanish, and has survival skills in French. She is currently learning Arabic in her free time, and hopes to soon begin learning at least one Native American language. While volunteering and working with various communities around DC, she realized that teaching and learning different languages particularly helps build community and improve societal cohesion and interaction. As you can see, languages are a big portion of her life and she hopes to transmit onto her students her love for language and culture, as well as passion for connecting with the rest of the world through language. 
Sasha Plotnikov MA TESOL Student