TESOL Newsletter, 2019 Fall
Student Spotlight: Annie Bai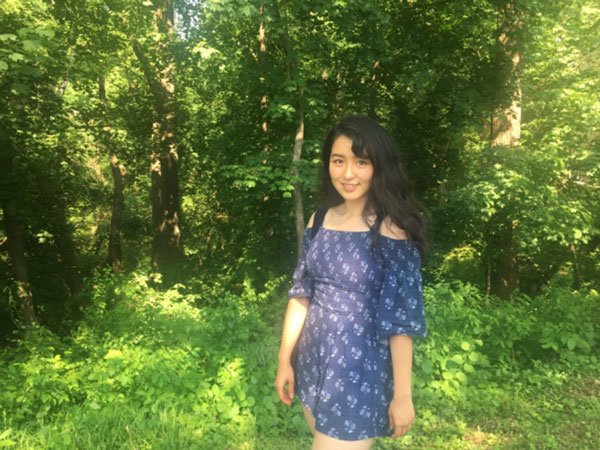 "A good teacher can always extract teaching points from students' performances and never get tired of exploring and trying innovative approaches to meet the ideal results."
Alumni Spotlight: Megan Calvert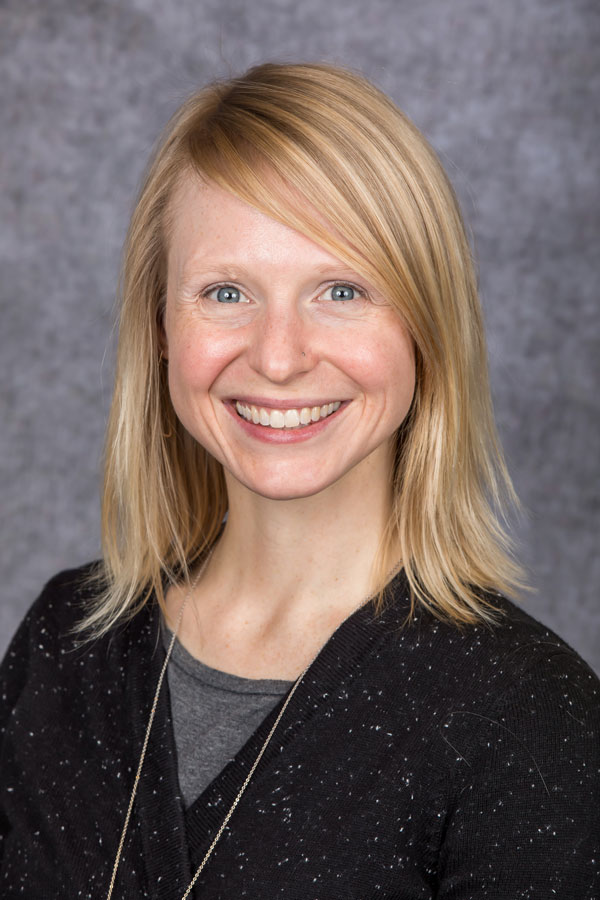 "AU had such a positive impact on my life and my career in ways that I could not have known at the time. I would advise students to build as many bridges as they can while they're there and definitely keep in touch with professors and classmates after you graduate."
Faculty Spotlight: Tabitha Kidwell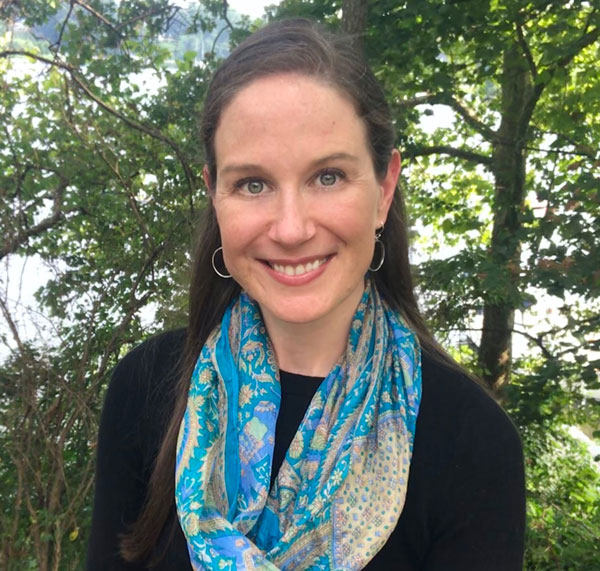 "As I have grown as a teacher, I have learned that strong relationships are the foundation for all meaningful learning, and I make efforts to establish positive, caring, supportive relationships with my students at the beginning of each semester."
Congratulations to our Recent TESOL Graduates!

MA TESOL
Jordan Brown
Khuyen Dieu Le
Mariana Grassi
Xinxin Wang
Jordan Brown

Jordan Brown has spent the summer catching up with friends and family across the US. She is excited to move to Turkey in September and start working at Bilkent University in the School of English Language. There she will work full time as in instructor in English language classes that prepare students to take English-medium courses. 
Mariana Grassi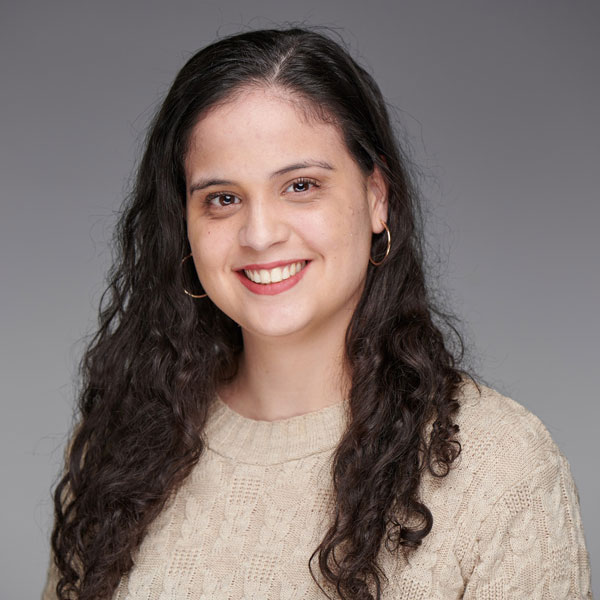 Shortly after graduating last May, Mariana Grassi joined the 6-week Summer ESL program at Georgetown Prep School. This fall she started working as an adjunct faculty at AU'S English Language and Training Academy (ELTA) and Community College of Baltimore County's (CCBC) Academic ESOL program. She is teaching Writing & Grammar (Level 5) and Life and Culture in DC (Level 4) at American University and Advanced Writing and Intermediate Grammar and Communication at CCBC. She plans to work for a year in the DC area before deciding to take any other major steps in her career.
Xinxin Wang
After graduation, Xinxin Wang has continued to work as an English tutor at AU's international accelerator program and as a program assistant at AU's English Language and Training Academy (ELTA). She began both positions when she was a graduate student. She also has accepted an adjunct position at ELTA and will teach the course called Life and Culture in DC for the 2019 Fall semester. In the future, she plans to look for one more adjunct position in the DC area to enrich her teaching experience and get in touch with more TESOLers within the DC area. 
Welcome the new TESOL Students!
Debora Amidani MA TESOL Student
Deborah Araujo is in her first year of the MA TESOL program. She is from Brazil but did her undergraduate and her first MA at Stony Brook University, NY. She double majored in Linguistics and Spanish and for her Masters she did research on the intonation patters of Montevideo (Uruguay) Spanish. She is married and a stay-at-home mom to three active toddlers, a 5 year old girl and twin boys who are 3 years old. She loves running, cooking, audio books, and movies. She would like to teach adults at a college in a couple of years once all her kids start going to school.
Zijun Qin MA TESOL Student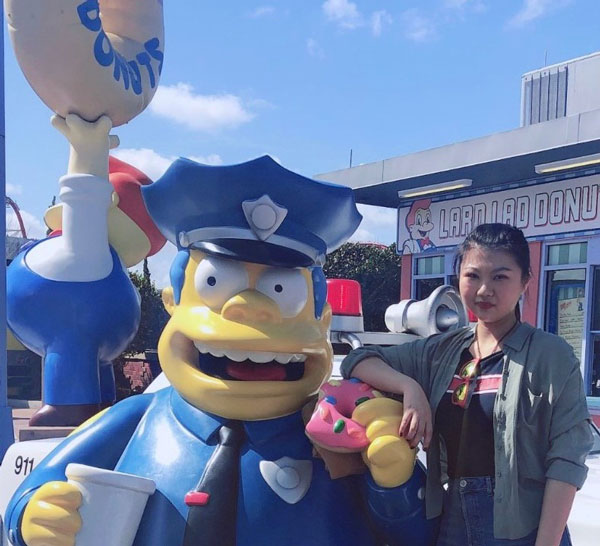 Zijun Qin holds a BA in English Translation from Tianjin Foreign Study University. She chose to join the MA TESOL program at American University not only because of her passion for learning English but also hopes to become a helper for people who want to learn English. After this professional training and learning, she hopes to provide students with a comfortable, engaging and efficient learning environment.
Jiayu Hou MA TESOL Student
Jiayu Hou comes from Guangxi Province, China. She studied English Writing and Rhetoric for two years in the US for her bachelor's degree. During the two years her interest in teaching was inspired by working a part-time job as an English teacher during the summer and taking a TESOL course. That is why she is now at AU. In her spare time she watches crosstalk, a traditional art of language of China. After studying rhetoric and linguistics, she started to apply knowledge from these courses to crosstalk performances to see how the actors play with language to create jokes and how they adjust their performances based on audiences' reaction. She likes to share her culture and enjoys when others are understanding of her culture.
Scarlette Rivera MA TESOL Student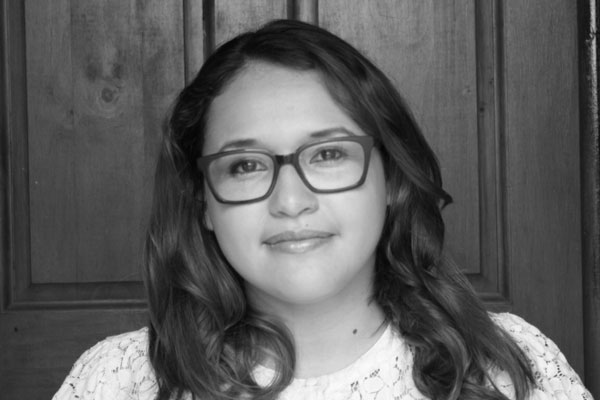 Scarlette Rivera is from Costa Rica and she has been an English teacher for 10 years now. She worked in a public school and different language institutes in Costa Rica before earning the Fulbright scholarship to study in the USA. Scarlette is also an ITE (International Teacher Education) scholarship recipient by the Alpha Delta Kappa Foundation. She has also done volunteer work as an English teacher in different countries like Sri Lanka, Morocco and Romania as well in her own country. She enjoys photography and knitting, and is really excited about joining the TESOL program.
Amy Sleep MA TESOL Student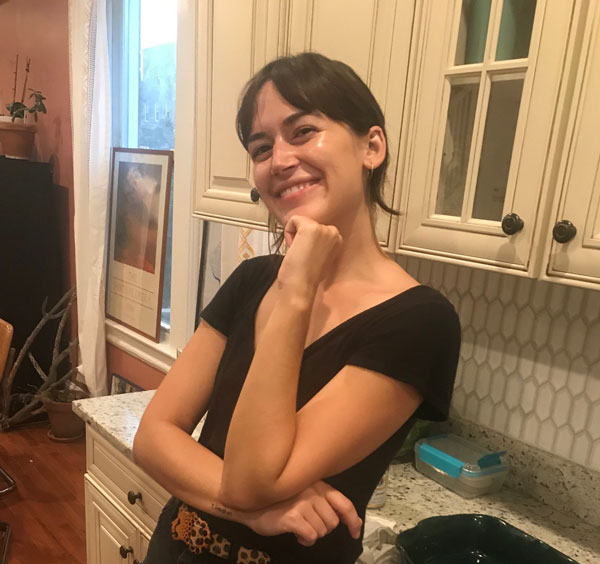 Amy Sleep was originally born in South Africa, but moved to northern Chicago with her family when she was young. She attended UW-Madison where she double-majored in Spanish and English Language and Linguistics. She lived in Madrid, Spain for three years where she taught English at a high school before moving to DC to start her MA in TESOL here at AU. She is excited to see where this next chapter takes her, and looks forward to her future as an EAL teacher. Her goals include, but are not limited to, owning her own dog and living in South America to teach English.
Carlye Stevens MA TESOL Student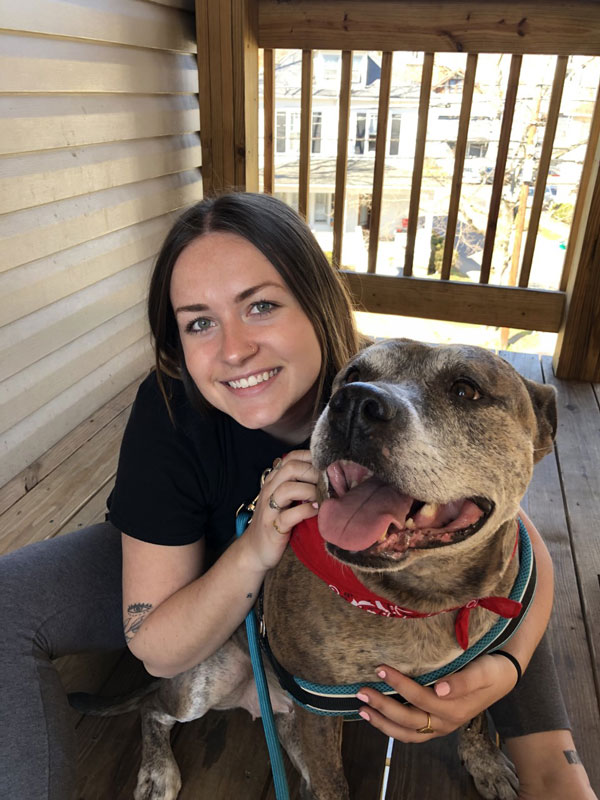 Carlye Stevens is from Cleveland, Ohio and holds a bachelor's degree in Linguistics and Spanish and a TEFL certificate from Ohio University. She taught English at Ohio University and in Tortuguero, Costa Rica. These two experiences helped her decide to pursue her MA in TESOL at AU, where she also serves as a Graduate Assistant. After the program she hopes to become an English Language Fellow or a Fulbright grantee. For now, she is looking forward to exploring DC and checking out new restaurants.
Weiyu Zhang MA TESOL Student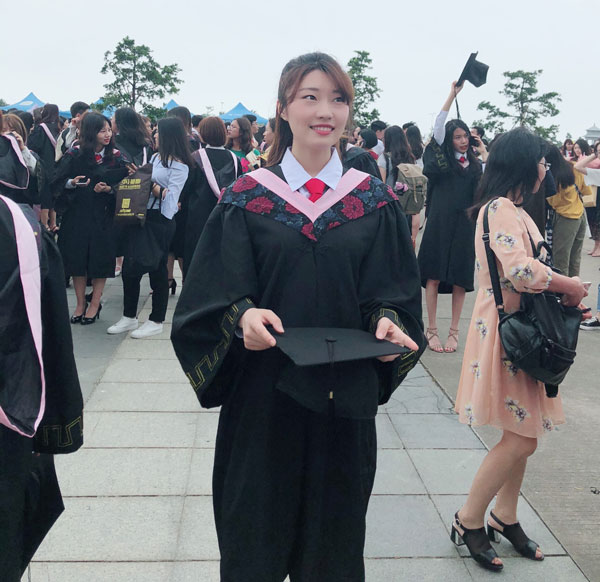 Weiyu Zhang is from Shanxi, China. Her first language is Chinese, but she can also speak a little Korean. This is her second year at AU, but it's her first year in the MA TESOL program. Her hobbies are swimming and running. When she was a child, she won a medal in a swimming competition. She also likes cooking and eating delicious food.
Zhounan Wang MA TESOL Student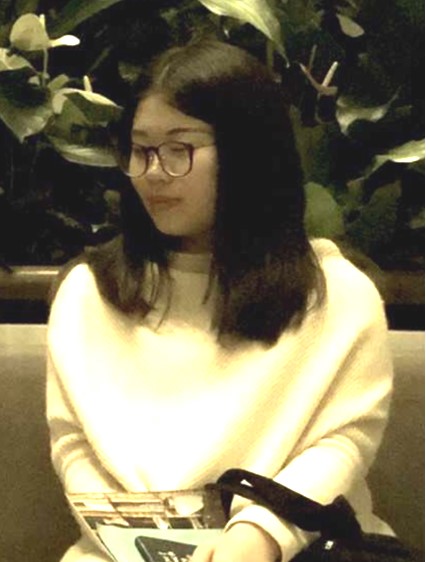 Zhounan Wang is from Xuzhou China, and holds a bachelor's degree in Italian from Hebei Normal University of Science & Technology. She has been a teaching assistant in New Oriental School and a private EFL teacher for a long time. Since her mother is also an EFL teacher in China, she decided to pursue her MA in TESOL at AU. After the program, she hopes to become an EFL teacher in China. For now, she is looking forward to exploring DC and making new friends.
Maisa Junayd MA TESOL Student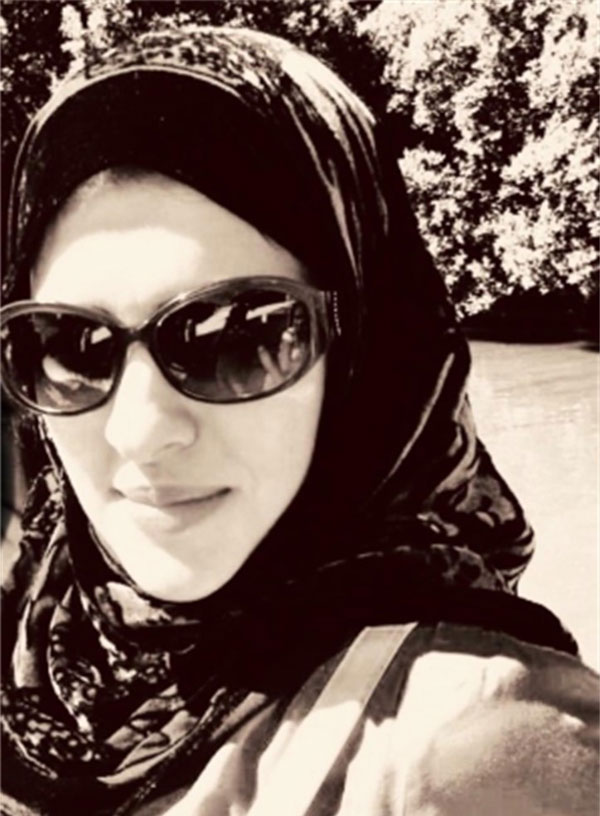 Maisa Junayd is from Medina, Saudi Arabia. She joined the AU TESOL program because it offers the best coursework and experience of teaching and it also gets students involved in the community of TESOL. After the program, she plans to teach English at a top university in Saudi Arabia. In her free time she likes to explore new places.
Paul Shumaker TESOL Certificate Student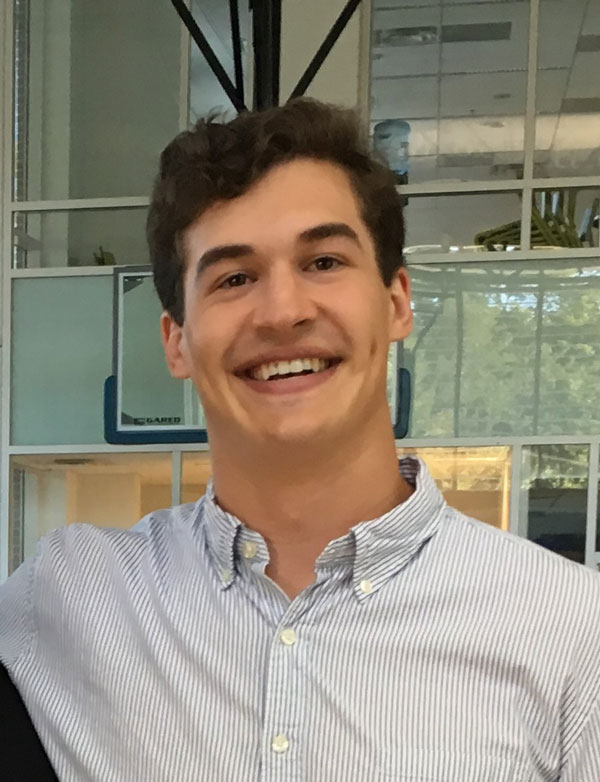 Paul Shumaker is a DC native. He works as an office manager at an elementary school in Tenleytown. He has been doing volunteer teaching with adult ELLs for four years and is looking forward to moving into TESOL full-time in the future. In his free time, he enjoys vegetable gardening and running - he's training for his first marathon!
Courtney Haviland TESOL Certificate Student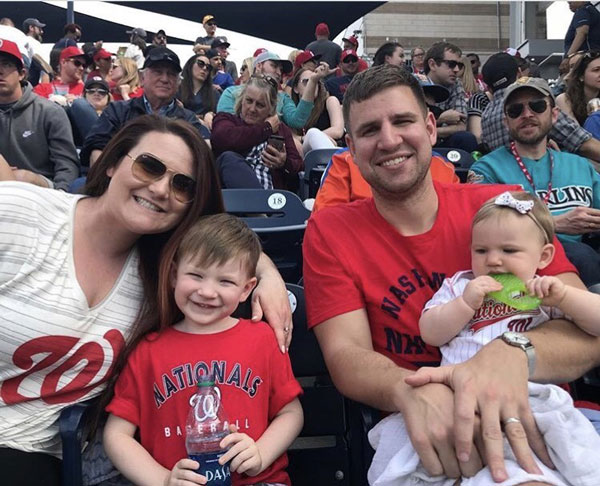 Courtney Haviland moved to DC a year ago with her family. She graduated from Middle Tennesse State University in 2013 after majoring in Physical Education. Her family loves to travel the world together and she is looking forward to acquiring her Graduate Certificate to begin working in an EFL setting overseas.