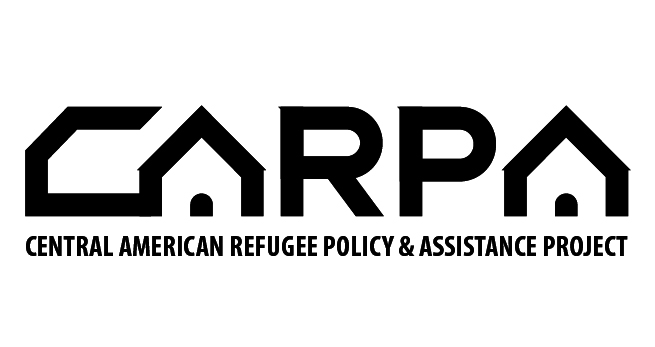 Drawing on Center-sponsored research and findings from the Central American Migration Research Initiative, CLALS has launched the Central American Refugee Policy and Assistance project (CARPA) to further a range of activities aimed at informing the public regarding the factors driving mass migration from Central America and to better understand and help to overcome the challenges Central Americans encounter as they seek to settle in the U.S.
Country Conditions Expertise
Drawing on the in-depth Central America expertise of CLALS faculty and research fellows, and the legal skills of faculty and law students at the Washington College of Law Immigrant Justice Clinic, CLALS provides expert assistance to law firms and non-profit legal service providers representing Central American children and families seeking asylum in the United States.
Customized Expert Declarations
CLALS works with attorneys to draft case-specific expert declarations assessing the validity of clients' claims regarding circumstances that motivated them to flee their countries of origin. These declarations address claims about conditions in particular locations in El Salvador, Guatemala, and Honduras and about claimants' vulnerability to specific types of harm, including homicide, sexual violence, gang recruitment, kidnapping, extortion, domestic violence, and child abuse.  
Lawyers and other advocates seeking expert assistance with the preparation of affidavits are welcome to contact Eric Hershberg at hershber@american.edu for more information. The Christopher Reynolds Foundation has generously provided funds to submit an initial portion of this work.
Universal Declarations
Recognizing our limited capacity to respond to all requests for customized affidavits, CLALS has partnered with the Center for Gender & Refugee Studies (CGRS) at the University of California Hastings College of the Law to prepare generic model declarations on gang violence in El Salvador, Guatemala, and Honduras to be utilized by attorneys to strengthen their client's asylum claims. These declarations, authored by CLALS Director Eric Hershberg, may be submitted as evidence in individual cases and provide in-depth country conditions information, including discussions on the pervasiveness of gang violence, extortion, lack of state protection, and inability to internally relocate. Additionally, the declarations provide a careful analysis of the motivating factors for different forms of gang violence, such as being in a rival gang's territory, refusal to join a gang, anti-gang beliefs, and witnessing gang crime, as well as gender-motivated harm by gangs, including femicide, forced relationships, and sexual extortion.
To receive a copy of these materials to support an individual fear-of-return case, please complete this brief form to register your case with CGRS. If you previously registered a case with CGRS, and did not receive a copy of this declaration earlier today, please fill out this Google Form with your CGRS case number. Your CGRS case number can be found in the subject line of the email that was sent when you originally requested assistance with your case, and on your CGRS account page. If you have any questions, please email CGRS-TA@uchastings.edu. 
Presentations and Trainings 
Webinar: The Central American Youth Refugee Crisis: Causes, Consequences, and Challenges in the Trump Era
As debates about immigration roil the national political debate in the United States, CLALS hosted a webinar, in collaboration with the CPC Learning Network, to discuss the exodus of unaccompanied children and families from the Northern Triangle countries of Central America. Topics included country conditions driving continued migration, the dangers encountered while journeying through Mexico, detention practices on both sides of the U.S.-Mexico border, and challenges to securing protection in the U.S. The webinar aims to inform advocates and others working on behalf of these new arrivals as well as those advocating for children around the world. 

Speakers:
Eric Hershberg, Director, CLALS 
Dennis Stinchcomb, Assistant Director for Research, CLALS 
Jayesh Rathod, Professor of Law, American University Washington College of Law 
Elissa Steglich, Clinical Professor, University of Texas Law School
Watch a recording of the webinar.