Leading experts from academia , journalism, and the worlds of policy and advocacy come to CLALS as Research Fellows to advance scholarship and contribute to public debate. Fellows carry out research independently and participate in Center-sponsored initiatives, bringing their expertise to bear on a wide range of issues in Latin American and Latino Studies.
In addition, doctoral candidates planning to undertake research in Washington D.C. related to Latin American or Latino studies are welcome to apply to affiliate with the Center as Research Fellows. The Center cannot provide stipend support, but students accepted to the program receive access to work space at CLALS, to the library and to other research infrastructure at American University.
Current Fellows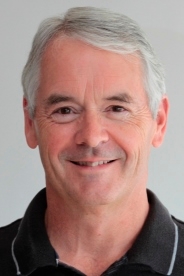 Fulton Armstrong
Fulton T. Armstrong directs the Center's blog, AULABLOG; contributes to the Cuba Initiative; and an in-depth examination of security programs in Central America. Before joining the Center, he followed Latin American affairs for almost 30 years in a number of U.S. government positions. He served as a senior professional staff member responsible for Latin America on the Senate Foreign Relations Committee from July 2008 to October 2011, where he also worked closely with the committee's investigations team. Prior to that, he served in the Executive Branch in a series of policy and analytical positions. Among other senior positions, he was National Intelligence Officer for Latin America - the U.S. Intelligence Community's most senior analyst - in 2000-2004, and for six months he was the chief of staff of the DCI Crime and Narcotics Center. He served two terms as the Director for Inter-American Affairs at the National Security Council (1995-97 and 1998-99), between which he was Deputy NIO for Latin America. From 1980-84 he worked for U.S. Representative Jim Leach (R-Iowa). He has spent 12 years studying and working in Europe, Asia, and Latin America. He speaks Spanish and Chinese.
Email: farmstro@american.edu
Julian Camilo Silva
Julian Camilo Silva is a Ph.D. Candidate in History at Universidad de los Andes (Colombia). His dissertation focuses on the earlier attempts to professionalize the Colombian Foreign Service, from 1920 to 1930. He holds a Master's degree in History from the same institution, and an Executive Master's degree in International Negotiation and Policy Making from the Graduate Institute of International and Development Studies (Switzerland). Julian has served for the last 12 years as a career diplomat at the Ministry of Foreign Affairs of Colombia and has been a Professor of International Relations at Universidad Jorge Tadeo Lozano, Universidad de los Andes, and Universidad Javeriana (Colombia). His research interests include history of the State, history of diplomacy, history of bureaucracy and history of the institutions, as well as history of the Colombian and Latin American Foreign Policy.
Email: jc.silvas@uniandes.edu.co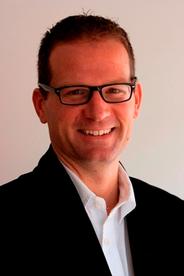 Steven Dudley
Steven Dudley is a Senior Research Fellow for American University who specializes in organized crime and citizen security issues. In addition to managing InSight Crime Foundation, which is co-sponsored by CLALS, Dudley is a principal investigator on the Center's project to study street gangs in the United States and El Salvador, and a contributor to the Center's Elites and Power project. He has also contributed to the Center's Religion and Violence project.
Dudley is the former Bureau Chief of the Miami Herald in the Andean Region and the author of Walking Ghosts: Murder and Guerrilla Politics in Colombia (Routledge, 2004). Dudley has also reported from Haiti, Brazil, Nicaragua, Cuba, and Miami for National Public Radio and The Washington Post, among others. Dudley has a B.A. in Latin American History from Cornell University and an M.A. in Latin American Studies from the University of Texas at Austin. He was awarded the Knight Fellowship at Stanford University in 2007, is a member of the International Consortium of Investigative Journalists, and was a fellow at the Woodrow Wilson International Center for Scholars during the 2012-2013 academic year.
Specializations:
Email: sdudley@insightcrime.org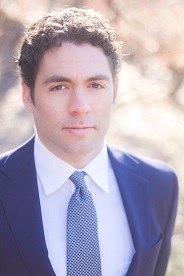 Michael McCarthy
Michael McCarthy is a Research Fellow at American University's CLALS, Adjunct Professor at George Washington University's Elliot School for International Affairs, and the Founder and CEO of Caracas Wire—a boutique consultancy covering Venezuela and geo-politics in the Americas.
He is a recognized expert in Latin American politics, U.S.-Latin American relations, democratization, populism, civil society, and issues of media balance and bias. Previously, he was Adjunct Professor at Johns Hopkins SAIS, a Senior Analyst for the Carter Center's Venezuela Presidential Election Study Missions (2012-2013), and a Research Associate at the Council on Foreign Relations.
He earned his Ph.D. and M.A. in Political Science from Johns Hopkins University and a B.A. in History and Political Science from Bates College.
Twitter: @MikeCaracasWire
Email: mmccarth@american.edu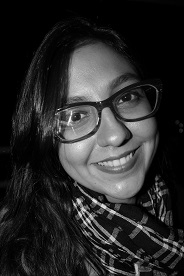 Laura de Oliveira
Laura de Oliveira is a Professor in the Department of History and Graduate Program in History at the Federal University of Bahia (UFBA, Brazil). She is currently a Fellow at CLALS and conducts research at the Smithsonian Institution. She completed postdoctoral training in the Graduate Program in Education at the University of São Paulo (USP) in 2016, and recently published the volume Guerra Fria e Politica Editorial (Cold War and Editorial Politics) (EDUEM, 2015). Laura holds a Ph.D. in History from the Federal University of Goiás (UFG), and completed a doctoral internship at Georgetown University. Her thesis won the 4th Manoel Salgado - ANPUH Thesis Award (2015), and received honorable mention in the Capes Thesis Prize (2014). She also holds a MA in History from the Federal University of Goiás (UFG), where her Master's dissertation won in the Academic Expression Award - UFG (2011). Her research interests include such topics in contemporary history as ethics and human rights; Brazil-United States relations; Cold War and cultural warfare; and diplomacy and propaganda.
Email: laura.oliveira@ufba.br
Camila Piñeiro Harnecker
Camila Piñeiro Harnecker is a professor, researcher and consultant in the Center for the Study of the Cuban Economy at the University of Havana. Her work focuses on economic democracy, self-management, democratic planning, workers' cooperatives, and business administration. She has taught undergraduate classes on the Cuban Economy and Research Methodology as well as Cooperatives' Governance in the Cooperatives' Management and Development Masters Program at FLACSO-UH. She is author of Guía Introductoria sobre Cooperativismo para Cuba (Ed. Caminos, 2015) and Repensando el Socialismo Cubano: Propuestas para una economía democratica y cooperativa (Ruth Casa Editorial, 2013), and the edited volume Cooperatives and Socialism: A View from Cuba (Palgrave, 2012).
She has been a consultant to the Union of Local Industry (UNIL), a group of state enterprises in Havana, the Office of the Havana City Historian, and the Ministry of Light Industry, among other organizations. She is a representative of the Havana's section of the "Cooperativism Society" part of the National Association of Economists and Accountants (Asociación Nacional de Economistas y Contadores- ANEC), member of the IberoAmerican Observatory on Local Development and Social Economy (Observatorio Iberoamericano del Desarrollo Local y la Economía Social - OIDLES), and the International Association for the Economics of Participation (IAFEP). She is also part of the editorial board of Otra Economía (RILESS) and WorkingUSA.
She has a M.A. in Latin American Studies with an emphasis on sustainable development from the University of California at Berkeley (2006), completing a thesis project on the relationship between workplace democracy and solidarity on selected Venezuelan cooperatives. In 2011, she earned a M.B.A from the University of Havana, with a case study on the cooperativization of an enterprise in UNIL. She is finishing as Ph.D. in Economics at the University of Havana, looking at the social and economic performance of the new non-agricultural cooperatives and the factors that determine their results.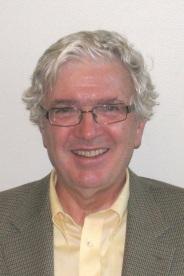 Alexander Wilde
Alexander Wilde was Vice President for Communications at the Ford Foundation and headed Ford's regional office for the Andes and Southern Cone. He was also a senior fellow at the Helen Kellogg Institute (Notre Dame) and the Latin American Program of the Woodrow Wilson Center (Washington, DC). He formerly directed the Washington Office on Latin America (WOLA) and has taught at Georgetown, George Washington, Notre Dame, Lawrence (Wisconsin), Haverford College, and the University of Wisconsin-Madison.
Most recently, Professor Wilde directed the CLALS project on Religion and Violence in Latin America, supported by a two-year grant from the Luce Foundation. His scholarly research has addressed religion, human rights, democracy and historical memory in Latin America. He is the co-editor of The Progressive Church in Latin America and author of Conversaciones de caballeros: La quiebra de la democracia en Colombia. He serves on several international advisory boards and has advised various award-winning documentary films related to the themes of his research.
Degrees
Ph.D., Political Science, Columbia University
B.A., Government, Lawrence University (Wisconsin)
Email: wilde@american.edu