In-Person Events Postponed
 Due to the ongoing COVID-19 pandemic, all upcoming events
 will take place online. Please follow this page for updates.
CLALS events intend to enrich understanding of Latin America and Latino communities in the U.S.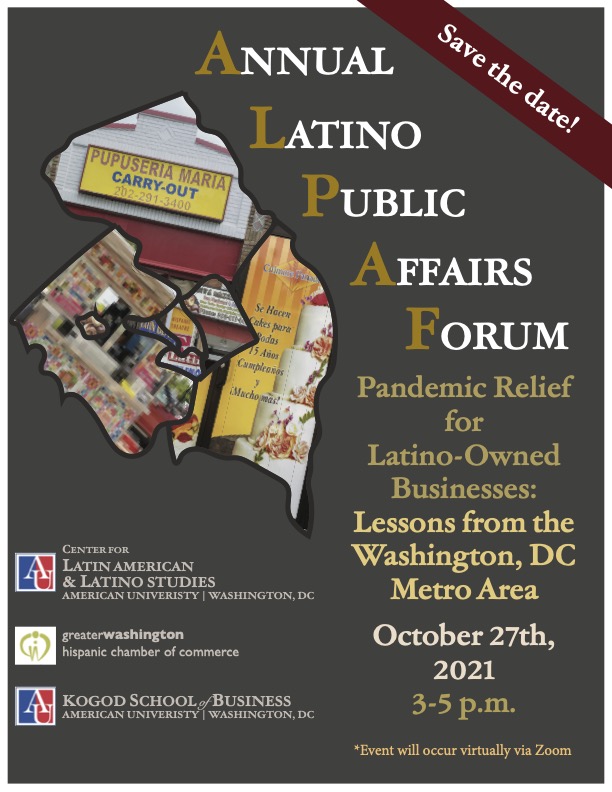 ALPAF 2021
Pandemic Relief for Latino-Owned Businesses: Lessons from the Washington, DC Metro Area
October 27, 3 PM
Drawing upon its latest report on Latin businesses and pandemic relief in the DC metro area, and in partnership with AU's Kogod School of Business and the Greater Washington Hispanic Chamber of Commerce, the Center will convene its Annual Latino Public Affairs Forum on October 27. Carried out virtually this year, the event will gather leading experts on the topic with an audience comprised of researchers, students, advocates, business owners, and policymakers, with the objective of highlighting what strategies work to deliver assistance to Latino businesses in moments of crisis and what reforms are needed in order to ensure their survival and dynamism moving forward. Read more about this year's Forum.