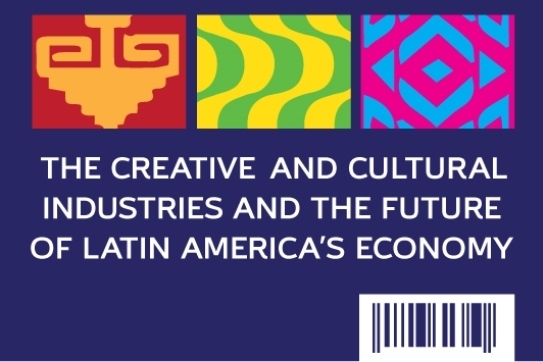 This project, initially a collaboration between the Inter-American Development Bank's Culture, Creativity, and Solidarity Affairs Division and Culture Center, and American University, seeks to illuminate the following question: What is the relevance of Latin America's creative and cultural industries to its overall economy? While the economic impact of the creative economy is increasing in Latin America, we still lack adequate metrics and indicators to understand the economic value of this sector, in particular, the diversity, productivity, consumption of, and growing investment in cultural goods and services. Nor do we understand how the creative sector relates to other important social and economic developments, including the urbanization of Latin American society and smart growth of cities, the emergence of new social media and the information economy, changing national identities, and multilateral frameworks incentivizing culture industries. Convening academics, practitioners and policy makers from both the U.S. and the region, an initial symposium, was held in November 2013, to address these questions and seek to articulate an agenda for next steps and best practices for researchers and decision-makers, going forward, with the goal of promoting Latin America's creative economy.
With the support of the IDB, a first symposium, entitled "The Creative and Cultural Industries and the Future of Latin America's Economy," was held in November of 2013. The symposium addressed key questions and data needs regarding Latin America's creative sector, with the goal of articulating an agenda for next steps and best practices for decision-makers seeking to promote the region's Latin America's creative economy. Participants from across academic, policy, and practitioner communities concerned with the creative industries, as well as from the private sector, took part in two panels. The first analyzed new data and metrics available for Latin America's creative industries, and the second connected data to broader trends within the region. This was the first of a series of events that aims to generate a framework for future research. A more detailed discussion of symposium outcomes and potential next steps is available in the resulting report.
A notable outcome of the initial project symposium was an invitation to collaborate with the Cultural Division of Broward County, Florida. As part of its Cultural and Economic Development Plan, Creative Broward 2020, the county is seeking to capitalize on its growing diversity and cultural assets to at once generate new economic benefits, greater connection among county residents, and a distinctive community identity. Over the previous decade, the county has seen a significant increase of Latino in-migration. And Broward asked CLALS to help the county envision how best to make its growing population of Latino artists and cultural producers a more vibrant part of its cultural and economic goals. To this end, in May 2014, a CLALS-led group of experts, including faculty from AU's Arts Management Program and an IDB colleague, were featured in a Creative and Cultural Industries Symposium, sponsored by Broward County's arts incubator, ArtServe. Given its strategic location in South Florida, the symposium was dedicated to identifying the potential importance of Latin America's creative economy for the economic and social development of the country.
In November 2015, the Broward Cultural Division announced that it was one of 21 local arts agencies nationwide to receive a National Endowment for the Arts (NEA) Art Works grant to partner with CLALS on the next phase of this work, which supported supported a second public forum in May 2016 dedicated to the same topic, and hosted by Broward County, together with the University of Florida and Broward College, in which researchers from CLALS and AU's Arts Management Program were again featured. CLALS continues to work with Broward's Cultural Division to assist the county with next steps in implementing its creative economy vision.