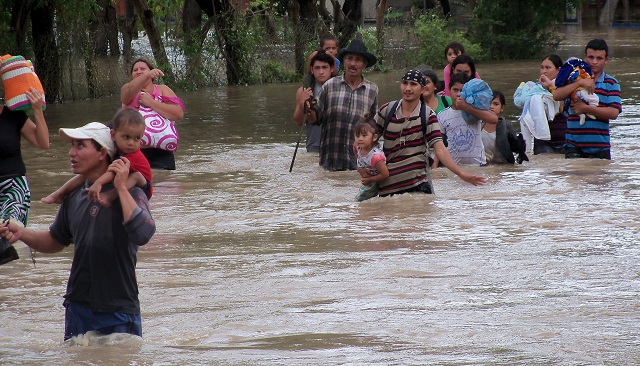 Report: Extending Temporary Protected Status for El Salvador: Country Conditions and U.S. Legal Requirements
December 2017
In March 2001, the U.S. government announced the designation of El Salvador for Temporary Protected Status (TPS). This designation was premised on the significant disruptions and damage caused by two earthquakes that had ravaged El Salvador in January and February 2001. TPS for El Salvador has been extended over the years, and the current period of designation is set to expire in early March 2018. In the current political moment, there is concern about whether this TPS designation will be extended once again. Recent reporting suggests that the Department of State has recommended to the Department of Homeland Security that TPS be terminated for El Salvador and other countries.
This report provides a background on TPS, and also undertakes a detailed examination of the justifications offered over the years for extending TPS for El Salvador. Each of these past extension decisions concluded, as required by the TPS statute, that El Salvador is not able to adequately handle the return of its nationals who are residing in the U.S. with TPS. Our analysis reveals that the U.S. government has premised these past extension decisions on six categories of factors: climate and environment; economy; infrastructure; public health; safety and security; and governance.
Drawing on ongoing research on country conditions in El Salvador carried out by American University and research institutions in the region, the report proceeds to assess this same broad range of country condition factors in present-day El Salvador. Specifically, our research has found that:
El Salvador remains extremely vulnerable to natural disasters. Since the July 2016 TPS extension, El Salvador has experienced three major earthquakes. Torrential rains have also ravaged the country throughout 2017, resulting in deaths, flooding, property damage, and evacuations. In late October 2017, Tropical Storm Selma hit El Salvador, resulting in mass mudslides, overflowing rivers, and debris on roads.
Despite modest growth in 2016 and 2017, the stagnant rate of economic expansion has made El Salvador the slowest growing economy in Central America. Progress remains hindered by low investment, security concerns, high emigration, weak competitiveness, and political polarization. Projected growth remains insufficient to generate employment, reduce poverty, and stabilize the ongoing fiscal crisis and mounting public deficit. El Salvador also remains heavily dependent on remittance income for its economic stability.
El Salvador continues to struggle with significant infrastructure and public health challenges, including a severe shortage of housing, higher-than-average levels of water and food insecurity, and limited capacity in the health sector.
Despite a significant decline in its national homicide rate, El Salvador will likely retain its ignoble distinction as the most violent country in the Western Hemisphere in 2017, with a homicide rate six times that considered epidemic by the United Nations. As Salvadorans seek safety from rampant gang activity, the number of forcibly displaced persons has grown exponentially. With 220,000 newly displaced persons in 2016 alone, El Salvador now ranks second in the world in terms of new displacements relative to population size.
Widespread corruption and weak rule of law continue to contribute to high levels of impunity and government abuse. Complaints and arrests continue to far outpace convictions, driving the country's conviction rate down to less than 5 percent. In 2016, El Salvador's ranking fell 23 places in Transparency International's Corruption Perception Index to 95 out of 176 countries ranked.
These findings support the conclusion that TPS for El Salvador should be extended. Consideration of this country condition evidence is compelled by an analysis of prior TPS extension decisions.
Funding for this report was provided by the Central America and Mexico Migration Alliance (CAMMINA).