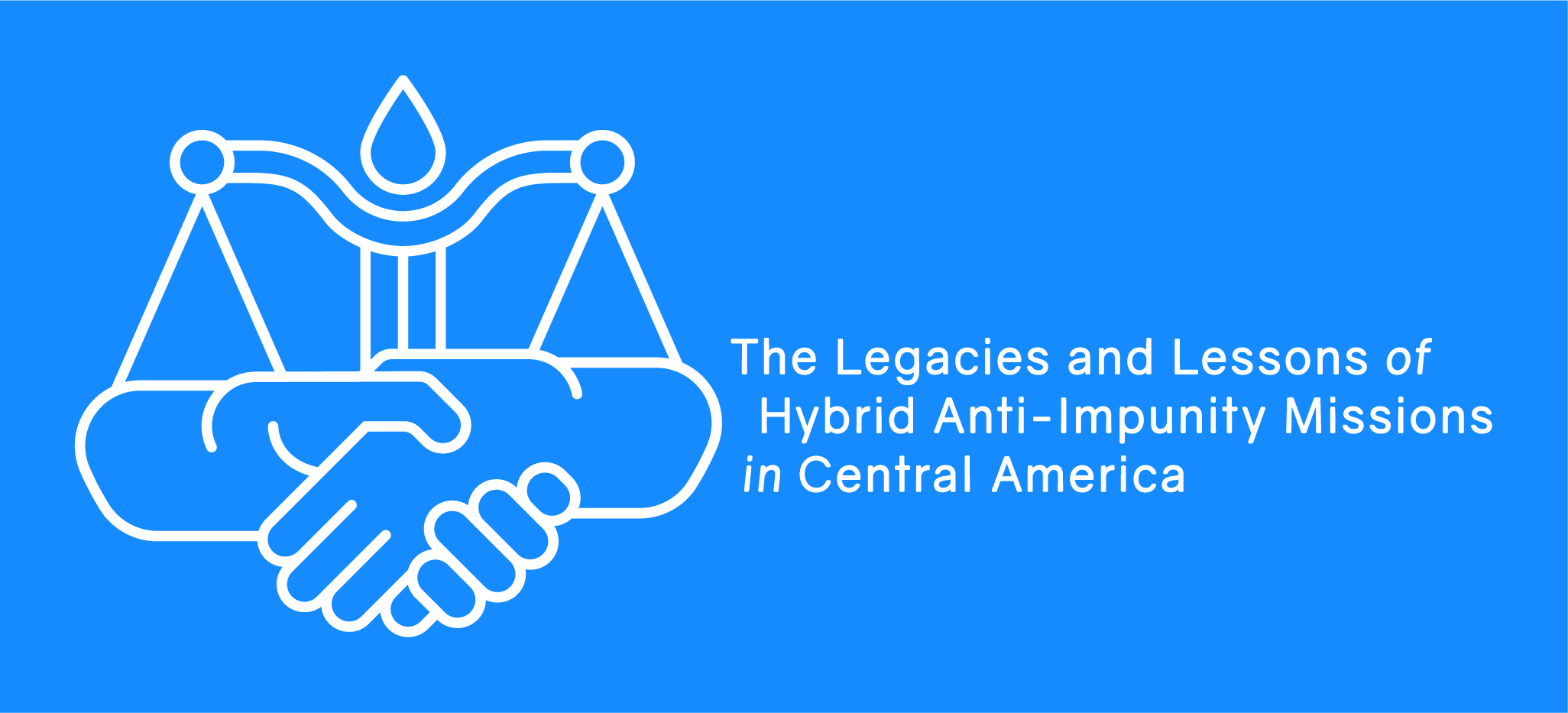 Two experiments of hybrid international-national missions against impunity and corruption in Central America, the International Commission against Impunity in Guatemala (CICIG) and Mission to Support the Fight against Corruption in Honduras (MACCIH), have generated positive attention in the effort to curb impunity for massive corruption that preserves unequal societies and undermines democratic governance. But their very success has generated a backlash that threatens the potential of this model here and elsewhere. Building upon previous CLALS projects investigating activities and potential impacts of anti-impunity missions in Honduras and El Salvador, this project seeks to address critical knowledge gaps regarding CICIG and MACCIH, as well as what their respective legacies will be for future anti-corruption efforts in the region.
While both CICIG and MACCIH have garnered headlines regionally and globally, there has been a lack of independent analysis of their work in recent years. This project will address the gap by producing reports on both missions, in English and Spanish, that will examine their overall work, impact, and lessons for future hybrid anti-corruption missions. In addition, the project will produce a detailed analysis of Illegal Clandestine Security Apparatuses (CIACS) and CICIG's work to understand and dismantle their influence in Guatemalan politics and society.
With support from the Ford Foundation, Open Society Foundations, and the Seattle International Foundation, this project is led by SIS Associate Professor Charles Call as principal investigator.
El legado de la CICIG: Camino recorrido y alternativas para continuar la lucha contra la corrupción y la impunidad en Guatemala
January 9, 2020 | Guatemala City, Guatemala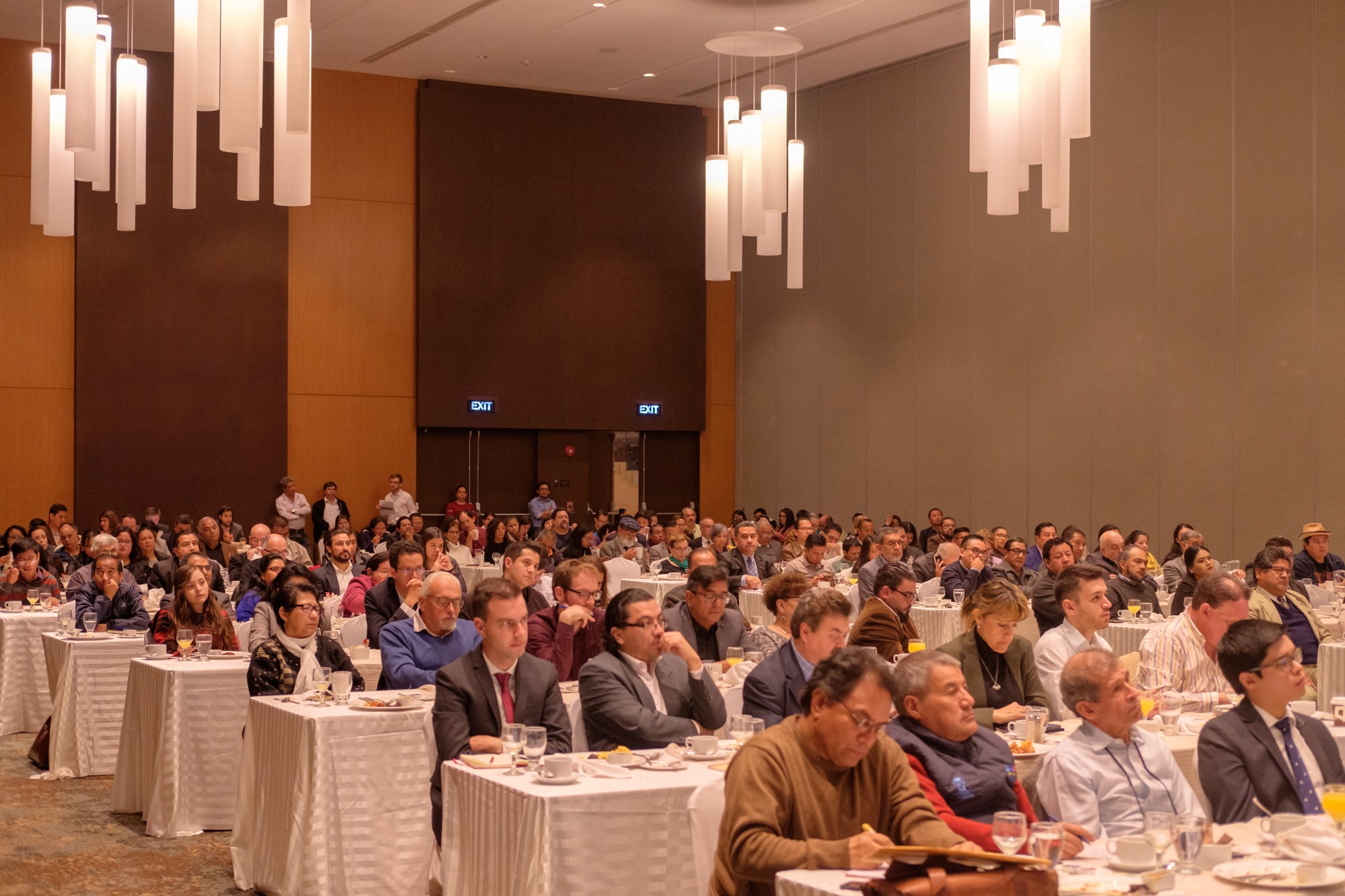 The Center launched a report on the legacy of International Commission Against Impunity in Guatemala (CICIG) beofre an audience of 200 at a public event co-hosted by the Instituto Centroamericano de Estudios Fiscales (ICEFI). The report, authored by SIS Professor Charles Call and doctoral candidate Jeffrey Hallock, analyzes the work of CICIG and the lessons that scholars and practitioners can take from it, enriching public debate of the Commission in a highly polarized context. After Professor Call presented the report's findings, a distiniguished panel discussed the role of CICIG and further steps to address corruption and impunity in Guatemala: Claudia Samayoa of the Unidad de Defensoras y Denfensores de los Derechos Humanos en Guatemala, Doctor Ricardo Sáenz de Tejada, and Judge Haroldo Vásquez, President of the Asociación Guatemalteca de Jueces por la Integridad.
Victims of their own Success? The Lessons of Anti-Impunity Missions in Central America
July 28, 2020 | Event recording

In collaboration with the Inter-American Dialogue, CLALS presented a panel discussion on the International Commission against Impunity in Guatemala (CICIG), the Mission to Support the Fight against Corruption and Impunity in Honduras (MACCIH), and the incipient International Commission against Impunity in El Salvador (CICIES). The panel included Charles Call, SIS Associate Professor; Martha Doggett, former Director of the Americas Division of the UN Department of Political Affairs; Juan Gonzalez, Senior Fellow at the Penn Biden Center for Diplomacy and Global Engagement; and Claudia Escobar, Centennial Fellow at Georgetown University. Learn more about the event.