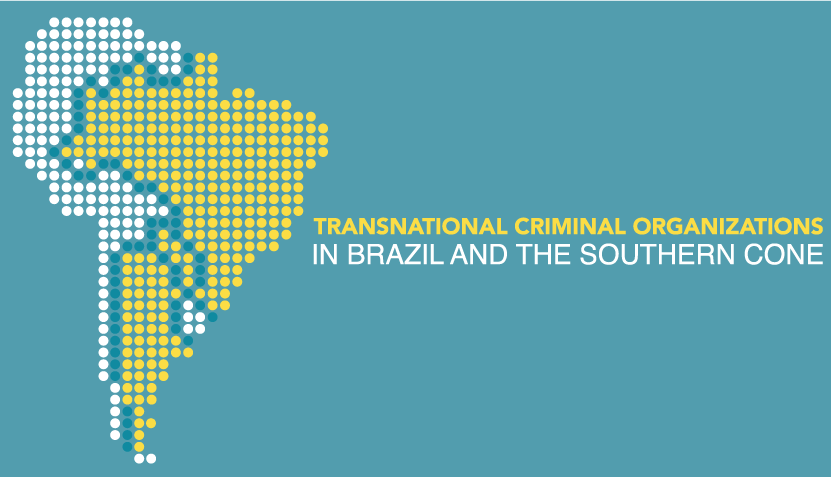 In recent years economic and political changes in Brazil and Latin America's Southern Cone have provided opportunities for transnational criminal organizations (TCOs) to strengthen their presence in the region. In some cases, this has included the cooptation of political systems and state institutions, where criminal groups have built alliances with political actors to facilitate the production and movement of illicit goods and to promote the interests of a reconfigured elite. This corruption threatens to undermine the region's young democracies, which are only now entering their second generation of electoral politics. The expanding presence of TCOs in Brazil and the Southern Cone also negatively impacts the effective functioning of regional economies. Illicit businesses that sell counterfeit items, launder money, or participate in racketeering unfairly compete in the market, putting legal enterprises at a disadvantage.
With a grant awarded from the U.S. Department of State, CLALS has undertaken a two-year project with the goal of providing a detailed snapshot of the extent and operation of transnational criminal organizations in Brazil, Argentina, and Paraguay.
Each country has its own criminal dynamic, ranging from the dominance of prison gangs in Brazil, and the operation of criminal clans in Argentina, to well-developed political-criminal networks in Paraguay. This project seeks to map the independent and collaborative activities of TCOs active in these three countries and the Tri-Border Area, as well as current interdiction efforts, in order to improve understanding of criminal dynamics in the region and beyond. For each country, this includes attention to the origins of the major criminal organizations, their evolution, and an assessment of their relative staying power.
Organized crime in the Southern Cone is today as much a top-down as it is a bottom-up enterprise. This project investigates the scope and scale of TCO operations, the range of criminal activities engaged in by TCOs, types of trafficked goods, trafficking routes and transit points, money laundering processes, and the extent of involvement of corrupt officials. This includes attention to how the region's criminal groups might be moving beyond the drug trade. In so doing, this project promises to generate new insights and recommendations on the impact of TCOs upon regional politics, security and economies, and to inform decision-making regarding the allocation of law enforcement resources, intervention strategies, and anticipation of future threats.
As part of this project, together with InSight Crime, and the Center for the Study of Transnational Organized Crime (CeCOT) at the Universidad Nacional de La Plata, CLALS convened more than a dozen scholars and journalists on March 4-5, 2020, in La Plata, Argentina to discuss the growth of transnational criminal organizations in Brazil and the Southern Cone. The workshop was followed by a public event at the Universidad del Salvador in Buenos Aires, attended by more than 200 people, examining the rise of the Primeiro Comando da Capital (First Capital Command or PCC) criminal organization beyond its origins in Brazil, and its impact on neighboring countries.
This project has also produced a comprehensive report on the PCC, which analyzes the forces facilitating its rise and expansion, describes the origins of its unique model of organization, and its ability to regulate criminal markets in the areas it controls. The report also examines some constraints upon the PCC's further spread, including increased law enforcement, the rise of rival organizations, and the organizational challenges of expansion.
This project is a collaboration between CLALS and InSight Crime, a non-profit journalism and investigative organization hosted by CLALS and with an office in Medellín, Colombia, that specializes in organized crime in Latin America and the Caribbean. This initiative is led by CLALS Director Eric Hershberg, InSight Crime Co-Director Steven Dudley, and AU School of International Service Associate Professor Matthew Taylor.