Error in element (see logs)

The Milton and Sonia Greenberg Scholarship of Teaching and Learning Award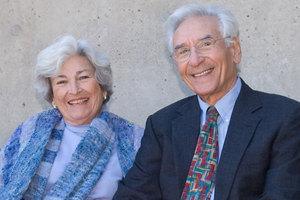 The Milton and Sonia Greenberg Scholarship of Teaching and Learning Award recognizes faculty who have made a significant contribution to research-based analyses of teaching practices or of curricular design. The Scholarship of Teaching and Learning is a movement in post-secondary education that promotes systematic analysis of the practice of teaching along with application of research-based approaches to instruction and curricular design.
We are currently accepting nominations for the 2018-2019 Scholarship of Teaching and Learning Award.
Any faculty member teaching during the current academic year is eligible for nomination. Self-nominations are welcome. Both individual faculty members and teams of faculty members may be nominated.
The winning faculty member (or faculty team) will receive an award of $3,000 in the form of a stipend. The winner will be invited to present his or her work at a CTRL event.
Nominations may be made by any member of the AU faculty. The selection panel will be composed of the Senior Vice Provost and Dean of Academic Affairs (or designee), the Executive Director of CTRL, and a previous winner of the award.
Nominations open: January 1, 2019
Final date to submit nominations: March 31, 2019
Announcement of winner: April 2019
Accessibility
CTRL is committed to providing services to all faculty and staff regardless of disability and we will coordinate ways to bring services to an accessible location. Request an accessible meeting (x2117).