Student Life
5 Study Tips to Get You Through Finals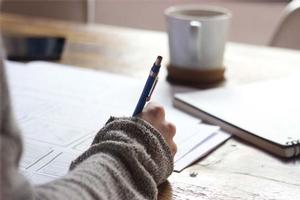 Preparing for final exams? The Library has a plethora of resources available to help students during this busy season. Whether its writing papers, research assistance, or technology services the Library's got you covered.
Visit our Research Assistance Desk on the first level. Here you can receive help with finding the best sources for projects and papers as well as overall research strategies. Need more one-on-one assistance developing your research topic? Make an appointment with a librarian in your discipline for more personalized help.
Our Academic Support and Access Center offers free tutoring in various subject areas such as economics, mathematics, and chemistry as well as assistance with writing papers. Schedule your appointment with one of our tutors today.
Need a private space to work on a group project or to have a study group? Reserve a collaborative study room.
Our Technology Support Desk offers professional help with technical issues from internet connectivity to virus removal. Stop by Mon-Fri: 10am-6pm or email helpdesk@american.edu for assistance. Need to print out a research paper or notes? Try stopping by the Library's lower level to use one of our high volume printers. Details on printing services are available online.
Lastly, stop by the Café on the lower level for a quick study break! You can also find more resources for all of your studying needs on our website.