Main Office (Anderson Hall): Mon-Fri: 9 AM-5 PM; Sat-Sun: Closed;
Before You Arrive Fall 2018 Move-In
Plan ahead for your move-in during summer. We'll email you starting in early August, but you can get started by thinking about these topics.
Important Dates
Monday, 8/13: Packages begin being accepted to your mailing address
Friday, 8/17: Early arrivals, international students, and residents from DC, VA, MD, WV, DE, NJ, and PA move in between 12 p.m. and 5 p.m.
Saturday, 8/18: First year residents from all other locations move in between 8 a.m. and 5 p.m.
Wednesday, 8/22: Residence halls open for returning students at 9 a.m.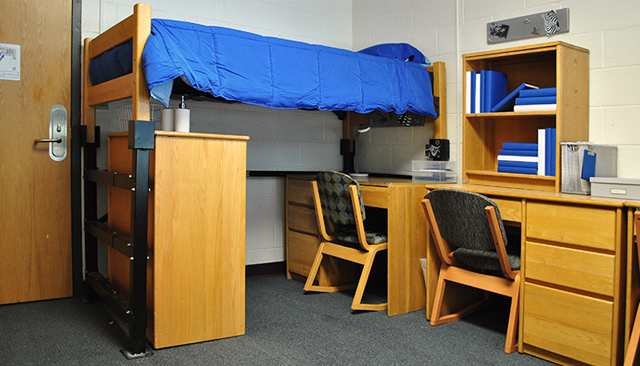 Your living experience should be personal. Explore products and services, such as bed lofts, MicroFridges, and personal property insurance.