Main Office (Anderson Hall): Mon-Fri: 9 AM-5 PM; Sat-Sun: Closed;
Before You Arrive Fall Move-In
Fall 2018 move-in: First year students in DC, VA, MD, WV, DE, NJ, and PA move in on Friday, August 17, 2018. All other first-year students move in on Saturday, August 18. Time slots will be emailed on June 15. Returning students move in starting Wednesday, August 22. Other information will be confirmed in July.
Plan ahead for your move-in during summer. We'll email you starting in early August, but you can get started by thinking about these topics.
Important Dates
Monday, 8/14: Packages begin being accepted to your mailing address
Saturday, 8/19: Residence halls open for new students at 9 a.m.
Wednesday, 8/23: Residence halls open for returning students at 9 a.m.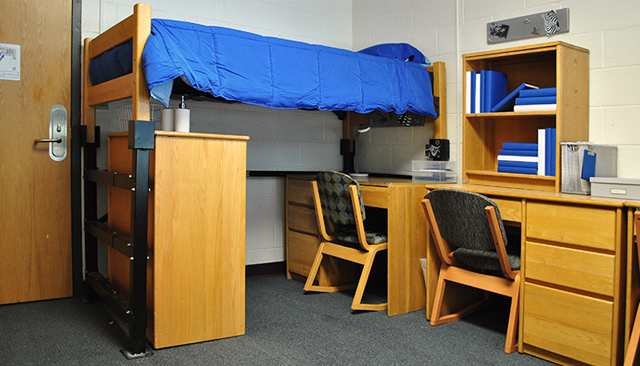 Your living experience should be personal. Explore products and services, such as bed lofts, MicroFridges, and personal property insurance.