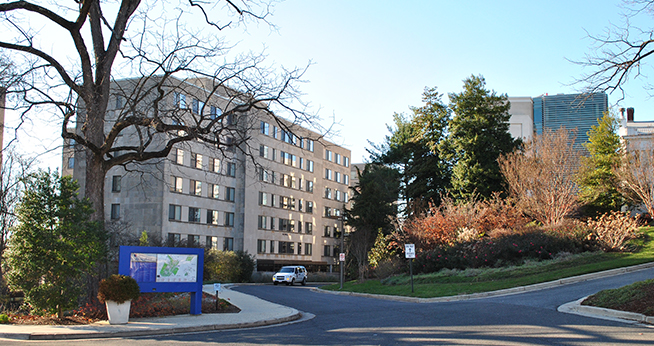 McDowell Hall was built in 1962 and named for Bishop William Fraser McDowell, a prominent member of the Methodist church and who served as the official Bishop of Washington D.C. He was also a Trustee of American University (1916-1937) and contributed significantly to the campus community.
McDowell Hall is home to Sophomore students and students who belong to Residential Community Clusters, student-initiated housing experiences that are offered apartment style experiences along the far wings of McDowell's 3rd-6th floors. RCCs live in apartment style suites with a shared bathroom, a common area and kitchen.
Students of McDowell Hall have access to many different types of community spaces. These spaces include the McDowell Formal Lounge, a 1st floor study area, a computing lab and access to the Cassell Hall Fitness Center across the drive.The building is home of seven Resident Assistants and a member of the Housing & Dining Programs Faculty in Residence Program.
McDowell Hall underwent a full renovation in time for its 50th Anniversary held in September of 2012.
Get involved: Interested in making a difference for the community you belong to? Like programming and event planning? Are you an activist at heart and want to get involved in being an advocate for people you serve? Email aurha.info@gmail.com for more information on joining McDowell Hall Council.