Contact:
Brad G. Knight
Director, AU Core
AU Core
4400 Massachusetts Avenue NW
Washington
,
DC
20016-8145
United States
Complex Problems Seminars
Complex Problems Seminars, taken in the fall or spring of your first year at American University, use real-world problems or enduring questions to cultivate your intellectual flexibility for future work at the university and beyond. Each of these small, 3-credit seminars is taught by a leading, full-time professor at AU and offers opportunities to consider a variety of perspectives and practice scholarly methods of inquiry. The seminars include unique co-curricular experiences, sending you off campus or bringing area experts to the classroom to foster connections among ideas and experiences. In each seminar, a Program Leader (a sophomore, junior, or senior student) partners with your instructor to provide academic and social support, and to encourage classroom, community, and campus engagement.
Browse the catalog of seminar descriptions published on Edspace before registering for Complex Problems. The detailed descriptions allow you to find an available seminar that sparks your curiosity, speaks to your passions, or challenges you to consider new ideas.
Use the search box to automatically filter seminars by key word or semester offered.
Current and Future Seminars

| Seminar Title | Faculty | Description | Link | Offered |
| --- | --- | --- | --- | --- |
| #BroadwaySoDiverse | Blustein, Nathan  | Many scholars have regarded the 21st century to be watershed era for inclusiveness on Broadway. This course examines a chronology of such representation on "The Great White Way," including titles from... | Read Full Description  | Spring 2021 |
| A Problem Like Maria | Garrett, Caimeen  | This course examines why nannies are trusted with our dearest possession, our children, yet are viewed with ambivalence and why there has been such little curiosity, in terms of biography... | Read Full Description  | Fall 2021 |
| Act Like a Man | Kippola, Karl  | This course examines the search for and performance of ideal models of American manhood on theatrical, political, and social stages. Through investigating gender theory and masculinity studies, readin... | Read Full Description  | |
| Antisemitism: Enduring Hatred | Nadell, Pamela  | Hatred of the Jewish people and Judaism appeared in antiquity and continues to this very day.  The phenomenon puzzles scholars, pundits, politicians, Jews, and people around the world.... | Read Full Description  | Fall 2021 |
| Arab-Feminist-Muslim-Queer Resistance | Young, Gay  | The course asks & and attempts to answer & the question: How is critical understanding of Arab/Muslim social experiences changed when we put ideas about gender and sexuality at the forefront of the a... | Read Full Description  | |
| Are We All Zombies? | Sha, Richard  | In an episode of The Walking Dead, a zombie has its brain scanned.  The scan reveals that the brain stem, an important, but primitive basis of consciousness, is very much alive.  In this view, zombies… | Read Full Description  | Fall 2021 |
| Art, Activism, and Social Change | McDonic, Susan  | This course covers a range of topics, disciplines, theoretical frameworks, and case studies that question how people create visual art objects that have political and social effects, ... | Read Full Description  | Fall 2021 |
| Asia's Conflict "Flashpoints" | Calabrese, John  | Why do interstate conflicts occur? What causes them to become intractable or to escalate in intensity such that they threaten regional or international security? To what extent could, or should the.... | Read Full Description  | Spring 2021 |
| Assessing Textbooks for Truth | Trembath, Sarah  | In high school, American history and social studies students may or may not be learning the truth about the world in which they live. Through the study of textbook evolution, the study of textbook criticism, the close reading of curricular materials,... | Read Full Description  | |
| Asteroid Apocalypse | Grocholski, Aaron  | Asteroids, meteors, and comets that orbit near the Earth (collectively referred to as Near-Earth Objects, or NEOs) pose an existential threat to all of humanity. Mitigating the danger posed by NEOs is… | Read Full Description  | |
| Becoming Sentient Scholars | Keller, Craig  | The rich intricacies of modern life have supersaturated our senses in a manner that has set our authentic selves afloat while obfuscating the bases for rational thought and civic discourse. While this obstacle has been generated by the senses, it ironically... | Read Full Description  | |
| Being Indigenous | Calis, Irene  | Indigenous peoples persist in spite of concerted efforts to exterminate them across many centuries to the present day. What does it mean to be an indigenous person in a society that is built on your… | Read Full Description  | Fall 2021 |
| Big Data, Bias, and Justice for All | Ressler, Richard  | How do you identify, analyze, critique and respond to biased outcomes from the Big Data systems in your life and the lives of others? Big data algorithms have a dark side – instead of eliminating the effects of human bias, naive algorithms, empowered by Big Data, can perpetuate... | Read Full Description  | Spring 2021 |
| Black is Beautiful | Leonard, Keith  | When 1960s civil rights activists chanted "black is beautiful," they were placing the beauty of black people and black culture at the center of their pursuit of justice. Why would they do such a thing? In this course... | Read Full Description  | Fall 2021 |
| Borders, Migration & Globalization | Castaneda, Ernesto  | Borders, migration, and globalization are terms invoked by the media and in everyday conversations; but it is important to dig deeply to understand what these terms mean. This course studies policies ... | Read Full Description  | |
| Branding Nations and Cultures | | Branding Nations and Cultures will advance the goals of the Complex Problems program by using communications theory and practical application texts & learning tools to ,unpackŠ concepts of national narratives in global diplomacy... | Read Full Description  | |
| Capital Sustainability | Heckel, Heather  | Washington, DC is in a unique position to be a role model as a modern sustainable national capital. In this course, we will ask what a sustainable DC could look like and how to pursue those visions. Our topics will include... | Read Full Description  | |
| The Immigrant Experience in the U.S. | Enchautegui-de-Jesus, Noemi  | One of the challenges to advancing the debate over immigration in the U.S. is the tension between those who are apprehensive and those who are optimistic about the impact of newcomers on the receiving... | Read Full Description  | Fall 2021 |
| China's 21st Century Silk Road | Nakshbendi, Ghiyath  | How will the revival of the Silk Road via the One Belt One Road (OBOR) initiative increase the connectivity between nations and facilitate trade to the benefit of all parties when each country has the... | Read Full Description  | Spring 2021, Fall 2021 |
| Cities: Destroyed & Reinvented | Demshuk, Andrew  | The turmoil and traumas of modernity have transformed urban spaces into architectural and commemorative battlegrounds. This seminar introduces theories of memory and nationalism alongside controversie... | Read Full Description  | Fall 2021 |
| Clothing and Conformity | Raham, Meghan  | From school uniforms to sagged pants to zoot suits to leggings and burka bans, this course explores the central question of to what degree any group or individual should dictate (either by policy or a… | Read Full Description  | Fall 2021 |
| Coming to Terms with Past Violence | Werth, Brenda  | Embedded in the fabric of every national narrative is the attempt to understand past violence. Words like reconciliation, reckoning, justice, impunity, accountability, and forgiveness all have distinct... | Read Full Description  | Fall 2021 |
| Competitive Advantage in Business | Elms, Heather  | This course provides students with an opportunity to develop their existing critical thinking skills through a specific focus on the concept and empirical phenomenon of competitive advantage in busine... | Read Full Description  | Fal 2021 |
| Confronting Climate Change | MacAvoy, Stephen  | The issue of climate change is a dividing topic in America, and the demand for action regarding climate is a hotly debated topic in political, economic, and social discussions. However, the effects of... | Read Full Description  | Spring 2021, Fall 2021 |
| Constructions of Self and Other | Charlton, Zoe  | Establishing one's identitie(s) is both real and invented. How one reads other's projected identitie(s) in a multi-platform culture is complicated, not only by how people adorn themselves, but by our ... | Read Full Description  | Spring 2021, Fall 2021 |
| Contemporary World Cinema | Middents, Jeffrey  | When the villain Elektra King tells James Bond "I could have given you the world," he replies coyly, "The world is not enough." But what does "the world" mean anyway? Is, as Bond might imply, the worl... | Read Full Description  | Fall 2021 |
| Creating Social Entrepreneurs | Gilbert, Brett  | This Complex Problems course will introduce students to the complex problem: How we can create and support social entrepreneurs? Social entrepreneurs are individuals who create businesses to address s... | Read Full Description  | Spring 2021 |
| Cultures of Corruption | Bates, Shawn  | Political and social leaders accuse each other of it, and are accused by a media that itself is then condemned for it. It is tweeted, re-tweeted, articles are written, journals published, and blogs de... | Read Full Description  | Fall 2021 |
| Death Penalty Perspectives | Fabrikant, Jason  | The U.S. death penalty is primarily applied to murderers for heinous crimes, while at the same time there is evidence of the execution of innocents, as well as unequal punishments such as Life Without... | Read Full Description  | Fall 2021 |
| Defining American | Cohn, Betsy  | This course examines the question: What does it mean to be an American? We ask questions about race and ethnicity, as well as about ideology and beliefs. While we explore our own identities - whether ... | Read Full Description  | |
| Depicting the Divine | Allen, Joanne  | When a New York resident sued the Metropolitan Museum in 2015 for displaying allegedly 'racist' paintings of a blond-haired, blue-eyed Jesus, it was simply the latest iteration of an enduring philosop... | Read Full Description  | Fall 2021 |
| Design Thinking for Innovation | Bellows, Bill  | This course helps students understand and apply a powerful new approach to solving complex problems through human-centered thinking. Design thinking is a problem-solving framework that is transformin... | Read Full Description  | Fall 2021 |
| Desire. What's love got to do with it? | Schaeff, Cathy  | In this course we will investigate the idea of sexual desire and why it occurs. We will begin with the idea that desire is an evolutionary strategy that promotes successful reproduction and see how that lines up with what we learn about the patterns of modern human sexuality... | Read Full Description  | Spring 2021, Fall 2021 |
| Displaced Lives Around Washinton DC | Pike, David  | This course approaches cities and transnational migration in the context of the history and culture of the Washington DC region and its immigrant communities. The first weeks introduce DC; questions... | Read Full Description  | Fall 2021 |
| DNA in the Digital Age | Axe, Jennifer  | Sequencing the entire human genome has advanced from a 13 year, multi-institutional project, completed in 2001, to a simple automated procedure taking less than 24 hours to complete. Over the past 15... | Read Full Description  | Fall 2021 |
| Do Better At Doing Good | Choutka, Amanda  | This course examines the conversation on poverty in Washington, DC through scholarship, research, and community-based service-learning with an afterschool program. Horton's Kids is a local nonprofit t... | Read Full Description  | Spring 2021, Fall 2021 |
| Dying, Death, & the Afterlife | Oliver, Martyn  | Few ideas have stirred the human imagination as has the question of the end of life. This course examines visions of the process of dying and accounts of a possible second life from Judaism to Hinduis... | Read Full Description  | |
| Economic Globalization: Pros & Cons | Porzecanski, Arturo  | Economic globalization refers to the increasing integration of national economies across the world through intensified cross-border movement of goods, services, technology and capital. Some view it wi... | Read Full Description  | |
| Education: Problem or Solution | Kravetz, Katherine  | While there is agreement that education is key to individual and community well-being, much controversy exists over education's goals and how to achieve them. Issues include identifying education chal... | Read Full Description  | Fall 2020 |
| Electric! Music since Edison | Snider, Nancy  | From early amorphous blobs of computer generated sounds, to the pulsating beats of contemporary hip hop, we are experiencing electronic music in both conscious and unconscious ways. This course will e... | Read Full Description  | Spring 2021, Fall 2021 |
| Empathy in a Digital Age | Bernstein, Arielle  | This course will consider how our attitudes about our ability to connect with and empathize with one another have been shaped by new technologies, especially social media. Over the course of the semes... | Read Full Description  | Spring 2021 |
| Epic Love, Lust, and Loss | Pathak, Shubha  | Most human beings want and seek romantic love, but is it worth the risks of heartache if love is uncertain, stigma if society disapproves, and heartbreak when love is lost? For answers to this question.. | Read Full Description  | Fall 2021 |
| Ethical and Political Dimensions of Climate Change | Eisenstadt, Todd  | With an overwhelming scientific consensus favoring the prevalence of theories that accelerating changes in the earth's climate exist and are due to anthropogenic causes, the problem of conveying the n... | Read Full Description  | Fall 2021 |
| Ethics, Morals, and Criminal Law | Engert, Michelle  | Inherent within criminal law and justice is the power to make discretionary decisions that greatly impact the accused, victims, and society. This course exposes students to historical and contempor... | Read Full Description  | |
| Exoplanets in Fact and Fiction | Harry, Gregory  | This course will look at the amazing discovery of planets around stars other than the sun. This wondrous adventure is happening right now and showing us much more about our place in the universe. We... | Read Full Description  | Fall 2020 |
| Fight Club: US War & Peace | Susca, Margot  | This course provides an overview of the history and modern issues of peace and war with an emphasis on the institutions in Washington, D.C. (ie. Pentagon, Carnegie Endowment for International Peace, A... | Read Full Description  | Fall 2020 |
| Food Justice Matters | Davis, Celeste  | This course explores food justice issues in the twenty-first century. Students think critically about topics such as whether food marketing to children should be restricted, whether agricultural subsi... | Read Full Description  | Fall 2020 |
| Food Water Energy Nexus | Fox, Doug  | Food, energy, and water resources are interconnected, so addressing one resource will cause scarcities in others. This complex problem requires innovative, cooperative, and interdisciplinary solutions... | Read Full Description  | Fall 2020 |
| Frenemies: Humans and Animals | Fettig, Lydia  | The nature of the human-animal relationship is complex, pervasive, and paradoxical.  Over the course of human history, we have domesticated, exploited, and protected species — we love dogs, eat pigs, … | Read Full Description  | Fall 2021 |
| Future of Technology Policy | Quirk, James  | From the politics of social media and autonomous vehicles to asteroid mining, gene-editing, environmental issues, and innovations and implications we can't yet imagine - the future of technology polic... | Read Full Description  | Spring 2021 |
| Futures: What will be in 2040? | Carmel, Erran  | Universities teach about the past and the present in depth, but what about the future? This course develops an anticipatory future consciousness and equips students with practical methods and first-ha... | Read Full Description  | Spring 2021, Fall 2021 |
| Genetics in Sci Fi and Modern Society | Tiso, Mauro  | What is the relationship between science fiction and in genomics in reality? How could recent innovations in genetic engineering alter our modern society over the coming few years? Many science fiction novels and movies have used aspects of genetics as plot devices, including cloning... | Read Full Description  | Fall 2021 |
| Global Hip-Hop & Resistance | Dibinga, Omekongo  | This course will explore one enduring question: Why and how has hip-hop become equally a tool for revolution and capitalist expansion across the world? As hip-hop has attained the interest of corpor... | Read Full Description  | Fall 2021 |
| Happiness | Levine, Alan  | Everyone wants to be happy, but what exactly is happiness and how is it attained? In our relativistic age, many people think that happiness is purely subjective and entirely relative to each individua... | Read Full Description  | |
| Happiness: Pursuit of the Good Life | Kelley, Robert  | Happiness is considered by many to be the ultimate goal in life; indeed, virtually everyone wants to be happy. The American Colonies' Declaration of Independence takes it as a self-evident truth that... | Read Full Description  | |
| Harsh Justice & Extreme Punishments | Johnson, Robert  | The United States leads the Western world in the use of harsh punishments: life sentences, death sentences, and extended solitary confinement. Each of these punishments is a type of death penalty: lif... | Read Full Description  | Fall 2021 |
| How Are Latinx Changing US | Vidal-Ortiz, Salvador  | This class adopts a less Western-centric way of framing knowledge by focusing on a U.S. ethno-racial minority group within the U.S. Latinxs are shifting the economic, political, cultural, and social l... | Read Full Description  | |
| How to Create Better Worlds | McDonic, Susan  | | Read Full Description  | |
| How to Sustain an Ocean World | Kim, Kiho  | The ocean gave rise to life on earth, holds much of its biological diversity, and to this day, sustains it. However, for much of human history, the ocean has been thought of as vast, unmanageable, and... | Read Full Description  | |
| Identity and Intergroup Conflict | Gur, Gul  | This course explores the dynamic and complex relationship between identity and post-modern intra-state and international conflict with the emphasis on the role of different forms of identities both in the emergence of conflicts... | Read Full Description  | Fall 2020 |
| iGen Reboot | Domjan, Krisztina  | The iGen: the most diverse and transformational generation in U.S. history who have literally had the world at their fingertips since birth, reportedly have been experiencing multiple crises. Recently… | Read Full Description  | |
| Imagining Europe | Beers, Laura  | This course examines the emergence, expansion, and erosion of support for the European Union over the course of the twentieth century, and asks: What's next for Europe? Topics for investigation will ... | Read Full Description  | Fall 2021 |
| Imagining the Future | Kakoudaki, Despina  | How do we imagine the political structures, landscapes, challenges, and bodies of the future? This interdisciplinary course traces the visual, literary, and political implications of the way the futur... | Read Full Description  | |
| Imagining the Other | Morosini, Mirjana  | Grounded in a thorough examination of the various theories of society, such as social Darwinism, and designed around a comparative and multidisciplinary set of scholarly works, literary writings, and ... | Read Full Description  | Spring 2021 |
| Immigrant America | Dondero, Molly  | The United States is often referred to as a nation of immigrants. As in centuries past, immigration continues to transform U.S. society. Today, the foreign-born population in the U.S. is the biggest i... | Read Full Description  | |
| Incivility | Weis, Lauren  | In our society, divided by inequality and ideology, many demand civil discourse to solve the problem of incivility. This course challenges our assumptions about incivility and "civil discourse." Cour... | Read Full Description  | |
| Inequality in the U.S. | Suhay, Liz  | Topics & readings. This interdisciplinary course focuses on economic inequality in the United States and its relationship to social and political inequality. Readings will be drawn primarily from the ... | Read Full Description  | |
| Information Overload | Ewing, Laura  | We are bombarded by information constantly, some of which we seek and some of which we seek to avoid. In order to live full and healthy lives, we need and search for information about our work, classe... | Read Full Description  | |
| International Crisis Management | Whitman, Dan  | While nation states and regional political groupings complete and sometimes clash, no one seeks conflict per se. Common objectives, however, often imply different approaches toward an endpoint of pea... | Read Full Description  | |
| International Intervention | Cromwell, Alex  | This course will examine military, humanitarian, and post-conflict peacebuilding interventions to explore how the international community has worked to support victims of mass violence, injustice, bru... | Read Full Description  | |
| International Law: Fact or Fiction? | Maisch, Christian  | This course will consider crucial questions about the potential extension of the rule of law, which has brought a degree of peace to many domestic societies, to the global arena to make the international system more stable. Through lectures, guest speakers, and site visits.. | Read Full Description  | |
| Inventing Queer Lives | Friedman, Dustin  | This course examines how dominant understandings of LGBT identity came into being in the Western world at the turn of the twentieth century and alternative paradigms for sexual and gender difference t... | Read Full Description  | |
| Is Global Citizenship a Dream | Groen, Bram  | With the recent rise of populism across the Western world, this course will help students with international aspirations to critically examine the emerging issues related to "being a global person." C... | Read Full Description  | |
| Jerusalem: Myth, History, Modernity | Brenner, Michael  | Central for the three Abrahamic traditions, Jerusalem has been a locus of worship and dispute for over two-thousand years. The course proceeds thematically, beginning with the role of Jerusalem in the... | Read Full Description  | Fall 2021 |
| Judging Atrocity | Schneider, Daniel  | Our practices of holding one another responsible for wrongdoing depend on the attribution of moral agency, and the view that, as human beings, we are not simply causes in the world, but authors of our... | Read Full Description  | |
| Juvenile Injustice | Griggs, Claire  | Juvenile delinquency poses difficult and interesting problems for youth policy and criminal justice policy. This course looks at the misconduct of youths that brings them within the jurisdiction of th... | Read Full Description  | |
| Korean Wave: Local to Global | | K-pop and K-drama have become more popular these days. For example, BTS, a seven-boy K-pop group, has become the biggest K-pop icon (75 million views for their new song) with their Army, a globally networked... | Read Full Description  | |
| Legally Speaking | Mass, Michael  | Although it might seem that the law provides rules for personal and business conduct that are definitive and clear, in reality the law more often balances complex interests that involve many shades of... | Read Full Description  | Fall 2021 |
| Let's Talk About Sex Education | Twigg, Marnie  | How do we learn about sex? It's a complicated question with unique answers based on our families, friends, schools, and identities. It's also a question that continually plagues students, parents, tea... | Read Full Description  | Spring 2021 |
| Living and Dying in DC | Young, Jessica  | This course introduces students to health inequities and will use political, economic, historical, and sociological analyses of differences in power and privilege as it relates to quality of life, dis... | Read Full Description  | |
| Living as a Digital Citizen | Klein, Jill  | Digital citizenship broadly describes what it means to live in our networked world. The Internet fundamentally improves the economic and social life of those who gains access, but every click also le... | Read Full Description  | Fall 2021 |
| Locating the International | Rancatore, Jason  | This two-part course begins by exploring how we understand "the international." Usually, we tend to think of the international as being defined by the line between the "domestic" and the "fo... | Read Full Description  | |
| Making Up Your Life | Dussere, Erik  | Mostly we make our lives up as we go along, and although we might sometimes find it hard to imagine doing anything else, we may also sometimes wish that there was a narrative or organizational princip... | Read Full Description  | Fall 2021 |
| Maxing Out Planet Earth | Alonzo, Michael  | As of 2017, 7.5 billion people inhabit the planet Earth. This is more than double the population of just 50 years ago when Paul Ehrlich published his dire warning (The Population Bomb) of famines and ... | Read Full Description  | Spring 2021 |
| Meaningful Connections | Taylor, Andrene  | This course is about the complex terrain of close relationships, specifically friendships and romantic relationships. What drives our desire to connect with others? Why do some connections last and others do not? What are some of the common problems in relationships? What do our relationships reveal about who we are? We will examine... | Read Full Description  | |
| Money Matters | Ionici, Octavian  | This course is designed to teach students how individual choices directly influence future earning potential, long term financial well-being and personal happiness. It integrates economics, accounting, psychology and personal finance concepts... | Read Full Description  | |
| Myth, Fantasy, and Meaning | Cox, Chuck  | From Ovid's Metamorphoses to the Mahabharata, the Popol-Vuh to the Norse Eddas, myth gave people ways to understand the world, to develop cultural identity, to share values. But what is the role of my... | Read Full Description  | Spring 2021, Fall 2021 |
| Navigating Childhood | Palmer, Jane  | This course focuses on the extent to which inequality and public policy affect a child's experience of childhood. The course draws on historical, sociological and legal perspectives to examine what ri... | Read Full Description  | Fall 2021 |
| Navigating Intimacy | Krasnow, Iris  | The complexity of forming intimate relationships is an enduring topic of research, fascination and questioning throughout time. This course offers the unique opportunity for an intensive exploration o... | Read Full Description  | |
| Neoliberalism and Global Jihad | Partovi, Pedram  | This course investigates the links between the global spread of neoliberal economic policies and novel interpretations of jihad among Muslims since the 1970s. We will examine the numerous economic and... | Read Full Description  | Spring 2021 |
| No Child Left Behind, Really? | Decuir, Amaarah  | Societies expect students to shape the future by initiating change and transforming the world. But educators and policy makers relegate students to schools that structure inequalities and restrict le... | Read Full Description  | |
| No Home, No Refuge | Sajjad, Tazreena  | NO HOME, NO REFUGE: UNDERSTANDING THE GLOBAL REFUGEE CRISISAccording to the United Nations High Commission for Refugees (UNHCR), there are over 65 million displaced people in the world, a significant ... | Read Full Description  | Fall 2021 |
| No Such Thing as Pop/Classical | Doyle, Sean  | Classifications of high and low art in music have existed well before our listening lives began. Likewise, disagreements on those boundaries have always been part of the conversations among composers,... | Read Full Description  | |
| Normalizing Bodies | Zurn, Perry  | This course examines the distinction between "normal" and "abnormal" bodies and investigates the complex ways in which abnormal bodies become "problems" for medicine. Looking at historical examples, e... | Read Full Description  | |
| Obesity & Dementia: A Vicious Cycle | Davidson, Terry  | Obesity and cognitive dementia are currently among the most pernicious threats to human health and quality of life.  Despite many years of research at enormous financial cost, understanding... | Read Full Description  | Fall 2021 |
| Obesity: A Complex Crisis | Bracht, John  | Obesity is a public health emergency; a majority of Americans are currently overweight and a significant fraction are likely to suffer adverse health impacts including diabetes, heart attack, stroke, ... | Read Full Description  | Fall 2021 |
| On Walking | Zurn, Perry  | Walking can be the ultimate act of freedom. But walking while black, while trans, or without papers, for example, can often risk a violent loss of freedom. Historically, however, marginalized groups… | Read Full Description  | |
| Organizations and World Change | Faulk, Lewis  | Complex problems challenge your generation. Some persist from prior generations, and others have recently emerged or intensified from rapid social, environmental, technological, economic, and geopolitical... | Read Full Description | |
| Perspectives on Mental Illness | Stepanek, Laurie  | This course explores not only the scientific basis for mental illness and treatment, but also how cultural, political, and economic forces impact mental health policy. Students consider issues such as... | Read Full Description  | |
| Place and Politics | Houser, Sarah  | So much of our lives today takes place in the virtual world of the internet that it is easy to forget or ignore the ways in which our physical environment affects our behavior and our self-understandi... | Read Full Description  | |
| Plagues, Plots, and People | Marsh, Sarah  | Diseases, colloquially, are caught, transmitted, and contracted in many different ways: miasmas, bugs, germs, and vectors--to name just a few. How does the language people use to describe illness indi... | Read Full Description  | Fall 2021 |
| Plasticity: Shaping The Brain | Comstock, Edward  | The great discovery of neuroscience is that the brain is fundamentally characterized by "plasticity"—a radically open-ended potential for both creative and destructive difference. But now that plasticity has been discovered... | Read Full Description  | |
| Playing with Genes | Marvar, Sarah  | This course explores divisive bioethical issues surrounding our growing ability to analyze and manipulate genes in humans, animals and plants. Students are introduced to the basics of the human genome... | Read Full Description  | Spring 2021 |
| Podcasts and Persuasion | Oakes, Kristina  | Have you ever thought about how podcasts influence your knowledge and opinions? Any topic or theme you can imagine has a podcast covering it; they are modern, flexible modes of storytelling. But, the ... | Read Full Description  | Spring 2021, Fall 2021 |
| Pollution Solutions | Meiller, Jesse  | Today, contaminants enter our water, air, and land through many routes. This course is broken into these three sections (water, air, and land) as students pursue issues surrounding pollution in the en... | Read Full Description  | |
| Post-Truth America | Levan, Carl  | When do the virtues of majority rule spill over into the vices of populism? Can we have informed citizens without a shared understanding of the methods for establishing truth? What poses the greater threat... | Read Full Description  | Spring 2021, |
| Poverty in a Rich Country | Baehler, Karen  | Do some Americans choose to be "takers" rather than "makers"? Or is the economy "rigged" to ensure that money and power flow continually from the poor to the rich? Through multi-media sources drawn fr... | Read Full Description  | |
| Poverty: Causes, Consequences, and Solutions | Morrissey, Taryn  | This course addresses to one of the most pressing challenges of our time: poverty and inequality. The course is an interdisciplinary critical analysis of the causes and consequences of, as well as sol... | Read Full Description  | |
| Prejudice: Who, How Why | Duval, Laura  | Prejudice is an attitude (usually negative) about members of another social group. The concept of prejudice has strong negative connotations such that most people do not freely admit to having such fe... | Read Full Description  | |
| Presidential Scandals | Crouch, Jeffre  | Watergate. Iran-Contra. The Clinton impeachment and the Trump impeachment. Major scandals have been a recurring feature of several modern American presidencies, and studying them as a group can provide insight into... | Read Full Description  | Spring 2021 |
| Quest for Justice | Flanagan, Borden  | This course introduces students to an on-going dialogue at the core of Western intellectual history about how to think about justice. The course examines how the attempt to achieve clarity about the f... | Read Full Description  | |
| Reality After Einstein | Johnson, Phil  | What is real, how do we know, and what does it mean? These simple sounding questions, as old as humankind, have no simple answers. The questions, however, have become only more interesting as science,... | Read Full Description  | Fall 2021 |
| Reality: Distorted/Augmented? | Shapiro, Art  | What is reality? How can we know whether our perceptions are accurate representations of the world? What happens when one person's conception of reality disagrees with another person's? These question... | Read Full Description  | |
| Refugees, War, and Human Rights | Vine, David  | Millions of refugees and other displaced people are fleeing war and violence from the Middle East to Central America and beyond. This course examine this global phenomenon as well as one of the world'... | Read Full Description  | |
| Religion and World Politics | Nimer, Mohamed  | Religion can mean different things to different people. While modern secular thought has permeated religious and communal life, traditional understandings of religion are still vibrant while fundament... | Read Full Description  | |
| Resilience | Potter, Cynthia   | How can individuals grow their own resilience to prevent mood disorders? What are society-based systems and policies that minimize mental health risks and promote the prevention of mental illness? Thi... | Read Full Description  | |
| Rhetoric in History of U.S. Women's Rights Advocacy | Clark, Mary  | This inquiry-based seminar examines enduring questions of argumentation and rhetoric in the history of U.S. women's rights advocacy, with particular attention to questions of race and class... | Read Full Description  | |
| Responding to Atrocitiies | Schneider, Daniel  | Our practices of holding one another responsible for wrongdoing depend on the attribution of moral agency, and the view that, as human beings, we are not simply causes in the world, but authors of our... | Read Full Description  | |
| Sex, Power, Human Trafficking | Stockreiter, Elke  | Slavery, or human trafficking in contemporary language, is one of the most puzzling, controversial, and enduring questions in history. This course explores changes and continuities in the institution ... | Read Full Description  | |
| Small Things with BIG Impact | Lansigan, Michele  | When Neil Armstrong set foot on the moon, he said that it was "a small step for man and a giant leap for mankind". Today, this new "giant leap" may be represented by the advancement of "small steps" i... | Read Full Description  | Spring 2021 |
| Social Justice or Libertarianism? | Merrill, Tom  | Social justice activists and libertarians are two of the most familiar social types in our polarized political climate. But how can such different perspectives speak to each other in a productive and ... | Read Full Description  | |
| Social Media for Social Good | Woods, Stef  | How has social media changed how people communicate, collaborate and mobilize? This course will examine whether online tools lead to offline action and how digital advocay has impacted American cultur... | Read Full Description  | |
| Tactical Urbanism | Kiechel, Victoria  | For a problem of intriguing complexity, look no further than the contemporary city. Home to two-thirds of the world's population, modern cities - gloriously diverse cultural, innovation, and artisti... | Read Full Description  | Fall 2021 |
| The Art of the Decision | Sicina, Robert  | Decision making is one of our most important activities in both our professional and personal lives. In this course, decision-making processes will be unpacked and thoroughly analyzed. They will be vi... | Read Full Description  | Spring 2021 |
| The Art of Theft | Helfers, Edward  | From William Shakespeare to Beyonce, much of what we consider original art depends on borrowed text, recycled images, and familiar melodies. But where do we draw the line between influence and plagiar... | Read Full Description  | Fall 2021 |
| The Bacon Terminator | Rodriguez-Velasquez, Sorangel  | What if the whole world went vegan? A vegan lifestyle claims to be the solution to diverse worldwide complex problems such as (1) diseases of affluence (such as heart diseases, diabetes and cancer) (2... | Read Full Description  | Spring 2021 |
| The Big Short: Money and Power | Aufderheide, Pat  | This course on how the public understood and understand the Great Recession and specifically the financial collapse of 2007-2009 will expose students to different choices in storytelling about major a... | Read Full Description  | |
| The Era of Bad Feelings | Semiatin, Richard  | America is more divided than ever today. Or is that true? How far back does this phenomenon go? The course examines the politics, culture, and history behind the current Era of Bad Feelings from the Civil Rights and Vietnam era to the present... | Read Full Description  | Spring 2021 |
| The Game Behind the Game | Woodbine, Onaje  | This course explores the cultural myths which have been foundational to the invention of basketball in America. From the myth of an "essence of the game" discovered by its Presbyterian inventor in 1891… | Read Full Description  | Fall 2021 |
| The Highs and Lows of Drugs | Gomez, Maria  | Drugs remain a complex problem, despite the investment of billions of dollars and many years into potential solutions. After over 50 years of scientific research, we have extensive knowledge of how dr... | Read Full Description  | |
| What is the Matter with Us? | Harshman, Nate  | This course explores the matter that has mattered to humans, from stone and bronze through semiconductors and nanostructures. Cultures, economies, and nation-states flourish and decline based in part ... | Read Full Description  | Fall 2021 |
| The Persistence of Pirates | Craig, Dylan  | This course would bring together AU students across a diverse set of disciplinary foci and from a diverse set of educational and cultural backgrounds in the study of a truly complex problem for all of humanity... | Read Full Description  | Spring 2021 |
| The Power of Curiosity | Zurn, Perry  | The explosion of information in the 21st century has centralized the role of curiosity in our everyday lives. Never have the production mills of detail been more active. But how should we engage with ... | Read Full Description  | |
| The Problem of Freedom | Merrill, Thomas  | This course considers why freedom is an enduring human desire and why that desire is complicated and problematic. Over the course of the semester, students examine why freedom is a problem… | Read Full Description  | Fall 2021 |
| The Problem of Poverty in America | Curtin, Mary Ellen  | One of the enduring ideals of America is "the American Dream," or the promise that any who work hard will be rewarded with economic mobility. But this premise presents a problem, in that poverty in t... | Read Full Description  | |
| The Shape of Wonder | Keplinger, David  | What is wonder's purpose and progress in the human story? Investigating this question, The Shape of Wonder seeks to articulate the purpose of structures, stories, music, drama, and other arts and sciences... | Read Full Description  | |
| The South Got Sumn to Shake | luvara, angie  | Often devalued for being too simplistic and focused on dance, southern hip hop is criticized as making a mockery of "real" hip hop, or lacking "lyricism"—calling into question the authenticity and intelligence of southern hip hop artists... | Read Full Description  | Fall 2021 |
| The Threat of Chemical Weapons | Costanzi, Stefano  | Research and development efforts in the field of chemistry have significantly enhanced the quality of human life. However, they also pose threats to global security, since highly toxic chemicals can b... | Read Full Description  | Fall 2021 |
| The Weight of Evidence and the Burden of Proof | Girard, Jim  | One of the constants of forensic science is how frequently its applications become front-page news. Whether the story is sniper shootings or the tragic consequences of the terrorist attacks of 9/11/01... | Read Full Description  | Spring 2021, Fall 2021 |
| The West's Problem of Evil | Tamashasky, Adam  | Great minds of every generation have struggled to explain why bad things happen to good people, why humans are cruel to one another, and, especially for the followers of the Abrahamic faiths, how a wo... | Read Full Description  | Spring 2021, Fall 2021 |
| Theorizing Totalitarianism | Adcock, Robert  | Hitler's rise to power led to totalitarianism in Germany and ultimately into the cataclysms of the Holocaust and World War Two. It also spurred the exodus of a wave of intellectuals from Central Europ... | Read Full Description  | Spring 2021 |
| Trump and the Constitution | Edelson, Chris  | This course will consider challenges the Trump administration poses to constitutional democracy and the rule of law. Other presidents have pressed the limits of executive power, especially since 9/11... | Read Full Description  | Fall 2021 |
| Un-complicating healthcare | Morrissey, Taryn  | This course covers an issue central to modern day life - health care - and the policy and politics around it. The course provides an introduction to the arcane but important terms and ideas surroundin... | Read Full Description  | |
| Understanding Sex and Gender | Doperalski, Adele  | For many individuals gender and sex mean the same thing. If you are born with male reproductive organs, you are a male and vice versa for females. For others, sex assignment and gender have a comple... | Read Full Description  | Fall 2021 |
| Urban Ecology: The Future of Wild | Hazen, Rebecca  | Approximately half of human populations live in urban areas and this is expected to increase drastically within the next decade. As the built environment of cities becomes the prevalent feature of our planet, it is imperative that we understand how living things are impacted by and woven into our urban landscapes. In this course,... | Read Full Description  | Spring 2021 |
| Visual Identities | Pearson, Andrea  | Drawing on museum collections in D.C., this course explores how visual images constructed, claimed, and sometimes contested identities across the geohistorical spectrum. Students consider how images c... | Read Full Description  | Spring 2021, Fall 2021 |
| Water Politics Crisis | Sosland, Jeffrey  | Every year more people die from unsafe drinking water than from all forms of violence, including war. Global demand continues to rise, with a large part of humanity, some 25 percent, living with water scarcity… | Read Full Description  | Spring 2021 |
| Welcome to the Anthropocene | Abbas, Dalia  | What is the role of nature in human life? How do our attitudes, understanding and assessment of nature shape our environmental impacts on earth? During the past 10,000 years, humans have become the p... | Read Full Description  | Spring 2021, Fall 2021 |
| What Causes Homelessness? | Kerr, Daniel  | It does not take long traveling across Washington, DC to encounter people experiencing homelessness. As these encounters have become so common, fewer people ask how homelessness has become such an en... | Read Full Description  | Spring 2021 |
| What does it mean to be educated? | Gargano, Terra  | This course is designed to challenge your assumptions, broaden your understanding of identity narratives and cultivate your ability to imagine terrains of possibility. Questions this course will explo... | Read Full Description  | |
| What is Legitimate? | Esser, Daniel  | The course explores how and why equilibria around questions of legitimate action in the areas of domestic governance, foreign policy, and international interventions form and why they often remain contentious… | Read Full Description  | Fall 2021 |
| What's It Worth? How we determine value | Meurs, Mieke  | How do we, as individuals and societies, determine the value of things, services, and experiences? Questions like the value of a national park, a child well-educated, or a life prematurely lost… | Read Full Description  | Fall 2021 |
| When Trumpets Fade | Gade, Daniel  | This course will introduce you to the men and women who have fought our nation's wars since 9/11, and critically examine a few of the social, political, and moral implications associated with their service...  | Read Full Description  | |
| Who is DC | Stokes, Benjamin  | Outsiders often miss the vibrant neighborhoods of DC, which have deep histories and distinctive cultures. Today, DC neighborhoods face intense pressure to change. Through 3-5 field trips, interviews w... | Read Full Description  | |
| Who's watching you now? | Serhan, Randa  | Surveillance has become a commonplace term, yet it is often dismissed as only the concern of those who have something to hide. This suggests that only criminals/criminal activity is watched and having... | Read Full Description  | |
| Whose Hip Hop Cultures | Salois, Kendra  | Who lays claim to hip hop when its arts and cultures are shared worldwide? This course traces hip hop's movement over forty years from a transnational, Afro-diasporic South Bronx to six continents. To... | Read Full Description  | |
| Why Big Government | Rao, Gautham  | This interdisciplinary course explores a pressing intellectual challenge of our time: Americans' ambivalent historical relationship with the state. It explores how Americans from the era of Alexander ... | Read Full Description  | |
| Why Do We Punish | Tschemplik, Andrea  | This course uses literature, philosophy and the social sciences to understand the complex phenomenon of punishment. Students examine why parents punish their children, why we punish ourselves as well ... | Read Full Description  | |
| Wildlife Conservation | Heckel, Heather  | The World Wildlife Fund recently reported that total wildlife populations declined over 50% between 1970 and 2010. Our class will explore the primary causes of habitat and wildlife loss including con... | Read Full Description  | Spring 2021 |
| You expect me to pay for that? | Schwartz, Lara  | As consumers, we generally only purchase the things we want: PC or Mac; private or public college; pizza or salad. The concept of choice is a powerful motivator for many Americans, whether it means ... | Read Full Description  | |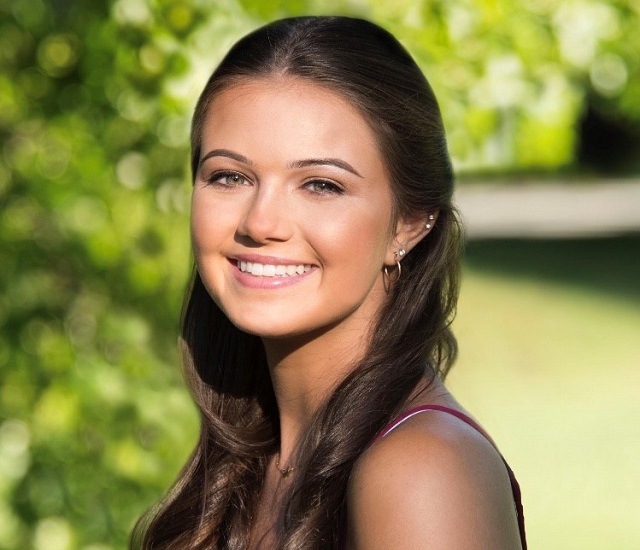 "I thoroughly enjoyed the Complex Problems course because I was able to spend time with my classmates, whether we were volunteering, exploring museums, or having meaningful conversations about a topic we were all interested in."
– Abby Kleman, Class of 2022