Join us every Wednesday or Friday!
Please join one of our upcoming webinars in our Webinar Series for Educators and Caregivers. These webinars include discussions of timely education topics facilitated by our excellent faculty.
All webinars are free and open to all! You can register for a specific webinar by clicking on the title of that webinar below. 
AU SOE Webinar Series 1: Conversations with an AU Education Expert: New Knowledge and Tools for Parents and Caregivers Educating During COVID-19 will occur every Wednesday from 7:00—8:00 p.m. April 15-May 13.
Watch Past Series 1 Webinars
AU SOE Webinar Series 2: Conversations with an AU Education Expert: New Knowledge and Tools for Educators, Leaders, and Policy-Makers During COVID-19 will occur every Friday from 3:00—4:00 p.m. beginning April 17- May 8.
Watch Past Series 2 Webinars
All webinar recordings are avaliable and captioned.
New webinars will be added this summer as registration details become available.
NEW KNOWLEDGE & TOOLS FOR PARENTS & CAREGIVERS EDUCATING DURING COVID-19
NEW KNOWLEDGE & TOOLS FOR EDUCATORS, LEADERS, & POLICY-MAKERS DURING COVID-19
About the Webinar
The disruptions after Hurricane Katrina sparked a major exodus of experienced teachers and changes in school governance in New Orleans. Could the same happen to schools nationwide after coronavirus?
Watch the Recorded Webinar
About Andre Perry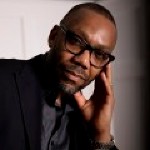 Andre Perry is a Fellow in the Metropolitan Policy Program at Brookings, a scholar-in-residence at American University, and a columnist for the Hechinger Report. A nationally known and respected commentator on race, structural inequality and education, Perry is a regular contributor to MSNBC and has been published by The New York Times, The Nation, Washington Post, TheRoot.com and CNN.com. Perry has also made appearances on CNN, PBS, National Public Radio, NBC and ABC. His research focuses on race and structural inequality, education, and economic inclusion. Perry's recent scholarship at Brookings has analyzed Black-majority cities and institutions in America, focusing on valuable assets worthy of increased investment. A native of Pittsburgh, Pa., Perry earned his Ph.D. in education policy and leadership from the University of Maryland College Park. Learn more about Andre Perry here.
About the Webinar
Dr. Carolyn Parker will be joined by Reuben Brenner-Adams from the Smithsonian Science Education Center of the Smithsonian Institution and Dr. Susan Kowalski from BSCS Science Learning. The panel will present and discuss free resources that science educators can use to make their online science class interesting and interactive.
Watch the Recorded Webinar
About Dr. Carolyn Parker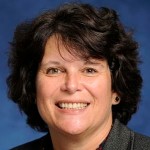 Carolyn Parker is the Director of the Master of Arts in Teaching Program in the School of Education. She began her career as a science educator as a Peace Corps volunteer in Guatemala. Upon her return to the United States, she earned an M.A. in science teaching and then taught high school science in New York State and Miami, Florida. Dr. Parker earned her Ph.D in Curriculum and Instruction from the University of Maryland College Park. Dr. Parker's current research focus is twofold, focusing on teacher education and issues of equity and access in STEM education. Most recently, Dr. Parker was a principal investigator of a National Science Foundation Math-Science Partnership award, STEM Achievement in Baltimore Elementary Schools (SABES). The SABES project served nine high poverty Baltimore City elementary schools by improving STEM curriculum and instruction. The project included research focused on the development and delivery of rigorous curriculum supported by intensive and sustained teacher professional development that included in-school coaching, peer classroom visits and content intensive STEM Academies In addition to the school day component, the project offered a STEM-focused, out-of-school day program where students completed engineering-focused projects relevant to local communities. Dr. Parker's has authored numerous book chapters, technical reports, and peer-reviewed papers. Her work appears in the Journal of Research in Science Teaching, Science Education, and Cultural Studies in Science Education. Prior to her arrival at American University, Dr. Parker taught the Johns Hopkins School of Education and the George Washington University. Learn more about Dr. Carolyn Parker.
About the Webinar
Even at the best of times, we know that teachers rely on their colleagues for professional learning and growth along with creating caring communities of support for their students and themselves. This is even more critical, and more challenging, in the midst of a global pandemic. In this webinar we'll review the research on the conditions for and characteristics of strong professional learning communities among teachers, share resources and strategies for building and sustaining those spaces virtually, and connect teachers with ways to connect with the latest research and evidence on effective educational strategies and resources. We strongly encourage discussion throughout, including not just questions but capitalizing on our own community for educators to share best practices and resources they have developed.
Watch Recorded Webinar
About Dr. Robert Shand
Robert D. Shand is Assistant Professor in the School of Education at American University. He received his Ph.D. in Economics and Education from Teachers College, Columbia University. A former high school economics and government teacher, his interests lie at the intersection of research, policy and practice. His current research focuses on teacher improvement through collaboration and professional development and how schools and teachers use data from economic evaluation and accountability systems to make decisions and improve over time. Recent work with colleagues at the Center for Benefit-Cost Studies of Education at Teachers College has emphasized the unique opportunities and methodological challenges of evaluating complex partnership programs, including the university-school-community partnership Raising Educational Achievement Coalition of Harlem, and the comprehensive student support program, City Connects. He is a co-author of the third edition of Economic Evaluation in Education: Cost-Effectiveness and Benefit-Cost Analysis, and he has contributed to publications in the American Journal of Evaluation, Educational Evaluation and Policy Analysis, and the Journal of Research on Educational Effectiveness. Learn more about Dr. Robert Shand.
About the Webinar
COVID-19 has exposed many of the inequities educators and other equity leaders know all too well. It has also brought renewed attention to the whole child and the purpose of schooling. School's essential role in providing basic supports for students has been revealed. The immediate focus of educators and policymakers when schools shut down was on student needs such housing, health, nutrition, and access, as well as maintaining learning for all students. What do we know about the whole child and systemic supports? What role may policies, strategies, and funding for the whole child play in the future of our education systems?
Watch Recorded Webinar
About Dr. Reuben Jacobson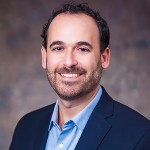 Dr. Reuben Jacobson has worked at the intersection of education research, policy, and practice for nearly 20 years. He is committed to educational change and equity and has substantial experience designing and implementing strategies that bring stakeholders together to work on common challenges. Reuben served as the Deputy Director for the Coalition for Community Schools at the Institute for Educational Leadership (IEL) where he helped grow and strengthen community schools by mobilizing national partners and local leaders. He has researched and written about the growing field of school and community partnerships for organizations such as the Brookings Institution and the Center for American Progress. Reuben worked at the American Institutes for Research as an education research analyst and spent two challenging and wonderful years teaching fifth and sixth grade students in D.C. Public Schools as a D.C. Teaching Fellow. He is an alumnus of the Education Pioneers Fellowship and IEL's Education Policy Fellowship Program. Learn more about Dr. Reuben Jacobson.