Center for Environmental Policy
4400 Massachusetts Avenue NW
Washington
,
DC
20016
United States
William K. Reilly (Chair)
Former Administrator, US EPA
William K. Reilly has held careers in public service, non-governmental organizations, and finance. Most recently, he served as a senior advisor to TPG Capital, LP, an international investment partnership. During his tenure with TPG, he was a founding partner of Aqua International Partners, a private equity fund dedicated to investing in companies in the water sector. Mr. Reilly served as the first Payne Visiting Professor at Stanford University, Administrator of the U.S. Environmental Protection Agency, president of World Wildlife Fund, president of the Conservation Foundation, and director of the Rockefeller Task Force on Land Use and Urban Growth. He served as captain in the U.S. Army and as a senior staff member in the White House Council on Environmental Quality. He headed the U.S. delegation to the United Nations Earth Summit at Rio in 1992. In May 2010, Reilly was appointed by President Obama to co-chair the National Commission on the BP Deepwater Horizon Oil Spill and Offshore Drilling.
Mr. Reilly is chairman emeritus of the board of the World Wildlife Fund, chairman emeritus of the board of the ClimateWorks Foundation, chairman of the advisory board for the Nicholas Institute for Environmental Policy Solutions at Duke University, chairman of the board of the Global Water Challenge, He serves on the boards of Royal Caribbean International for which he serves as the chairman of the environment, safety and security committee,, and Energy Future Holdings, for which he serves as chairman of the Sustainable Energy Advisory Board. In 2007, Mr. Reilly was elected to the American Academy of Arts and Sciences. He holds a bachelor's degree from Yale University, a law degree from Harvard, and a master's degree in urban planning from Columbia University.
Karen Baehler
Scholar in Residence, Department of Public Administration and Policy, American University
Professor Karen Baehler holds a Ph.D. in Policy Sciences from the University of Maryland (1999), where she also earned a Master of Public Policy (1991). Her B.A. is from St. Olaf College (1981), where she majored in Philosophy. Professor Baehler brings ten years of experience teaching courses in policy analysis and the policy process at the doctoral, masters, executive-training, and undergraduate levels in the U.S., Australia, and New Zealand. She has served on the faculties of the School of Government, Victoria University of Wellington, Wellington, New Zealand, and the Australia and New Zealand School of Government (ANZSOG), Melbourne, Australia. Professor Baehler has an active scholarly research agenda and is currently working on several papers on topics that include welfare implementation and environmental justice. She co-authored Adding Value to Policy Analysis and Advice (University of New South Wales Press 2010), which presents a new, systems-based approach to policy analysis. Her publication record includes three books, twelve refereed journal articles, and three book chapters. Professor Baehler has supervised two PhD students to completion and over 50 individual student research projects. Her professional experience includes ten years of work in Washington, D.C. think tanks.
Tim Fields
Senior Vice President, MDB (Michael D. Baker), Inc.
Tim Fields provides technical and analytical support to public and private sector clients on cleanup and reuse of contaminated properties. He currently facilitates dialogues among government, community, and business stakeholders. Also, he provides mission support to the Environmental Protection Agency (EPA), Health and Human Services (HHS), and the Department of Energy (DOE) in the resolution of environmental justice issues.
Areas of Expertise
Superfun and brownfield site remediation
Environmental justice
Facilitation and remediation of disputes
Sustainable materials management
Academic Background
Bachelor of Science, Industrial Engineering, Virginia Tech
Master of Science, Operations Research, George Washington University
Stephen Harper
Global Director, Environment, Energy and Sustainability Policy, Intel
Stephen Harper is Global Director, Environment, Energy and Sustainability Policy, at the Intel Corporation. In that capacity, he is responsible for advising senior management and leading company influencing efforts on a wide variety of topics, ranging from chemicals management to energy efficiency, water policy and the role of Intel's products in helping meet society's toughest sustainability challenges.  Outside Intel, Harper is widely known as a connoisseur of all things Irish, both solid and liquid.  Harper serves on a number of outside boards (including the Energy Foundation, Energy Foundation China, the Chesapeake Conservancy, the Center for Innovation in Conservation, and the Center for Environmental Policy at American University).  Prior to Intel, Harper served in senior positions at Amoco Oil Company, the US Environmental Protection Agency (EPA), ICF Consulting, and the California State Coastal Conservancy. He has served in these positions while continuing to pursue his childhood dream of becoming a professional rodeo clown.  Stephen has a Bachelor's degree from the University of Colorado, where he graduated with highest honors.  He also has a Master's in International Affairs from Princeton University, an MBA from the University of Chicago, and has conducted graduate studies in city and regional planning at the University of Pennsylvania.
Monica Medina
Founder and Publisher, Our Daily Planet
Monica Medina is a small business owner; she is the Founder and Publisher or Our Daily Planet, an environmental e-mail newsletter, and an independent consultant.  Medina is also an Adjunct Professor in the School of Foreign Service at Georgetown University. Previously Medina served as the Deputy Director of the Environment Program at the Walton Family Foundation, and she was the Senior Director of Ocean Policy at the National Geographic Society.  From 2012-2013, Ms. Medina served as Special Assistant to the Secretary of Defense. Previously, Ms. Medina served as the Principal Deputy Undersecretary of Commerce for Oceans and Atmosphere at the National Oceanic and Atmospheric Administration, where she led efforts on Arctic conservation, and restoration of the Gulf of Mexico after the Deepwater Horizon oil spill. 
Ms. Medina has worked for nearly thirty years at the intersection of law and policy in Washington, D.C.  She is a member of the Council on Foreign Relations. She attended Georgetown University on an Army R.O.T.C. scholarship, and began her legal career on active duty in the Honor's Program of the Army General Counsel's office. For her service in the Army, Ms. Medina was awarded an Army Commendation Medal in 1989, and a Meritorious Service Medal in 1990.  In 2013, Secretary of Defense Leon Panetta awarded Ms. Medina the Department of Defense Distinguished Public Service Medal.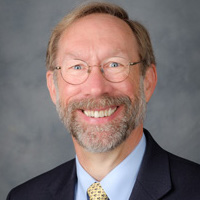 Stan Meiburg
Director, Graduate Programs in Sustainability, Wake Forest University
Dr. Meiburg is the Director of the The Master of Arts in Sustainability Program and associated dual degree and certificate programs at Wake Forest University. He works with the Graduate School of Arts and Sciences and the Center for Energy, Environment, and Sustainability (CEES).
Meiburg served as Acting Deputy Administrator for the EPA from 2014 to 2017, capping a 39-year career with the agency. He is known for leading efforts to protect the nation's air and water, clean up hazardous and toxic waste sites, build collaborative relationships with state and tribal environmental programs, and promote sound management in EPA.
Meiburg joined the EPA in 1977 in Washington, D.C., and later served as Deputy Regional Director of the EPA's Atlanta office and as the Deputy Regional Administrator in Dallas, Texas. He was only the second person in the agency's history to serve as Deputy Regional Administrator in more than one region. From 1985 to 1990, he served with the EPA's Office of Air Quality Planning and Standards in Research Triangle Park.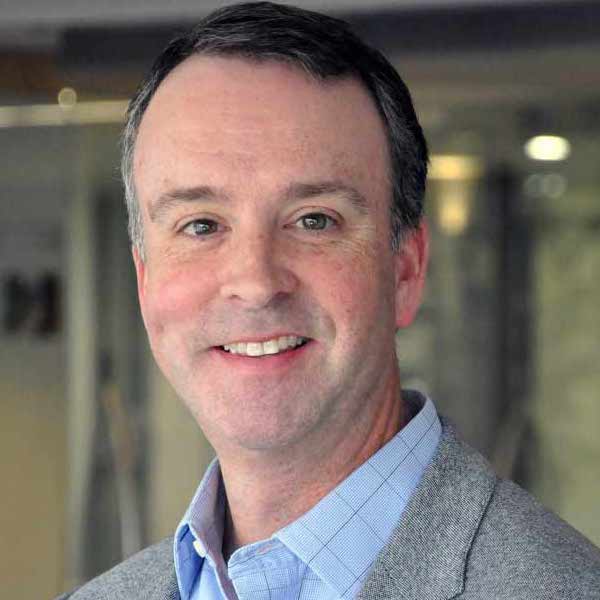 Thomas P. Murray
Vice President, EDF+Business, Environmental Defense Fund
Tom Murray is Vice President of EDF+Business at Environmental Defense Fund, a leading international nonprofit organization that links science, economics, law and innovative private-sector partnerships to solve the most serious environmental problems. Tom spearheads EDF's work with companies and investors to catalyze environmental leadership and collaboration across organizations, industries, and supply chains. EDF+Business has been at the forefront of this change for 25 years, bringing cutting edge solutions to high-impact companies – including McDonalds, Walmart, and KKR – to transform business as usual in their products, operations, and advocacy.
Tom's team has kicked off transformations in market sectors including quick service restaurants, shipping, retail, private equity, and energy management. Notable initiatives include slashing supply chain greenhouse gas emissions with Walmart, creating a market for hybrid trucks with FedEx, raising the bar for environmental management in private equity with KKR, and launching EDF Climate Corps an innovative fellowship program to improve energy management.
Prior to joining EDF, Tom held several positions at ICF International and Jellinek, Schwartz & Connolly, where he advised government agencies and For tune 500 companies on environmental, safety and health compliance, pollution prevention, and legislative and regulatory strategy.
Tom is a frequent speaker at business conferences and his work has been featured in New York Times, Wall Street Journal, Financial Times, San Francisco Chronicle, Bloomberg, Fortune, Fast Company, NPR's Marketplace and Environmental Finance. He is an advisor to the American University Center for Environmental Policy.
Tom earned an M.B.A. from The George Washington University and B.A. in Political Science from Trinity College.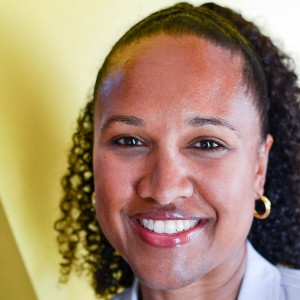 Nsedu Obot Witherspoon, MPH
Executive Director, Children's Environmental Health Network
Nse Witherspoon serves at the Executive Director for the Children's Environmental Health Network (CEHN), where her responsibilities include organizing, leading, and managing policy, education/training, and science-related programs. For the past 19 years, she has served as a key spokesperson for children's vulnerabilities and the need for their protection, conducting presentations and lectures across the country.
She is a leader in the field of children's environmental health, serving on the External Science Board for the Environmental Influences on Child Health Outcomes (ECHO) NIH Research work. She is a Co-Leader for the Science/Health initiative of the Cancer-Free Economy Network and on the Steering Committees of Clean Water for All and the National Environmental Health Partnership Council. Ms. Witherspoon is also a Board member for the Pesticide Action Network, the Environmental Integrity Project, and serves on the Maryland Children's Environmental Health Advisory Council.
Ms. Witherspoon has held past appointments on the NIH Council of Councils, as Chair of the Science Advisory Board for the Centers for Disease Control and Prevention, on the Health Protection Advisory Committee for the Environmental Protection Agency, and the Board for the American Public Health Association. She is a past member of the National Association of Environmental Health Sciences Council and the Institute of Medicine's Environmental Health Sciences Roundtable. 
Ms. Witherspoon has a variety of publications and has the distinct honor of having one of CEHN's leadership awards, the Nsedu Obot Witherspoon (NOW) Youth Leadership Award, named in her honor. She is also the recent recipient of the William R. Reilly Award in Environmental Leadership from the Center for Environmental Policy at American University and the Snowy Egret Award from the Eastern Queens Alliance.
Ms. Witherspoon has a B.S. in Biology Pre Med from Siena College and a M.P.H. in Maternal and Child Health from The George Washington University, School of Public Health and Health Services. She is a proud mom to 4 children!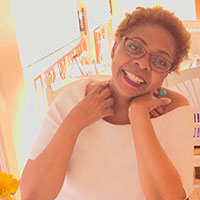 Mamie Parker
President,  MA Parker and Associates
Mamie Parker is the former Assistant Director of Fisheries and Habitat Conservation at the U. S. Fish and Wildlife Service (FWS). Prior to this position, she made history when appointed as the first African American FWS Regional Director of the 13 Northeastern states. Dr. Parker has decades of experience as a fish and wildlife biologist and as an executive.
Parker is a leader in various organizations and serves as a Board of Directors of the National Wildlife Refuge Association, Defenders of Wildlife and the Chesapeake Conservancy.
Phil Sharp
Former President, Resources for the Future
Phil Sharp became president of Resources for the Future (RFF) on September 1, 2005. His career in public service includes 10 terms as a member of the US House of Representatives from Indiana and a lengthy appointment on the faculty of the John F. Kennedy School of Government and the Institute of Politics at Harvard University.
Prior to his service in Congress from 1975 to 1995, Sharp taught political science at Ball State University from 1969 to 1974. Following his decision not to seek an eleventh consecutive term in the House, Sharp joined Harvard's Kennedy School, where he was a lecturer in public policy from 1995 to 2001. He served as director of Harvard's Institute of Politics from 1995 to 1998 and again from 2004 until August 2005. He also was a senior research fellow in the Environmental and Natural Resources Program from 2001 to 2003.
Sharp currently serves on the board of directors of the Energy Foundation, on the external advisory board of the MIT Energy Initiative, and chairs the advisory committee for the MIT study on the utility of the future. He was the recipient of the 2015 James R. Schlesinger Medal for Energy Security awarded by the US Department of Energy. Sharp previously served on the board of directors of the Duke Energy Corporation from 2007 to 2014. He was appointed to the Blue Ribbon Commission on America's Nuclear Future and served from 2010 to 2012. He was also appointed to the National Academies' Committee on America's Climate Choices and served from 2008 to 2011. In addition, he served on the international advisory board of the Harvard Environmental Economics Program from 2007 to 2012 and chaired the external advisory committee for the MIT Nuclear Fuel Cycle Study from 2008 to 2010.
From 2002 to 2010, Sharp was congressional chair of the National Commission on Energy Policy, a panel established by the Hewlett Foundation and other major foundations to make energy policy recommendations to the federal government. In December 2004, the commission released a long-term energy strategy, Ending the Energy Stalemate: A Bipartisan Strategy to Meet America's Energy Challenges. The report was widely recognized as a comprehensive roadmap for future energy policy, receiving considerable attention from Congress during the debate over the 2005 Energy Policy Act.
During his 20-year congressional tenure, Sharp took key leadership roles in the development of landmark energy legislation. He was a driving force behind the Energy Policy Act of 1992, which led to the restructuring of the wholesale electricity market, promoted renewable energy, established more rigorous energy-efficiency standards, and encouraged expanded use of alternative fuels. He also helped to develop a critical part of the 1990 Clean Air Act Amendments, providing for a market-based emissions allowance trading system.
Sharp served on the House Energy and Commerce Committee, where he chaired the Fossil and Synthetic Fuels Subcommittee from 1981 to 1987 and the Energy and Power Subcommittee from 1987 to 1995. He also was a member of the House Interior and Insular Affairs Committee, where he served on the Energy and Environment Subcommittee and the Water and Power Resources Subcommittee.
After leaving Congress, Sharp was a member of the National Research Council's Committee on Effectiveness and Impact of Corporate Average Fuel Economy (CAFE) Standards, which issued its report in 2001. He chaired the Secretary of Energy's Electric Systems Reliability Task Force, which issued its report in 1998.
Sharp served on the board of directors of the Cinergy Corporation from 1995 to 2006, on the board of the Electric Power Research Institute from 2002 to 2006, and on the National Research Council's Board of Energy and Environmental Systems (BEES) from 2001 to 2007. He was co-chair of the energy board of the Keystone Center, was a member of the Cummins Science and Technology advisory council, served on the advisory board of the Institute of Nuclear Power Operations (INPO), and chaired advisory committees for the MIT studies on the future of nuclear power, the future of coal, and the future of solar energy.
Before accepting the RFF presidency, Sharp was senior policy advisor to the Washington law firm of Van Ness Feldman, and a senior advisor to the Cambridge economic analysis firm of Lexecon/FTI.
Born in Baltimore, Maryland, in 1942, Sharp was raised in Elwood, Indiana. After a year at DePauw University, he transferred to Georgetown University's School of Foreign Service, where he graduated cum laude in 1964. He spent the summer of 1966 at Oxford University and received his PhD in government from Georgetown University in 1974.
PhD in government, Georgetown University, 1974
BS in foreign service, Georgetown University, 1964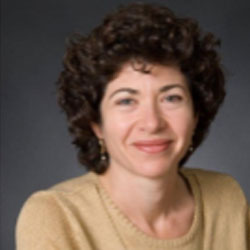 Jo Anne Shatkin
President, Vireo Advisors, LLC
Jo Anne Shatkin, Ph.D. is President of Vireo Advisors, LLC, a woman-owned business based in Boston, Massachusetts focused on regulatory and safety strategies for novel bio-based and nanoscale technology development and innovation. She has extensive experience in working with entrepreneurs to guide responsible product development and commercialization. As CEO of CLF Ventures, she worked with early stage and large organizations on new technology introduction strategies, including business planning, environmental impact assessment, and networking for financing. She develops state of the art analyses on behalf of public and private organizations to inform safe and sustainable product new development. Dr. Shatkin is an environmental health scientist and recognized expert in environmental science and policy, human health risk assessment, emerging contaminants policy and environmental aspects of nanotechnology.
Since 2005, Jo Anne has provided leadership on the responsible development of nano-and bio-based technologies, and on approaches for decision making under uncertainty. She served as an expert to several international committees on nanotechnology safety, including the joint WHO_FAO Expert Panel on Nanotechnology in Food, the Canadian Council of Academies, and the US/Russia Bilateral Commission for Science and Technology Nanotechnology Environmental Health and Safety Panel. She serves as EHS Advisor to P3Nano, the US public private partnership to advance commercialization of nanocellulose. She pioneered the use of life cycle thinking in risk analysis for nanomaterials, collaborating with the U.S. Environmental Protection Agency to develop several case studies that informed EPA's risk analysis, research agenda and policies for nanomaterials. Jo Anne developed and uses NANO Life Cycle Risk Analysis to inform safe development strategies for nanomaterials, described in her book, Nanotechnology Health and Environmental Risks Second Edition (CRC Press 2012). She founded the Emerging Nanoscale Materia ls Specialty Group of the international Society for Risk Analysis, where she is a Fellow and served as councilor, and in 2015 received the Outstanding Practitioner Award. She serves on the board of the Center for Environmental Policy at American University and the University of Maine Forest Bioproducts Research Institute and was a Switzer Environmental Fellow. She is leading efforts to develop methods and standards for environmental health and safety for TAPPI and participates in the US Technical Advisory Group to ANSI on EHS Standards Development for nanocellulose. Jo Anne received an Individually Designed Ph.D. in Environmental Health Science and Policy and her MA in Risk Management and Technology Assessment from Clark University, Worcester, Massachusetts and possesses a Bachelor of Science degree from Worcester Polytechnic University in Molecular Biology and Biotechnology.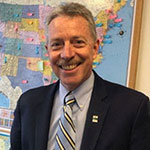 Don Welsh
Executive Director, Environmental Council of the States (ECOS); former EPA Regional Administrator (Region 3, Philadelphia)
Donald (Don) Welsh is the Executive Director at ECOS. Prior to working at ECOS, Don held several positions at the Pennsylvania Department of Environmental Protection (DEP), including Deputy Secretary for State/Federal Relations. From 2001 to 2009, Don served as U.S. EPA Region 3 Regional Administrator. He was President & Chief Executive Officer of the Pennsylvania Environmental Council from 2009 to 2010. Appointed in 2013 by the Governor of Pennsylvania to the Citizens' Advisory Council (CAC) to the Pennsylvania DEP, Don served as its Chairman from 2017 to 2018. Don also served as a voting member of the Environmental Quality Board, which adopts environmental regulations in Pennsylvania. Don earned a B.A. in Political Science from the University of Pennsylvania.