Public Affairs, School of
4400 Massachusetts Avenue NW
Washington
,
DC
20016
United States
William K. Reilly Fund's Annual Lecture & Award Series
2017 Event
Jay Faison, CEO and Founder of the ClearPath Foundation, announced as the keynote speaker of the 2017 William K. Reilly Awards.
Winners for the 2017 William K. Reilly Awards are Claire Barnett of the Healthy Schools Network, and Vannesa and Ben Henneke of The International Small Group and Tree Planting Program.
Sponsor the Reilly Awards
2016 Event
The 2016 William K. Reilly Awards will be held on March 31, 2016. Named after former EPA Administrator and World Wildlife Fund President William K. Reilly, the awards recognize leaders from the private, non-profit and government sectors in environmental and energy policy.
The William K. Reilly Awards will be headlined by award winners Mindy Lubber, President of Ceres, and Robert Perciasepe, President of the Center for Climate and Energy Strategies, as well as by keynote speaker Felicia Marcus, Chair of the California Water Resources Control Board.
Space at the Reilly Awards is limited. Please contact Jake Assael at ja2953a@american.edu for event information. To stay current on news regarding the William. K. Awards, "like" the American University Center for Environmental Policy on Facebook and follow Professor Daniel Fiorino, the center's director, on Twitter.
For information about the event or sponsorship availability, please contact Danielle Miller Wagner at djmwagner@american.edu.
View the Program
Thank you to our generous sponsors: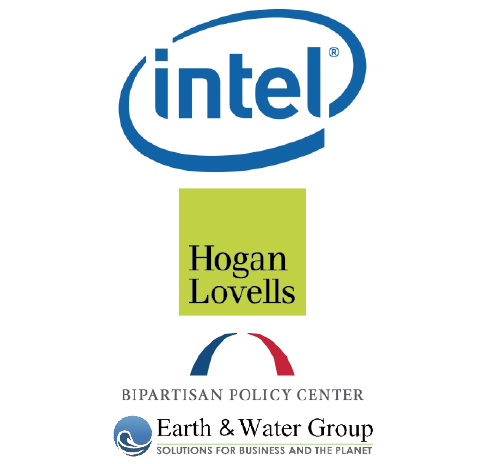 Thank you to our Affiliates for Providing In-Kind Support:

2015 Event

The Center for Environmental Policy's William K. Reilly Awards for Environmental Leadership recognize individuals in environmental careers who demonstrate the qualities of leadership, innovation, engagement of diverse interests, effective problem solving and contributions to future generations of environmental leaders. The awards, named in honor of one of the most respected leaders in U.S. environmental policy, were given at a ceremony held at American University on March 26, 2015 to Ben Grumbles, Maryland Secretary of Environment, and Fred Krupp, President of the Environmental Defense Fund (EDF), will receive the 2015 William K. Reilly Environmental Leadership Awards.
Read more
2014 Event
The second annual William K. Reilly Awards for Environmental Leadership were presented at an event on April 24, 2014, on the American University campus in Washington, D.C. The event honored award winners Daniel C. Esty, former commissioner of the Connecticut Department of Energy and Environmental Protection, and Nsedu Obot Witherspoon, executive director of the Children's Environmental Health Network, for their contributions to innovations in environmental policy. At the event U.S. Senator Bob Graham delivered a keynote address, Bill Reilly provided remarks, and graduate students from the School of Public Affairs were awarded scholarships.
Watch the 2014 Ceremony
2013 Event
The first annual William K. Reilly Awards for Environmental Leadership were presented on April 23, 2013 at an invitation-only gala that awarded outstanding SPA students with scholarships and honored a pair of leaders in the world of environmental policy, Deerin Babb-Brott and Jeffrey Leonard.
Watch the 2013 Ceremony