Center for Environmental Policy
4400 Massachusetts Avenue NW
Washington
,
DC
20016
United States
Partnership on Technology Innovation and the Environment Advances Water Technology Adoption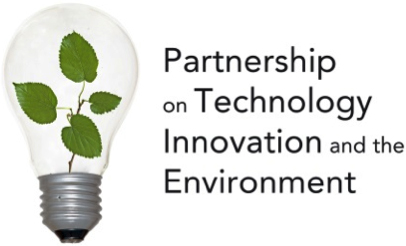 The Center for Environmental Policy is serving as the secretariat for a partnership with government, business, investment, academic, and environmental organizations to accelerate the development, adoption, deployment, scale-up, and export of technologies for energy, water, and materials that protect health and the environment.
The Partnership on Technology Innovation and the Environment (PTIE) was founded on the premise that unique capabilities of the multi-sector collaboration can catalyze and enable substantive innovation and technology deployment that could not be achieved by any of these sectors acting independently. Currently members include:
The Partnership identified gaps in current efforts through a consultative process that began in January 2014 and included its June 27 Expert Workshop on Water Technologies. The Partnership focuses on scaling up water technologies in specific areas of the EPA Water Technology Innovation Blueprint where Partnership's unique composition could be leveraged:
(1) Challenging nutrients: Technology innovation for better water quality; and
(2) Developing viable wastewater treatment business models by leveraging innovative financing and technology.
The premise of this initiative is that accelerating deployment of existing technologies holds great potential for addressing complex challenges for water resources and increasing climate resiliency.
The Partnership established corresponding workgroups composed of water technology experts from non-profits, industry, academia and the government. After assessing challenges and opportunities, each group developed an action plan for advancing specific water technologies which were refined at the June 27, 2014 workshop hosted at American University. A second phase of the Partnership will implement the action plan to meet defined metrics, and, as appropriate, use fast prototyping to test, learn, and enhance methods.
The Center for Environmental Policy provides management and analytical support for the Partnership. The Partnership grew out of the Technology Market Summit that was held at American University in May 2012. For more information on the Partnership, please see the Partnership Agreement.