Challenge Accepted as Change Can't Wait Part IV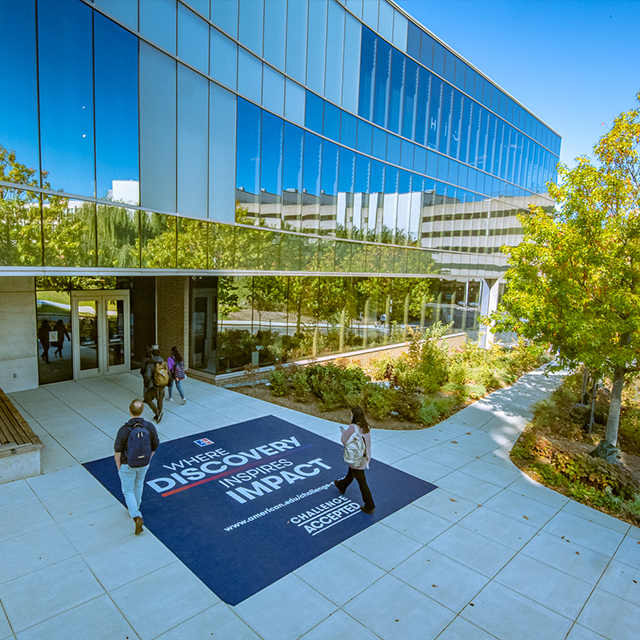 At 12:30 p.m. May 12, AU students, faculty, staff, alumni, donors, and friends joined AU president Sylvia Burwell online as she introduced Change Can't Wait: The Campaign for American University. The campaign is AU's first to launch in nearly two decades and, with its $500 million goal, the most ambitious in the university's history.
The Change Can't Wait fundraising campaign connects with the university's new brand narrative—Challenge Accepted—that launched April 19; both initiatives build from and further the Changemakers for a Changing World strategic plan.
The comprehensive campaign centers around three priorities: elevating the student experience by creating a more equitable and affordable AU through boosting scholarships, enhancing experiential learning, and promoting student health and well-being; inspiring changemaking solutions through investing in faculty and student research opportunities and state-of-the art collaboration spaces and research centers for interdisciplinary and impact-driven results; and leading strong communities in the DC region and beyond by supporting initiatives to address local challenges, promote civil discourse, and strengthen resources to help AU plan for the future. By public launch, it had raised more than $270 million.
"The Change Can't Wait campaign is the opportunity to unite the values of scholarship, learning, and community with the action critically needed in our rapidly changing world. It builds on our strategic plan and helps AU changemakers shape the future. It expands our ability to take on urgent and complex challenges, from improving mental health and addressing social inequities, to bolstering democracy and building a more inclusive society," Burwell said.
Challenge Accepted captures the essence of AU, where purpose and community centers everything the university does, from being the nation's first carbon-neutral university to being a valued partner to our home city of Washington, DC. The brand narrative visually lives in the purple, the blended space between AU red and blue that symbolizes finding common ground and a vision for the solutions to the issues confronting society. It demonstrates how AU is empowering its students, faculty, staff, and alumni to pursue their passions and build a better world through collaboration and courageous action while leading innovation in the higher education sector as it undergoes generational change.
"Challenge Accepted is . . . . a call to action and a chance to share the many purposes that make up our community and make AU special. As you pursue your passion, as you take on new and exciting challenges, this campaign is for you, about you, and in celebration of you," Burwell said.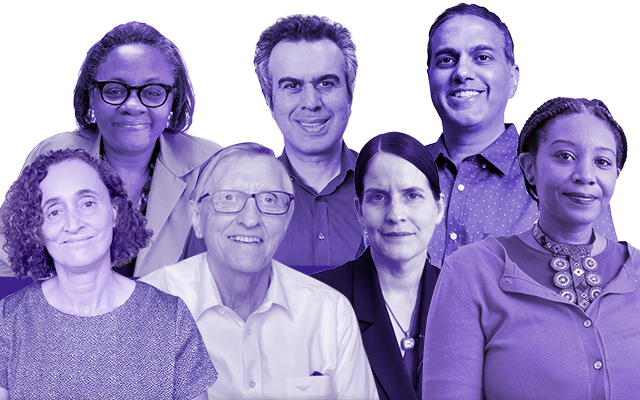 To amplify the changemaking work of AU faculty who address urgent challenges and guide the next generation of changemakers, the university launched the AU Fund for Faculty, Research, and Innovation. The fund will allow gifts of any size to increase the capacity of AU's research centers as they foster collaboration and pursue groundbreaking innovations. A video series 60 Seconds with an AU Expert illustrates the impact of AU faculty by featuring six extraordinary scholar-teachers—Laura DeNardis, Terry Davidson, Jayesh Rathod, Erdal Terkin, Cheryl Holcomb-McCoy, Brett Gilbert, and Elizabeth Thompson—and how they are tackling the world's most pressing issues.