Economics
4400 Massachusetts Avenue NW
Washington
,
DC
20016-8029
United States
Offering a combination of rigorous technical training and a focus on policy-relevant research, our PhD in Economics will prepare you for careers in academics, research, and government. Our students master economic theory, statistical methods, and applied field knowledge. Then, through the dissertation-writing process, they develop the ability to formulate and empirically answer economic questions.
Our uniquely pluralistic approach to economics incorporates diverse theoretical perspectives, both mainstream and heterodox, including post-Keynesian, institutionalist, evolutionary, and feminist economics.
Our department is the first in the nation to offer a program on gender analysis in economics and hosts a unique Info-Metrics Institute promoting the interdisciplinary study of information, information processing, and decision rules based on efficient use of information. Our forward-thinking program will put you on the cutting edge of economic analysis.
The Department of Economics at American University has partnered with EAFIT University in Medellin, Colombia, to permit the exchange of advanced PhD students seeking to collaborate on dissertation research with faculty at the partner institution.
Tailor Your Degree to Your Career

Our students develop a solid foundation in economic thought, mathematical economics, macroeconomic and microeconomic analysis, and econometrics and a focus in two empirical fields. Students write a Third Year Paper which prepares them for dissertation work.
Your research opportunities are enhanced by the department's broad array of strengths, including development economics, international economics, labor economics, monetary economics, gender economics, comparative economic systems, economic history, econometrics and Info-Metrics. PhD students develop lasting, collegial, and productive relationships with faculty, classmates and economists at DC-area institutionals, often co-authoring and publishing papers with these colleagues. 
See complete Admissions and Program Requirements.

Faculty Dedicated to Your Success
At AU, you will take classes from and work with a diverse group of esteemed economists and highly cited scholars who are engaged with practitioners and policymakers around the world. Their wide-ranging research and publications, along with the variety of methodological approaches they use, create a rich environment for innovations in theory and empirical studies. By working as research assistants and teaching assistants, PhD students gain valuable experience and mentorship in an academic setting.
Make a Difference in Your Career and the World
The extraordinary array of intellectual and professional opportunities offered by the nation's capital make American University the ideal place to study economics. The department's strategic partnerships and our faculty's relationships with nearby institutions will help you make the best use of those opportunities. Consistently ranked as one of the best cities for job seekers, Washington, DC, provides an opportunity for students and graduates to obtain internships and employment with some of the world's most important economic institutions, including the World Bank, the International Monetary Fund, research institutes, think tanks, NGOs, nationally recognized private companies, and the US Departments of the Treasury, Labor, and Commerce.
Your Doctorate Opens Doors
Economics PhD graduates are well qualified for academic careers, but the degree also opens career paths in many government agencies and international organizations. Our students receive career mentorship and placement services that lead to careers in public policy, academia, and government, both domestically and abroad.
Many of our graduates go on to academic posts at universities such as the Saint Louis University, the University of Vermont, University of Wisconsin-La Crosse, and Franklin College. Domestically, graduates have served in congress and government agencies, including the Bureau of Economic Analysis, the Department of Commerce, and the Department of Labor. Our alumni working outside of the US have gone on to found research institutions and consult for major organizations such as CGIAR-CIP and the United Nations.
Vasudeva Ramaswamy
PhD, Economics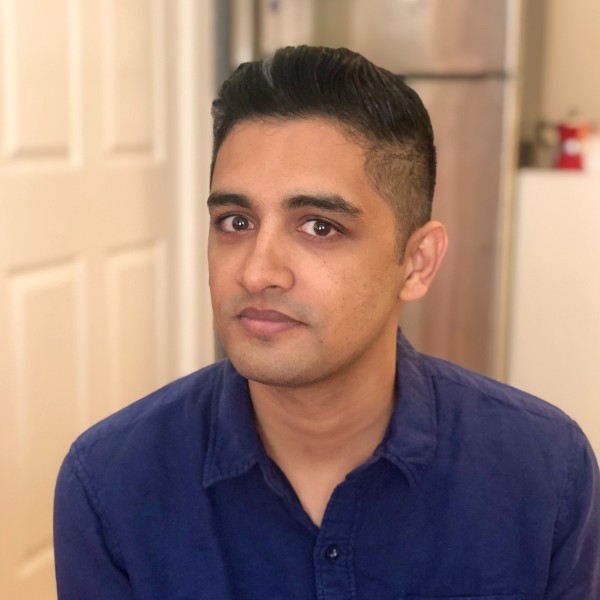 Economics PhD candidate Vasudeva Ramaswamy credits American University with helping him zero in on his area of research interest and for equipping him with the tools to explore and contribute to his field. 
During his time at AU, Vasu spent two summers working with the World Bank, studying the impact of agricultural aggregators in East Africa — specifically, how they provided income and security to farmer communities. 
Vasu's dissertation considers the effects of the Federal Reserve Bank's actions on household inequality. Who gains and who loses when the Fed increases (or decreases) interest rates? And how do these effects propagate through the economy? Because business income and profits play a key role in household inequality, Vasu looks at how businesses respond to the actions of the Fed. 
After he earns his PhD, Vasu says he would love to be able to continue researching the importance of economic heterogeneity in monetary policy transmission. "I am particularly grateful for AU's faculty, who are leading experts in their field and approachable and encouraging as mentors," he adds. "I am equally grateful for the rest of my PhD cohort, who are a brilliant and motivated group. I am learning from them continually."
Discover CAS: The Sciences
00:01:59
Explore our social science community.
Video Take a Video Tour.
Please send me information about PhD in Economics