Economics
4400 Massachusetts Avenue NW
Washington
,
DC
20016-8029
United States
PhD in Economics At a Glance
45 credit hours of course work, completed in as little as 2.5 years.
Study diverse theoretical perspectives, including post-Keynesian, intuitionalist, evolutionary, and feminist economics.
Tailor your field coursework to best match your research interests.
Designated as a STEM degree program 
Program Director: Professor Nathan Larson.
PhD Candidate, Economics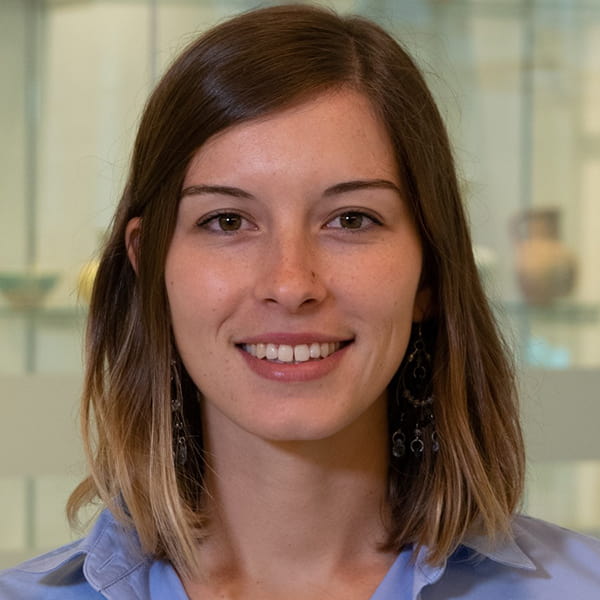 San Francisco Federal Reserve Board's essay contest called for papers studying economic impacts of gender and racial inequalities. As a winner, Aina's paper will be published in the Federal Reserve Board's Economic Letter and will have the opportunity to participate in a 6-week summer research program.
Aina's paper focused on the impact of monetary policy, through interest rates, on spending patterns among types of U.S. households—those with mortgages, those with women versus men as head of household, and those headed by White versus Black people. By building on her interest in macroeconomic inequality topics with direct policy implications, she intended (and continues to intend) to fill a gap in the literature, adding to the income inequality narrative by bringing gender and racial inequalities to the forefront of discussion.
Through this project, she was able to not only establish the impact of monetary policy shocks on consumption patterns, but also inform the Federal Reserve Board of these distributional impacts. When discussing her research, Aina states that "promoting equal opportunity and understanding the different impacts of policies can help policymakers create policies that promote economic growth while benefitting all groups' well-being in society."
Her interest in analyzing inequality topics through lens of distributional effects of macroeconomic policies came to life during her research for this paper and "ties directly into [her] plans for [her] dissertation…, a good starting point for [her] future research."
PhD Candidate, Economics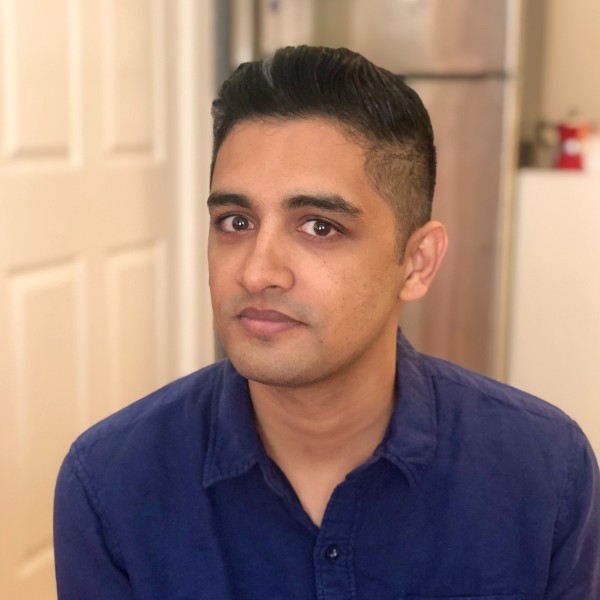 Economics PhD candidate Vasudeva Ramaswamy credits American University with helping him zero in on his area of research interest and for equipping him with the tools to explore and contribute to his field. 
During his time at AU, Vasu spent two summers working with the World Bank, studying the impact of agricultural aggregators in East Africa — specifically, how they provided income and security to farmer communities. 
Vasu's dissertation considers the effects of the Federal Reserve Bank's actions on household inequality. Who gains and who loses when the Fed increases (or decreases) interest rates? And how do these effects propagate through the economy? Because business income and profits play a key role in household inequality, Vasu looks at how businesses respond to the actions of the Fed. 
After he earns his PhD, Vasu says he would love to be able to continue researching the importance of economic heterogeneity in monetary policy transmission. "I am particularly grateful for AU's faculty, who are leading experts in their field and approachable and encouraging as mentors," he adds. "I am equally grateful for the rest of my PhD cohort, who are a brilliant and motivated group. I am learning from them continually."
PhD Candidate, Economics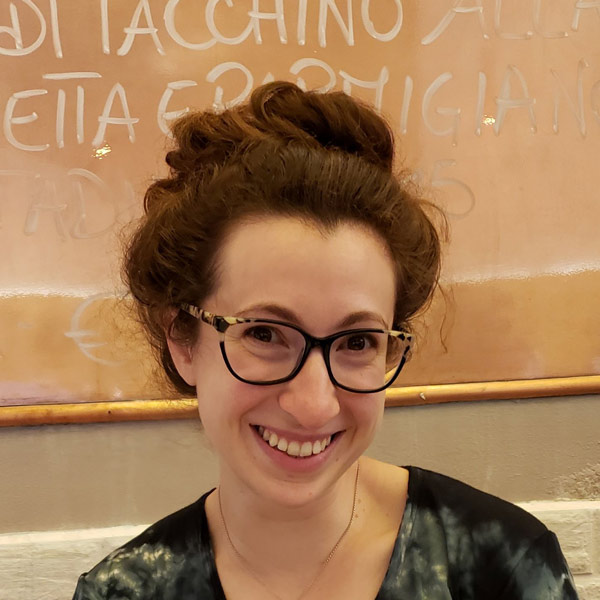 Economics PhD candidate Elissa Cohen received an NSF grant to pursue her research about assumptions people make about risk and, building off an idea from a previous project, Elissa continues her interest in the Value of Statistical Life in this one to question the validity of how VSL is used and estimated. In doing so, she contributes to development of a more complete theory of how perceptions of risk guide decision making.
Elissa asks three questions: (1) Is the construct validity of the VSL consistent across measurement approaches? (2) Do people value the mitigation of varying types of fatality risk differently across domains? (3) Do people accurately comprehend the probability of death in a given setting?
To answer these questions, Elissa uses discrete choice experimental (DCE) designs, self-report surveys, and machine learning techniques to evaluate the validity of the VSL as an assessment how people's risk assessment shapes behavior.
This research improves the understanding of how people perceive fatality risk across domains and how perceptions impact choices about risk exposure. With this research comes the potential to reshape how regulatory agencies construct their aggregated VSL estimates for future cost-benefit analyses, influencing policy decisions and allocation of scarce federal resources.
As she thinks about impact and the research space she can contribute to and develop, Elissa comments, "AU has definitely helped me refine the types of questions I am interested in answering…. I see myself continuing to explore and test feedback loops between emergent human behaviors and macro-level policy decision-making."
PhD Candidate, Economics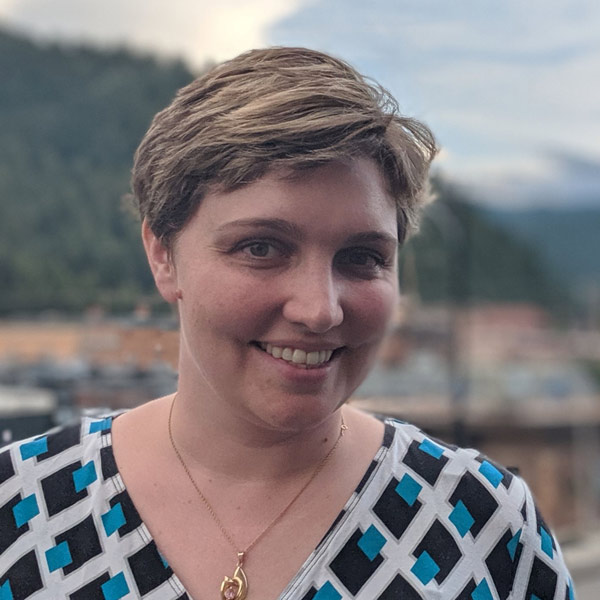 Amy Burnett Cross has been selected as one of the three NBER Pre-Doctoral Fellows in the Gender in the Economy program to support her dissertation research on the influence of military policy on the sorting of women into occupations. Through this research, she is able to include her knowledge from AU's Program on Gender Analysis in Economics as well as her understanding that by bringing more insight from conservative institutions into her research realm, she could enhance the policy space of gender equity.
As she continues her career, Amy desires to conduct research that is directly applicable to policymakers, and through her research on this project, Amy has the chance to do this in addition to engaging with economic history and begin to invest more time in the historical arc of military policy and gender dynamics.
She has three focuses for her dissertation project: (1) evaluate the impact of lifting the ban on women in combat (in 2013) on civilian occupational desegregation; (2) measure the extent to which gender desegregation of the Army (in 1977) signaled a shift in the appropriate role of civilian women at work; and (3) assess whether the structure of the U.S. draft in WWI (in 1917) contributed to the development of the male breadwinner norm.
Amy's work aims to provide evidence that policy changes can influence social norms constraining women's work and occupational segregation, particularly in discovering how policies regarding women's participation in the military go on to influence gender gaps in civilian labor market outcomes. In doing so, Amy also seeks to contribute to the research of information asymmetry as a cause for occupational segregation—does military gender desegregation function as a reduction of information asymmetry?
With the support and accommodation of her peers, professors, and advisor, Mary E. Hansen, Amy has been able to focus on her academic excellence and develop close friendships and bonds during her journey at AU. In discussing her work in gender economics and the community at American University, Amy offered, "AU attracts women economists and I have found some truly excellent ones here."