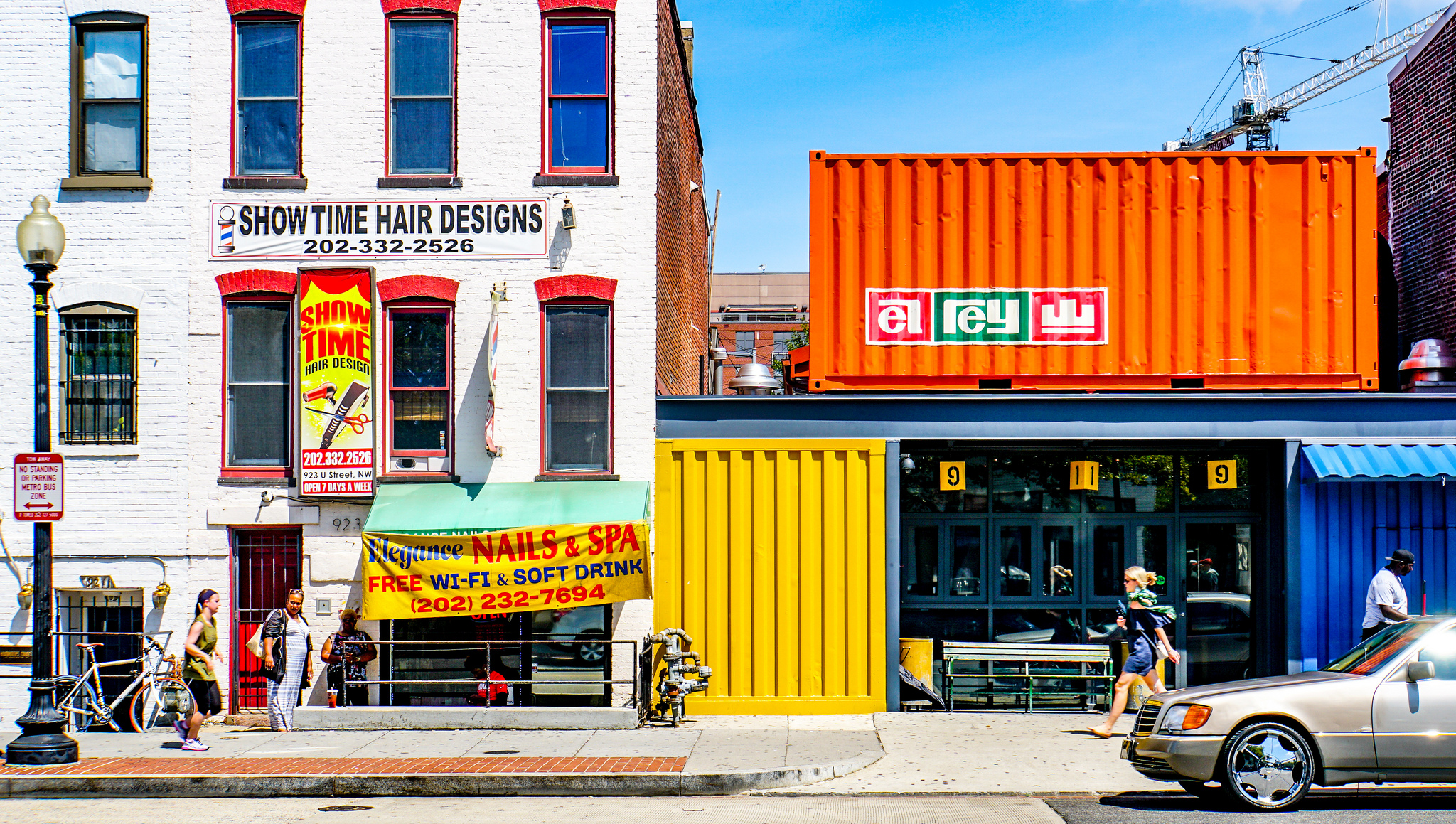 With the support and co-sponsorship of the District of Columbia's Office of Planning, CLALS convened a day-long workshop on May 21, 2018, "Sharing Space: Examining African American and Latino Intercultural Exchanges in Dynamic Neighborhoods." A group of academic experts, policymakers, and practitioners gathered to assess changing community demographics in the District, and identify the central issues associated with this in comparison with similar metropolitan areas, with the goal of benefiting policy development and planning in the District and region.
The workshop specifically assessed the resulting inter-group dynamics associated with an evolving narrative of Latino inclusion in neighborhoods that historically have been majority African American, while also examining African American and Latino intercultural exchanges in such dynamic neighborhoods. Participants identified emerging trends and challenges; highlighted key issue-specific challenges connected to changes in the Latino and African American demographic landscape, such as housing, business growth, youth/education/workforce development, and the relative success of efforts to build inclusive communities and inter-ethnic coalitions to more effectively participate in the process of urban planning; and aimed to evaluate the success or failure of programmatic approaches other cities have adopted to address issues related to changing diversity, in order to identify new opportunities for beneficial policies and their implementation.
This workshop began to identify a set of policies and solutions for government, institutions, and the private sector, with a focus on policies that are at once inclusive, supportive of community leadership, and which promote shared visions of community wellbeing and belonging, while mitigating tensions that might otherwise adversely impact disadvantaged communities. Further workshop outcomes are forthcoming.
Regional Planning Directors Meeting
November 16, 2018 | Washington, DC
As a continuation of the Center's work with the District of Columbia's Office of Planning, in November 2018, CAS Professor and CLALS Affiliate Michael Bader presented outcomes of that workshop and results of the most recent DC Area Survey to the DC metro region's planning directors at the Metropolitan Washington Council of Governments.