Temporary Program Suspension
FONCA expressed its intention to renew the Program in 2020, but the relaunch has been put on hold due to the COVID-19 pandemic. Further updates will be posted to this page as they become available. 

As a part of a long-standing agreement between American University and the Mexican Ministry of Culture (Secretaría de Cultura), the Center administered the Cátedra Cultural de México Program, a collaborative arts-based initiative to promote Mexican arts and culture. In coordination with the Mexican Cultural Institute of Washington, DC, the National Fund for Culture and the Arts (FONCA) selected distinguished Mexican artists to visit the AU community, deliver public lectures, and engage faculty and experts in the DC-metro area. American University joined an exclusive list of seven universities that partner with this Mexican government program, among them Brown, Harvard, Princeton, the City College of New York, the University of California system, the University of Leeds (UK), and the University of Chicago.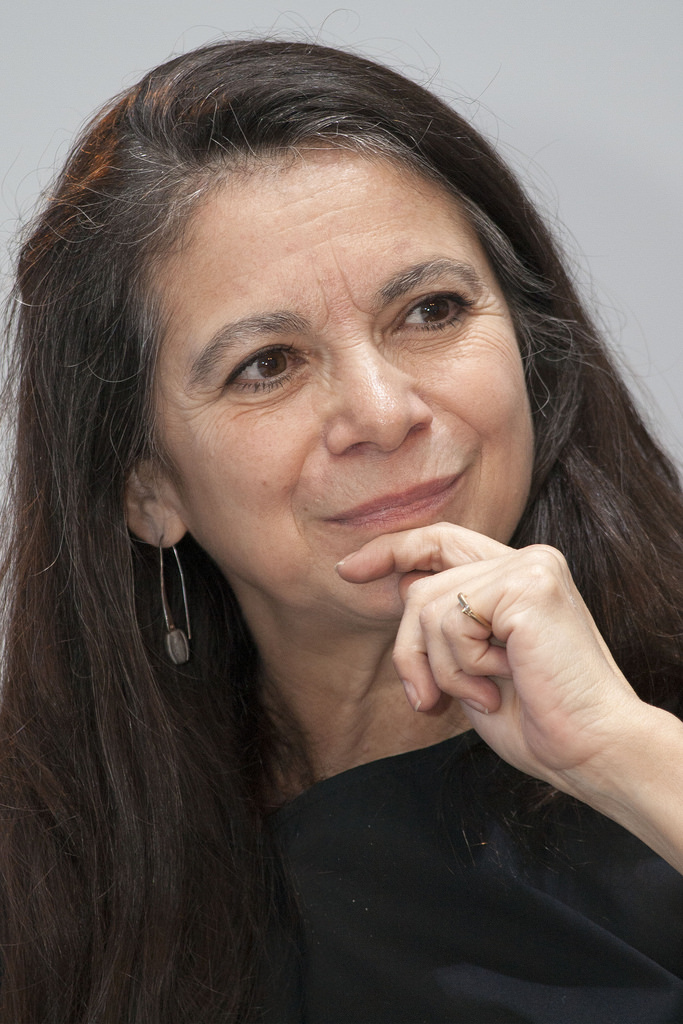 Past Events
Carmen Boullosa
American University welcomed esteemed Mexican author Carmen Boullosa in October 2018. Boullosa participated in a panel discussion on her work, and visited an upper-leve Spanish-language class on Latin American literature. Boullosa is one of Mexico's leading novelists, poets, and playwrights. Many of her 18 novels deal with historical themes, such as novels like Antes (1985), winner of the Premio Xavier Villaurrutia, and Tejas (2014), set during the little-known Mexican invasion of the United States. In addition, Maestra Boullosa is also known for her plays and poetry. Most notably, Teatro herético (1987), a group of three parodies in play format, demonstrates her focus on feminism and gender in society while using satire to criticize the socialized expectations of the reader. Boullosa has also had a distinguished teaching career – holding visiting appointments at San Diego State, Georgetown, La Sorbonne (Alfonso Reyes Chair) – and has lectured at Brown, Princeton, Irvine, UCLA, and institutions in England (Trinity College at Oxford), Germany, Austria, France, Spain, Argentina, Ecuador, Venezuela, Colombia, and elsewhere. In 2001, she came to New York as a fellow of the New York Public Library's Center for Scholars and Writers, and decided to spend more time in the city. In 2002-2003 she was Visiting Professor at NYU (holding the Andrés Bello Chair). During 2003-2004 she was Visiting Professor at Columbia. From 2004 to 2011, she was a Distinguished Lecturer at City College, CUNY. Since 2005, she has co-hosted the CUNY-T.V. the NY EMMY award winner Nueva York, in which she interviews major Spanish-speaking writers, artists and intellectuals. Carmen Boullosa has been likened to Mexican giant Juan Rulfo as well as Latin American literary legend Jorge Luis Borges, and was an integral part of an intellectual and politically dissident Mexico City in the 1980s and 90s. A Guggenheim Memorial Fellow, Boullosa is recognized for her work's originality, intimacy, and beauty.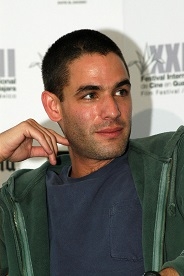 Fernando Eimbcke
American University welcomed renowned Mexican filmmaker Fernando Eimbcke in late October 2017. Best known for his debut film Temporada de patos (2004)-- winner of an Ariel Award for Best Film-- Eimbcke's cinema highlights the adolescent experience through a minimalist approach. Known for his "evocative simplicity" and portraits of everyday life, Eimbcke's other films include Lake Tahoe (2008) and Club Sandwich (2013).
From Havard University's Jonathan Shpall, "Over the past decade, Eimbcke has established himself as one of the most influential young directors in Latin America. In all three of his feature films, Eimbcke provides brief glimpses into the lives of young characters traversing the formable and transformative times of adolescence. Throughout his oeuvre, Eimbcke displays a remarkably deft comedic sensibility that captures the idiosyncrasies and slight wonders of childhood innocence and naiveté."
Watch a full recording of the event.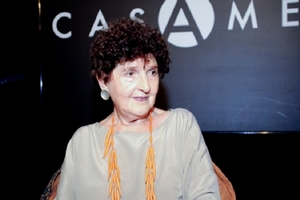 Margo Glantz
Through its partnership with the Mexican Cultural Institute, CLALS hosted acclaimed Mexican writer, essayist, literary critic, and scholar Margo Glantz for a panel discussion in October 2016. Glantz was joined by AU scholars, including faculty from the Department of World Languages & Cultures, Núria Vilanova and Juliana Martínez, and Manuel Cuéllar of George Washington University.
Born in Mexico City to parents who fled the Ukraine in the 1920s, Glantz studied English and Spanish literature at the National Autonomous University of Mexico (UNAM). Glantz later received her doctorate in Hispanic Literature from the Sorbonne in Paris. Upon returning to Mexico, she became faculty at UNAM, teaching courses on Hispanic and Comparative literature, in addition to founding the literary magazine, Punto de Partido. Over the next half-century, Glantz taught courses in the United States, Europe, and Latin America, eventually beginning to write her own novels, essays, and literary critiques. In 1981, she published the landmark novel Las genealogías, which weaved a portrait of her family's life in Europe and Mexico. Glantz is perhaps best known for her work on Sor Juana Inés de la Cruz, and feminist critiques of other Mexican colonial figures, including La Malinche. In 2010, Glantz received the Juan Rulfo Prize for Literature.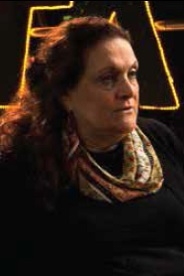 Guita Schyfter
In October 2015, CLALS hosted acclaimed Mexican film director Guita Schyfter for a panel discussion and Q&A session with the audience. Joining her were Amy Oliver of the Department of Philosophy and Religion; Jeff Middents of the Department of Literature; and Núria Vilanova of the Department of World Languages and Cultures.
Raised in Costa Rica by Eastern European Jewish refugee parents, Guita Schyfter received her Bachelor's in Psychology from the National Autonomous University of Mexico (UNAM). After receiving a scholarship from the British Council, Schyfter studied audiovisual production at BBC in London. As a television and film director in Mexico City, Schyfter worked for Telesecundaria and the Mexican National Archive before making her first major film, Novia que te vea, in 1993. Novia won several major awards in Mexico, including the highly prestigious Ariel Award for Best First Film. Incorporating elements of her experience of the Jewish diaspora in Mexico, Schyfter's cinematography blends memory and narrative testimony to question everyday assumptions of identity. Los laberintos de la memoria (2007) and Huérfanos (2014) are her two most recent full-length features.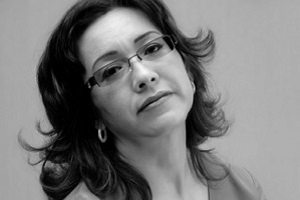 Cristina Rivera Garza
In September 2014, CLALS was pleased to welcome award-winning author Cristina Rivera Garza for a panel discussion on the place of writing and community in the context of contemporary violence. She was joined by Professor Jeff Middents from the Department of Literature and by Professors Núria Vilanova and Brenda Werth from the Department of World Languages and Cultures. Over 50 guests were in attendance.
Cristina Rivera Garza was born in northeast Mexico, received her doctorate in Latin American History at the University of Houston, and currently directs the Master of Fine Arts in Creative Writing Program at the University of California, San Diego. Dr. Rivera Garza is the only author who has won the prestigious Sor Juana Inés de la Cruz Prize twice, first for her novel Nadie me verá llorar (2001) and again for her novel La muerte me da (2009). Her writing embodies various approaches (novels, short stories, essays, prose, blogs, and criticism), and her texts have been translated into English, Italian, Portuguese, German, and Korean.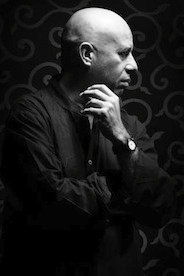 Mario Bellatin
In April 2014, CLALS was pleased to welcome acclaimed novelist Mario Bellatin for a panel discussion on contemporary Mexican literature. He was joined by panelists Yuri Herrera, also a distinguished Mexican author, and Professors Ana Serra and Juliana Martínez from the Department of World Languages and Cultures. The event was held in Spanish with 90 people in attendance.
Mario Bellatin's approach to an experimental consciousness marks the standard of convex writing in contemporary Latin American literature. Bellatin was born in Mexico, grew up in Peru, and studied screenwriting in Cuba. Among his more well-known works is his book Flowers, which won the Premio Xavier Villaurrutia in 2001. He was the recipient of a Guggenheim grant in 2002, and Nobel Prize-winning author Mario Vargas Llosa described him as "one of the most interesting writers that have arisen in Latin America in recent years." Read the New York Times profile of Bellatin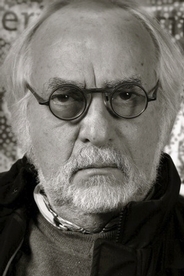 Arturo Ripstein
In September 2013, CLALS was honored to welcome to campus Mexican film director Arturo Ripstein, widely considered Mexico's most celebrated and respected contemporary filmmaker. Ripstein's career spans nearly a half century of Mexican filmography, including such enduring masterpieces as El castillo de pureza ( The Castle of Purity, 1972), El lugar sin límites ( Hell has no limits, 1977), Profundo carmesí ( Deep Crimson, 1996), and El coronel no tiene quien le escriba ( No One Writes to the Colonel, 1999). During the public event, Maestro Ripstein discussed his career and answered questions from a panel of CAS professors, including Jeffrey Middents, Ludy Grandas, Núria Vilanova, and Brenda Werth. Over 85 people were in attendance.
Élmer Mendoza
On January 31, 2013, Mexican playwright, storyteller and novelist Élmer Mendoza came to AU to present a lecture on his work, the majority of which explores the influences of the drug economy on Mexican society. Winner of the 2007 Tusquets Award for his novel Balas de plata (Silver Bullets), Élmer Mendoza is widely considered the foremost figure in a new crime fiction genre known as "narcoliterature." Mendoza is currently professor of literature at the Universidad Autónoma de Sinaloa. After the lecture, Mendoza and AU faculty participated in a panel discussion.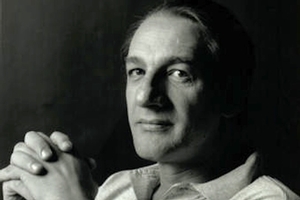 Alberto Ruy-Sánchez
In September 2012, CLALS welcomed prominent Mexican author Alberto Ruy-Sánchez, who delivered a lecture on the literary journey that led to El Quinteto de Mogador, a five-novel series born out of the author's travels between Mexico and Morocco. The first novel of the series, Mogador, was awarded the Xavier Villaurrutia Prize in 1987, the most prestigious literary recognition in Mexico. Born in 1951, Ruy-Sánchez is the author of over 23 books of fiction, non-fiction, and poetry, many of which have been translated into as many as 15 languages. Visit the author's website.