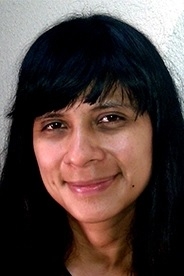 Kara Andrade
School of Communication
Year of Program Entry: 2014
Kara has more than ten years of experience working in the United States and Latin America as a bilingual journalist, entrepreneur and multimedia producer for a variety of leading media organizations including Al Jazeera America, Americas Quarterly, Associated Press, Christian Science Monitor, France 24, Global Post, The New York Times, and others. She consults as a trainer for the U.S. State Department's eDiplomacy Initiative, as well as for the U.S. Institute of Peace. She has presented in fifteen countries at conferences including the Ashoka Future Forum, Campus Party Mexico, Commonwealth Club of California, Fulbright Annual Conferences, Guatemala Scholars Network, more than ten U.S. State Department organized TechCamps, four consecutive South by Southwest (SXSW) panels, various PeaceTech Exchanges organized by the United States Institute of Peace, the World Social Science Forum, and many others.
Her research interests are in media, technology, entrepreneurship, digital storytelling, social movements and strategy, and Latin America.
Website: http://www.karaandrade.com/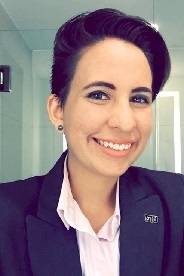 Emily Bello Pardo
Comparative Politics, School of Public Affairs
Year of Program Entry: 2015
Emily D. Bello-Pardo's research interests include drug policy and security, processes of democratization and autocratization, and the influence of communication on political attitudes. She graduated with a Master of Arts in Latin American and Caribbean Studies from Florida International University (FIU) in 2015. At FIU, she was a Fellow of the Latin American Marijuana Research Initiative (LAMRI,) where she studied the legalization of marijuana in Uruguay. Previously, Bello-Pardo received dual BAs in Political Science and International Relations from FIU, where she was was inducted into Phi Beta Kappa, graduated with academic honors through the Honors College, was part of the debate team, and attained certificates in Latin American Studies and National Security Studies. Born and raised in Caracas, Venezuela she serves as Executive Director of Se Habla Venezolano Foundation, position through which she facilitated the electoral mobilization De Miami Pa' New Orleans in 2012 and 2013, when thousands of Venezuelans from four states mobilized to Louisiana to vote in the Venezuelan presidential elections.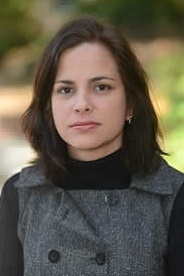 Cristiane Dias
S.J.D. Candidate, Washington College of Law
Year of program entry: 2013
Cristiane Dias holds a law degree from her native country of Brazil and a Masters in International Environmental Law from Queen Mary University in London. Her doctoral dissertation focuses on public participation in the Brazilian Environmental impact assessment (EIA), which proposes measures to improve this participation in light of worldwide best practices.
Prior to entering the Washington College of Law, Cristiane worked as an environmental lawyer at major national and transnational companies based in Brazil. She also worked as an independent consultant, writing legal chapters that assessed the environmental impact during thee installation of infrastructure projects in Brazil. During her first year at WCL, she worked as a program assistant at the Brazil-U.S. Legal and Judicial Studies Program, as well as interning as a researcher at the Human Rights Coalition.
Cristiane's research interests include international environmental law, environmental justice, environmental democracy, the environment and human rights, the role of international financial institutions, and the social/environmental impacts of responsibility.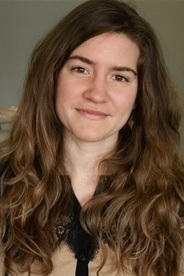 Beth Geglia
Anthropology, College of Arts and Sciences
Year of Program Entry: 2013
Beth Geglia received an Honors B.A. at the University of Wisconsin in Madison with majors in Sociology, International Political Economy, and Latin American Studies with a certificate in Global Cultures (2007). She earned a Certificate in Documentary Film from the Duke University Center for Documentary Studies in 2010 and has produced various short documentaries on local and international social movements as an independent media maker. She recently co-directed a feature length documentary about a community-controlled free hospital in Afro-indigenous communities on Honduras' northern coast entitled Revolutionary Medicine: A Story of the First Garifuna Hospital. The film has been presented in nine countries and over a dozen Universities within the United States.
Beth has particular interests in Economic, Ecological, and Feminist Anthropology. She has a professional background in human rights campaigning, crisis intervention for survivors of sexual violence and human trafficking, and language interpretation. In 2014 she received a Robyn Rafferty Matthias grant to do preliminary research on new autonomous economic zones in Honduras, where her research will focus on territorial projects of neoliberalization and their impacts on various forms of collectivity.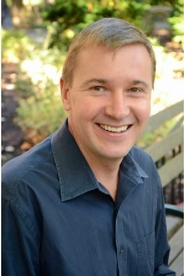 Bryan Hickel
International Relations, School of International Service
Year of Program Entry: 2016
Bryan researches energy and environmental regimes, energy security, "Big Bang" technological disruption in the energy space, and petro states, all in relation to Latin America. He has an MSc in Global Affairs from New York University, where his thesis focused on the plight of petro states in an era of declining crude prices, with special attention paid to Venezuela. He also has an MBA from Georgetown University and BSc in Journalism from the University of Colorado at Boulder.
Bryan began his career as a journalist in Guatemala before going on to work for Time Warner, Wells Fargo, and Merrill Lynch. He has lived and studied in Buenos Aires, Barcelona, and Granada, Spain. Bryan's interest in Latin America extends to Haiti, where he has been extremely involved in building and maintaining schools as a board member with the NGO "The Road to Hope" for the past six years.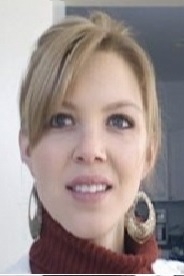 Laura Jung
Anthropology, College of Arts and Sciences
Year of Program Entry: 2012
Laura holds a dual BA in Political Science and Spanish from University of North Texas and an MA in International Studies from DePaul University. Her Master's thesis focused on the dispossession of the afro-indigenous Garífuna from their ancestral lands by industrial African Palm plantation owners. She continues to be in solidarity with Garífuna political struggles and land rights issues in Honduras.
Laura is currently in Honduras conducting field research. Her dissertation research asks what the effects of short-term medical missions are on health outcomes in rural Honduran communities and what the broader social effects of these projects are. Her interests come from her years of experience as a volunteer translator and brigade leader for a short-term medical mission organization that works in Honduras. She also worked with School of the Americas Watch and has several years of experience working with higher education and international not profit organizations.
Laura's interests encompass a range of topics, from critical medical anthropology, humanitarianism, and development, to race, gender, and inequality. Laura has taught ANTH 110 - Intro to Anthropology at AU and her publications can be found online in Rethinking Development and Inequality, Vol. 3 and ClusterMag, Issue 3. Before beginning field research, Laura was active in the Anthropology Graduate Student Council (2012-2014) and the 2013 Public Anthropology Conference activities - and encourages you to get involved too!! When she's not busy doing interesting and important anthropological work, Laura can be found walking her dogs, baking cupcakes and other goodies, and sewing. Contact Laura at laura.jung@american.edu.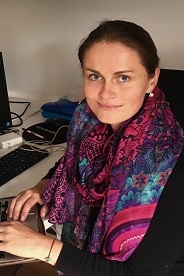 Olga Khrustaleva
School of Communication
Year of Program Entry: 2014
Olga is a Ph.D. candidate in the School of Communication. She has worked as a journalist, producer, and videographer in the US, Latin America, and in her home country of Russia. Her interests are in the areas of Internet governance, digital human rights, freedom of expression, and the role of technology in political processes. Olga's dissertation explores Internet development in Cuba and its implications. She is a 2017-18 Internet of Rights Fellow at the human rights NGO Article 19 where she explores digital censorship. She is also former Google Policy Fellow at the Chilean NGO Derechos Digitales (Digital Rights) where she researched censorship in Latin America.
Olga holds a M.A. in Journalism from the University of Missouri, where she was a Fulbright scholar, an M.A. in International Relations from St. Petersburg State University, and a B.A. in Foreign Languages from Ryazan State University (Russia).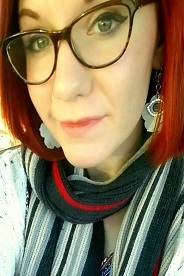 Veronica Limeberry
International Relations, School of International Service
Year of Entry: 2016
Veronica's research examines the intersections of agroecology, gender, and colonization. She holds an MA in Gender and Diversity Studies and an MPA in Economic Planning and Development from East Tennessee State University, and is the founder of an Appalachian-based non-profit that supports locally-driven sustainable food systems. For her master's thesis, she spent many months working with Andean mountain women in the Cusco region of Peru to learn how reclaiming agricultural biodiversity can also be a tool for women's empowerment. Veronica has also worked as a Fulbright Scholar with Dr. Vandana Shiva across India, to further knowledge about how women's rights, food sovereignty, and decolonization impact one other. Outside of her role as a researcher and non-profit director, Veronica has also served as an advocate for rural women ending hunger at the United Nation's Commission on the Status of Women, and currently consults with American Farmland Trust on developing farmland conservation programs through training of women landholders in the US.
Her current research through SIS examines the success of grassroots farmers' movements in not only reducing hunger through sustainable food systems, but also empowering the historically disenfranchised through reclamation of localized agricultural knowledge. She plans on continuing to work with both Himalayan and Andean women farmers, as well as with farmers' organizations in Mexico and Cuba.



Luciano Melo
Comparative Politics, School of Public Affairs
Year of Program Entry: 2013
Luciano Melo is a Brazilian student with a BA in Communication from Pontifícia Universidade Católica, Brazil; and an MA in International Relations from CUNY, USA. His areas of interest are transparency and democratization of the Southern Cone, as well as the integration of Latin American countries.
Prior to coming to the U.S. he was was an instructor in Negotiation and Conflict Resolution, giving classes and lectures to more than 1,000 students from the tri-border area of Foz do Iguaçu, Brazil.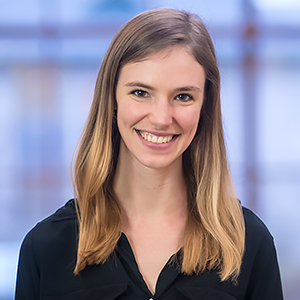 Julie Radomski
International Relations, School of International Service
Year of Program Entry: 2017
Julie's research interests are in development studies and specifically issues related to gender and political economy. For her dissertation, she intends to explore the social and economic impacts of foreign investment in the Caribbean, particularly in contemporary Cuba. She has prior experience in advocacy relating to social and environmental issues in international development and holds an M.Phil. in Development Studies from the University of Cambridge, and a B.Phil. in Economics, Anthropology, International and Area Studies from the University of Pittsburgh.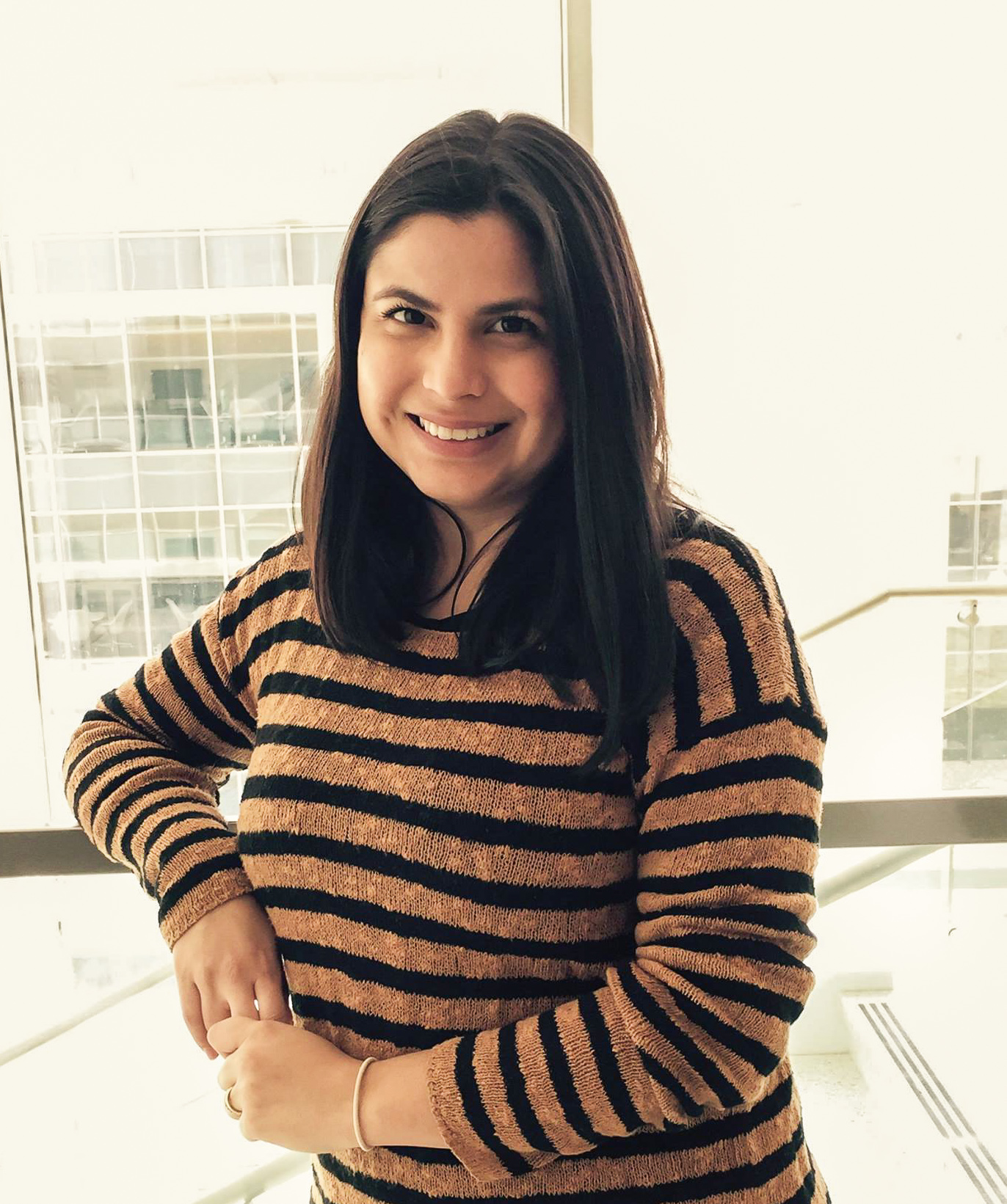 Rafaela Rodrigues
S.J.D. Candidate, Washington College of Law
Year of program entry: 2018
Rafaela Rodrigues holds a law degree from Federal University of Pará and a Master of Law from Pontifical Catholic University of Rio de Janeiro in Brazil. She also holds an LL.M. in International Legal Studies from American University Washington College of Law with specialization on Gender & Law and International Human Rights. Her doctoral research focuses on the legal and regulatory changes regarding domestic work in Brazil and the impacts on Brazilian families.
Prior joining the Washington College of Law S.J.D. program, Rafaela worked as Policy Fellow at the National Immigrant Women Advocacy Project at the Washington College of Law, where she continues as Research Assistant. Her background includes practice in the legal field and the public sector. In Brazil, she worked in the federal government, at the Ministry of Labor and Welfare, Youth Secretariat, and the Ministry of Rural Development. Rafaela's academic interests include Family Law, Human Rights, International Public Law, Labor Law, Gender Studies, and Feminist Legal Theory.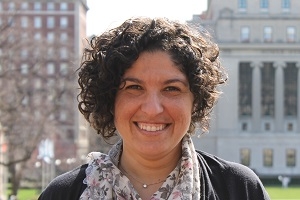 Fernanda Ribeiro Rosa
School of Communication
Year of Program Entry: 2015
Fernanda Rosa graduated with a degree in sociology from the University of São Paulo and earned a Masters in Public Management and Policy at the Fundação Getúlio Vargas, where her thesis focused on digital literacy in Brazil. She is particularly interested in the interdependence of local Internet policies and the global Internet governance ecosystem and how the disputes in this arena are central to understanding the concept of national sovereignty today, while also shedding light on public understanding of technology as key to the exercise of citizenship. Because Brazil is the first country to have a broad Internet regulation policy, she has begun her research on the "Marco Civil da Internet" (Brazilian Civil Rights Framework for the Internet).
Rosa is the co-author with Gustavo Azenha of Mobile Learning in Brazil: Management and Implementation of Current Policies and Future Perspectives (2015, available in Portuguese and in English). She has also published in Sur-International Journal on Human Rights.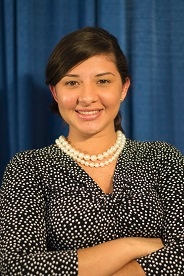 Barbara dos Santos
Political Science, School of Public Affairs
Year of Program Entry: 2015
Barbara dos Santos received her BA in International Relations in Vila Velha, Brazil and her MA in Political Science from West Virginia University. Her research focuses on Brazilian politics and environmental policy, the latter of which affects and is affected by the policy of neighboring South American countries, especially those who share the Amazon rainforest with Brazil. She has written several blog posts on the AULA blog. 
 
Daniela Stevens
Political Science, School of Public Affairs
Daniela Stevens is a Ph.D. candidate in Political Science in the School of Public Affairs and is a recipient of the 2014 Tinker Field Research Grant, which supported her dissertation research titled "Uniting Behind Presidential Bills Even in a Divided Congress: Evidence from Mexico's National and Subnational Legislatures". Her research focuses on national and subnational policies that put a price on carbon emissions. She wrote several blog posts on American University's Latin American Blog (AULA Blog) managed by CLALS.