Undergraduate Research Funding Opportunities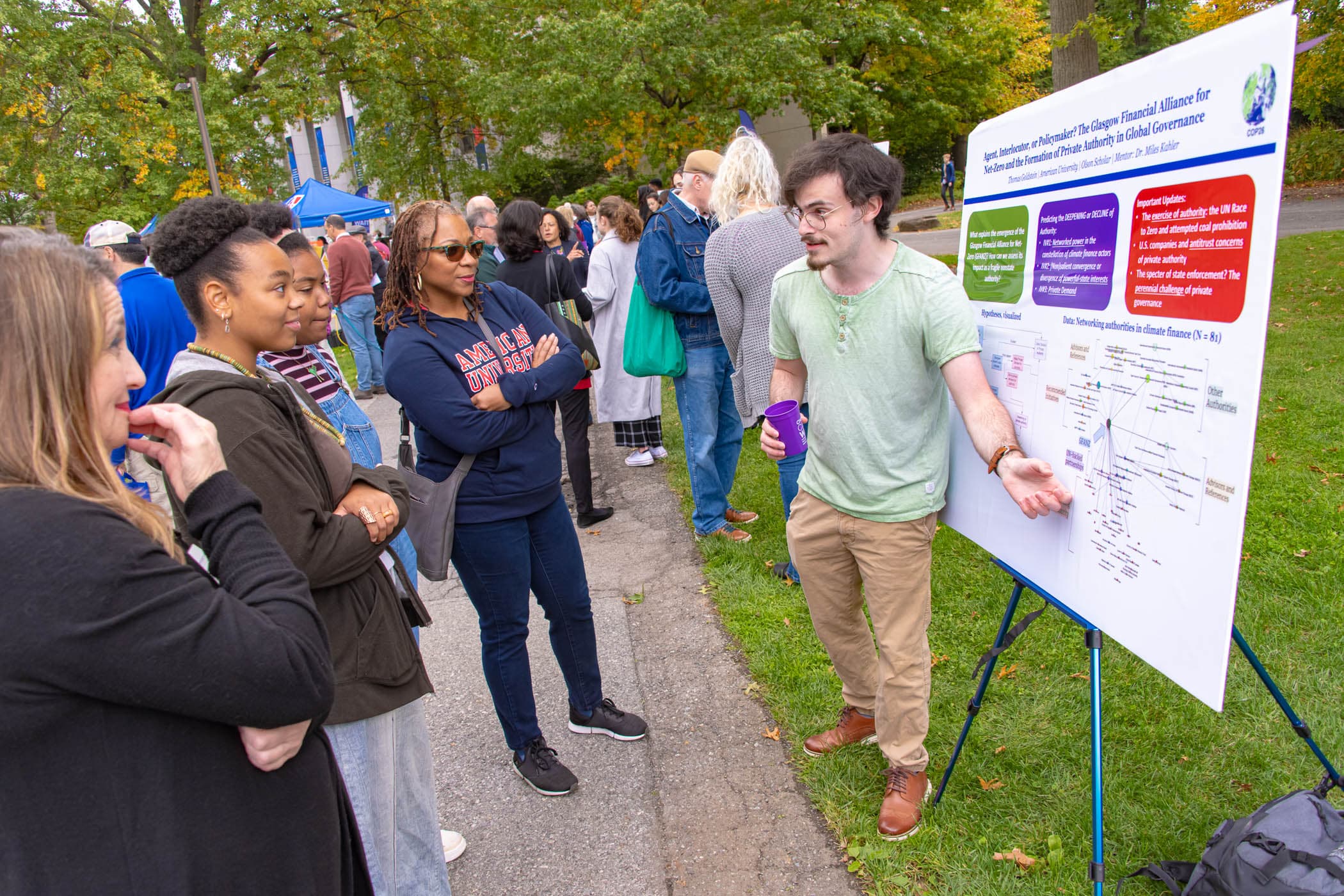 American University is committed to supporting undergraduate research by providing funding and resources to support students in all stages of their research pursuits. This includes  opportunities to serve as paid research assistants to full-time faculty, funding to engage in independent research projects and conference participation, as well as more in-depth summer research projects under the guidance of a faculty mentor as detailed below.
Applicants must be full-time students pursuing an undergraduate degree. Applications will be individually reviewed on merit, with special attention given to overall academic progress and success within the student's area of research. Funding cannot be granted for travel and presentations given after officially graduating from the university. Only one travel reimbursement can be received per academic year. If applying for summer travel, the student must be registered for classes at AU in the coming fall.
Undergraduate Research Assistants: Faculty may apply for funding to hire undergraduate research assistants during the academic year. Applications are accepted each semester and awards are granted for up to 70 hours of assistance. Students are hired through the Office of Undergraduate Education and Academic Student Services with the faculty member as the supervisor of record. For more information, please contact ugresearch@american.edu . You may apply for funding here.
Summer Scholars and Artists Program: Students can apply for funding for in-depth research projects or creative work under the guidance of a faculty mentor through the Summer Scholars and Artists Program. This program allows students to apply for up to $4,000 for eight weeks of summer research. Faculty mentors are paid a stipend of $500 to supervise the project. Learn more about this summer research grant program here.
Rolling Undergraduate Research Support: Students may apply for research and research-related funding on a rolling basis throughout the academic year. Funding may support:
Equipment or materials related to research activities (equipment will be returned to the AU Honors Program for future lending where appropriate)
Software or other technology directly related to a research project
Nominal payments to interview subjects (with IRB approval)
Academic poster printing
Books and other publications needed for research
*Academic conference attendance in the student's discipline (preference will be given to students who will present at the conference)
*Travel related to research activity or academic conferences. 
*Additional documentation is required for conference-related funding requests. Please send the following to ugresearch@american.edu when you submit your application:
A current transcript (unofficial is acceptable)
Proof of presentation acceptance (confirmation email or letter)
Letter of support from faculty sponsor
Other kinds of research funding requests will be reviewed on a case by case basis.
For more information, please send inquiries to ugresearch@american.edu. You may apply for funding here.