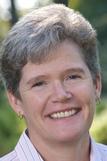 The Leadership Program offers students in the School of Public Affairs the opportunity to develop their potential for leadership in public service. In the Program students study leadership, develop essential leadership skills, refine their career goals, expand their personal horizons, and apply what they learn by working on social action projects that effect real change. 

In our Program, leadership is developed both inside and outside of the classroom. Knowledge is pursued through retreats, community-based learning, guest speakers, group projects, internships, mentoring, simulations, and visiting the unique and historical resources of Washington, DC.

Students who have accepted admission to AU as first-year students and who intend a first or second major in the School of Public Affairs are eligible to apply. Applications are posted in early May and are due in mid-July. Admissions decisions are announced in early August. 

The Leadership Program maintains very high standards and admission is competitive. Selection criteria include a demonstrated capacity for leadership, commitment to public service, broadly defined diversity, and strong academic capability.

Over the course of the four-year program, some of the strongest and most cherished college friendships are forged between our students. Teamwork in class and on service projects, shared meals, committee responsibilities, community-building events, and serving as teaching assistants, all reinforce lasting relationships with fellow students destined for leadership roles in college and throughout their lives.

What Leadership students share is a deep commitment to making the world a better place. I feel honored to work with them.

Margaret Marr
Director, Leadership Program

Program Overview
Apply to the Leadership Program
Learn about applying to the Leadership Program

What Leadership Means
Leadership Web Video from Tracy Empson on Vimeo.
SPA Leadership Program alumna Tracy Empson, BA/SPA '10; MA/SOC '12, created this video about what students gain from the program and what they are learning about leadership.