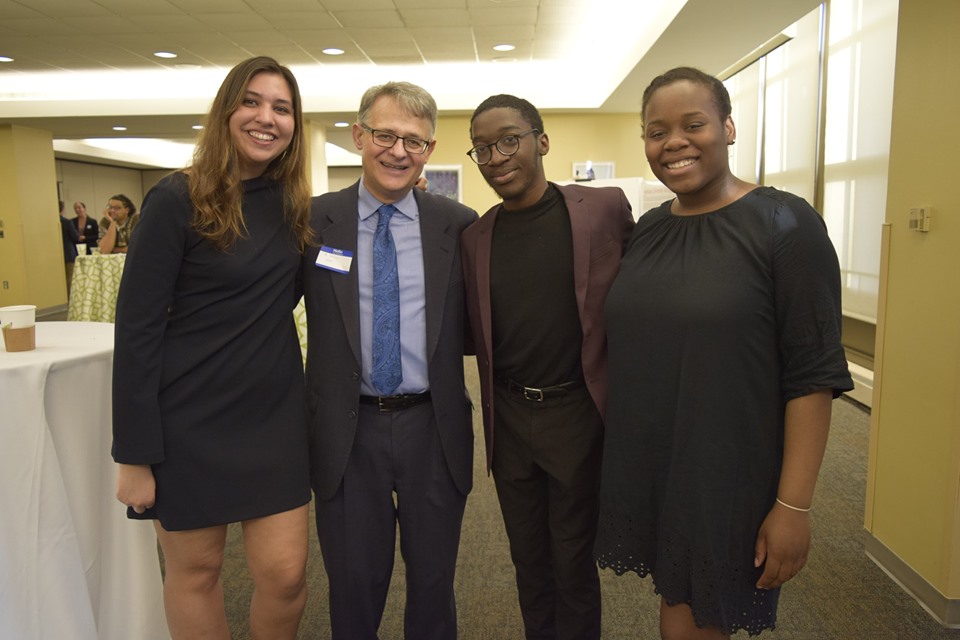 According to the American University Career Center, "one of the greatest advantages to studying in Washington, D.C. is the unparalleled access that you have to internships. These opportunities enable you to enrich your education with hands-on experience and to apply lessons learned in the classroom to professional settings." To that end, students in the SPA 391 Leadership Internship course work at an internship for 5-30 hours per week over 14 weeks. The leadership internship provides not only the opportunity for professional experience; it also serves as the means by which students demonstrate how much they have learned from their leadership classes and how well they can integrate their theoretical learning to practical problems. In addition, the internship offers students experience in their chosen field.
Students hold internships in non-profit organizations, for-profit organizations, federal and state government agencies, lobbying firms, and even the White House. Some recent internship locations include:
Sample List: Internships completed by SPA Leadership Students
Alliance for Excellent Education   
Alliance for Justice
American Enterprise Institute
Americans for Prosperity
Center for Budget and Policy Priorities
Congressman Steve Russell
Council for the Americas
Democratic Governors Association
Environmental Protection Agency
Fulbright Association
Giffords: An Organization to End Gun Violence
Global Impact
HCM Strategists
Heurich House Museum
Institute for Women's Policy Research 
Interpol
Latin America Working Group
National Multifamily Housing Council
Office of Rep. Alexandria Ocasio-Cortez (NY-D)
Office of Representative Joe Courtney (CT-D)
Office of Senator Chuck Schumer (NY-D)
Office of Senator Elizabeth Warren (MA-D)
Office of Senator Marsha Blackburn (TN-R)
Office of Senator Rob Portman
Office of Senator Ron Wyden (Oregon-D)
Penn, Schoen & Berland
Republican Governors Association 
Smithsonian Institution
Steptoe & Johnson LLP
The Federalist Society
U.S. Department of Homeland Security
U.S. Department of Justice
United States Department of Commerce
United States Department of Defense
United States Department of Justice
Graduate School Acceptances of SPA Leadership Students
American University 
Boston College 
Boston University 
Brown University 
Catholic University of America 
George Washington University 
Georgetown University 
Harvard University 
New York University 
Tufts University 
University of Chicago 
Yale University Americans for
Prosperity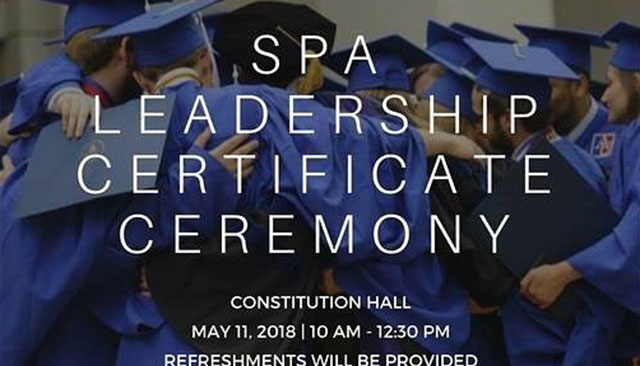 All members of the Leadership Program complete two leadership projects designed to build social capital.