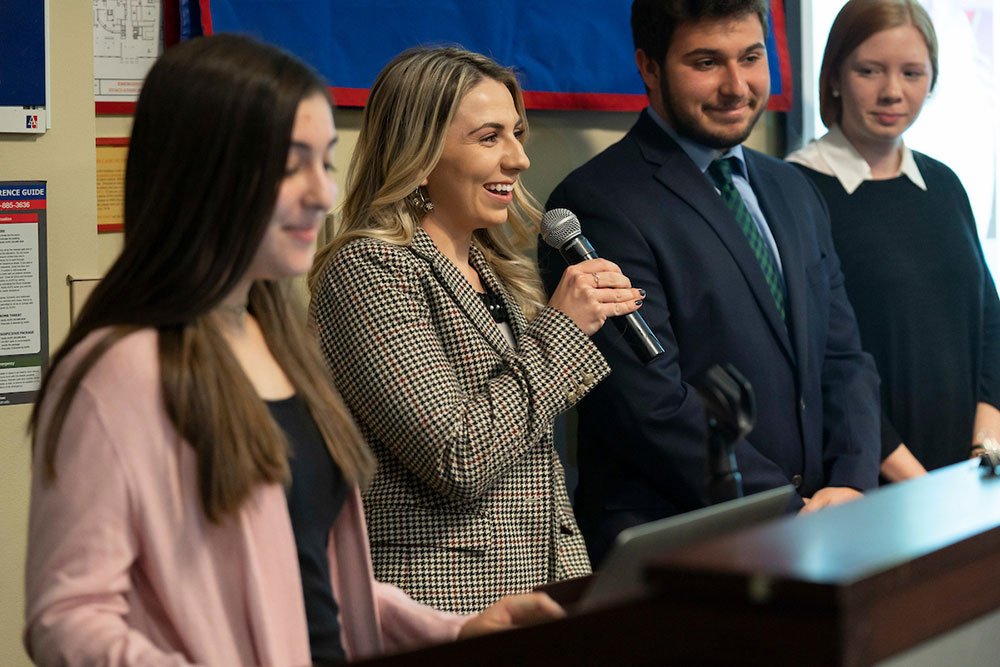 To help students learn the hard and soft skills of leadership necessary for public affairs, first- and second-year students design and implement their own leadership project.
Simply put, students choose a problem, conduct research, learn, and design their own project to help correct the problem. They do this following the five basic steps of research. First, students determine a public affairs problem of interest to them, and then formulate a research question. Second, following a class visit to the library, students research the general background about the research question. Third, students prepare a literature review to situate the problem in the scholarly conversation: they use the library to find books, and use the article indexes available at the library to develop a comprehensive list of relevant scholarly articles. The Internet may be particularly useful to locate open access articles related to the research question. Fourth, students read and evaluate the material, identify the main themes related to their research question in the literature, and then develop their own project. Fifth, students will carry out their Leadership Project, and present their results.
In their first year, leadership students work in small groups to design their research project. Second-year students work individually to carry out their research project. As sophomores they also welcome to develop fundraising skills by writing grant proposals, as appropriate to the project. Students make a public presentation of their findings at the end of sophomore year.
The learning goals of the Leadership Project include both the hard and soft skills of leadership. Students learn how to develop a research question; conduct research; work effectively in a group; project management; group dynamics; meeting management; time management; networking; overcoming adversity, and public speaking.
In the past, these original leadership projects have produced a wide range of creative and engaging results. These include: advocacy organizations and campaigns; awareness events; written and produced plays and books; designed websites and apps; taught school children; created mentor-ship programs; launched letters-to-the-editor campaigns; and brought speakers to campus from across the country.
Successful completion of the Leadership Project prepares students for the final two years of the SPA leadership development program.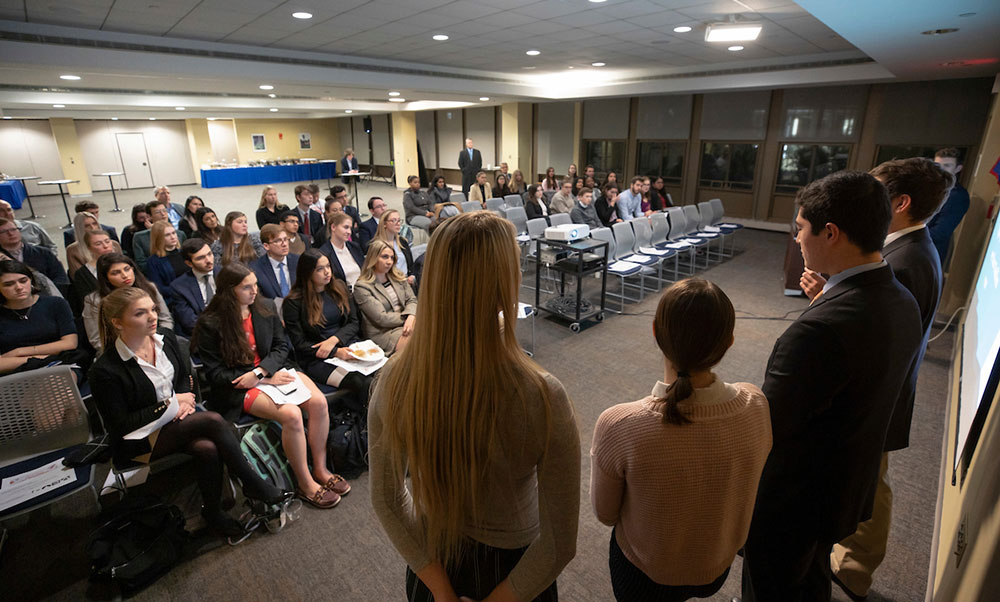 The SPA Leadership Program welcomed 45 distinguished students, representing 15 states, Washington, D.C. and Greece.