Achievements
SPA's Leadership Program Announces Class of 2015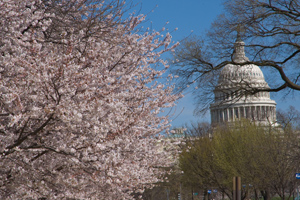 The SPA Leadership Program is proud and delighted to announce the entering class of 2015. Selected from another year of record-breaking numbers of applicants, these 42 students come from urban, rural, and suburban communities from 19 different states. More than 40% are merit award winners.

Though they have widely divergent experiential backgrounds and political beliefs, each has demonstrated exemplary service to their schools and communities.
The Leadership Program Class of 2015:
Harry Adler, New City NY
Maria Virginia Bosio, Sparta NJ
Tyler Bowders, Waynesboro PA
Dylan Boyer-Weaknecht, Mertztown PA
Laura Bruns, Baltimore MD
Amanda Casoni, Elizabethtown KY
Angelo Curto, Clifton Park NY
Benjamin Derby, Auburn NY
James Duffy, Newark DE
Donald "Tripp" Frank, Redwood City CA
Joanna Heaney, Exeter RI
Cassandra Henry, Bronx NY
Emily Horowitz, Scotch Plains NJ
Jasmine Jones, Lynchburg VA
Kendall Karr, Saint Charles IL
Christian Knoch, Garden City NY
Emily Kvalheim, Westerville OH
Caroline Ladzinski, Columbia MD
Trevor Langan, Roanoke VA
Marc Lewis, West Haven CT
Lydia Manchester, Raymond ME
Herman Marigny, New Orleans LA
Samuel McBee, Center Moriches NY
Gabriel Menchaca, Bloomfield Hills MI
Ta Lynn Mitchell, Oakland CA
Madison Mullen, Chicago IL
Cassondra Murphy, Auburn NY
Jennifer Newman, Los Angeles CA
Sarah Pagliocco, Gillette NJ
Joshua Parrish, Nampa ID
Christine Porter, Tucson AZ
Ian Powell, Brookline NH
Elyse Preston, Towson MD
Kristen Pulkstenis, Lafayette NJ
Julia Reinstein, Wyckoff NJ
Lauren Reiser, Ellicott City MD
David Shadburn, Brooklyn NY
Tyrees Smith, Browns Mills NJ
David Stauffer, Carver MN
John "Jack" Szeltner, North Olmsted OH
Chandler Thornton, Frederick MD
Harry Weiss, New City NY
Following this competitive application process, these students will advance together through the four-year, 15-unit course of study that culminates in a Certificate in Advanced Leadership Studies from SPA. Topics covered include theories of leadership, famous leaders, social justice, ethics, negotiation, conflict resolution, public speaking, teamwork, and community-based learning.
To be selected for the Leadership Program students must demonstrate a strong commitment to leadership development, dedication to community service, superior academic achievement, and capacity to contribute to a diverse community.
The SPA Leadership Program, created in 1990 and directed by Assistant Professor Margaret Marr, offers students the experience, skills, and knowledge to prepare them for leadership roles in public service and in life. The Leadership Program provides a venue for leadership development through simulations, readings, discussions, seminars, team activities, hands-on social activism, and internships - training students to think creatively, act honestly, and make constructive community-oriented decisions.
We welcome with great enthusiasm the American University School of Public Affairs Leadership Program class of 2015.