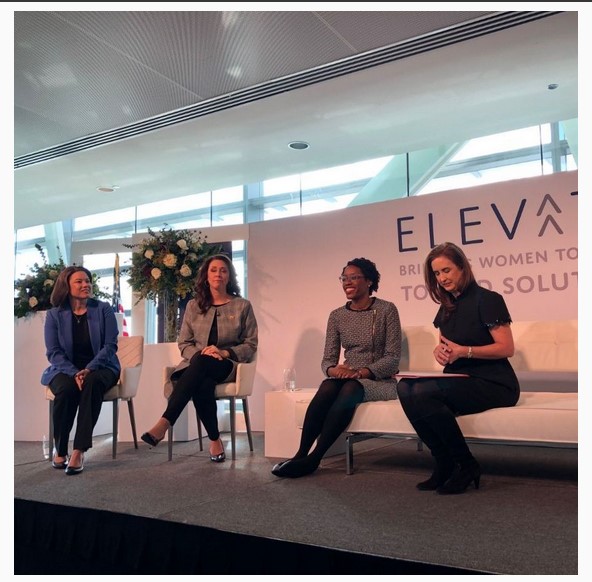 Tuesday, November 27, 2018
On November 27, Betsy Fischer Martin moderated a panel at the Elevate Solutions Summit titled Elevate: Bringing Women Together to Find Solutions. Panelists included Congresswoman-elect Angie Craig (D-MN-2), Congresswoman Jaime Herrera Beutler (R-WA-3), and Congresswoman-elect Lauren Underwood (D-IL-14). They discussed the campaign trail, their goals for Congress, and how they can work across the aisle on issues of healthcare, paid maternity leave, and job availability.

The day-long Elevate Solutions Summit took place at the Newseum and included various panels covering women's issues in politics and the workplace. Two Democratic women and two Republican women worked together to create this bipartisan event, which aimed to find common ground for women to work together across the aisle. In addition to healthcare and women in the workplace, panels also covered retirement security and pharmaceutical drug pricing. To close her Washington Post op-ed about the summit, Kathleen Parker raised an issue that all women, regardless of party affiliation, can agree upon: the House of Representatives needs more than four restroom stalls to take care of the growing number of women on the Hill.
Inside American Politics Conference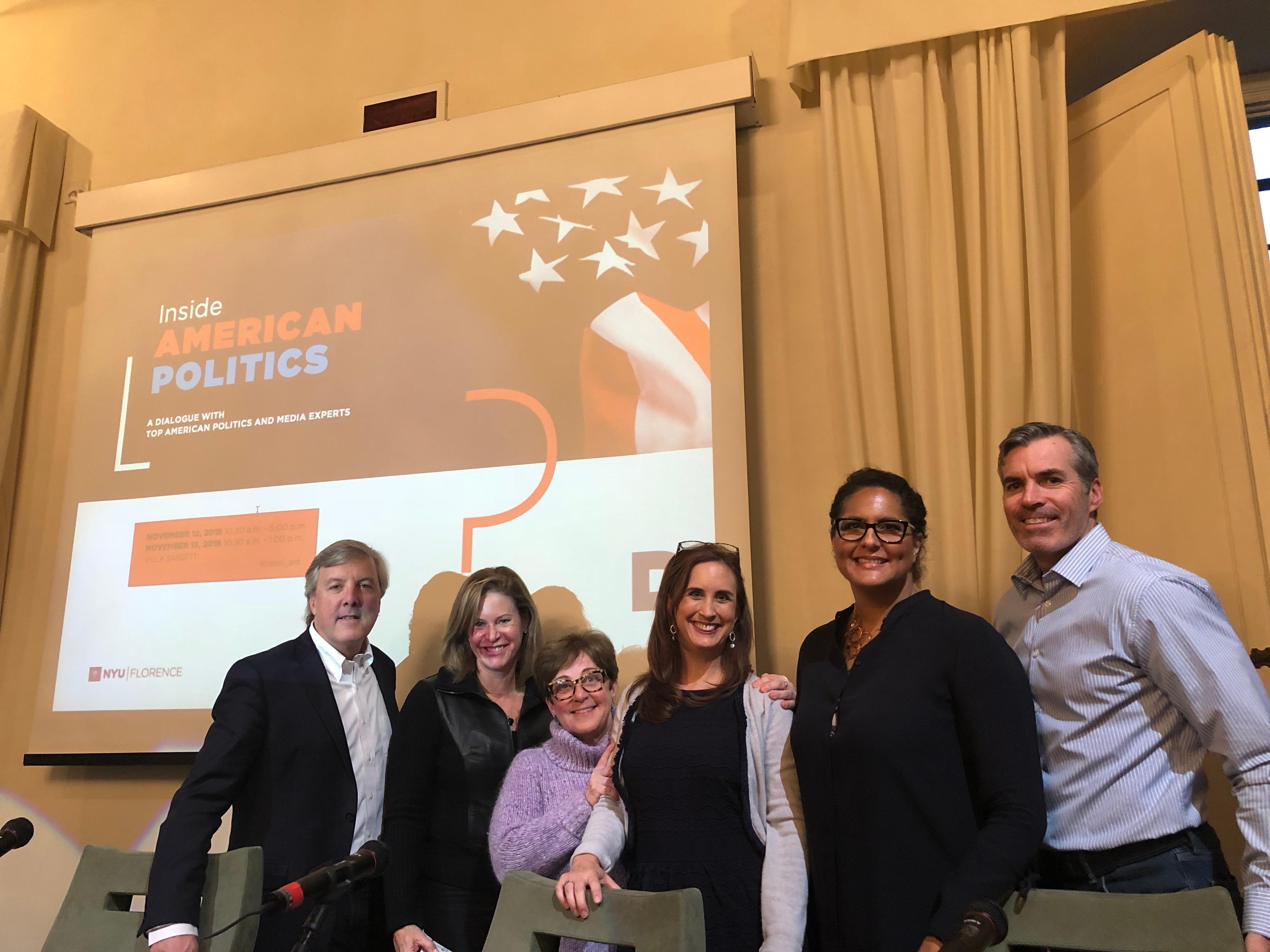 Monday, November 12- Tuesday, November 13, 2018
At the week-long NYU La Pietra Dialogues Political Conference, hosted in Florence, Italy, Betsy Fischer Martin moderated a panel titled 2018, The Year of the Women? The panelists included Maria Cino, Vice President for Americas, Corporate Affairs at Hewlett-Packard Enterprises, Stephanie Cutter, founding partner of Precision Strategies; Steve McMahon, co-founder of Purple Strategies LLC.; and Kevin Madden, partner at Hamilton Place Strategies. The panel discussed how more women in office might impact governing in the country, and if there would be a reduction of hyper-partisanship with a more gender-balanced Congress.
International Women's Forum Conference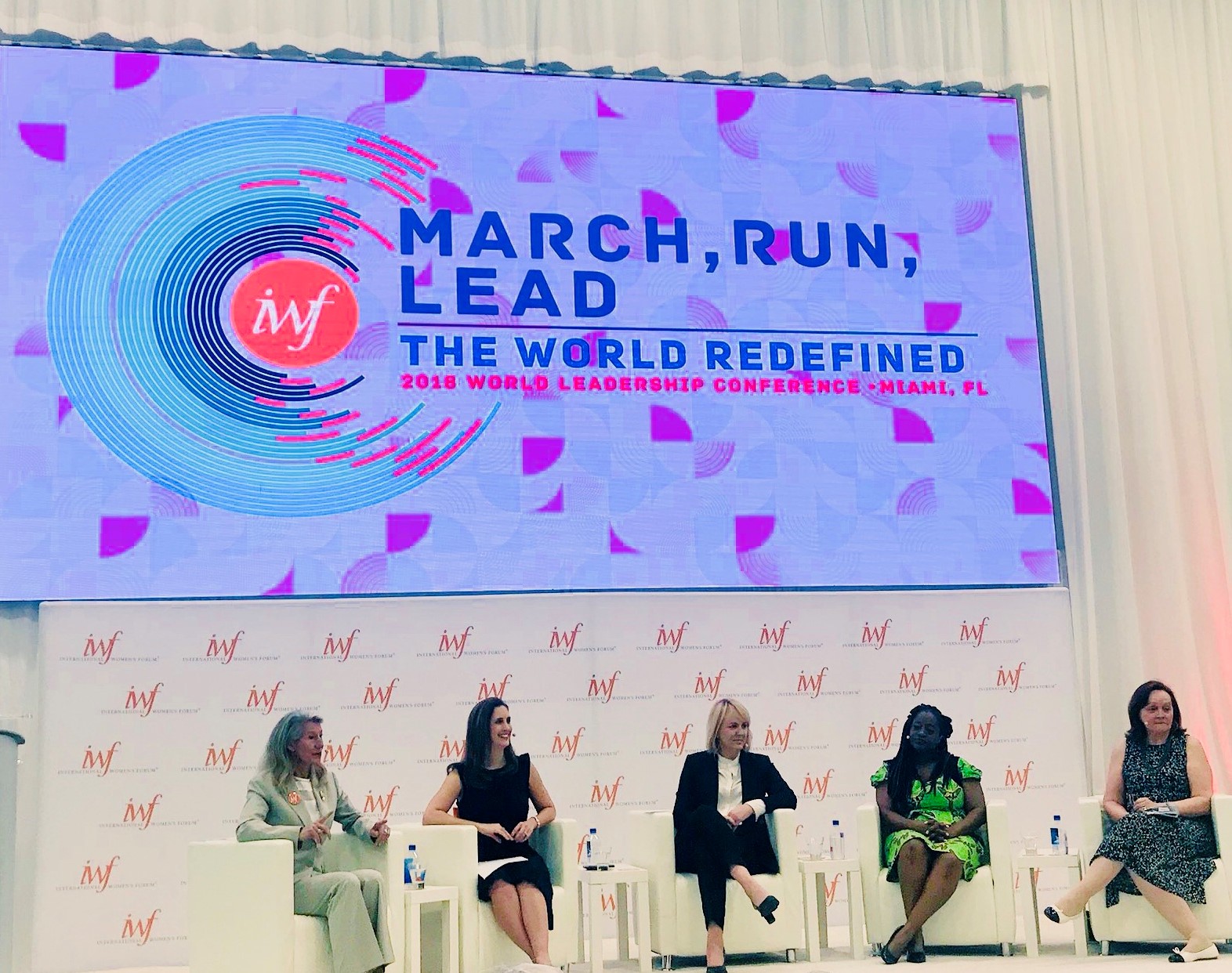 Friday, October 26, 2018 
WPI Executive Director Betsy Fischer Martin participated in a panel discussion at the International Women's Forum World Leadership Conference in Miami, Florida. The panel, "March, Run, Lead," examined the shift in the number of women in politics around the world - where initiatives are driving up numbers, where the numbers are slipping, what's working and what isn't. Other panelists included: Hanna Birna Kristjansdottir, Chair of the Executive Board of Women Political Leaders Global Forum; Marta Lago, Founding Director of Latinobarometro; and Kiah Morris, former two-term State. Rep. from Vermont and the second African-American to be elected to the Vermont State Legislature. Morris made national headlines last month when she stepped down from her position after repeated racial threats and harassment. The panel was moderated by Brig. Gen. Dana Born, USAF, Ret., currently the Co-Director of the Center for Public Leadership at Harvard University.  
Women in Government Conference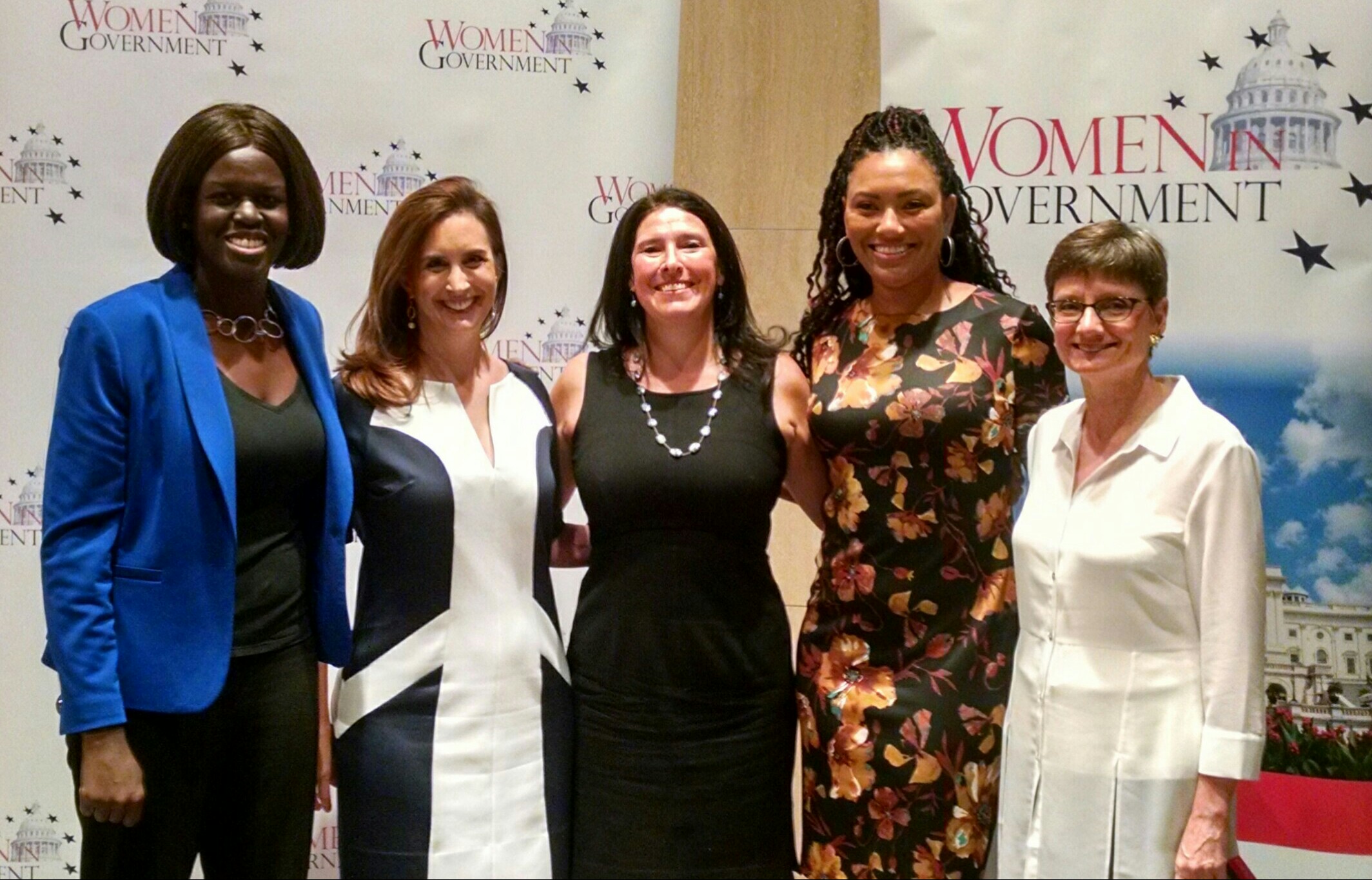 Saturday, October 6, 2018 
Betsy Fischer Martin participated in a panel about women and the 2018 midterms at the annual conference of Women in Government, a non-partisan organization of female state legislators from around the country. The panel was organized by Lucy Gettman, Executive Director of Women in Government and WPI Course Instructor.
Women as Agents of Change

Tuesday, September 25, 2018
Betsy Fischer Martin moderated a panel discussion at the new Georgetown location of the "The Wing" co-sponsored by "All In Together." The panel featured key political operatives from both sides of the aisle discussing how to engage more young women in the political process. "The Wing" is a network of co-working and community spaces designed for women. Featured speakers included: Rhonda Foxx, María Teresa Kumar, Lauren Leader, and Neri Martinez.