The Women & Politics Institute "Women on Wednesdays" brings our WPI community together with dynamic and thought-provoking women leaders, authors, scholars, journalists, and activists.
Women on Wednesdays: Women and the Biden Administration WED | JAN at 6pm ET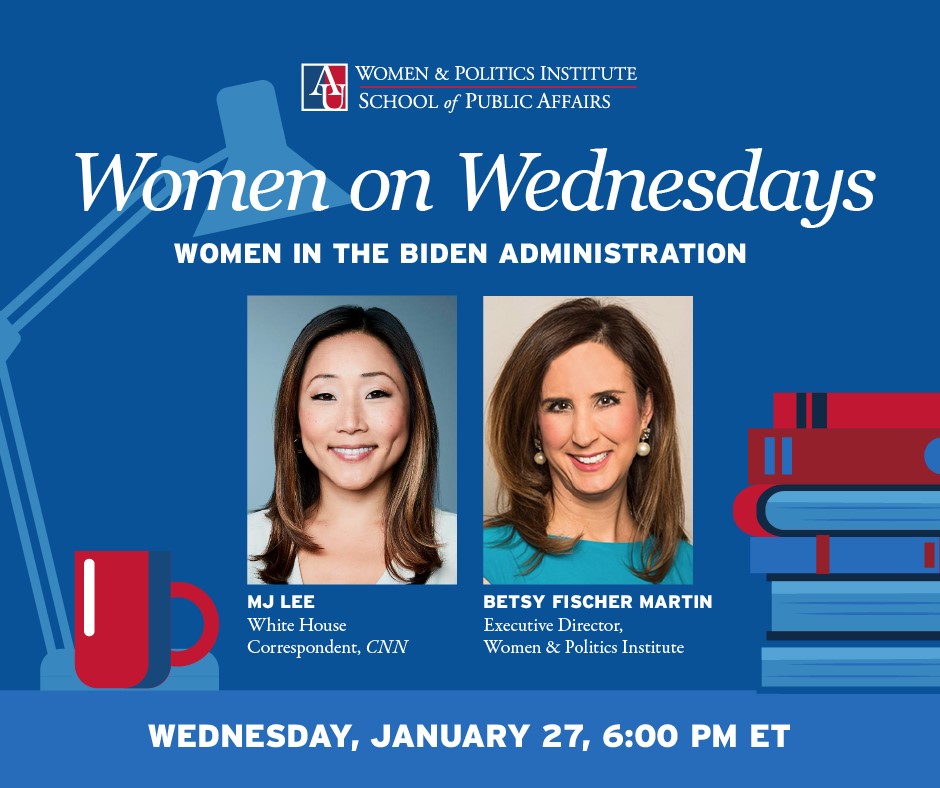 CNN's White House Correspondent MJ Lee will discuss the notable and historic women tapped by the Biden-Harris administration, offering an insider's perspective to the nominations, the confirmation process, and the barrier-breaking impact that these women will have on President Biden's pledge to "build back better."
Details and registration here
 
UPCOMING CO-SPONSORED EVENTS
The Women & Politics Institute regularly co-sponsors events with campus organizations and student groups.


Previous Events Videos
Stay tuned for upcoming events!