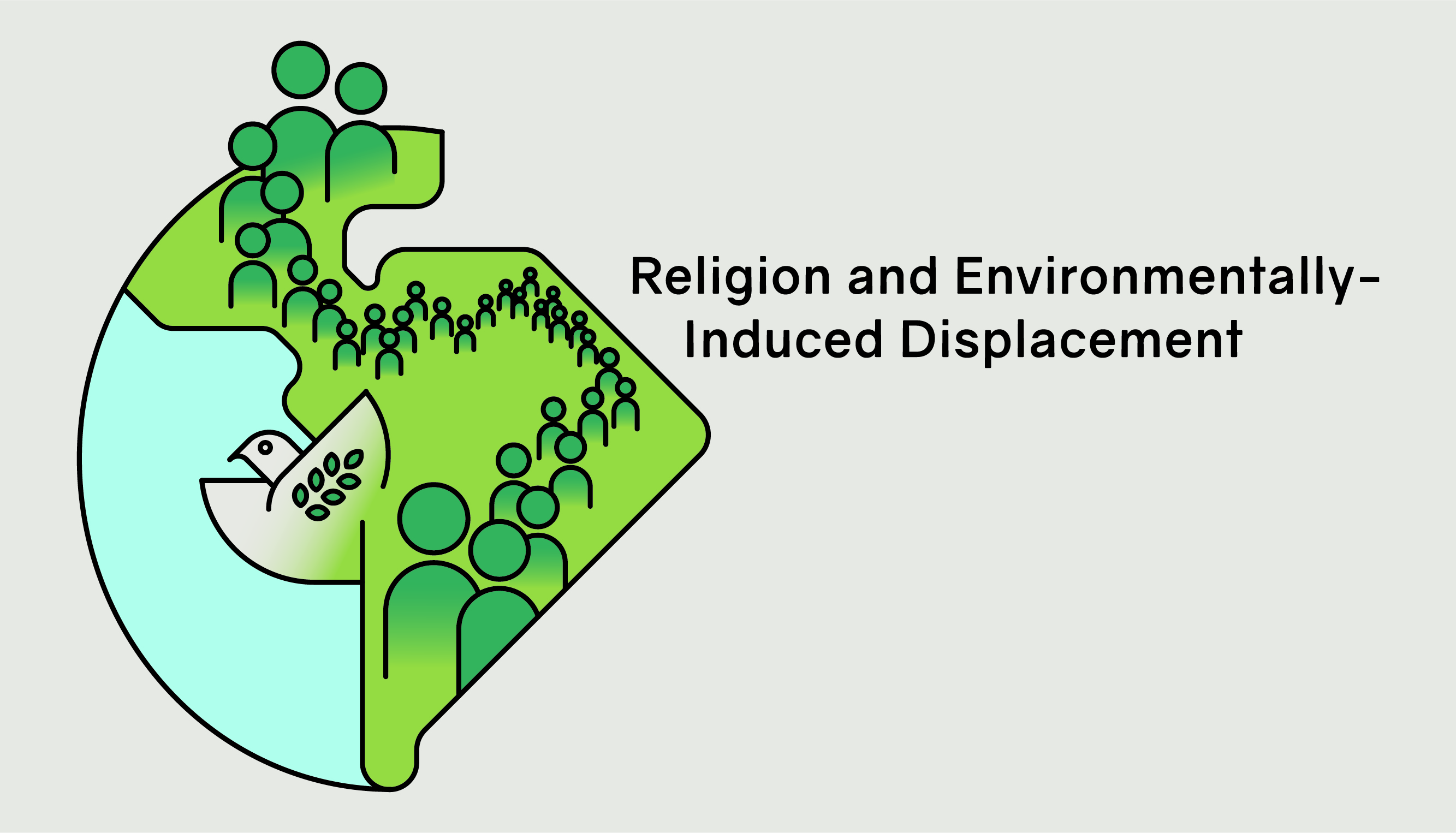 Rapidly altering environments, often as a consequence of climate change, are an increasingly important driver of human mobility across international borders. Building upon earlier CLALS work on religious engagement with environmental conflict and climate change in Latin America and elsewhere, this project seeks to advance understanding of the religious response to environmental displacement throughout the region, including religion's role at each phase of environmental migration, from departure or displacement, during transit, to arrival and adaptation. In the process, this project examines how different religious traditions inform individual and community responses to environmental dislocations, including Christian, but also Afro-Latino and indigenous religious beliefs and practice. It also considers the potential of religious voices and ideas in bringing greater public attention to solving the legal challenges faced by environmental migrants.
We pursue this agenda with attention to several dimensions of religious engagement with environmental displacement: 1. the potential contributions of faith-based actors and religious concepts to national and international deliberations and to emerging normative frameworks addressing new governance and security challenges posed by environmental migration; 2. the participation of transnational faith-based non-governmental organizations in humanitarian interventions on behalf of migrants; 3. the role in receiving communities of religion and churches for addressing the needs of migrants, especially in contexts of resettlement and societal integration; and 4. the ways religious engagement is well-positioned to ameliorate intangible and collective dimensions of environmental dislocations beyond just the material needs of migrants.
With generous support from the Henry Luce Foundation, this project is led by CLALS Director Eric Hershberg and Research Associate Professor Rob Albro.
Workshops and Public Events
Migration, Religion, and the Environment in Latin America and the Caribbean
March 16-17, 2023 | Tijuana, Mexico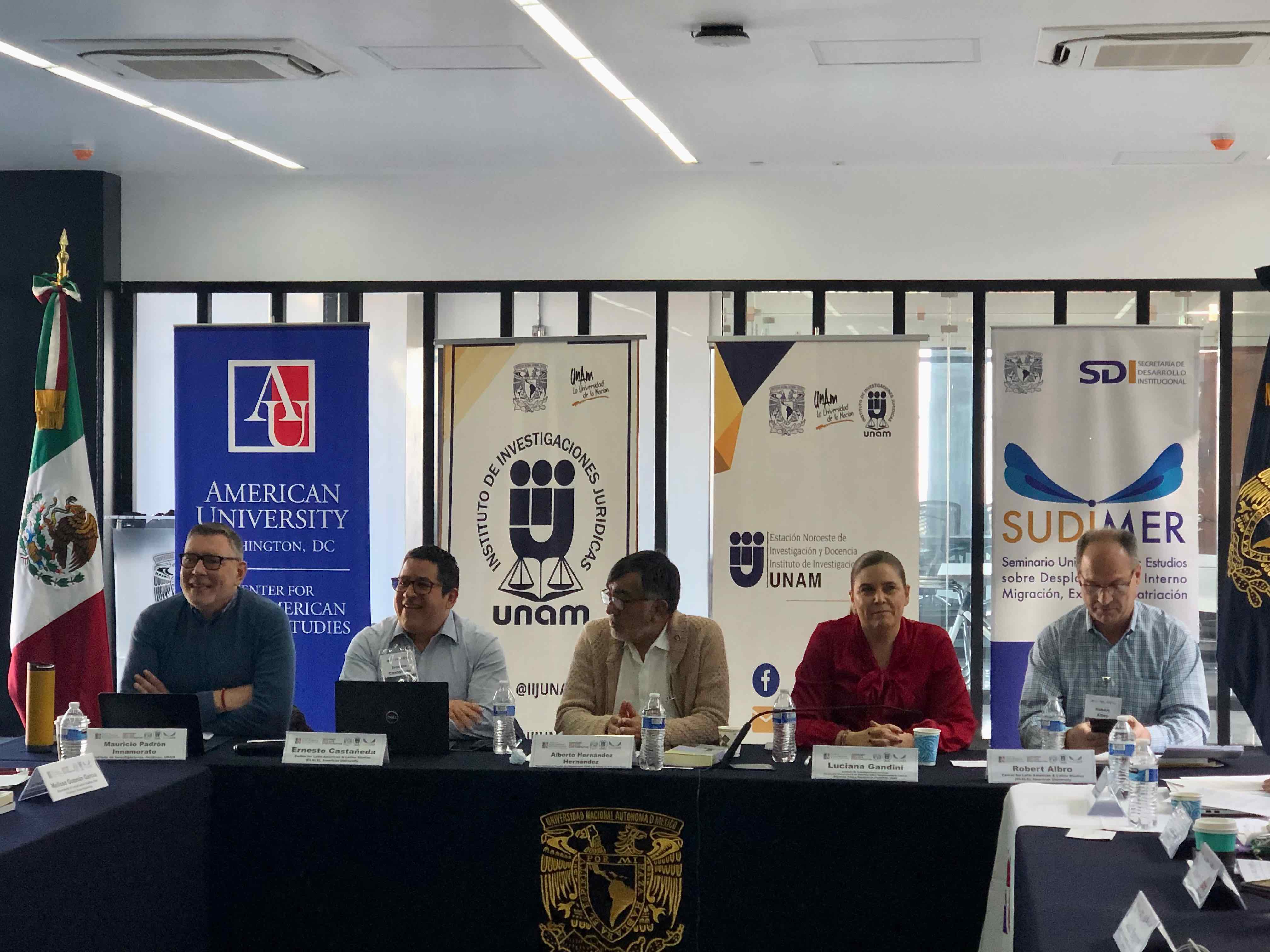 Department of Government Professor Eric Hershberg, CLALS Research Fellow Luciana Gandini, Research Associate Professor Rob Albro, and CLALS Director Ernesto Castañeda led a workshop on "Migration, Religion, and the Environment in Latin America and the Caribbean." Organized by CLALS and hosted and co-sponsored by the Estación de Investigación y Docencia of the Instituto de Investigaciones Jurídicas at the Universidad Nacional Autónoma de México, this workshop took place in Tijuana, Mexico. It convened over two dozen scholars and researchers based in the U.S., Mexico, and elsewhere, to explore religion's role in addressing ongoing challenges for migrants, primarily at the U.S. southern border, including increasingly evident impacts of climate change.
Environmentally-Induced Displacement and Religion in Latin America and the Caribbean: Engaging the Normative and Legal Landscape
January 23-24, 2020 | Darcy Ribeiro Campus | Instituto de Relações Internacionais | Universidade de Brasília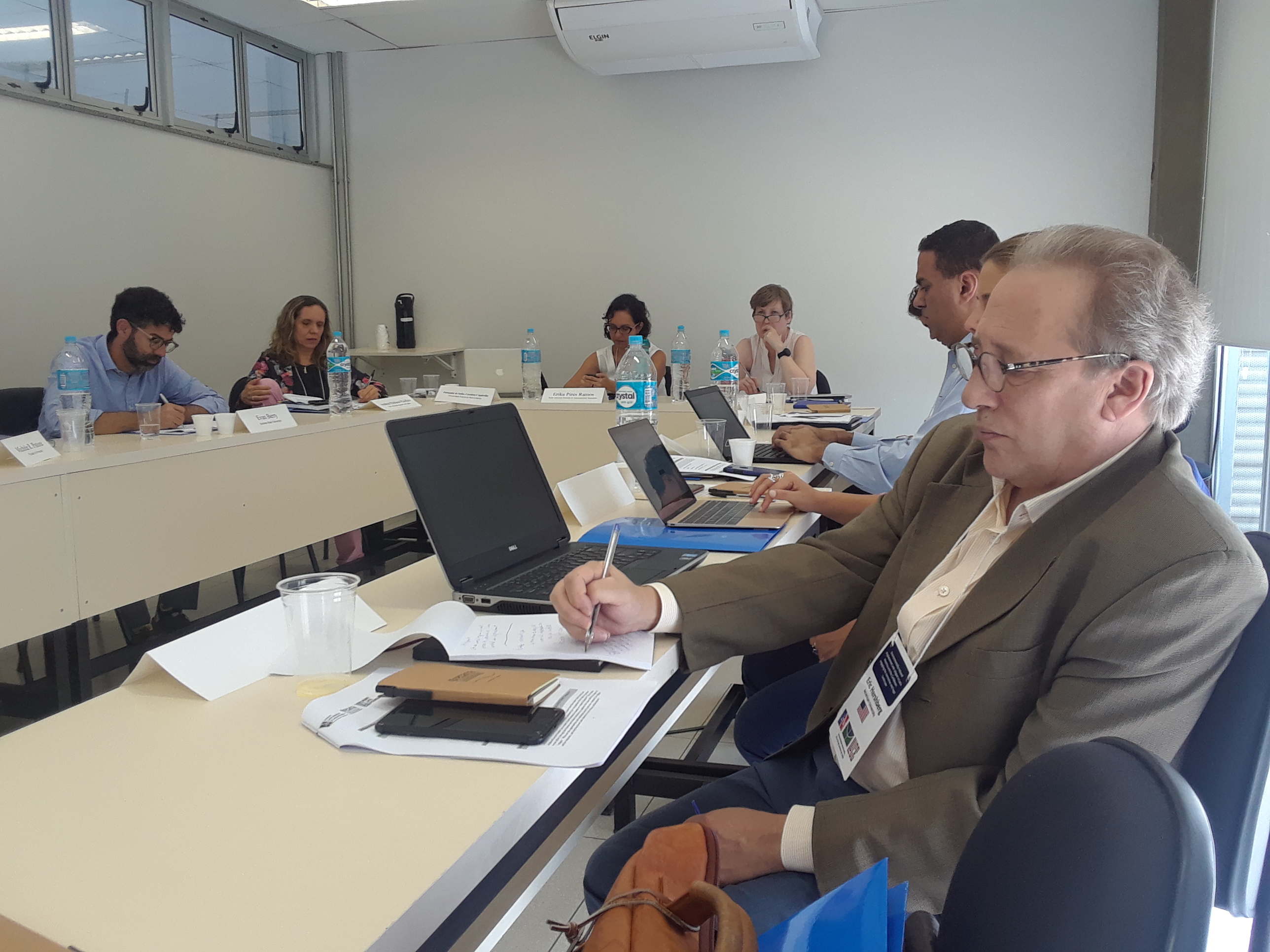 As part of this project, the Center organized a two-day workshop in Brazil with invited researchers to survey and assess the normative and legal frameworks informing rising numbers of environmental migrants in the region, and associated governance and security challenges. This meeting also explored possible religious contributions to regional deliberations on this topic. It further included a public forum featuring distinguished practitioners and scholars, including AU's Washington College of Law Associate Dean Jayesh Rathod, with the intent of discussing critical knowledge gaps and productive avenues for academic and policy collaboration to address the looming challenges of environmental migration. The workshop and public forum were co-sponsored by RESAMA and hosted by the Instituto de Relações Internacionais da Universidade de Brasília.
Escaping Atlantis
Filmmaker Fanny Ahman follows the Guna people, an indigenous people off the coast of Panama, as they face the effects of climate change on their archipelago. The result is her documentary "Escaping Atlantis," which explores the key intersections of climate change, sea level rise, and traditional Guna spirituality in an effort to preserve their culture. Ahman is a recipient of the AU-Pulitzer Center International Reporting Fellowship.
Watch the full documentary here.
I Am The Land
Filmmaker Josee Molavi spent three months in Puerto Rico learning from those who identify with the Taíno community and documenting the living history of the island. The result is her documentary "I Am the Land," which explores the key intersections of modern science, environmental activism, and indigenous spiritual knowledge in the pursuit of climate justice. Molavi is a recipient of the AU-Pulitzer Center International Reporting Fellowship.
Watch the full documentary here. 
Broken Land: Confronting Climate Change and Migration in Guatemala
Filmmakers Jessica Marcy and Amelia Tyson explore the conditions in the Guatemalan city of Quetzaltenango and the surrounding largely Indigenous towns in the Western Highlands. This film explores how a community organization is developing solutions that address the complexities around environmental justice and the human rights issue of migration. Both filmmakers are recipients of the AU-Pulitzer Center International Reporting Fellowship funded by CLALS and AU School of Communication.