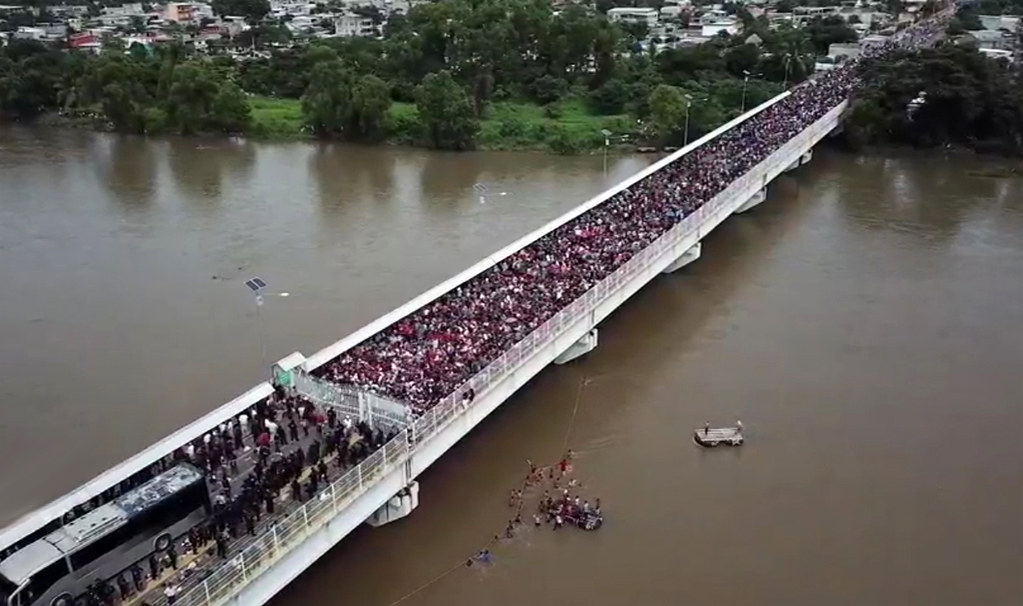 Rapidly altering environments, often as a consequence of climate change, are an increasingly important driver of human mobility across international borders. Building upon earlier CLALS work on forms of religious engagement with environmental conflict and with climate change, both in Latin America and elsewhere, this project seeks to advance understanding of the religious response to environmental displacement throughout the region, including religion's role at each phase of environmental migration, from departure or displacement, during transit, to arrival and adaptation. In the process, this project examines how different religious traditions inform individual and community responses to environmental dislocations, including Christian, but also Afro-Latino and indigenous religious beliefs and practice. And it considers the potential of religious voices and ideas in bringing greater public attention to solving the legal challenges faced by environmental migrants.
We pursue this agenda with attention to several dimensions of religious engagement with environmental displacement: 1. the potential contributions of faith-based actors and religious concepts to national and international deliberations and to emerging normative frameworks addressing new governance and security challenges posed by environmental migration; 2. the participation of transnational faith-based non-governmental organizations in humanitarian interventions on behalf of migrants; 3. the role in receiving communities of religion and churches for addressing the needs of migrants, especially in contexts of resettlement and societal integration; and 4. the ways religious engagement is well-positioned to ameliorate intangible and collective dimensions of environmental dislocations beyond just the material needs of migrants.
Workshops and Public Events
Thursday, January 23, 2020 | 4:30-6:30 PM | Auditório Joaquim Nabuco Faculdade De Direito | Darcy Ribeiro Campus | Universidade de Brasília
Recent years have seen a steady rise in human mobility as a consequence of environmental factors, ranging from extreme weather events to longer-term challenges made worse by climate change. At the same time renewed international and regional multilateralism has worked to address implications of a global crisis of migration.
In 2018 this resulted in two new landmark cooperative frameworks, the UN Global Compacts on refugees and for migration respectively. The latter acknowledges that adverse effects of natural disasters, climate change and environmental degradation are drivers of migration. And both compacts commit to the need to address existing knowledge gaps in our understanding of the relationship between our rapidly changing environment and human mobility.
Building on a two-day workshop in Brasília exploring relationships between "religion and environmentally-induced displacement in Latin America and the Caribbean," and with attention to possible contributions from social science disciplines, round table participants will identify critical knowledge gaps, discuss promising ongoing and future scholarship to address these, and productive avenues of collaboration for academic and policy communities working to address looming challenges of environmental migration.
PANELISTS:
Jayesh Rathod, Associate Dean and Director, Immigrant Justice Clinic American University's Washington College of Law
Erika Pires Ramos, Founder and Researcher, South American Network for Environmental Migrations
Paulo Sérgio Almeida, United Nations High Commissioner for Refugees, Brazil
Natália Maciel, International Organization for Migration, Brazil
See flyer here.
With generous support from the Henry Luce Foundation, this three-year project is led by CLALS Director Eric Hershberg and CLALS Research Associate Director Robert Albro, as co-principal investigator.