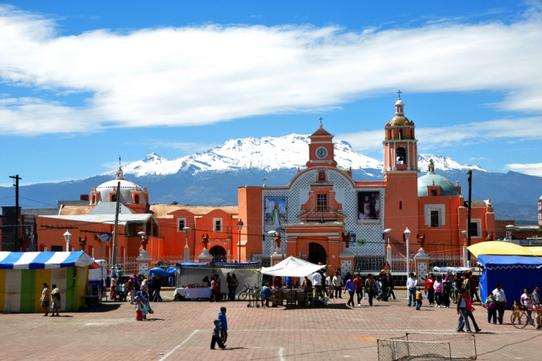 Religion has been a remarkably dynamic force in Latin America since the 1960s, paralleling the shift from dictatorship to elected government. Catholic leaders and activists opposed authoritarian regimes, influenced democratic "transitions," and, within substantially altered ecclesial institutions, have remained a significant presence in more open societies today. During this same span, burgeoning Evangelical and Pentecostal churches became a major social phenomenon across the region with a growing prominence in public life.
This period of religious dynamism has also been a notably violent one in the region, initially characterized predominantly by state repression and struggles to defend human rights and, more recently, by criminal violence and efforts to enhance citizen security.
This initiative sought to illuminate how religion has related to violence in different contexts. Research had three key objectives: 1) to assess the impact of churches and religion on political change in Latin America through the last half century, in both dictatorships and democracy; 2) to examine specifically their role in the defense of human rights and ministry toward victims of violence; and 3) to interpret how religious ideas and practices have been shaped by political context and different forms of violence.
The project encompassed structured dialogues as well as research, and brought together academic specialists, religious "practitioners," investigative journalists, and policy makers. It undertook thematic and comparative case study research of Brazil, Chile, Colombia, El Salvador, Guatemala, Mexico, and Peru, and circulated findings in white papers and scholarly publications.
This project was directed by Alexander Wilde as a Research Fellow at CLALS with the Center's Director, Eric Hershberg, and Joseph Eldridge, American University Chaplain and Director of the Kay Spiritual Life Center. It was supported by a two-year grant of $375,000 from the Henry Luce Foundation.
An initial planning meeting was held in Washington, DC in March 2012. The project sponsored a panel at the 2012 annual conference of the Society for the Scientific Study of Religion (SSSR) held in Phoenix, AZ, which highlighted select pieces of cutting-edge research carried out by participants. At a workshop in January 2013, project participants commissioned to write papers presented and discussed findings. The 2013 LASA Congress in Washington, DC marked another occasion when scholars involved in the initiative delivered papers on a project-sponsored panel. 
January 2013 Workshop
As part of its multi-year initiative on Religion and Violence in Latin America, the Center held a project workshop January 14-15, 2013. The purpose was to discuss the fourteen pieces of original research commissioned since the initial planning meeting held in March 2012. It also aimed to explore the validity and utility of the project concept paper in light of its new work. Workshop participants presented central themes and questions from their draft papers which were in various stages of elaboration. The pieces delivered focused on both the past and present in the form of case studies, as well as thematic, synthetic treatments of topics.
A moderated discussion, open to the public, was held at the culmination of the workshop. Titled "Religion, Violence and Human Rights in Latin America: A new generation of scholarship," it featured Robert Brenneman of Saint Michael's College, Amelia Frank-Vitale of the Institute of Current World Affairs, Patrick Kelly, doctoral candidate at the University of Chicago and Winifred Tate of Colby College. Alexander Wilde, the project's co-director and CLALS Research Fellow, moderated the discussion.
DC Planning Meeting
The initiative's first planning meeting was held on March 26-27, 2012 at American University. Participants included both leading and up-and-coming scholars in various disciplines from across the United States and Latin America, as well as religious practitioners. The meeting helped to clarify a variety of issues concerning case studies and cross-cutting themes that emerged from the project's comparative dimension, as well as the longitudinal relationship of past and present. Participants discussed how Christian churches and communities understood and confronted violence in the past, when it was exercised by dictatorial states (often in conditions of armed rebellion); their role in transitions to democratic rule; and their responses in present-day electoral democracies, when criminal violence presents serious challenges to citizen security. Participants recognized the importance of incorporating the theological and experiential perspectives of religious practitioners and considered different ways such practitioners might be integrated as the project develops.
Meeting participants urged attention to two less developed themes in the project concept paper: the transnational dynamics of religious responses to past and contemporary violence and issues of gender, violence, and religion in both periods. The meeting culminated in a panel discussion open to an engaged public at American University's Kay Spiritual Life Center. Moderated by CLALS Research Scholar Alexander Wilde, it featured John Burdick, Syracuse University; Virginia Garrard-Burnett, University of Texas at Austin; Daniel Levine, University of Michigan; Kimberly Theidon, Harvard University; and AU Chaplain Joe Eldridge.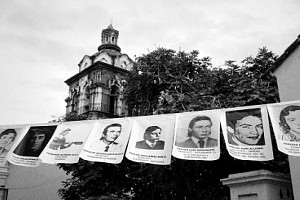 Below, please find scholarly articles, white papers, news articles, and more related to religion and violence in Latin America, past and present. While recognizing the complexity of such categorization, project documents are posted below based on the chronological themes that structure the project.
Past
Documents in this section address church and religious actors' responses to largely state-sponsored violence under military dictatorships in the 1960s-1980s. This time period was largely shaped by Vatican II and Liberation Theology, the dominance of the Catholic Church, the global Cold War, and the development of an international human rights movement.
The following are translated chapters from the abbreviated volume Ser iglesia en tiempos de violencia (versión abreviada), edited by Lupe Jara (Lima: Instituto Bartolomé de las Casas and Centro de Estudios y Publicaciones-CEP, 2007). The chapters below shed light on the role played by Catholic communities in the Andean highlands and the San Juan de Lurigancho district of Lima in defense of human rights during the years of political violence that shook Peru from 1980 to 2000.
Present
The religious landscape in Latin America has changed considerably in the last few decades. Evangelical Protestantism has expanded rapidly in many countries, often approaching its social role in a distinct manner from that of Catholic churches.
Violence has also changed. Contemporary democracies are distinguished from their predecessors particularly by the prevalence of non-state violence, often illustrated by the rise of violent transnational criminal networks and gangs. In the current day, "citizen security" is paramount. How do the religious concepts and practices of the past change in this new context? What are the legacies? What are the new shifts and approaches?
"God and Gangs: Criminal Violence and Religion in Guatemala" is a series of three short videos that sketch the context of gang violence in Guatemala and highlight the role of religion as a potential source for both individual and social transformation. The series profiles the work of sociologist Robert Brenneman as he interviews former gang members who have exited the criminal world by converting to Pentecostalism. These videos were produced and directed by American University School of Communication Professor Bill Gentile and are now available on YouTube.
Authored by Amelia-Frank Vitale, this working paper describes how members of the Catholic Church are stepping in to protect and advocate on behalf of Central American migrants attempting the hazardous trek through Mexico. The result is a humanitarian crisis that strengthens criminal organizations—one of the unanticipated consequences, as seen by the Church and human rights advocates, of both U.S. and Mexican security and border patrol policies. (Download PDF)
Authored by Claudia Dary Fuentes, this working paper is a compilation of the issues and key points discussed during a seminar on the role of Christian churches in facing violence in Central America, Colombia, and Mexico. The seminar was held in Guatemala City in July 2013 with the participation of 39 grassroots activists representing two-dozen faith-based ministries to share experiences ministering to victims of the region's rampant violence. This document summarizes and analyzes the experiences and perspectives of the participants around diverse forms of violence, including state-sponsored violence, gender-based violence, domestic violence, and gang violence, among others. (Download PDF)
In addition to drug cartels and organized crime, key actors in the growing street violence in northern Central America include thousands of members of the transnational youth gangs such as la Mara Salvatrucha and la Mara Dieciocho. Recent research by Robert Brenneman shows that Pentecostal congregations in Northern Central America have engaged in a great deal of ministry aimed at "rescuing" gang members from the gang and from the consequences of increasingly popular "social cleansing" campaigns on the part of police and vigilante groups. Such work constitutes one form of human rights work. The author goes on to discuss some of the factors that propel Pentecostals into such risky work. (Download PDF)
On July 11, 2012 CLALS and the Woodrow Wilson Center convened a panel of scholars and practitioners to discuss how religious institutions in Central America interact with and respond to the unprecedented levels of violence in Honduras, El Salvador, and Guatemala. The panel discussion is a available as a podcast.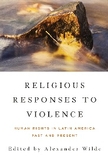 Religious Responses to Violence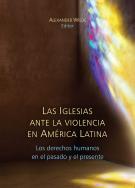 Las Iglesias ante la violencia en América Latina