Contact:
Duncan, Richard
Program Manager, University College
University College Program
4400 Massachusetts Avenue NW
Washington
,
DC
20016
United States
Congratulations! You're about to join the largest living-learning community at AU. Here's how to secure your space in UC and the Complex Problems seminar of your choice.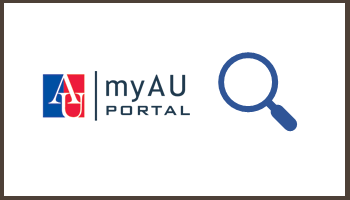 Login to your MyAU Portal
The portal is available to admitted AU students. Login or create your account, then search for University College.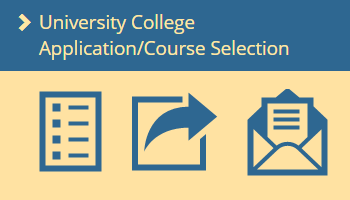 Deadline for course selection is 5/3/2019.
Placement will be determined by the middle of May.
In your MyAU Portal  
Navigate to your Personalized Links and the Life@AU menu. 
Click University College Application/Course Selection to open the form. 
Use the drop-down boxes to choose the 6 seminars that most interest you. (Remember to read the course descriptions!)
When you submit, you'll receive a confirmation in your AU email inbox.
In May, you'll be notified of your placement into one of the UC seminars.
UC considers many factors when placing students into seminars, including but not limited to:

 Seminar preferences
 Submission date
 Housing space and roommate preferences
If you would like to update your seminar preferences after you submit, please email universitycollege@american.edu.
All UC students live with other UC students. Your roommate(s) will be selected from your seminar cohort. Seminar cohorts are grouped on the course descriptions page.
Housing & Residence Life allows students to choose their roommate if they so desire. Please keep in mind that if you choose your roommate within UC, they must be enrolled in a seminar in the same cohort as you.