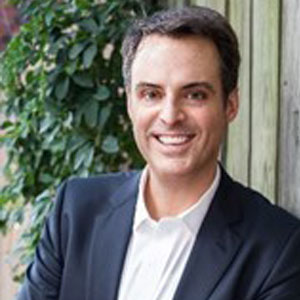 David Andrews
Experience
David coaches individual leaders, teams and work groups within government agencies, international development, non-profit organizations, and in the private sector. His work focuses on helping leaders develop their capacity for effectively responding to the challenges of creating pathways and solutions toward success and building and maintaining the relationships necessary to support the process. 

David's leadership coaching and strategic consulting is based on his years of experience as a leader, learning expert, and communicator himself. As World Bank staff for ten years, he built relationships and delivered programs to increase the effectiveness of leaders and teams across the globe. He has led teams of trainers and communicators in international development, information technology, and education.  As a full-time employee and a consultant, David has vast experience working with multi-cultural teams and individuals helping them to develop their leadership skills while maintaining a high level of responsibility for others and their world. He's the founder and principal of his firm, David Andrews Coaching & Consulting in Washington, D.C. 

David supports individuals and teams through coaching and development activities in the World Bank, the International Monetary Fund, the Department of Justice, the Comptroller of the Currency, Johns Hopkins Medical Institute, the Hudson Bay Corporation, Price Waterhouse Coopers, the United National Development Program, the Pan-American Health Organization, and others.  Additionally, David supports non-profit clients including Moveable Feast and the Leadership Roundtable. 
Education 
David received his certificate in leadership coaching from the Coaches Training Institute (CTI) and holds the distinguished Professional Certified Coach (PCC) credential from the International Coach Federation. He has completed extensive coursework and training in leadership development as it applies to executive coaching and team development.  He is certified in a number of instruments used to help leaders become more effective. Those include the The Leadership Circle Profile 360, The Leadership Circle Collective Leadership Profile, The DiSC Leadership Profile, and the Meyers Briggs Type Indicator. David is a graduate of the Johns Hopkins University, where in 1993 he earned a Master's of Education and of the University of Maryland-College Park, where in 1991 he earned a Bachelor's of Art degree in both English and Political Science.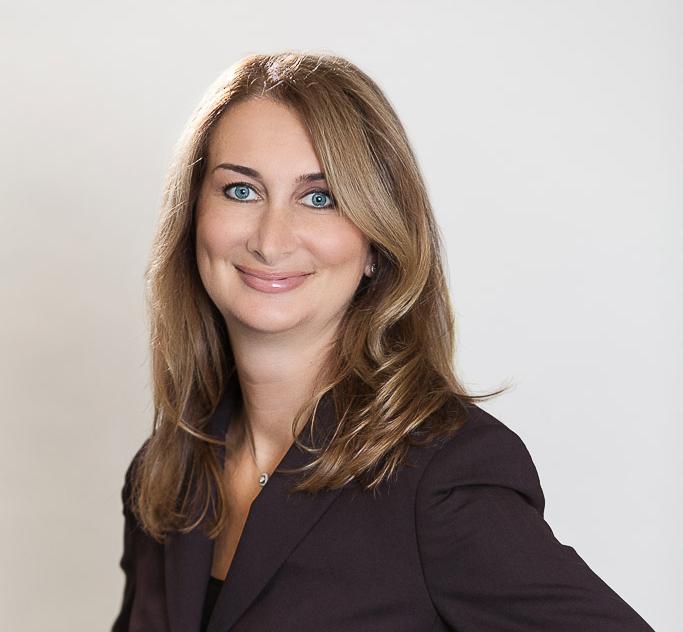 Ilona Birenbaum
Experience
Ms. Birenbaum is a leadership and organizational consultant/leadership coach with over 25 years of experience and a diverse organizational development background. She is an adjunct professor and coach with American University's School of Public Affairs, Key Executive Leadership Program. Her specialties include leadership coaching, facilitation, change management, leadership development, performance management, training, and strategic planning. Examples of Ms. Birenbaum's clients include: America on Line, Capital One, Towers Watson, Internal Revenue Service, Securities and Exchange Commission, Consumer Financial Protection Bureau, AMTRAK, National Institutes of Health, National Science Foundation, Small Business Administration, Department of Transportation, Department of the Navy, Federal Housing Finance Agency, American Institutes for Research, and many others. Ms. Birenbaum has significant international and multicultural experience through the work that she has done in Russia, Azerbaijan, Kazakhstan, Bulgaria, and Bolivia. She has worked in many different industries that include petrochemical, technology, consulting, and non-profit.

Ms. Birenbaum has held leadership roles for American Management Systems (AMS) and Watson Wyatt Worldwide. As a Principal with AMS and a Senior Consultant with Watson Wyatt she led multiple change initiatives which included the design and implementation of performance management systems, introduction of career development frameworks, developing and leading train-the-trainer efforts for major change initiatives, developing and managing leadership development programs within a corporate university, designing and implementing multiple employee surveys, and facilitating hundreds of workshops, training sessions, and meetings.

Ms. Birenbaum has been published by the Washington Business Journal, Association of Training and Development and Washington CEO Magazine. She is a certified facilitator of the Drexler Sibbett Team Performance Model, MBTI, DISC, The Leadership Circle, Lominger's Voices, CCL's 360̊ Assessments, Hay Group's Emotional and Social Competency Inventory (ESCI), Apter Motivational Style Profile (AMSP) and Apter Leadership Profile System (ALPS) and is an Action Learning Coach. In April 2009, Ms. Birenbaum obtained her leadership coaching certificate through Georgetown University and holds a Professional Certified Coach Certificate through ICF.
Education
Ms. Birenbaum earned her Bachelor of Arts in Psychology and a Masters of Labor and Industrial Relations from Michigan State University. She is fluent in Russian and enjoys yoga, travel, reading, and spending time with her family.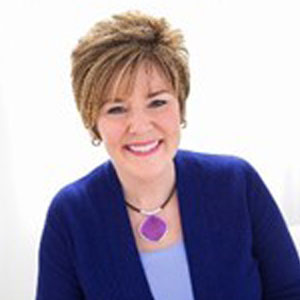 Jan Boxer
Experience
Jan Boxer is an expert in the areas of leadership, team development, group coaching, organizational change, interpersonal communication and career transition. In addition to coaching hundreds of senior leaders and their teams, she has become a trusted advisor to those leading and communicating large-scale initiatives in some of the nation's most highly visible and scrutinized organizations. Her typical client is stepping into an expanded role with higher stakes, while managing a newly forming or struggling team that must produce results quickly. 
Ms. Boxer is well known locally and recognized as a "coach's coach," evidenced by her appointment to Georgetown University's adjunct faculty where she served as a co-founder of the Advanced Certificate Program for Leadership Coaching. Jan's clients benefit in particular from her personal leadership experience building two professional services firms.  Prior to joining Strategic Partners, Inc. and eventually buying the company, she owned a consulting firm specializing in career development and executive transition services.
 
For over two decades, Jan has coached individual federal leaders, pairs and teams including 100+ SES/SIS officers, White House staff and political appointees. She has guided senior leaders charged with ironing out the nation's healthcare policy within Centers for Medicare/Medicare Services, and C-suite leaders fighting for profitability in one of the country's largest organizations - the U.S. Postal Service. Her Federal government client list includes: U.S. National Institutes of Health; U.S. Health Resources and Services Administration; U.S. Office of Personnel Management; Board of Governors; U.S. Federal Reserve Board; U.S. Food and Drug Administration; U.S. Office of the Comptroller of the Currency; U.S. Federal Housing and Finance Administration; U.S. Department of Energy; and U.S. Department of Education.
Education
Ms. Boxer is certified to use a broad array of leadership assessment tools including The Leadership Circle Profile, the Hogan Assessment Series, Voices 360, EQi 2.0, the Myers Briggs Type Indicator Step II, and OPM 360. Jan earned her Master's Degree from George Washington University and is a graduate of the Institute of Life Coach Training, Fort Collins, Colorado, an International Coach Federation accredited coach training institution. Additional certifications include Global Leadership Coach, Global Coaches Network (2009); a two-year Spiritual Coaching development program in the RUH Method (2012); two-year Couples Coaching certification, Relational Life Therapy Institute, (expected 2018).
Tracy Burnett
Experience
Tracy is a Leadership Coach based in metropolitan Washington, DC and is passionate about helping leaders discover their path to achieving individual and organizational goals. Tracy is the principal of Burnett Leadership Coaching & Development, which provides one-on-one coaching and leadership development for senior and emerging leaders. As an executive coach, he has purposeful conversations with clients, helping them bring clarity to an issue and develop a plan of action to address it. His belief is that self-awareness and the ability to communicate are key to being an effective leader.
Tracy's successful 25-year career in Federal law enforcement leading investigations on behalf of the U.S. Departments of Justice, State, and Defense, among others, makes him particularly attuned to the challenges of leading in complex, pressure-driven situations.
His work around the globe (Bolivia, Peru, Afghanistan, Iraq, Kuwait, Qatar, Egypt, Jordan, South Korea, Germany) also gives him critical perspective on the impact of cultural differences in building a unified vision and optimal cooperation within systems.
Tracy is also aware of the challenges of simultaneously leading teams while managing expectations at the highest levels, having directed complex, sensitive investigations while working with Ambassadors, Inspectors General, Military Generals, Congressional Staff and the White House, as well as multinational organizations.
As a senior leader and a member of the Senior Executive Service (SES), he has revitalized investigative offices, directed and coordinated strategy and implemented effective change processes in areas including budget accountability, policy and procedure, training, communication and talent development.
Education
Tracy holds a Master's level certificate in Leadership Coaching from Georgetown University and has earned his Professional Certified Coach (PCC) certificate from the International Coach Federation. He is certified to use Center for Creative Leadership 360 instruments, HayGroup (ESCI), Leadership Circle Profile, and DiSC assessments. He has a B.A. from the University of Central Florida and a M.P.A. from American University.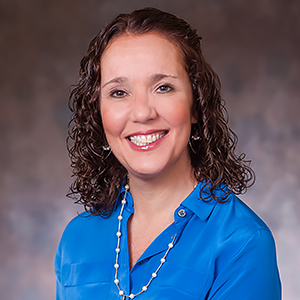 Mimi Darmstadter
Experience
Mimi Darmstadter is an executive coach and seasoned leader in the Human Resources field (e.g. learning and performance). A sample of her federal and private sector clients include the Environmental Protection Agency, Department of Commerce, Department of Health and Human Services, Department of Homeland Security, Department of Labor, Department of Navy, Department of Transportation, Department of Treasury, and Department of Veteran's Affairs as well as organizations in the banking, environment, healthcare, international development, and legal industries.  Mimi also is the co-founder of a group coaching program for high-achieving working moms. Currently, she is leading four such groups for an international financial institution.
In her coaching activities, Mimi's foremost goal is to support individual success and satisfaction in "work," broadly defined. Mimi's coaching with clients emphasizes new levels of self-awareness, skill, and behavior that her clients seek to build professional capacity (e.g. build skills, leveragestrengths) and/or make desired shifts in their career identity.
Mimi's areas of topical interest/expertise include individual growth and capacity building, leadership development, employee lifecycle issues (on-boarding, performance management, individual development planning, retention), workforce engagement, mentoring, diversity/ inclusion, communication skills, emotional intelligence, mindfulness/stress management, and team building.
Mimi is certified in a number of assessments, including the Strong Career Inventory, the EQi 2.0 self-assessment and 360 tools, the Emotional and Social Competency Inventory (ESCI), DiSC, and PDI Ninth House's Profilor 360 instrument. She is also a certified trainer through Development Dimensions International (DDI).
Mimi's prior professional experience includes 12 years of employment for Covance Inc., a global organization in the pharmaceutical, biotech and healthcare consulting space.  She completed her tenure as its Senior Manager for Training and Development. Highlights of her career at Covance included championing the full design and implementation of a global mentoring program, overseeing Covance's diversity and inclusion training initiatives, contributing to leadership and workforce development programming, and executing the "top 150" succession planning process.
Mimi's personal interests include watching independent films, creative writing, and working out, including yoga and teaching cycling ("spinning") classes. She also is a blogger for the Huffington Post. Mimi resides in Bethesda, Maryland.
Education
Mimi earned a double Bachelors Degree in Psychology/Creative Writing from the University of Michigan where she was the recipient of a Hopwood Award for Underclassman Fiction Writing. Her Master's Degree in Social Work is from the University of Chicago.  She completed Georgetown University's Leadership Coaching Program.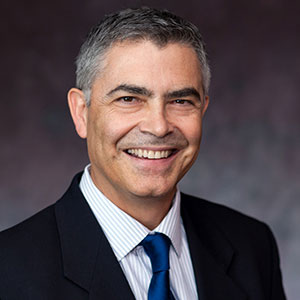 Angelo Ioffreda
Experience
Angelo has more than 25 years of experience helping leaders and organizations more effectively lead, manage, navigate change, and engage employees. He has held leadership roles with NII Holdings (Nextel International), IFC, the private sector arm of The World Bank Group, Sodexo, AOL & AOL Time Warner, Robinson, Lerer, and Montgomery Strategic Communications, and the U.S. Department of State.
Angelo has expertise in strategy development, change leadership and transformation, facilitation, developing high performing teams, and employee engagement.  His expertise in communications includes strategic and leadership communication, global and cross-cultural communication, branding, visual communication, storytelling, and digital media. He also has extensive experience with metrics, measurement, and surveys. 
An ICF-certified leadership coach (PCC), Angelo takes a holistic approach in helping clients identify their priorities and make the changes that build their leadership capability. He believes that small changes can produce big results over time in terms of leadership, business performance, and personal satisfaction. He has coached executives in the private sector, government, and non-profits in a variety of industries, including automotive, health insurance, pharmaceutical, telecom, federal government, universities, and county school systems, among others. 
In addition to consulting and coaching, Angelo is an adjunct professor in American University's Key Executive Leadership Programs and in George Washington University's Strategic Public Relations program. Angelo has presented widely at conferences by the Key program, The Conference Board, Melcrum, The International Association of Business Communicators, and Marcus Evans on a variety of communication and leadership topics. During 2011, he served as president of the DC Metro Chapter of IABC, the largest in the U.S. and the second largest in the world.
Education
Angelo has an M.B.A. from the Wharton School, a M.A. in International Affairs from the University of Chicago, and certificates in both Leadership Coaching and Change Leadership and Organizational Consulting from Georgetown University. Angelo was both a Presidential Management Fellow and a Thomas J. Watson Fellow. He majored in Anthropology (honors) and Biology at Grinnell College, IA, and graduated Phi Beta Kappa.
Angelo is certified in the Myers-Briggs Type Indicator (MBTI), The Leadership Circle Profile 360 assessment, The Strength Deployment Inventory (SDI), and DiSC.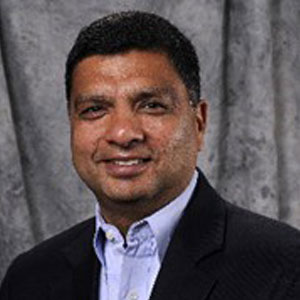 Vinay Kumar
Experience
Vinay Kumar is a thought leader in the field of leadership development and personal growth.  He coaches leaders and teams within government agencies, private enterprises and non-profits.  His primary focus is developing leaders who come from technical backgrounds.  He also designs and delivers leadership education programs and workshops, as well as designs, facilitates, and leads retreats.  The majority of his clients are based in the United States, Israel, United Kingdom and India.  He strongly believes that as leaders grow from the inside out, so do those they lead.  And that this in turn leads to greater collaboration, innovation, stronger engagement, retention and organizational performance. 

Vinay is the co-author of Language and the Pursuit of Leadership Excellence: How Extraordinary Leaders Build Relationships, Shape Culture and Drive Breakthrough Results.  His book is required reading in MBA programs and Leadership Development and Leadership Coaching Programs at major universities, federal agencies and corporations, including Georgetown University, George Mason University, The College of William and Mary, Newfield Network, NASA, TEOCO Corporation and REI Systems.

His experience includes Fortune 100, federal government, small business and consulting. Vinay successfully spearheaded and led a privately held business before becoming a leadership coach, author and speaker. Vinay has extensive experience with an array of roles, including leadership, management, project manager, business development, marketing, client services, training, and operations.  

Vinay grew up in a multicultural family and today lives in Great Falls with his wife and two daughters.  In his spare time, he frequently travels internationally, treks in the Himalayas, practices yoga, enjoys running, reading and going for long walks in nature. 
Education
Vinay received his certificate in leadership coaching from Georgetown University and holds the distinguished Professional Certified Coach (PCC) credential from the International Coach Federation. He has completed extensive coursework and training in adult development theory as it applies to leadership coaching and he is certified in The Leadership Circle Profile 360, which is used to support leaders become more effective.  Vinay is a graduate of the University of Maryland-College Park, where in 1981 he earned a Bachelor's of Science degree in Chemical Engineering.
Joe Mangino
Experience
Joe Mangino has more than 20 years of experience in organizational development consulting, leadership training, and executive coaching.  His areas of expertise include leadership and team development, strategic planning, transitions, conflict resolution and the management of complex change.  He is the President of Mangino Resources, a consulting organization which designs and delivers programs for organizational transformation for government and corporate clients.  Joe is an adjunct faculty member of the Federal Executive Institute where he serves as a team facilitator, executive coach, consultant, and course instructor for his course Leading Individual & Organizational Change. 
In addition, Joe has served as a certified executive coach for more than ten years with over 2,000 hours of coaching.  He has provided executive coaching to more than 200 senior executives and managers from EPA, NSA, NASA, Army, Navy, Air Force, DoD, VA, FAA, FRA, NGA, DHS, ICE, CBP, Census Bureau, Department of State, FCC, DOJ, DOE, OPM, Treasury, DOT, USDA, NOAA, and USAID.  He has assisted many organizations to transform themselves and create superb strategic plans as they dealt with significant and comprehensive change.  His recent consulting clients include the EPA's Office of Water, Office of Compliance & Assurance, Office of Nuclear Materials Safety and Safeguards, NRC, DOE's Golden Field Office IRS's Human Capital Office, IRS's Senior Manager Readiness Program, the FBI, the US Army Chief of Staff for Installation Management, and the Defense Information Systems Agency. 
 
Representative of Joe's consulting efforts is a three-year streamlining program at EPA, during the agency's transformation to a team-based culture. This project incorporated a fully developed partnership with the union, the design and conduct of a 360-degree evaluation of leadership, and a complete training strategy for over 1000 personnel.
Joe's distinguished military career included command and leadership positions in Vietnam, Germany, Greece, and throughout the USA.
Education
Joe is a graduate of Columbia University's Advanced Program in Organizational Development and Human Resource Management and the U.S. Army's Organizational Effectiveness Program.  His teaching credentials also include adjunct professor of organizational behavior and personnel management at both graduate and undergraduate levels. Joe is certified in the Standout and Leadership Circle Profile 360-degree instruments.  He is also certified in the SDI, the Change Style Indicator, and FIRO-B.  
Formal education includes a BS (Engineering) from the U.S. Military Academy, West Point, NY, and an MA (Organization Development & Human Relations) from Webster University, St. Louis. He is a certified Executive Coach from the Federal Executive Institute.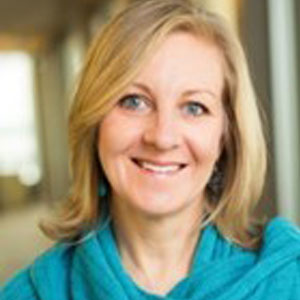 Dana Pulley
Experience
Dana is an accomplished leader, executive coach and organization development consultant. For more than 25 years, she's brought her contagious passion for growth and development to individuals and organizations. She helps leaders and teams create space, increase awareness, envision possibilities, achieve insights and accomplish challenging goals.  She is deeply committed to helping leaders thrive. She is also a frequent speaker and workshop facilitator on mindful leadership, presence, emotional intelligence, and their intersections with neuroscience.
 
She uses a pragmatic approach, providing tools, skills training, and creating unique exercises focused on her clients' personal and business outcomes. She combines empathy, challenge, accountability and humor to help her clients create practical solutions that will work in their specific environment. She is skilled at helping clients identify and "get unstuck" from long term patterns of behavior and thinking that do not support their vision of success. Her coaching strengths include the areas of leadership presence, building organizational relationships and influence, thinking strategically, navigating conflict, building personal and professional resilience.
 
Dana has been a coach for American University's Key Executive Leadership Programs since 2016. Her other federal-agency coaching work has included the Consumer Financial Protection Burueau, Defense Intelligence Agency, Department of Commerce, Federal Housing Finance Authority, Internal Revenue Service, National Geospatial-Intelligence Agency, Nuclear Regulatory Agency, NiCoE, National Cancer Institute, National Credit Union Administration, Overseas Private Investment Council, and the Department of Veterans Affairs.  Her other private clients include Discovery Communications, Du Pont, ERPi, INDEV, Kaiser Associates, McGuire-Woods, MTV Networks, Society for Human Resources Management, Treliant and Turner Construction.
Education
Dana received her certificate in leadership coaching from Georgetown University and holds the distinguished Professional Certified Coach (PCC) credential from the International Coach Federation. She has completed extensive coursework and training in adult development theory as it applies to executive coaching and is certified in a number of instruments used to help leaders become more effective including the Leadership Circle Profile.  She has also had deep training in somatics and is certified in somatic coaching with the Strozzi Institute as well as Presence Based coaching with Doug Silsbee.  She is certified to teach Mindfulness Based Stress Reduction and to teach mindfulness in corporate environments with the Potential Project and the Search Inside Yourself Leadership Institute. Dana holds a MA in Industrial/Organizational Psychology from George Mason University and a BA in Psychology from James Madison University.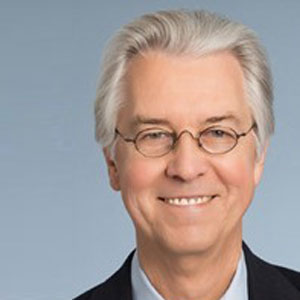 Lloyd Raines
Experience
Lloyd is a seasoned executive Master Coach (MCC, International Coach Federation) and leadership development consultant. As principal of Integral Focus, he brings over 30 years of experience in working with leaders and teams from a systems perspective, applying insights from research on leadership, business and organizational best practices, and holistic development.
Lloyd has coached top-level executives, leadership teams, emerging leaders, and managers in the public, NGO, and private sectors. Sample private sector clients include: Sodexo, Booz Allen Hamilton, Conair, EDS, Hewlett-Packard, MCI, E*Trade Bank, AOL, and Marriott International. Sample public sector and NGO clients include: United Nations, International Food Policy Research Institute, HarvestPlus, AARP, and the Departments of Commerce, Agriculture, Education, Health and Human Services, Interior, NASA, Homeland Security and the intelligence community.
Education
Lloyd's undergraduate degree is in psychology (University of Maryland, Baltimore County) and graduate work in the administration of justice (American University). In his early professional years, Lloyd led a non-profit organization working with juvenile offenders in Washington, DC, and then became director and instructor of an undergraduate honors program at American University. At the University of Maryland University College, he taught business and professional ethics for seven years. He was a founding faculty mentor in the Federal Judicial Center Leadership Program, working with mid-level leaders for one year each. He is a founding faculty member of Georgetown University's Leadership Coaching Program (launched in 2000), where he continues to teach. Over the span of his executive and leadership development career, he has coached hundreds of leaders from an internationally diverse group of business, government, and NGO organizations.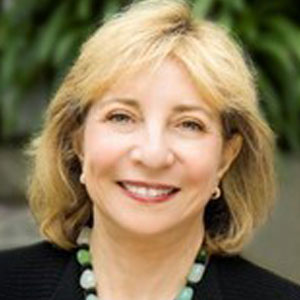 Marcia Ruben
Experience
The signature of an effective leader is their organizations' ability to rise to the challenge amidst uncertain, complex and ambiguous conditions. Marcia Ruben instills in her clients the confidence to lead and the conviction to build more resilient, responsive teams to face these conditions. 

As coach, consultant, and facilitator, Marcia brings 25 years of experience in untangling complex interpersonal and organizational dynamics. Whether the need is stronger leadership presence, increased conflict management skills, higher emotional intelligence or more persuasive influence, Marcia's focused, direct, warm, and flexible approach wastes no time in facilitating learning new and more effective perspectives and behaviors. 

Marcia has experience with leaders in a variety of sectors, including high tech, clean tech, biotech, healthcare, financial services, retail, private equity, nonprofits, government, and professional services firms. Coaching, consulting and facilitation engagements include work with CEOs, EVPs, executive directors, general managers, vice presidents, and senior directors at organizations ranging from start-ups to Global 50 companies, including Autodesk, Dropbox, Google, Nestle Waters, and the Metropolitan Transportation Commission. Additionally, she is an Associate Professor, the chair of the graduate Management Department at Golden Gate University, and the 2016-1018 Russell T. Sharpe Research Professor. 
Education
Marcia received her Evidence Based Coaching certificate from Fielding Graduate University and holds the distinguished Professional Certified Coach (PCC) credential from the International Coach Federation. She earned a PhD and MS in Human and Organizational Systems from Fielding Graduate University. She earned a Master's in Counseling from California State University, Hayward. Marcia earned her Bachelor's degree from University of California, Berkeley where she graduated Phi Beta Kappa. 

Marcia was recently trained in the 7 Paths Forward Coaching Methodology, which focuses on delivering faster, better transformational coaching results. She is certified in a number of assessments, including The Leadership Circles, My Brain Solutions, MBTI, DiSC, HBDI, EQi, and all of the Lominger products.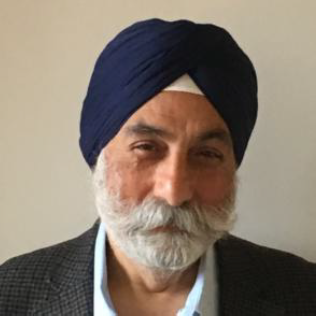 Mandeep Singh
Experience
Mandeep is a coach, facilitator, and organizational transformation consultant with a background that spans 35 years of hands-on experience creating and facilitating the creation of solutions to complex problems involving multiple stakeholders. In his career, he has worked internationally, across cultures and organizational boundaries, to build IT Systems, reengineer business processes, provide organizational and innovation consulting services, nurture client and employee relationships, and grow companies in roles spanning individual contribution, project, line and executive management. He has done this within large international organizations, federal and local governments, non-profits, consulting companies, and start-ups. 
As coach, Mandeep brings this experience, and his fundamental belief in each person's innate abilities, to create the non-judgmental and energized space for leaders to truly get in touch with what is important to them, and rev up the energy and momentum to make it happen. In the process, they take ownership of their own power. They also leverage their own observations to get deep insights into what's holding them back and then break those habits. Many of his clients have reported their work together has been transformative. 
In addition, these leaders begin to accept the world as it shows up, rather than the way they wish it would. That accepted, they hold the courage of their convictions pragmatically, communicate their vision authentically and directly, and set about influencing the people, networks and systems of which they are part to create the enabling environments within which their organizations, projects and people succeed. Mandeep considers himself extremely fortunate to have had the opportunity to express his passions through two completely different careers separated by two decades. The path of transition has been less than easy, and has provided Mandeep the direct experience and insights which make him the coach he is. 
Education
•  Georgetown University Certification in Leadership Coaching (CLC) 
•  ICF Professional Certified Coach (PCC) 
•  360 Instruments: DiSC Assessment; Emotional and Social Competence Inventory (ESCI); Hogan Assessments (HPI, HDS, MVPI); The Leadership Circle Profile (LCP) 
•  MBA, Indian Institute of Management (IIM), Calcutta, 1980 
•  BSEE, Indian Institute of Technology (IIT), Kharagpur, 1978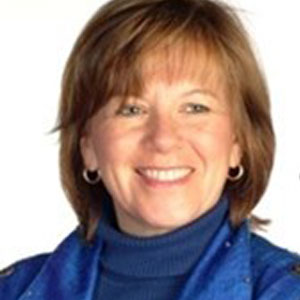 Chris Wahl
Experience
Chris Wahl is an executive coach and organization development consultant who has coached executive leaders and their teams for over two decades. Certified as a developmental coach, Chris brings a developmental perspective to her work with leaders, helping them build their capacity to succeed beyond their challenges, and recognize opportunities to create a thriving professional life. Sought after for her wise counsel, appreciative approach, clarity and pragmatism, Chris works with leaders interested in generating enlivening change aimed at creating more effective results. Chris is the founder and creator of the Georgetown University Leadership Coaching Certificate program, where she teaches a course on coaching teams. She is adjunct faculty in Georgetown's Transformational Leadership program, as well as in George Mason University's advanced coaching program. Chris coaches in Notre Dame's Executive MBA program.

Chris's Coaching Experience includes working with leaders and teams across the U.S., Canada, and in Europe. Her clients are typically high-level/C-suite leaders who have large mandates to create change, do more with less, and foster a working culture where employees thrive and achieve results.  She works in numerous industries, including fashion retail, beauty, finance, technology, manufacturing, local and federal government, associations, and educational institutions. Her clients include: Invesco, SunTrust Bank, Capital One, Coach, Inc., L'Oreal, Deltek, SolSystems, AFP, KLoveAir, Mitre, Bon Secours Health System, Eaton, Arlington County Government, and the SEC.

Chris has a master's degree in Counseling from the George Washington University, and a B.A. in French and Psychology from the University of Tennessee. Post-graduate work includes studying two years with Dr. Otto Laske of the Interdevelopmental Institute as well as ten years with Dr. Susann Cook-Greuter, both in the study of adult development. Chris is a master-certified coach through ICF; she is certified as a developmental coach; and she is certified to score and debrief the Maturity Assessment Profile (MAP), the MBTI, the Hogan suite, and the Leadership Circle Profile 360 and Culture Survey.

Chris has developed numerous programs on the topic of adult development for coaches and leaders alike. She has also created in-house ICF-accredited coach training specific to the financial industry.  She co-authored Be Your Own Coach, with Barbara Braham. The second edition of the book she contributed to and co-edited, On Becoming a Leadership Coach, was published in 2015.  She has published articles on organization development in coaching magazines, has been interviewed on NPR and other radio programs, as well as for articles in the Washington Post and women's magazines.
Cathy Wright
Experience
As Founder and President of New Ground Consulting Group, Inc., Cathy's focus and passion are on helping leaders and their organizations cultivate untapped potential to:
build a culture of commitment that has everyone pulling in the same direction; overcome seemingly insurmountable challenges and seize game-changing opportunities;
develop skill to effectively execute change strategies and sustain improvements;
assure enterprise-wide understanding of the organization and where it's heading.
Throughout her 20-year career in executive coaching and organizational change consulting, she has become a trusted advocate and strategic partner to leaders of Fortune 500 companies, federal agencies, national labor unions and non-profit groups. She has coached and consulted to clients that include American Airlines, the American Business Women's Association, the American Red Cross, Bell Helicopter, Hertz, Department of Veterans Affairs, Exelon Corp., Federal Aviation Administration, National Weather Service, North Carolina Network of Grantmakers, SASK Power, Scott Trade Financial Services, Solar Marine Solutions, Superior Manufacturing, among others. 
As a long-time member of the Consulting Consortium at Overland Resource Group, Cathy led a multi-year transformational change project that propelled the Federal Aviation Administration from near bottom in the Federal Employee Viewpoint Survey on employee engagement to the top third in the federal sector. At American Airlines, she initiated a business education process that resulted in 85 percent of a representative sampling of the 70,000-member workforce indicating their understanding of the business "improved" or "greatly improved." 
She serves as an adjunct faculty member at American University in Washington, D.C., where she develops and teaches a variety of courses that include "Leader as Team Builder," "Leading Change for Results," "Leading an Inspired Culture," and "Cultivating Collaboration."  In this capacity, she works with leaders in the federal sector, including those in the Senior Executive Service, to cultivate and deepen leadership skill as they confront challenges in creating high performance organizations at the Departments of Health & Human Services, Homeland Security, Transportation, Agriculture, Defense and the Office of Personnel Management, among others. 
She is a Professional Trainer with Marcus Evans, Inc., of Chicago where she designed and teaches courses on Leading Change and Managing Reputation for Results.
Education
Cathy is a certified professional coach and also holds certifications in Leadership Circle Profile and Leadership Circle Culture Assessment, Myers-Briggs Type Indicator and MBTI Step II, Extended DISC, Leader Skills™, Team Tools Interactive™; Seeing Systems: Organization Workshop; and Future Search Facilitator. A frequent contributor to blogs at Plant Services magazine and www.orginc.com, recent work has been published in Government Executive, the American Society of Training Public Manager magazine, and the Labor and Employee Relations Association's Perspectives on Work journal. 
Prior to her consulting career, Cathy worked in Organizational Communication for Goodyear Tire & Rubber Company, Public Affairs at Miller Brewing Company, and as a journalist with daily newspapers in her native North Carolina. She earned a BA in English from Appalachian State University, an MBA from Averett University, and a Certificate in Corporate Citizenship from Boston College.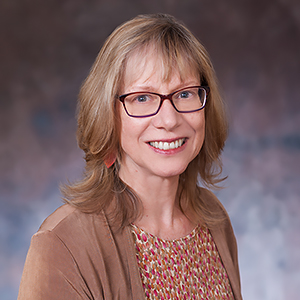 Linda Bidlack
Experience
Linda is a Georgetown University certified leadership coach and consultant passionate about helping people use whatever adversity they're facing as an active laboratory for learning.  Her clients are successful achievers who want to take their impact to the next level, but realize that a shift is required - what got them to where they are now is not going to work as well on a bigger playing field.  Also an award-winning facilitator, she has helped hundreds of people develop capacities they didn't know they had, step onto bigger stages, build their authentic presence and influence, address their blind spots, or wrestle with what they want to do next.  
Linda has been consulting to mission-driven organizations for 25 years including Paypal, Honest Tea, Centers for Medicare and Medicaid Services, Sodexo, Constellation Energy, Loyola University, the American Red Cross, the Intelligence Community, the National Peace Corps Association, the Democracy Fund, Congress, and NASA.  Since 2008, she has been coaching leaders at the federal Eastern Management Development Center as well as the Department of Homeland Security, the Navy, USDA, and the SBA.  Her design and delivery of a 3-day offsite on changing paradigms for 150 NASA project managers won an award and one leader called her "the most positive influence in the entire organization."  She earned an M.A. in Counseling from the University of Maryland in 1990 in partnership with the Center for Creative Leadership, and has taught career courses for George Washington University.

Linda has parachuted, backpacked through China, and volunteered in Haiti. She is based in Rockville, MD and enjoys science fiction, the writings of comedic sociologist David Brooks, and Zumba.
EDUCATION
•  Georgetown University Leadership Coaching Certificate, 2012.
•  M.A., Counseling / Career & Adult Development, University of Maryland, College Park,1990, cum laude; thesis in collaboration with Center for Creative Leadership.
•  B.A., Anthropology, Hiram College, Hiram, Ohio, cum laude.
•  Coaching Teams for Sustained Performance, One21five and the Miro Group, 2013.
•  Appreciative Inquiry Facilitator Training, 2012.
•  Certifications:  Hogan Leadership Series; Team Conversation Norms Diagnostic; EQi and EQ 360; ESCI, Myers Briggs Type Indicator; OPM Leadership 360; Strength Deployment Inventory; FIRO-B; The Leadership Circle.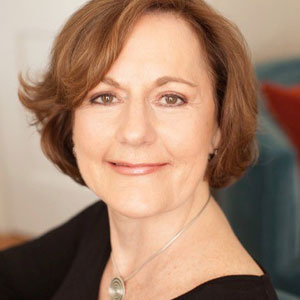 Marilou Bova
Experience
Marilou Bova has over 30 years of experience empowering organizations and individuals to realize their potential. As a Professional Certified Coach (PCC) and a seasoned group facilitator, she coaches leaders to embody their potential, be authentic, and live their purpose.  
Marilou has coached hundreds of leaders from federal, for-profit, and non-profit organizations. She has designed and delivered leadership development programs focused on increasing self awareness, improving leadership proficiency, and building leadership presence.
Some of Marilou's clients include NASA, NOAA, Defense Intelligence Agency, U.S. Army, Naval Surface Warfare Center, Results for Development, Global Integrity, Plan International, Democracy Fund, Union of Concerned Scientists, American Institute of Architects, GMMB, Ad Astra, Chevron, Fannie Mae, and Miles & Stockbridge P.C.
Marilou believes everyone is a leader with the capacity to influence positive change. Each leader has a purpose, as well as a unique combination of gifts, skills, values, experiences and perspectives that are theirs alone to give to the world. When leaders are living in alignment with their purpose and values and are congruent in body, mind and emotion, they are more effective at making choices and taking actions in ways that positively influence those they lead.
Her approach is highly values-based, holistic and appreciative. It provides the foundation that helps her clients gain agility and resilience in the face of complex leadership challenges. After working with Marilou, her clients note greater ability to:
clarify, lead, and live from their purpose and core values
increase self awareness, understand/manage their emotions, and identify stories/perspectives that enhance or detract from their ability to achieve their vision and inspire high performance in others in service to that vision
explore solutions from new diverse perspectives and focus on action strategies that leverage their strengths and values
EDUCATION
Marilou is an ICF Professional Certified Coach (PCC) and a Strozzi Institute Certified Somatic Coach (CSC). She holds a B.S. degree in Human Services and has apprenticed with consciousness leaders in the body-mind sciences for over 35 years. Marilou is on the faculty for Georgetown University's Institute for Transformational Leadership for the Leadership Coaching Program and American University's Key Executive Leadership Programs.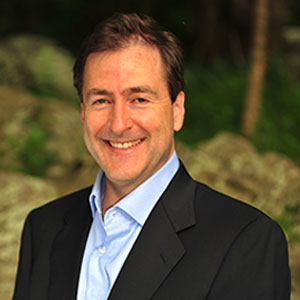 Dan Brown
Experience
Dan coaches individual leaders, teams and work groups within government agencies, non-profit organizations and private enterprise. His work focuses on helping mid and upper-level managers not only develop hard skills, such as delegation and strategic thinking, but also to fundamentally expand their views of themselves and how they perceive their work surroundings so they can step up to increasingly complex challenges and solve them creatively and collaboratively. 

Dan's leadership coaching and strategic consulting is based on his own 28 years of experience as a business owner and leader himself. He has held many positions in his career, from line supervisor, to president of a company, to serving on the governing board of one of America's largest B2B information companies. These experiences give Dan a deep understanding of the challenges leaders at all levels face and what it takes to grow and develop. He's the founder and principle of his firm, Xponential Coaching & Consulting in Washington, D.C. 

Dan has been a coach for American University's Key Executive Leadership Programs since September 2013. His other federal-agency coaching work outside of AU has been at EPA and the Federal Housing Finance Agency. His other clients include The American Red Cross, AARP, Montgomery County Public Schools, the Kiplinger publishing company, internet start-ups, software providers and the University of Maryland Center for Environmental Science. 
Education
Dan received his certificate in leadership coaching from Georgetown University and holds the distinguished Professional Certified Coach (PCC) credential from the International Coach Federation. He has completed extensive coursework and training in adult development theory as it applies to executive coaching and he is certified in a number of instruments used to help leaders become more effective. Those include the Hay Group's Emotional Social Competency Inventory, The Leadership Circle Profile 360, Maturity Assessment Profile, the Leadership Agility 360 and the Meyers Briggs Type Indicator. He is a certified Immunity-to-Change Coach, the coaching method developed by Dr. Robert Kegan and Dr. Lisa Lahey of Harvard University, which is used to help leaders and organizations overcome resistance to change. Dan is a graduate of the University of Maryland-College Park, where in 1980 he earned a Bachelor's of Science degree in agriculture.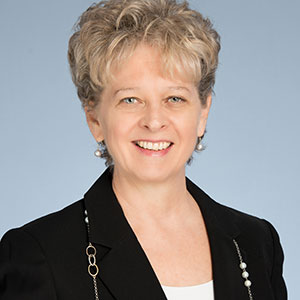 Jeri Darling
Experience
Jeri Darling is President of Darling Global, LLC and has more than 25 years of experience working with diverse organizations in the areas of strategy, leadership, and organizational effectiveness.  
Ms. Darling has been a trusted advisor to many organizations and senior teams, providing support to plan and implement leadership and change initiatives and to build new strategies and structures. She has designed and facilitated large-scale initiatives and targeted development programs for private and public-sector organizations.
Her most recent internal role was as Global VP, Leadership and Organizational Effectiveness with BAE Systems, providing strategic direction for leadership, talent management, and organizational performance including cultural integration of new acquisitions. She has held senior consultant and management roles with Mercer Delta, EnCompass, and Work in America Institute. She also led her own New York-based firm, Organization by Design, for a decade.
 Ms. Darling is known for thought leadership related to integrated approaches to executive and organizational development, global leadership, and social networks. She has published related articles in HR Professional, Executive Excellence, OD Journal, Perspectives, andthe Journal for Nonprofit Management, as well as in Leading in Complex Worlds recently published by Jossey Bass.  She has also received mention in the International Who's Who.  
Education
Jeri holds a MA from George Washington University, a MBA from Case Western Reserve University, a BA from the University of Wisconsin, and a Leadership Coaching certificate from Georgetown University. She is an adjunct faculty at American University and a member of The Washington Chorus. Jeri has traveled extensively and is conversant in several languages.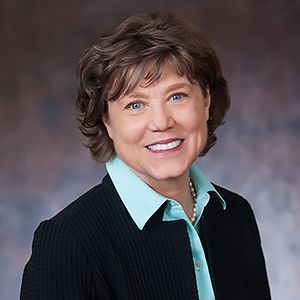 Catherine J. Fox
Experience
Catherine Fox is Founder and Principal of an international consulting and coaching practice CJFox Associates to support organizations and their leaders in implementing change.  She is consultant to U.S. government and United Nations agencies and has a private coaching and focusing practice in addition to being an instructor and executive coach for the American University Key Executive Leadership Programs.  Retired in 2008 from the Inter-American Development Bank (IDB), Ms. Fox was a Senior Management Analyst for 10 years and applied her institutional development expertise for another 10 years in country program sectors, such as urban revitalization, labor markets, and institution strengthening initiatives in Central and South America.  Prior to working at the IDB, Ms. Fox was employed by UNICEF and the World Bank.
Education
Ms. Fox is bilingual in Spanish and English.  A Johns Hopkins Fellow in Organization and Community Systems, she holds a Master's Degree from Johns Hopkins University in Applied Behavioral Science with a concentration in organization systems.  She is an accredited coach by the International Coach Federation (ICF), a graduate of Georgetown University's Leadership Coaching Program, and accredited by The Focusing Institute as a Certified Focusing Trainer specializing in Domain Focusing.  Ms. Fox is also certified to conduct The Leadership Circle Profile (TLC), Emotional and Social Competency Inventory (ESCI), Team Conversational Norms Diagnostic, (TCND), and the Myers-Briggs Type Indicator (MBTI).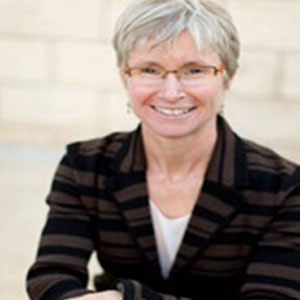 Karen Kane
Experience
Karen Kane is a certified leadership and team coach with over 20 years of professional experience. She focuses primarily on leaders and leadership teams in the non-profit and government sectors who are not getting the results they need and want to perform at a higher level. She has successfully helped both individual and team clients increase their self-awareness, get and give more effective feedback, engage more constructively in conflict, enhance their emotional intelligence, and manage change successfully. Karen brings a results-focused and somatic orientation to her work, and uses a variety of tools and methods to support her clients in achieving their goals. In addition to coaching leaders and teams, she has an extensive background in training and facilitation, where she developed the skills of listening deeply, helping groups have hard conversations, and designing effective learning tools.
Karen coaches leaders and teams in the government, education, health care, and non-profit sectors. Her clients have ranged from top executives to front line employees to MD's, and their responsibilities have included communications, development, operations, program management, information technology, board oversight, and executive leadership. Most of her current clients are in mid or senior-level leadership roles, or are teams responsible for executive leadership within their organizations.
Karen has extensive experience in the public sector, with both state and federal agency clients, as well as in the non-profit sector. Representative client organizations include: U.S. Department of Labor; National Institutes of Health; Food & Drug Administration; WA State Employment Security Department; University of Washington; Fannie Mae; WA State OSPI; WA State DOP; WA State Department of Labor & Industries; Valley Youth House; Aviarc, Inc.; Allianz Life; National Geographic Society; Group Health Permanente; Latin American Youth Center, AT&T Broadband; and Mercer Island School District.
Education
•  Professional Coaching Training Program, New Ventures West
•  Masters of Leadership and Organization Development, Leadership Institute of Seattle
•  Bachelor of Arts, Brown University
•  Multiple advanced trainings in leadership, team coaching, and somatic coaching
• International Coach Federation (ICF) Professional Certified Coach (PCC)
•  Certified in EQ in Action Profile Tool, Learning in Action Technologies
•  Certified Somatic Leadership Coach, Embodiment International 
•  Professional group affiliations: DC Metro ICF chapter, Chesapeake Bay ODN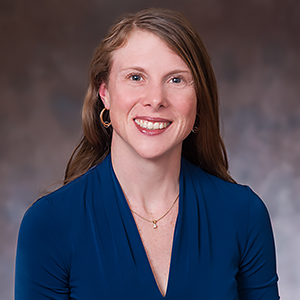 Carylynn Larson
Experience
Carylynn (Cary) Kemp Larson is a leadership coach who creates space for individuals, teams, and organizations to thrive. Cary has a rare combination of formal education, professional training, and extensive experience in leader development and team dynamics. She coaches leaders across levels, from senior executives to team leads in healthcare, human services, science and technology, engineering, and manufacturing sectors. She has extensive experience working with scientists, engineers, and entrepreneurs. Through her work, leaders free themselves from the weight of their roles and responsibilities, find freedom to carve a path that is more authentically theirs, and ultimately, more effective for themselves, their people and their organization.
Cary holds a Ph.D. in Industrial/Organizational Psychology (George Mason University), a Certificate in Leadership Coaching (Georgetown University) and is certified through the International Coaching Federation. Over the course of her career, Cary has conducted applied research with organizations, such as The Center for Creative Leadership, the U.S. Air Command Staff College and the Army Research Institute. She has provided organizational development services to over 20 government entities, multiple nonprofits, and several private sector firms and has led executive development programs for the National Science Foundation. She is regularly called upon to speak at leadership conventions on topics, such as emotional intelligence, adaptability, and engagement. Cary has served on faculty at The George Washington University, George Mason University, and the United States Naval Academy.
Education
May 2013, Certificate in Leadership Coaching, Georgetown University  
December 2007, Ph.D., Industrial/Organizational Psychology, George Mason University 
May 2001, B.S., Psychobiology, Centre College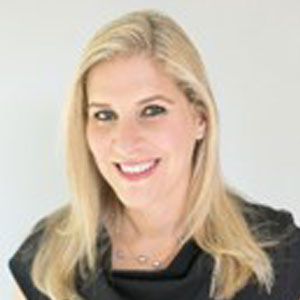 Meredith Persily Lamel
Experience
Meredith is Founder and Principal of Aspire@Work and is an executive coach, consultant, facilitator and instructor. Leaders often call on Meredith to facilitate the development of their vision and strategic goals. She then supports their success through individual and/or team coaching, organizational consulting, and customized professional development programs. She has facilitated over 100 retreats for corporations, nonprofit organizations, and Members of Congress. 
Meredith also serves on the faculty of both American University's Kogod School of Business and its School of Public Affairs Key Leadership Programs for executives in federal agencies. She teaches courses on Transforming from Manager to Leader, Leading High Performance Teams, and Action Learning. 
Previously, Meredith was Director of Training and Consulting for The Congressional Management Foundation where she consulted to Chiefs of Staff and Members of Congress. Prior to that, she was Director of Executive Education of CEB's Corporate Leadership Council.  In this capacity, she delivered executive education programs to over 100 leading corporations in over ten countries. Meredith started her career as a telecommunications market analyst and Research Director for the telecommunications division of Economist Intelligence Unit, based in Sao Paulo, Brazil. 
Education
Meredith graduated with an MBA from The University of Chicago Booth School of Business and a BA with honors from Brown University. She earned a Certificate in Leadership Coaching from Georgetown University and is credentialed as a Professional Certified Coach (PCC) by the International Coach Federation. She is certified in The Myers-Briggs Type Indicator® (MBTI®), The Leadership Circle ProfileTM, Appreciative Inquiry, and the Hay Group's ESCI tool. She is also an authorized DiSC® facilitator and issuer. She serves on the Board of Directors of Pueblo a Pueblo, a nonprofit supporting child health and nutrition in indigenous communities of Guatemala. She is fluent in Portuguese and Spanish.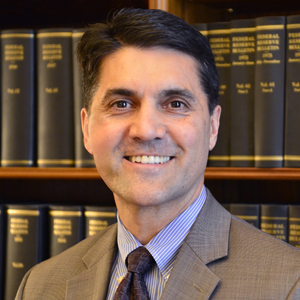 Andrew Rahaman
Experience
Dr. Rahaman has extensive international leadership experience that includes successfully leading teams in developing technical and managerial programs; sustaining innovation; developing partnerships across diverse cultures; developing executive coaching; and leading and developing his own teams. Andrew's professional experience includes extensive overseas travel and in addition to the U.S., he has lived abroad in Germany, England, China, Canada, Mexico, and Trinidad & Tobago. Andrew partners with organizations in developing growth strategies for improving business performance and building results-based culture by developing leadership capabilities through action learning, understanding organizational culture, and performance-based coaching. His career has included the Federal Reserve Board, State Department (Diplomat), and the Department of Defense over 25 years. 
Andrew is an adjunct staff member for the Center for Creative Leadership (CCL®) in Greensboro, North Carolina, and has a private practice in organizational growth, coaching for performance, leadership development, and assessments. Andrew is an adjunct professor at American University Master's Program and in the Key Executive Leadership Certificate Program. As an executive coach, Andrew believes in a proactive, goal-oriented approach fostered in a collaborative one-to-one relationship that is highly tailored to the individual, focused on real-time issues, and integrates organizational context. Andrew's executive coaching focuses on high performance leaders who want to achieve an expanded self-awareness and perspectives into their own capability, leverage their leadership style or learn new ones to develop and integrate teams to move organizational performance forward. Andrew has worked with executives who have or are preparing to take more senior leadership roles, transitioning to a new position, have a desire to change their leadership style to a new context, and those who want to enhance their own effectiveness by creating their unique leadership brand. 
Education
Andrew's diverse educational background includes a doctorate (Ed.D) from The George Washington University. He has an M.S. in Environmental Science and Engineering from the University of Texas in Dallas. Andrew completed The Georgetown University's 6-month Leadership Coaching Program and their Executive Leadership certificate program. Additionally, he is certified in the use of assessment tools, including the CCL's 360 instrument, MBTI/FIRO-B, Workplace Big Five, Denison Culture Assessment,  and is being certified as an Action Learning Coach through the World Institute of Action Learning. Andrew holds several professional certifications, such as the Senior Professional Human Resources (SPHR) and Global Professional Human Resources (GPHR) as well as being a Certified Business Continuity Planner (CBCP) and Certified Industrial Hygienist (CIH).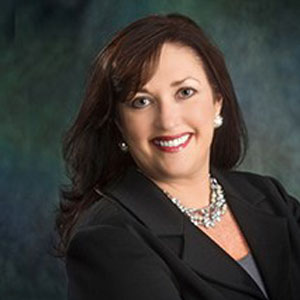 Deiadre Rauch
Experience
Deiadre Rauch is President and Founder of TFD Leadership Coaching, LLC. She has spent two-thirds of her career living and working internationally. She maintains a truly global perspective, bolstered by assignments in London, Kuala Lumpur, Brussels and elsewhere around the world. She has over 25 years of experience working as a leader both domestically and internationally. With a degree in Materials Science Engineering from Purdue University, Deiadre is a structured thinker. She is keenly interested in how the way we think impacts how we feel and what we do as leaders. Deiadre's unique blend of business experience, cultural awareness, and a love of helping people to get what they want out of life, prompted her pursuit of coaching as a profession.

She completed the Leadership Coaching Program at the Institute for Transformational Leadership from Georgetown University and founded her company, TFD Leadership Coaching, in 2014.  She received her Professional Certification in Coaching (PCC) from the International Federation of Coaches in 2017. She is certified in The Leadership Profile 360 Assessment, the Emotional and Social Competency Inventory (ESCI) and the Myer's Briggs Type Indicator (MBTI). Deiadre recently completed her Certificate in Facilitation from Georgetown's Institute for Transformational Leadership, and has added both facilitation and training into her portfolio. 

Prior to founding TFD Leadership Coaching, Deiadre held various leadership and management roles at ExxonMobil for the first 12 years of her career.  She then held leadership roles with the American Chamber of Commerce of Malaysia, the American Club of Malaysia, the US Chamber of Commerce's Brussels Office, and the International School of Brussels. 
Deiadre has coached clients at the World Bank, the International Monetary Fund, ExxonMobil, Peace Corps, TSA, the Federal Reserve, the FAA and Arlington County, among others.  

Today, Deiadre lives in Northern Virginia, traveling when she gets the chance and enjoying her friends and family, while also continually developing her own most authentic leadership style. As a lifelong learner in search of deeper meaning in all areas of her life, she is currently working on her 200-hour yoga teacher training at Beloved Yoga.  
Learn more about TFD Leadership Coaching, LLC and the Think.Feel.Do approach at www.thinkfeeldo.com.
Joseph Sclafani
Experience
Dr. Sclafani, President and founder of Change Management Associates International (CMAI), has more than 30 years of domestic and international experience in strategic management, the planning and management of organizational change, and individual and group coaching within public and private sector enterprises.  He provides short and mid-term management support to organizations seeking to design and implement changes in their strategies, structures, or operating processes, and coaches individual executives and groups as they wrestle with the uncertainties of organizational change. As a coach, Dr. Sclafani brings a unique perspective that links individual performance issues with larger organizational and social dynamics that make up a client's environment.  His focus is on supporting the effective performance of individual leaders and groups in their existing, evolving, or newly assumed organizational roles. He partners with a client to improve individual and ultimately organizational performance by facilitating client insight into their leadership behavior and style, clarifying purpose, improving relationships, broadening perspectives, and increasing the client's ability to manage self and others in a changing organizational environment.
Recent and ongoing coaching engagements include: professional development for executives, middle-managers, first-time supervisors (Fordham University); leadership development (Department of Homeland Security; and Goodwill Industries); support for first-time managers (Fashion Institute of Technology).  
Education
Dr. Sclafani has a doctorate in sociology from Brown University, a Master in Business Administration from Columbia University and a Bachelor of Arts from Colgate University. He is a Professional Certified Coach (PCC) with the International Coach Federation (ICF), a Certified Mentor Coach (CMC) and an Advanced Certified Personal & Executive Coach (ACPEC) with the ICF-accredited College of Executive Coaching, and a Certified Action Learning Coach (CALC) with the World Institute of Action Learning (WIAL).
Neil Stroul
Experience
Professionally, Neil is first and foremost a leadership coach.  Trained originally as a psychologist, Neil blends more than 25 years of experience in organizational consulting and the perspective of applied psychology to helping executives build their leadership capabilities.  When he is not working one-on-one with senior executives, he can be found working with senior leadership teams, helping them to work initially in a more coordinated, and ultimately collaborative, fashion.
The only professional activity that Neil enjoys more than coaching leaders is training professional coaches.  He is a founding faculty member of Georgetown University's Certificate in Leadership Coaching program, and has been teaching coaching to a diverse body of aspiring coaches for more than ten years.  Neil mentored many of the more than 600 students who completed the Georgetown program, and continues to be actively involved in the Georgetown alumni network.  He has served on the faculty of the Georgetown McDonough School of Business to teach in the Executive Master's in Leadership program, and also teaches a coaching master class in the Advanced Coaching program at the Smith School at the University of Maryland.
Neil regularly consults with organizational clients on topics, such as developing leaders, implementing new organization structures, team building, managing change and uncertainty, and approaches to career development.  Neil has frequently been invited to speak to groups and consult with organizational leaders on the role of generational dynamics in the work place.  He is proud to have served Capital One, MITRE, The World Bank, O'Melveny & Myers, Genworth, Constellation Energy, ICRW, Federal Judicial Center, IFC, IMF, MITRE, CNA, NASD, Nextel, NIH, OCC, SEC, the National Institutes of Health, Sallie Mae, Freddie Mac, VF Corporation and Deltek, to name a few of his clients.
Neil has written and delivered presentations extensively on coaching and professional development, and is currently working on a book, UUN: UP UNTIL NOW, a handbook for people who aspire to reclaim power, choice and authorship.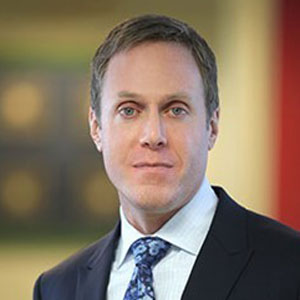 Peter West
Experience
Peter L. West, the founder of West Coaching Network, brings over 20 years of experience as a senior executive, management consultant, facilitator, and leadership coach. Peter's diverse background includes experience across a range of fields, including: information technology, telecommunications, customer and hospitality services, financial services, health care, as well as human resources, higher education and non-profit management.
Throughout his career, Peter has focused on operational and organizational development, project management, process improvement, technology management and deployment, organizational strategic planning, leadership development and team building. Peter is dedicated to helping leaders and organizations by providing mentoring and coaching to individuals seeking to define and capture their goals, whether personal or professional. In an effort to codify his many years of experience as a coach, he joined the Georgetown University Leadership Coaching program where he earned his Certification in Leadership Coaching. He also earned his Professional Certified Coach credentials from the International Coach Federation. In his present role, he is able to leverage his extensive business background and his formal training as a coach in a way that produces tangible results in his clients. His true passion is working with leaders in transition, regardless of the field. He also works with "high potentials" who are already performing at a level well above average to prepare them for the changes ahead.
Education
University of Colorado, Denver, B.A. Industrial Organizational Psychology
Anaheim University, MBA Sustainable Management
Harvard Law School, Program on Negotiation
Georgetown University, Certificate in Leadership Coaching
The George Washington University School of Business, Adjunct Professor
Center for Creative Leadership, Adjunct Staff
Professional Certified Coach (PCC) and Member, International Coach Federation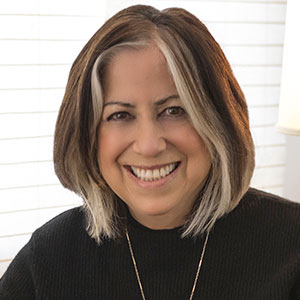 Ruth Zaplin
Experience
As an executive coach, Ruth combines extensive social science and leadership development expertise to create the contexts that invite new perspectives and support clients to move toward self-authorship.

Ruth is the Director of Coaching for the Key Executive Leadership Programs, Department of Public Administration & Policy, at American University. Her clients primarily include Federal C-suite executives and their team members from a diverse array of agencies across the Federal government including the National Institutes of Health, State Department, Secret Service, Federal Bureau of Investigation, Department of Transportation, Department of Justice, and the General Accountability Office, among others.

Ruth is one of only 60 researchers in the country certified to score the subject-object qualitative research methodology at Harvard University by Dr. Robert Kegan. In supporting clients to move toward self-authorship of their lives, Ruth listens for the client's story, the structure of the client's story, and the structure of the client's "meaning making." She supports clients to be fully present to better enable them to take themselves as object and notice the lens they are using to make sense of themselves and their organization. She also applies the principles of emotional and social intelligence and positive psychology. 

She is an Executive-in-Residence in the School of Public Affairs, Department of Public Administration and Policy at American University. The courses she teaches focus on leadership, ethics, managing conflict, organizational analysis, and leader as coach. The leader as coach course she developed and teaches is designed to help Federal agencies grow the kind of leaders needed to face today's complex challenges. 

She is President of The Zaplin Group, an organization that supports leaders and organizations to grow more thoughtful and compassionate leaders. Her background includes serving as: Executive Director of a nationally known non-governmental organization; curriculum and program development; serving as editor of two internationally known textbooks; designing and leading international and Federal enterprise-wide change initiatives; and extensive social science research. 
Ruth is a longtime student of meditation and an authorized teacher in the lineage of the Tibetan meditation master Chögyam Trungpa. She regularly conducts a day-long mindfulness meditation workshops as part of the Key MPA program orientation at American University. She has presented mindfulness meditation workshops for Federal agencies both nationally and internationally including for the National School of Government in South Africa.
Education
Ruth holds a DPA, MPA, MA, and BA. She received her Executive Coaching Certification from Georgetown University and is certified as a Professional Certified Coach (PCC) by the International Coach Federation.