The Key Executive Coaching Process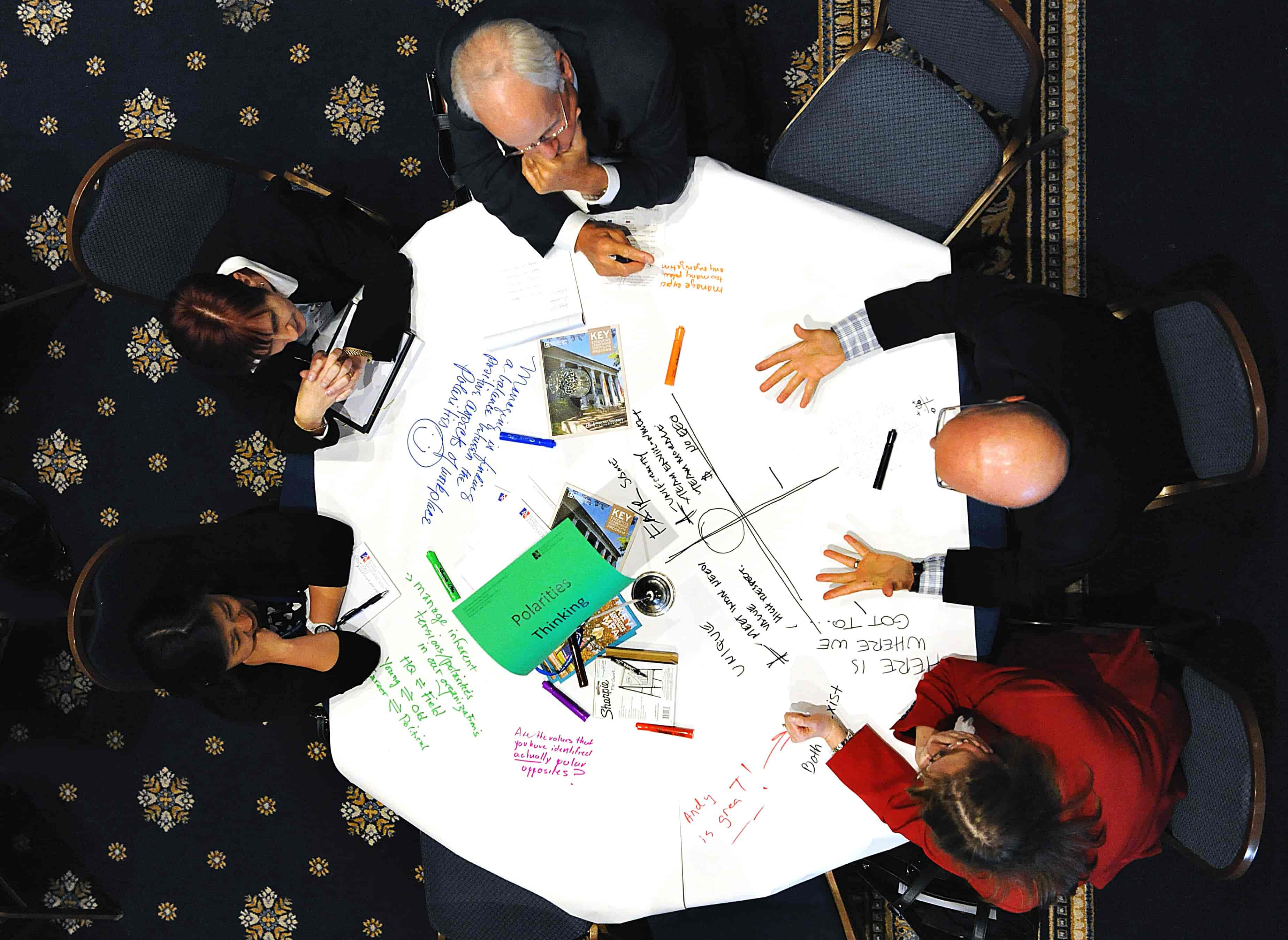 How It Works
To foster participants' continual learning and self-development, Key Executive Leadership Programs provide executive coaching. Executive coaching is a developmental relationship that focuses on positive performance possibilities and the development of emotional and social intelligence—the capacity for recognizing one's own feelings and those of others, for motivating oneself, and for managing emotions effectively in oneself and in others.  Emotional and social intelligence describes the behaviors that sustain people in challenging roles, or as their careers become more demanding, and it captures the qualities that help people deal effectively with change.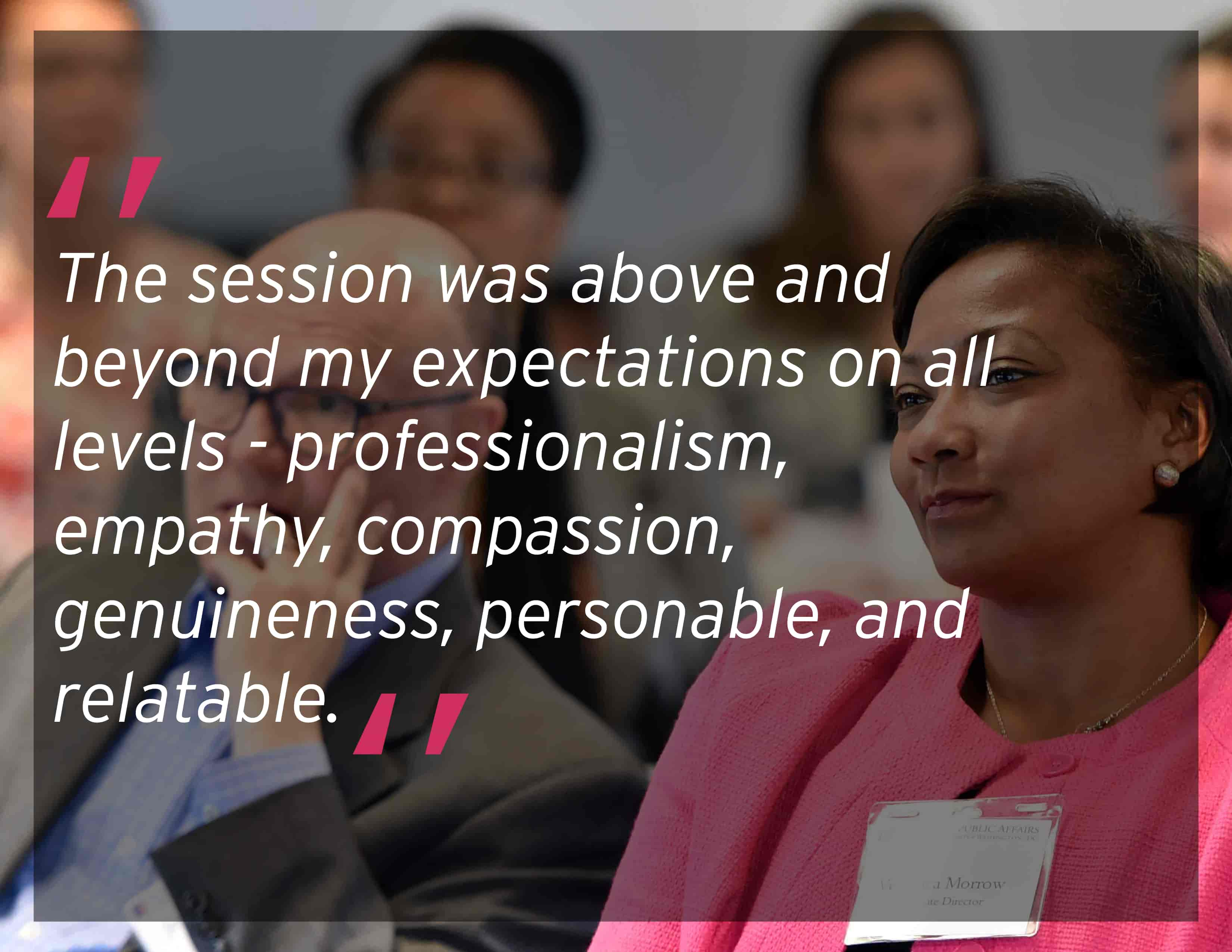 Key Coaching Experience
Included in all Key Executive Programs, executive coaching is one-on-one professional development designed to enhance a student's potential to create higher engagement and performance for themselves and others. Executive coaching is a way of working with people that leaves them more self-aware, competent, and fulfilled. The coach's role is to engage the client in a dialogue in a way that leads to the client to self-discovery, empowerment, and choice so the client is more able to contribute to his/her organization and find meaning in what he/she is doing.
Services & Results
Executive coaching services include the following:
•  Scheduled conversations on a regular basis conducted in person, Skype/Zoom, or by telephone. 
•  Assigned reflective activities to aid in learning and development.
•  Occasional as-needed support such as email exchanges between scheduled conversations.
•  A 360 assessment: either the ESCI (Emotional and Social Competency Inventory) or LCP (Leadership Circle Profile).

Executive coaching is practical. Results include: 
•  Sustained improved performance: Clients meet the high objectives of performance they are seeking to obtain.
•  Self-correction: Clients observe when they are and are not performing well. Through observation and self-awareness, they course-correct without the assistance of a coach.
•  Self-generation: Well-coached people know they can always improve and will continually find ways on their own to do so. The person is always on the "learner path."
360 Coaching Assessments: ESCI and LCP
Emotional and Social Intelligence Competency Inventory (ESCI)
Coaching is based on the survey results of the Emotional and Social Competency Inventory (ESCI), a 360-degree feedback tool that measures behaviors that contribute to socially and emotionally effective performance.

Your ESCI report shows you how others—managers, direct reports, peers, clients/customers, and others—experience your behavior in terms of the consistency with which you demonstrate the emotional and social intelligence competencies. Your understanding and development of the ESCI competencies will allow you to be a more active participant in the design for your personal development as you meet with your coach.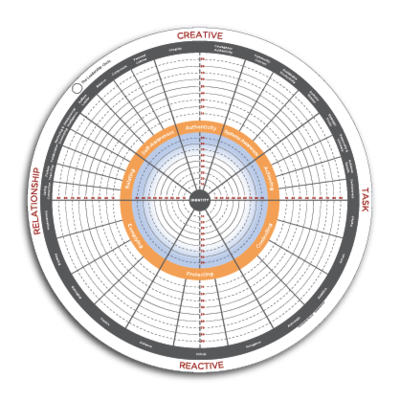 Leadership Circle Profile (LCP)
The Leadership Circle Profile (LCP) provides the language to describe the personal leadership and organizational culture competencies that promote healthy and effective organizations. It identifies two operating systems or structures – creative and reactive (or conditioned) - that form the underpinnings of leadership dimensions and corresponding competencies. And for those who take the LCP instrument, it provides a more personal point of reference for each of the competencies.