Share your skills, knowledge, personal experiences, and professional expertise with the Key community by participating as a speaker at our biggest conference yet! Submit your application to present at the 10th Annual Key Executive Leadership Conference on June 12, 2019. For more information on the Request for Session Proposals, click here!
The deadline to submit an RFP has passed.

For information on submitting your RFP, please contact Jennifer Tether at jtether@american.edu.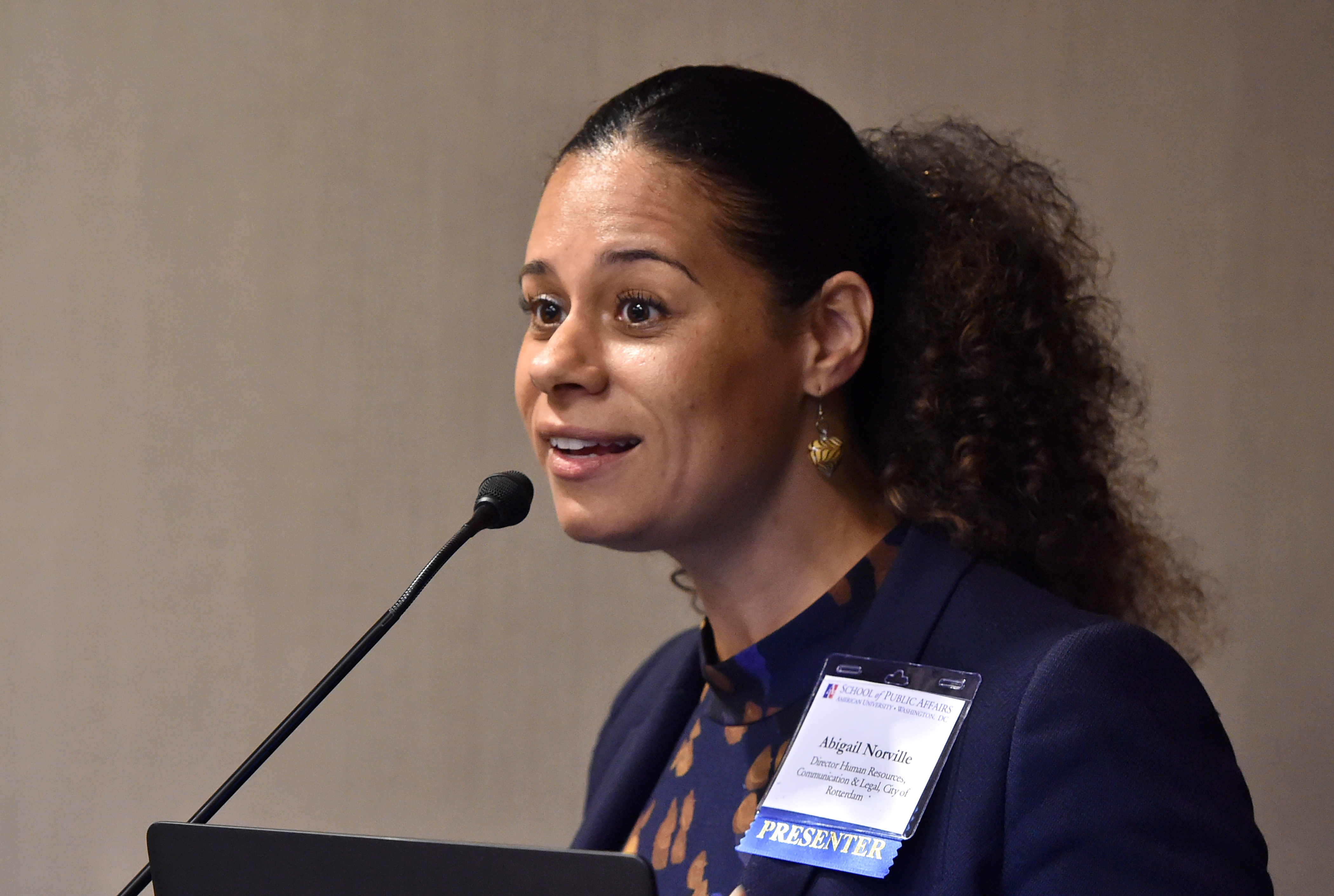 Abigail Norville presents at the 9th Annual Conference in June 2018. Apply to present here.
Becoming a sponsor of the Key Annual Conference is about creating meaningful experiences for participants. Create a lasting impression with us.
Hosting over 200 participants, the Annual Key Executive Leadership Conference is a great opportunity for potential sponsors to expose a diverse audience to their work and brand.  Sponsors will have the unique opportunity to directly interact with students, federal and public sector workers and many more. To view our Sponsorship Brochure, click here!

Submit your application to be sponsor here. The deadline to submit applications is May 17, 2019.
Please contact Jennifer Tether at jtether@american.edu for more information on sponsorship opportunities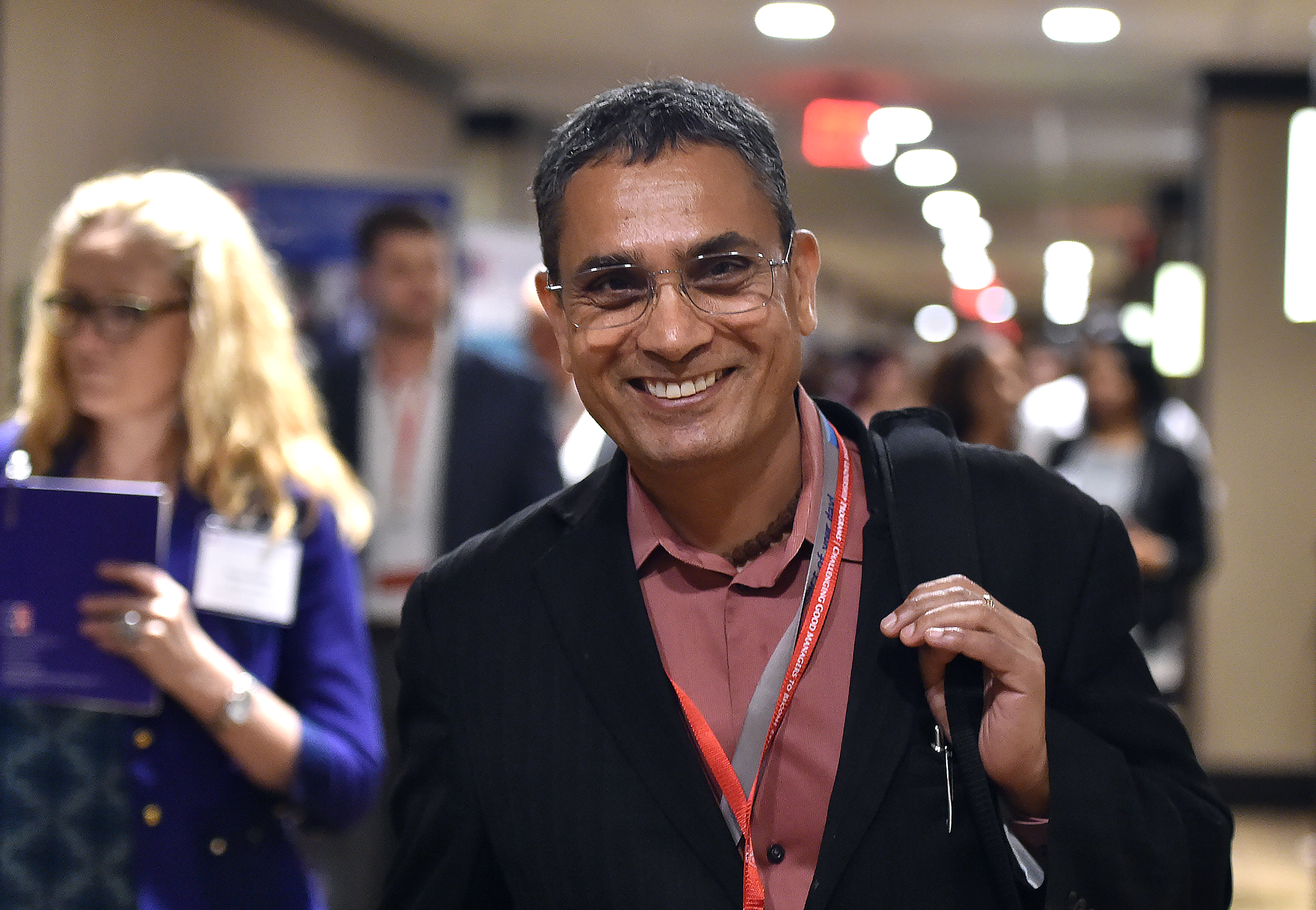 Conference attendees going to their next session during the 9th Annual Conference in June 2018. Apply to be a sponsor here. 
9th Annual Key Executive Leadership Conference Read About the 2018 Conference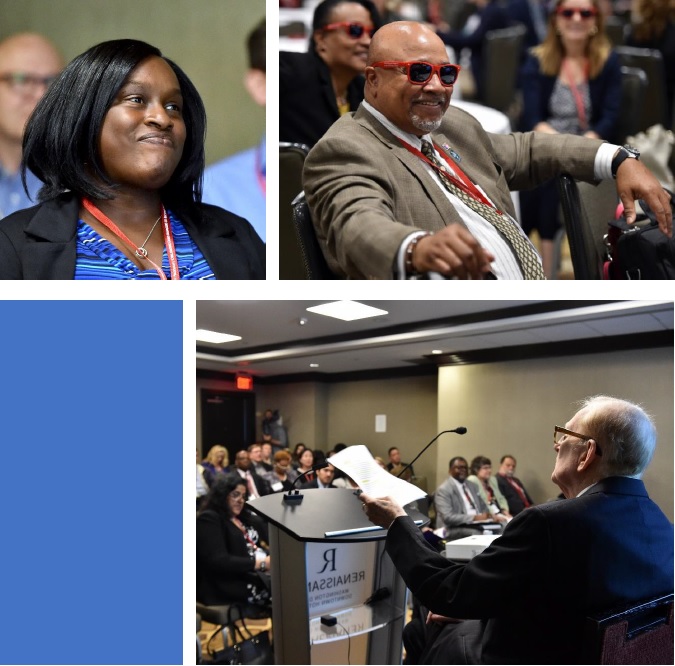 The Ninth Annual Key Executive Leadership Conference took place at the Renaissance Hotel in downtown Washington, D.C. on June 6, 2018.  Hosting over 200 attendees and two sponsors, CORAS and Project 986 Consulting, workers of the public and private sectors, students and curious minds gathered to explore the year's theme: Innovation in a Box. 

 Opening the conference was keynote speaker Sam Worthington, CEO of InterAction, whose discussion of the importance in recognizing and embracing the need for disruptive change as an opportunity for growth energized the audience for the day to come. 

Attendees had the option to attend four breakout sessions throughout the day that fell under one of the following learning tracks: Sphere of Influence; Innovation in a Box; Driving Change; Diversity and Inclusion; and Opportunity Knocks. 

Each track featured sessions focusing on unique and essential points to contribute to the attendees' overall understanding of what it means to lead and to become an extraordinary leader regardless of their position in or out of the workplace. 

Some of the sessions included: Culture, A Driver of Organizational Performance and Employee Engagement with Lahaja Furaha, Organizational Culture Practice Lead, Management Concepts; Innovate Where You Are with Angelo Ioffreda, Chief Executive Officer, IO Spark Communication; Inclusion: If You Can't Stand the Heat Stay Out of the Kitchen with Abigail Norville, Director of Human Resources, Communication and Legal Counsel, City of Rotterdam; Who Is Fit For Executive Leadership with Don Zauderer, Associate Professor Emeritus, Department of Public Administration and Policy and Eileen Corwin Mason, Former Senior Deputy Chairperson, National Endowment for the Arts; and Analyzing Ethnic Identification for Promoting Effective Diversity and Inclusion Strategy with Warren Dukes, Academic Program Manager and Continuing Lecturer, Purdue University. All sessions and their descriptions can be viewed here.

Presenters brought their personal stories, knowledge and expertise to share with attendees. Each illustrated a unique and effective approach to teaching and leadership for their audiences to use beyond the conference.  

An afternoon session with Warren Dukes discussed the importance of understanding the difference between diversity and inclusion and some misconceptions of these concepts. While Abigail Norville from a morning session outlined her personal experience with making the City of Rotterdam in the Netherlands more inclusive, the obstacles she has and continues to endure in the process, and the importance of having a strong and clear leadership mindset to be successful when implementing any change.  
With every session, attendees had the opportunity to fully engage with presenters who are experts in their respective fields and as life leaders and with one another, deepening the learning experience.  

After the closing remarks from Dr. Patrick Malone, the conference ended with the networking reception featuring live music from Johnny and the GIs, a four-person Americana, folk, and bluegrass band formed in honor of American veterans. 

The team at Key Executive Leadership Programs invites all to attend of Tenth Annual Key Executive Leadership Conference on Wednesday, June 12, 2019. 
View photos of the conference.