Melissa Jezior, President & CEO, Eagle Hill Consulting Culture: A Mission-Critical Priority | Nov. 14, 2019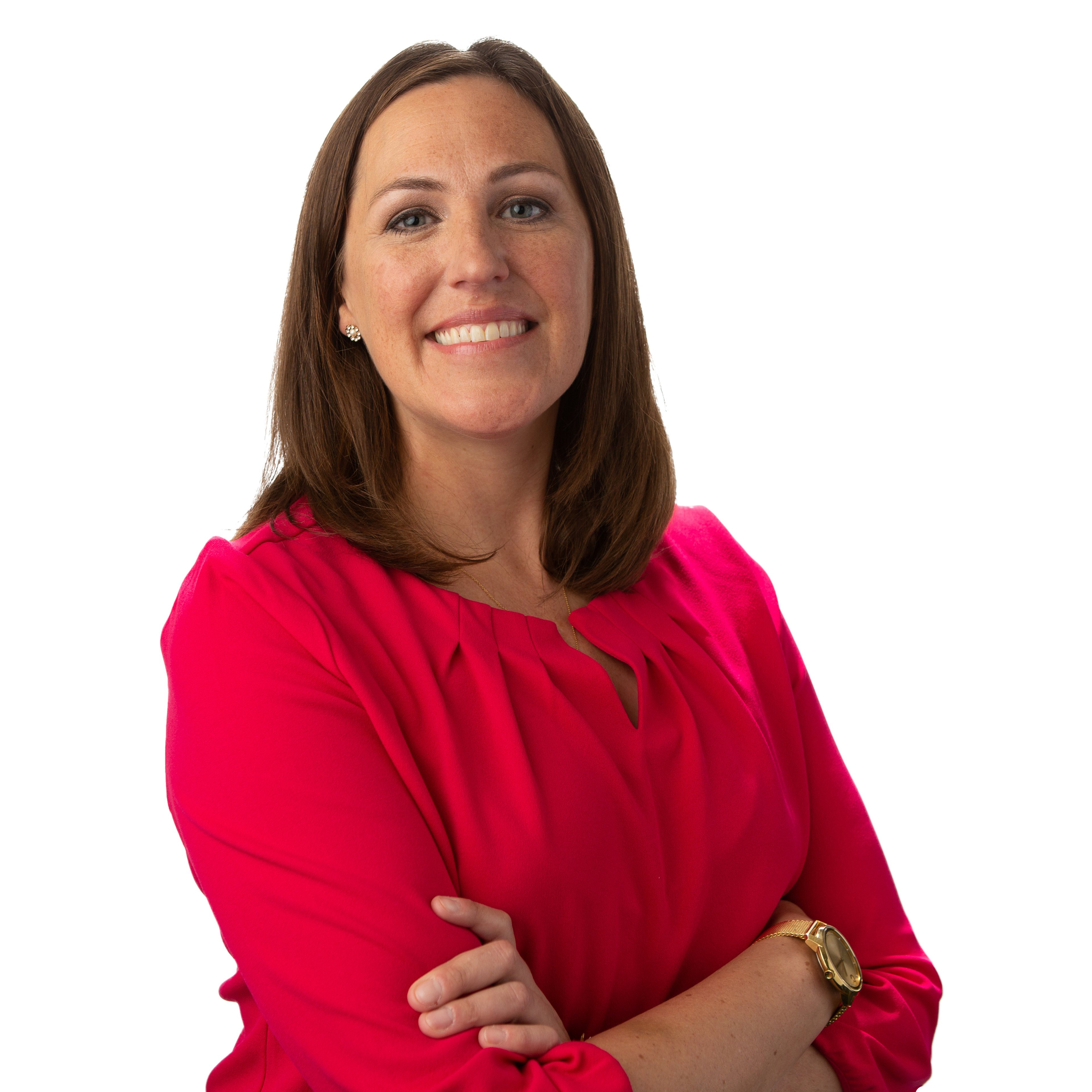 In just 14 years, Melissa Jezior has built a management consulting firm that has twice been named by Forbes as one of the nation's top management consulting firms and honored multiple times by The Washington Post as a best place to work.  

The company provides unconventional services in the areas of strategy consulting, human capital, change management, process improvement, program management and organizational design. Eagle Hill stands apart because its culture results in a high-performance organization that simultaneously meets the needs of its clients and employees.

Melissa's vision was to break away from the traditional management consulting business model. She wanted a more collaborative, family-driven type of consultancy. Under her leadership, the company is growing rapidly by blending the nimbleness and family-driven smaller firm with the approaches, methodologies with the capabilities of a larger firm.

Prior to establishing Eagle Hill, she held senior positions in the management consulting industry. Melissa attended the College of William and Mary, where she obtained her Bachelor of Business Administration. She is the mother of three young children and the wife of a military doctor.
5 Reasons to Attend the Key FEDTalks
Provides a stimulating environment for Key current students and alumni, which is conducive to continued intellectual and professional growth.
Cultivates professional connections between current students, alumni, faculty, and staff.
Supplements your Key experience with subject matter relevant to improved leadership in the public sector.
Current students and alumni are eligible to receive a certificate of completion for attending at least six seminars within a two year period.
Allows the Key Executive Leadership Program to reciprocate the support and serve the public good.
Workplace Culture & Disability Rights Panel | October 2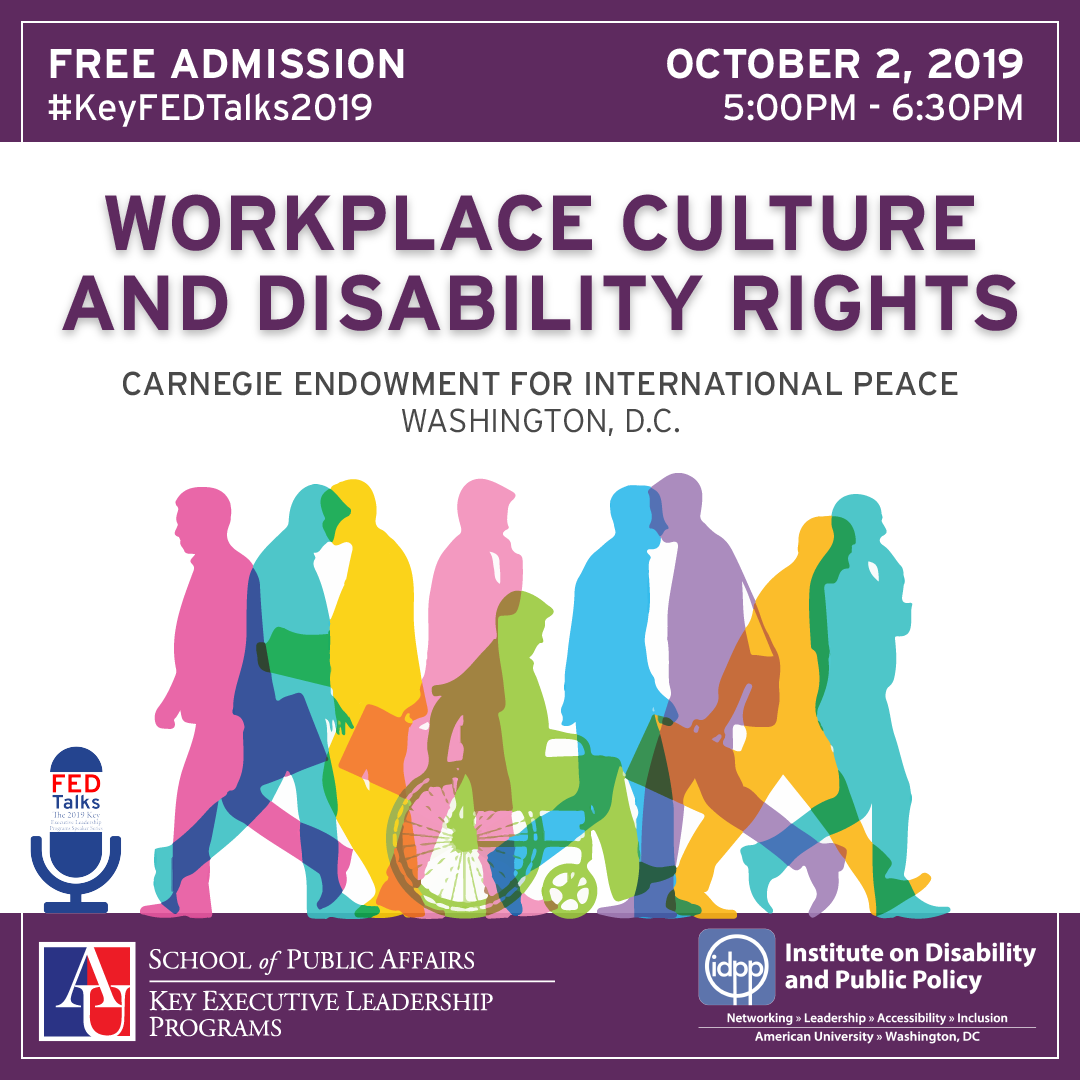 Description: The passing of the Americans with Disabilities Act (ADA) in July 1990 made discrimination against those with disabilities illegal in the United States, enacting similar provisions applied in the Civil Rights Act of 1964, including requiring public spaces be accessible for  those with disabilities, reasonable accommodations from employers and equity in the hiring process.  However, as its 30th Anniversary approaches in the summer of 2020, there is still room for improvement in terms of accessibility, inclusion and equity for those with disabilities.  

In honor of Disability Employment Awareness Month,  this Key FEDTalks  - Workplace Culture & Disability Rights - will feature a panel of experts in the field to enhance awareness, provide key tools and new thought processes for those in attendance to apply professionally and personally.  

Panel: Moderated by Dr. Zina Sutch, Deputy Associate Director, Outreach, Diversity & Inclusion, Office of Personnel Management (OPM), the panel consists of  Dr. Filippo Trevisan, Assistant Professor, American University School of Communication & Deputy Director, Institute on Disability and Public Policy (IDPP), Debra Vey Voda-Hamilton, Principal Attorney & Mediator, Hamilton Law & Mediation,  Gary Norman, Esq. L.L.M. Chair at the Md. Commission on Civil Rights, Washington College of Law Alumnus and Presidential Management Fellowship Alumnus and Natalie  Veeney,  Diversity Program Manager, Outreach, Diversity and Inclusion Center of Employee Services, Office of Personnel Management (OPM). 
Change Your Career, Change Your Life Panel | May 15, 2019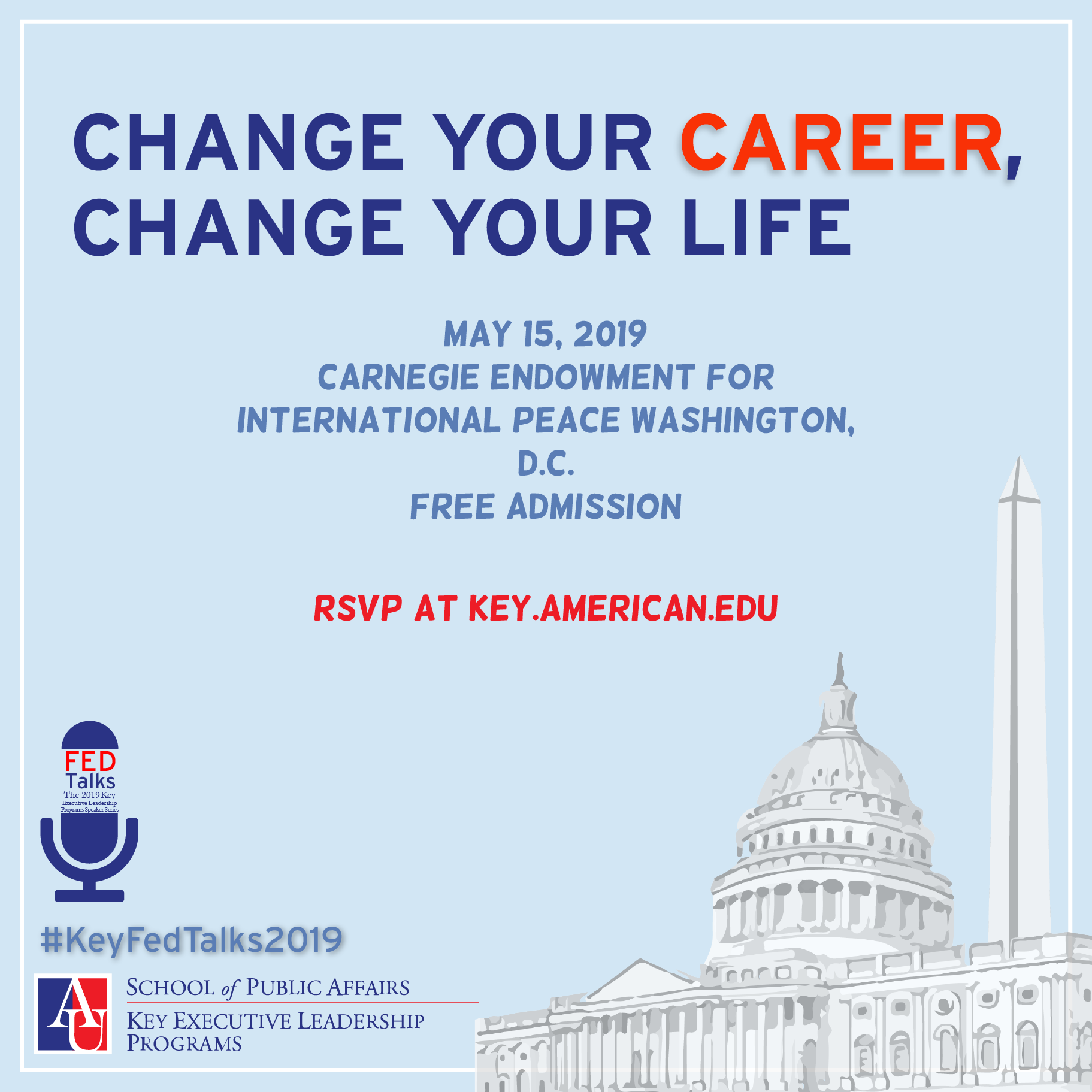 Description: Join us for an interactive and informative discussion on how to "Change Your Career, Change Your Life." Moderated by Dr. Reginald Wells, former Deputy Commissioner for Human Resources at Social Security Administration and Key Faculty member, this dynamic panel discussion will provide participants with tools, tips, and personal anecdotes for moving on or moving up in your federal career.
Panel: Dr. Reginald Wells, Deputy Commissioner for Human Resources at Social Security Administration and Key Faculty member, Cynthia Cavalieri, Executive Director, Baltimore Federal Executive Board & Antonio Rios, Director, Federal Employees' Compensation, Department of Labor
Women and the Future, Revisited Panel | April 3, 2019
Description: In this special edition of FEDTalks, participants who did not attend the Key Executive Women in Leadership Forum in March 2019, had the opportunity to engage in a more intimate conversation with the presenters in this session.
Research has shown women are more likely than men to face challenges in career advancement despite both groups reporting equal desire to succeed in their respective organizations. This panel will examine current trends and cultures surrounding women in the workplace, evaluate unconscious biases and innovative policies, and discuss how women can be successful in the face of today's challenges through resilience and vision.
Panel: Gwendolyn Sykes, Chief Financial Officer, US Secret Service and Zina Sutch, Ph.D, Deputy Associate Director of Outreach, Diversity and Inclusion at the Office of Personnel Management
 
Resilience and Mindfulness in Uncertain Times Lecture & Workshop | February 27, 2019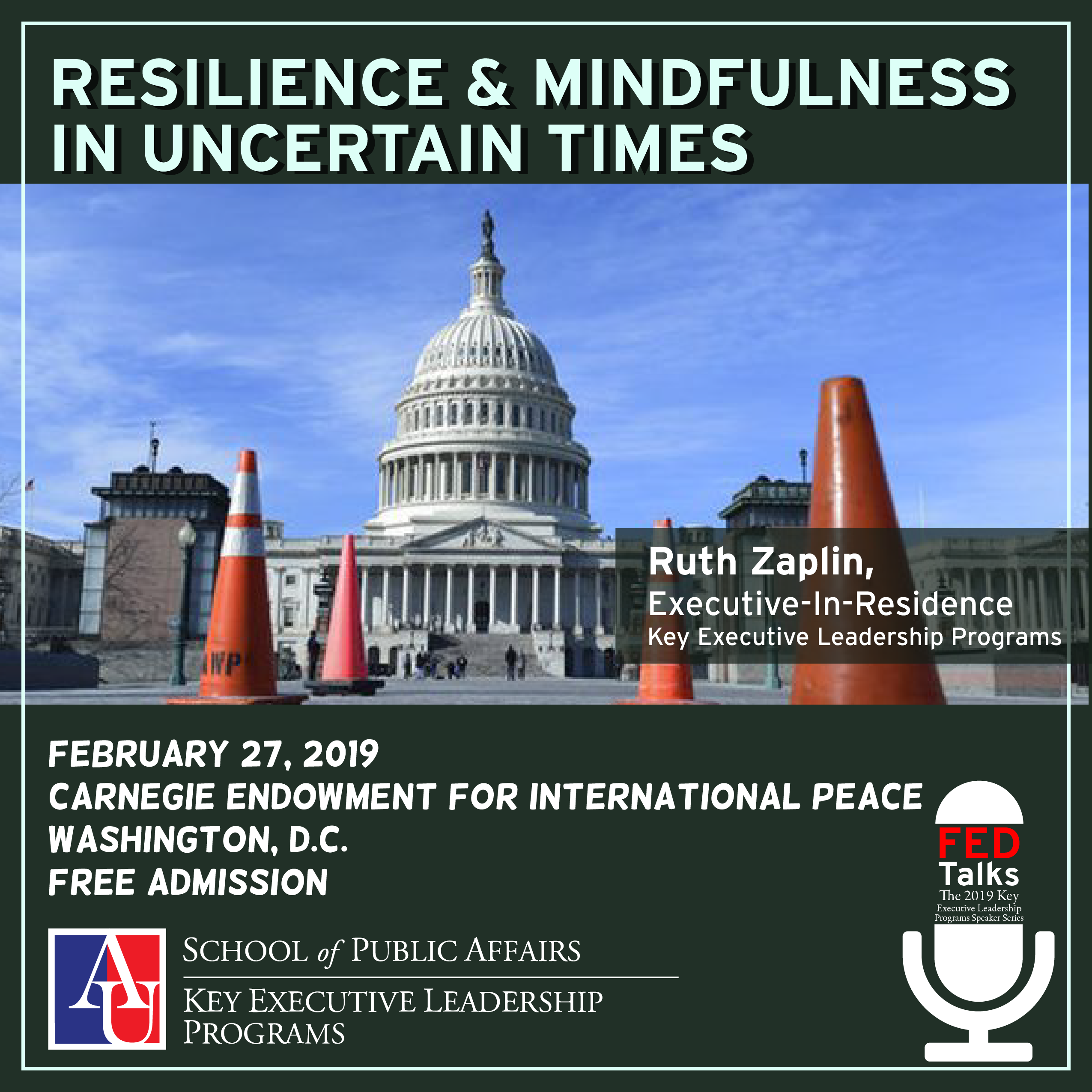 Description: Key opened up the new year with the first FEDTalks of 2019 on Feb. 27th. Moderated by Key Executive-in-Residence, Dr. Ruth Zaplin, this session addressed the importance of resilience in the face of challenges, such as the recent government furlough, and provided attendees with tools and resources to further develop resilience and mindfulness skills applicable to the work place and beyond. 
Participants also had the opportunity to directly interact with some of Key's Executive Coaches, Carlynn Larson, Mandeep Singh, Mimi Darmstadter and Vinay Kumar, and Key's Assistant Director, Jennifer Tether, for a more intimate and immersive learning session.